Discover More of Loilo Game Recorder with Features, Pros, and Cons
When recording gameplay, of course, you want a reliable game recorder, and Loilo Game Recorder is worth trying. As for its users, it offers impressive performance compared to other tools, but if this is your first time trying it, you may want to get to know of its features, and any other. It's a good thing you have found this post as this will share a comprehensive review of Loilo Game Recorder. Furthermore, you will learn here the best alternative you cannot miss, for a more smooth and enjoyable screen recording experience.
Part 1: Unbiased Reviews on LoiLo Game Recorder with All Features
Loilo Game Recorder sounds like the best option when recording gameplay for the Windows operating system. It doesn't compromise the recorded gameplay's resolution, visuals, image, and audio quality. Aside from that, in contrast with other screen recording tools that eat too much storage space, Loilo Game Recorder is your go-to solution for taking up a little space on your PC.
Other than that, it offers smooth performance when recording and has the ability to record on a widescreen or portrait, capture the game, and lets you preview all the captured images. However, it doesn't offer to capture the mouse pointer or be able to record audio separately. And you might find it not working as efficiently as others in editing because it navigates you to an additional tool and has advertisements, which makes these things some of the said program's drawbacks.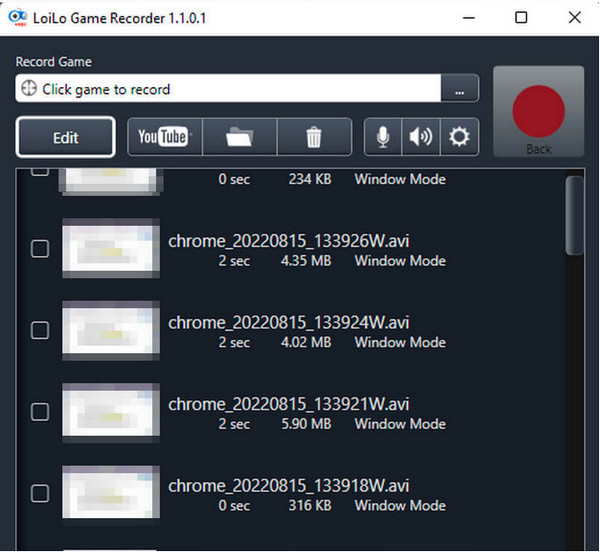 Main Features of Loilo Game Recorder:
High Resolution - Unlike others, the recorder produces HD to record videos while not eating too much storage space. You won't find any blurriness or anything that makes quality ugly when recording gameplay as it has support for Motion-JPEG.
Smooth Performance - You can easily record gameplay and then upload it. You will never have to experience a loss of performance when using the recorder.
Intuitive User Interface - Loilo Screen Recorder has a straightforward interface that everyone can use easily without learning any tutorials. You can quickly master all of its tools as it shows essential choices only.
Part 2: The Best 3 Alternatives to LoiLo Game Recorder on Windows/Mac
Although Loilo Game Recorder offers commendable features that most recorders can't have, you have to check out some of its best alternatives. The drawbacks that Loilo have seems to not apply to the below programs.
1. 4Easysoft Screen Recorder - Professional Game Recorder with High Quality
The first one does not just work as a game recorder, it is an all-in-one screen recorder that supports recording any of your screen activities, and that is the 4Easysoft Screen Recorder. The program has a straightforward interface but gives you powerful features that everyone can enjoy. To add that, beginners would look professional for its easy-to-use Game Recorder that allows them to record Lost Ark gameplay without lagging. Furthermore, you can take screenshots of the gameplay and upload them on social media platforms. Plus, unlike Loilo Game Recorder, the program can record the mouse cursor, clicks, and area and enables you to record exclusive audio.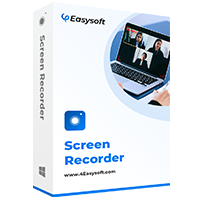 4Easysoft Screen Recorder
Provide an Area Selection to select which part of your screen you wish to record.
A built-in Game Recorder lets you record Steam games, online games, and more.
Adding annotations, like text, lines, arrows, and others, in real-time are supported.
Trim the recorded gameplay in the Preview window to remove unnecessary parts.
Equipped with a CPU and GPU acceleration, letting you record gameplay in high quality with no lag.
2. Camtasia
As you all know, Camtasia provides eye-catching presentations and videos as a screen recording software for Windows and Mac. With it, you can quickly record video, window, webcam, and audio, besides recording gameplay. Furthermore, it comes with advanced editing features, including effects, transitions, texts, and more beautiful tools to add to your recorded gameplay. And similar to Loilo game Recorder, it guarantees you an HD-quality video and be able to share it to any popular platform and device.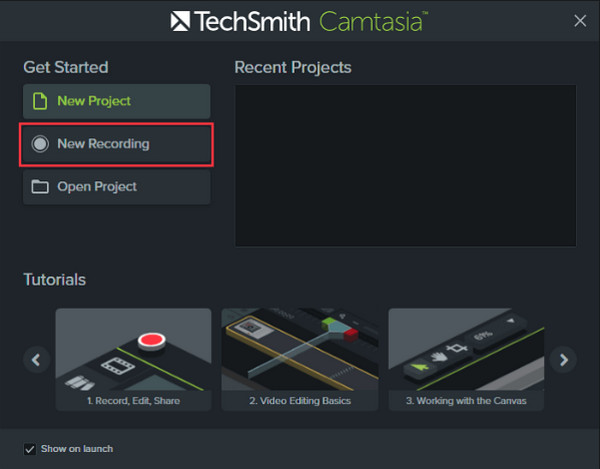 Best Features:
Capable of adding annotations to recorded videos and captured images.
Come with a built-in editor, wherein you can edit recorded gameplay before exporting.
Support adding overlays with the green screen effect.
3. Bandicam
The last gaming recording software is Bandicam, which offers 4K Ultra HD resolution. It can be your best replacement for Loilo Game Recorder, since aside from recording gameplay, it records webcam, video, a selected window, and any screen activities. What's more, the compression feature allows you to make the recorded gameplay from large to small size without compromising the quality. Aside from that, it supports highlighting the mouse pointer with effects that the reviewed recorder lacks, making Bandicam one of your ideal game recorders.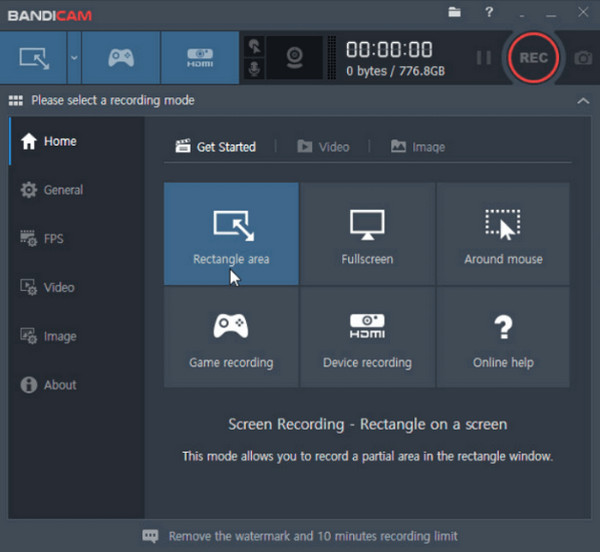 Best Features:
Record webcam while recording gameplay and can be merged once recorded.
Support uploading to YouTube without converting because the file is smaller compared to others.
Adding real-time drawing is offered, letting you draw lines, arrows, and more.
Part 3: FAQs about the Overall Reviews on LoiLo Game Recorder
Is Loilo Game Recorder safe for my computer?

Although the program is not an entirely free game recorder, you can have it installed on your computer without worrying that your PC will be corrupted with a virus because it is safe. But if you're having second thoughts, try using a virus scanner.

Can Loilo Game Recorder edit my recordings?

Unfortunately, Loilo works as a gameplay recording software and cannot edit recordings since it navigates you to an additional tool, LoiloScope. You can try installing the software after you have installed the game recorder, so you can make edits when recording gameplay.

Does Loilo Game Recorder have watermarks in the exported video?

Aside from having HD-quality videos and being a lightweight screen recorder, it also offers no watermark when exporting gameplay recordings.
Conclusion
To sum it all up, Loilo Game Recorder is a reliable program for recording gameplay in high quality and offers excellent features. But, to avoid those annoying advertisements or get higher quality, you can 4Easysoft Screen Recorder! It is a simple yet powerful program that allows you to record any screen activities and select recording modes like a window, an entire screen, or customize a part. And for more convenience and smooth recording, always go to 4Easysoft.
Related Articles