2 Walkthrough Ways to Record Vimeo on 2023 [Online & Desktop]
You have probably been using Vimeo to share or watch videos on the platform. Have you ever experienced storing or cross-posting them on various social media platforms but failed to do so? Recording Vimeo videos to share now! Although viewers can't download videos if the publisher uses a free version of the platform, you can think of recording them using a screen recorder! Continue reading this post, for it features 2 different tools that can easily record Vimeo video! Try them now!
Part 1: How to Screen Record Vimeo Online through Vimeo Record
There are a lot of ways to screen record Vimeo online. Aside from those built-in screen recording utilities on Windows or Mac, various browsers offer users multiple extensions to record videos on a webpage. With Vimeo, it has a Chrome extension named Vimeo Chrome Extension - Vimeo Record. This Chrome extension's features and buttons are well-composed for an easy screen recording of any on-screen videos uploaded on the Vimeo platform. Moreover, it allows users to record Vimeo screens and their webcams simultaneously. So, if you want to record videos on Vimeo easily, this Vimeo Chrome extension is one of the best pick options. Now, how to screen record Vimeo Online through Vimeo Record? Here are the steps on how you use it: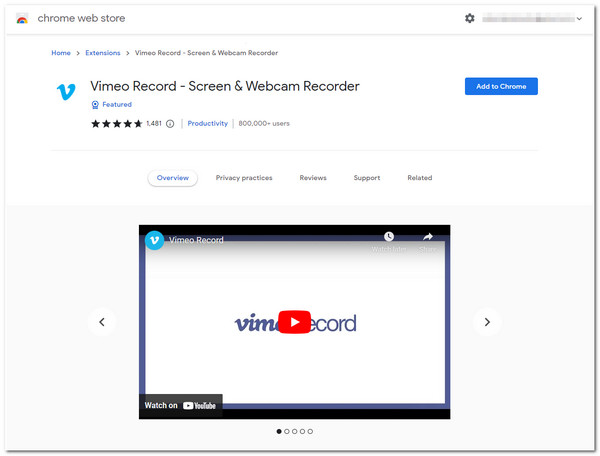 Step 1Launch your Chrome browser on your computer, head to the chrome web store, and search for Vimeo Record - Screen & Webcam Recorder. After that, select the first option and click the Add to Chrome button at the right corner next to the Chrome extension name. Then confirm your selection by ticking the Add extension button on a Dialogue box.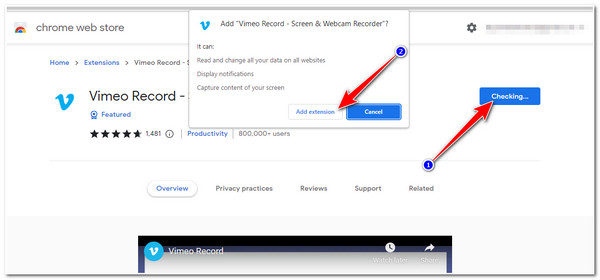 Step 2Allow the Vimeo Record to use your camera and microphone by clicking the Allow button. Next, arrange some setups by ticking the Screen button to capture Vimeo's entire screen. You can also record your webcam by selecting Camera or capture Both videos and webcam.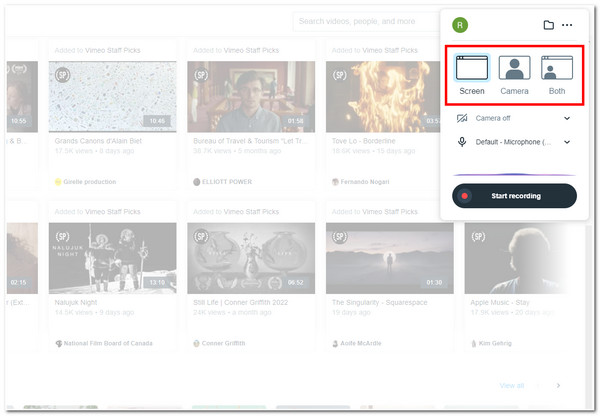 Step 3You can also set where to save your recording by clicking the Folder icon, choosing which sites you want it to integrate, and customizing its hotkeys by clicking the More option with 3 dotted icons. Once you are done, you can start recording an uploaded video or record Vimeo livestream by clicking the Start recording button.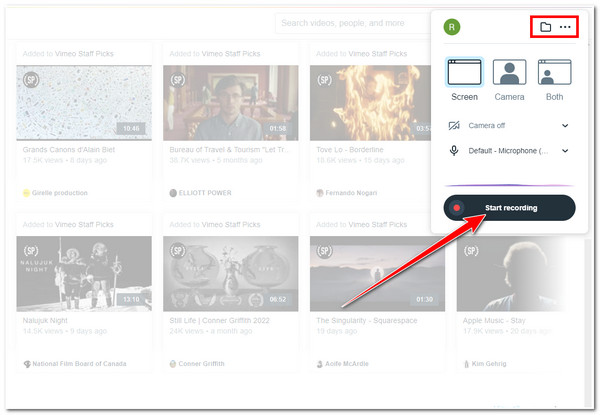 However, since this Vimeo Chrome extension is useable under the Chrome platform and uses the internet, there are instances in which you'll experience lag issues due to your internet connection. Aside from that, a Chrome extension like this uses memory and CPU cycles which often leads to slow browser performance. Additionally, this extension leaves a watermark on your recordings if you use the free version, making you hesitant to upload your recordings to other video-sharing platforms. If this triggers you to find an alternative solution to record Video video online, proceed to the next part!
Part 2: The Professional Way to Screen Record Vimeo on Windows/Mac
It is, indeed, the Vimeo Chrome extension - Vimeo Record is one of the best solutions to record Vimeo videos easily and directly. However, those drawbacks will definitely hinder you from achieving the need for a convenient Vimeo video recording. To overcome this, you can use the professional 4Easysoft Screen Recorder tool as your best alternative! Additionally, this tool support recording specific areas of your screen, a window, and the entire screen of your computer. Moreover, it can also record any Vimeo videos with high quality and without lag issues. These are just a glimpse of its features and capabilities; if you want to know more about recording Vimeo videos, explore its other advanced features below!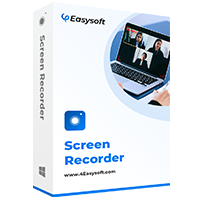 Features of 4Easysoft Screen Recorder
Infused with the ability to simultaneously recording of both Vimeo video and your webcam.
Offer output tweaking options to enhance the quality of your Vimeo video recordings.
Equipped with customizable hotkeys, you can modify or set your key combinations to initiate start/stop/pause/take screenshots easily and quickly.
Support high-quality and lossless quality media formats to export your Vimeo video recordings.
How to use 4Easysoft Screen Recorder Tool to Record Vimeo on Windows or Mac
Step 1Visit the 4Easysoft Screen Recorder tool on its official website to download and install it on your Windows or Mac computer. After that, launch the tool, click the Video Recorder button, and go to your Vimeo.

Step 2Next, choose the Full option whether you want to capture the entire screen of your computer. Otherwise, if your Chrome browser, where Vimeo is currently accessed, is on its minimized window, tick the Select region/window. Alternatively, you can move and adjust the borderlines to capture the exact area of your screen where the Vimeo video is located.

Step 3After that, turn On the System Sound by clicking the Switch button to record Vimeo with sound. If you want to record your voice during the recording, turn On the Microphone by ticking its Switch button. You can also adjust their volume loudness by moving their corresponding Volume Sliders.

Step 4Once everything is all set, click the REC button to record Vimeo Livestream or published video. You can also apply shapes, lines, arrows, and callouts during the recording process, which you can find in the tool's built-in toolbox.

Step 5If you are done recording, tick the Stop icon, and the tool will then bring you to its preview section. You can trim your recorded Vimeo video's unwanted beginning and ending parts in the preview section. Once satisfied, click the Export button to save and store your file on your local storage.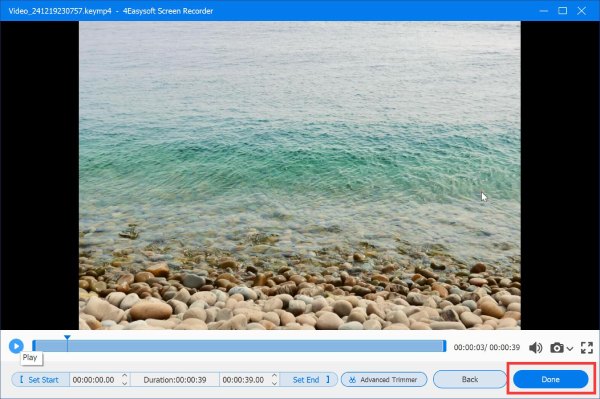 Part 3: FAQs about How to Screen Record Vimeo
Can I export the recorded Vimeo video into another format besides MP4?

Unfortunately, you can't. Once you are done downloading the recorded file, Vimeo automatically saves and stores it on your local storage in MP4 format. On its settings, no options are available to tweak the output format.

Can I use Vimeo Chrome Extension - Vimeo Record on Mac?

Yes! You can. However, you can only use this on Chrome browser. If Chrome is unavailable on your Mac, you need to download it first.

Does Vimeo notifies the publisher of a video if I screen-record it?

No, Vimeo doesn't have a feature that notifies publishers that their videos are being screen recorded. Even if you use your Windows, Mac, Android, or iPhone's built-in screen recorders and third-party programs, Vimeo still doesn't alert any publishers.
Conclusion
To sum up everything, you can record Vimeo videos through its Vimeo Chrome extension named Vimeo Record and its best alternative. This straightforward tool could provide you with an easy way to record any videos published on the Vimeo platform. However, using the tool, you might experience technical or network issues. If those issues occur, the best alternative solution to overcome this is using the professional 4Easysoft Screen Recorder tool. With its powerful features, you can achieve the most convenient way of recording Vimeo videos on your Windows or Mac. Feel free to visit the website to discover its other features and use them firsthand!
Related Articles