10 Lecture Recorders that Capture Tutorial with Audio in High Quality
Taking lectures online is one of the essential skills for acquiring new knowledge through online classes. And a good lecture recorder allows you to listen repeatedly to classes or discussions where you think you missed some vital information. A recorded lecture makes it convenient to share information and teach for educational and business purposes. Students can now study new information rather than worry if they all take notes correctly. Below are the top ten best applications to record lectures that enable you to capture screen and audio.
Part 1: 10 Best Lecture Recorders to Capture Screen and Audio
1. 4Easysoft Screen Recorder
Record your lecture, video, audio, gameplay, and screen activities with 4Easysoft Screen Recorder - available on both Windows and Mac. This professional lecture recorder offers high-quality settings with up to 60 fps and 4K resolution. Additionally, while recording, you can use shapes and lines to add annotations that are effective for educational purposes. You can choose to record a selected window, the entire screen, or a customized region. With simple clicks, you can record lectures and capture all you want using this powerful recorder.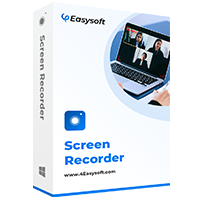 4Easysoft Screen Recorder
Provide you an option to record your screen in a selected window, entire screen, or customized region.
Offer voice enhancement and noise cancellation to make your output high-quality when recording voice-over.
Support recording the webcam and your screen simultaneously, which is convenient for business or educational purposes.
Capture essential messages on your screen or share your screen at any time with the use of hotkeys
2. Screencastify
A screen recording tool that works through Google Chrome is Screencastify. This lecture recorder captures your computer's camera, the entire screen, or a selected window only. Furthermore, it provides annotation tools, such as highlighting, drawing tools, mouse spotlight, etc., allowing your viewers to focus more on what you're discussing. Screencastify allows its users to upload to YouTube as well.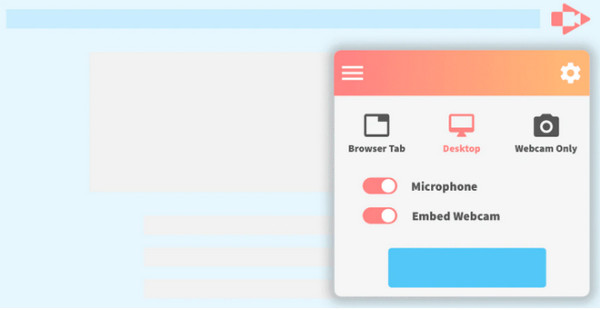 3. Bandicam
Bandicam is a lecture recorder that supports both capturing screen and gameplay. This screen recording application uses a high compression ratio, so it doesn't compromise the video quality of the recording. Plus, with a separate capture card, you can record video from Apple TV, smartphones, PlayStation, and more. Record almost everything with this recorder, including spreadsheets, web browsers, presentations, and more!
4. AudioShare
Available on iOS and Android is the AudioShare application - an audio file manager. If you need to record notes and lectures in a high-quality way, download this screen recorder. This lecture recorder allows users to get a crystal clear audio recording sound. In addition, it enables you to record, trim and zip unzip the recordings as well. It is probably one of the recorder tools with high-quality exporting abilities.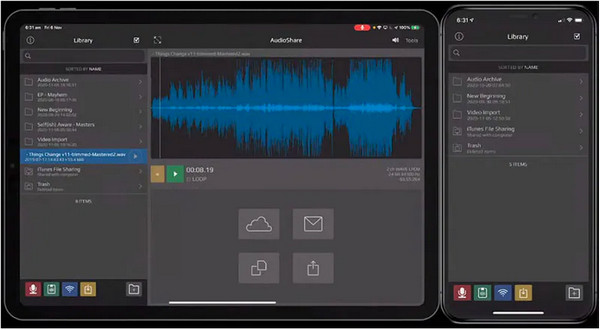 5. Camtasia
Capture your screen activities with Camtasia. In this lecture recorder, you can capture both your screen and audio on your desktop or iOS device. It comes with a built-in video editor that you can use to create intro and outro, zoom in/out, apply transitions, and filters, enhance the video flow, and so forth. Add some eye-catching titles and recording with this screen recorder by TechSmith to catch the attention of the viewers.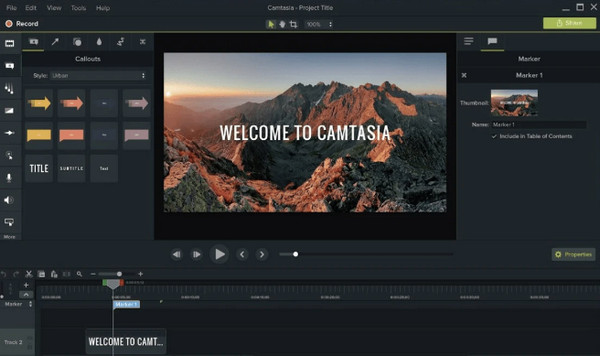 6. iTalk
iTalk on iOS and Android is one of the best lecture recording applications. Its straightforward yet innovative user interface allows users to record easily. You can also add notes to the video recording. However, when the audio quality is set to maximum, the file size increases, but it is worth the storage space that it can take. With this lecture recorder, you can also share the video recordings via email or connect them to iTunes.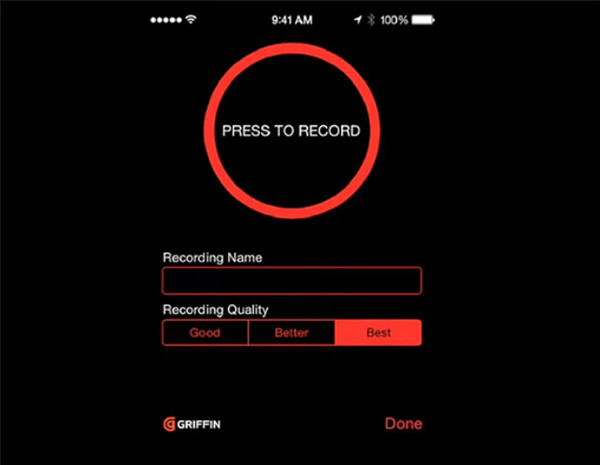 7. Screencast-O-Matic
Screencast-O-Matic is a screen recorder and video editor at the same time. Available in Windows, Mac, Chromebook, and iOS, this program enables users to zoom, draw, and add overlays on video recording. Furthermore, this lecture recorder has additional features that include editing audio and recording synchronization. You can also share the video recording to Youtube without downloading it.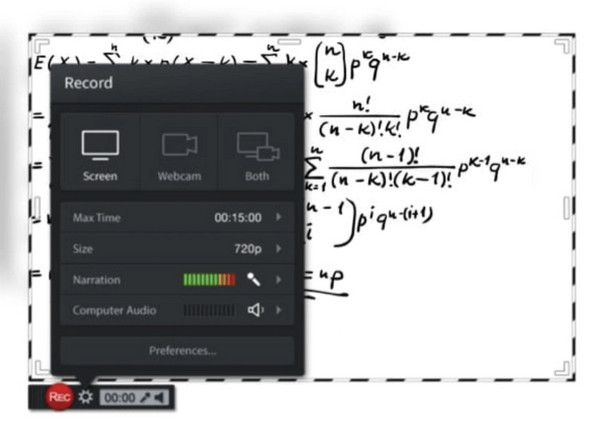 8. Voice Memos
This application is an iPhone's built-in microphone - Voice Memos. It allows users to save names and tags alongside the recording and save them. You can quickly share these recordings on iCloud. Moreover, you can download this lecture recording app easily on the App Store for free! Start recording instantly with Voice Memos; simply ask Siri to open or go to the application directly and start recording lectures.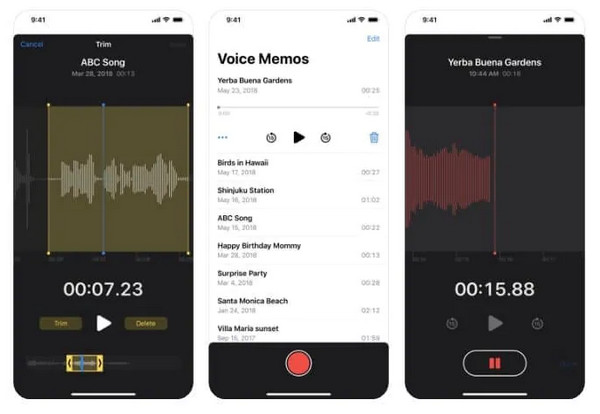 9. AudioNote 2
AudioNote 2 is an application that enables users to take notes while playing any recorded audio. It offers customizable fonts, variable colors, bullets, and symbols, allowing your notes and drawings to be unique. You can also add photos and shapes and convert them to PDF format. Furthermore, this lecture recorder allows you to create folders to organize your files and sync them automatically between devices using iCloud or share them via social media platforms.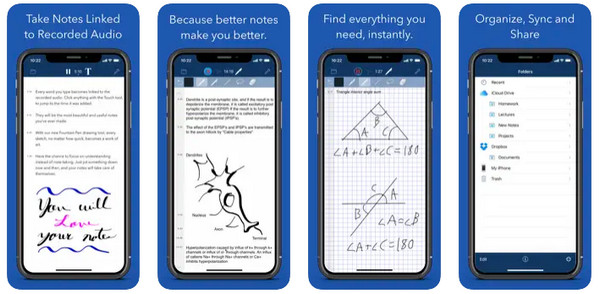 10. ScreenFlow
If you're looking for a Mac screen recorder, then download ScreenFlow. It has a wide range of features, group video components, and settings and adds background audio to the recorded screen. In addition, it also comes with Styles and Templates that let you apply some beautiful elements to your video. You will surely love the features of ScreenFlow, so if you need a lecture recorder that is unlikely to disappoint, this app is one of the best.
Part 2: Tips for Recording the Online Lectures with High Quality
Now, you have the best lecture recorder in mind - allowing educators and students to press record, start teaching and listening. You can now start recording your lectures and take down notes effectively. However, while having the best lecture recorder application, there are a few tips to improve the quality of your lecture recordings. Here are the five tips you can consider if you want the best quality in taking recorded lectures.
1. Prepare lectures and slides.
If you are going to present in class, prepare your slides in advance to have an effective presentation and help your audience listen to you very well. You can include some drawings or lines to enhance critical points. Meanwhile, if you're the one who's going to record online lectures to listen to them repeatedly, pay attention to the discussion to record it from the beginning to the end. This way, you can watch it again and edit it according to what you want and need.
2. Prepare your recording environment.
To avoid any noise from cars, people talking, or other background noises, choose a quiet room or office and position your camera, allowing you to record your head and shoulders about eye level. Although good lecture recorder provides noise cancellation, you also watch out for the backlighting to avoid looking like a shadow and other visible clutters around you to avoid distracting your class or viewer, enabling them to focus on your presentation.
3. Check the audio and camera.
Now you have prepared a quiet room to record online lectures. Before you start recording lectures, ensure first that your microphone and camera are working correctly, especially if you're the one who's going to record and present it in class. It is excellent if both have great quality. Once you have a great-quality mic and camera, you can ensure that the sound, audio, and overall video will be high quality.
4. Start recording then edit your recorded lectures.
Start recording when the presentation starts. Record until the very end using the best lecture recorder you choose. Add annotation while recording, making it easy for you to memorize and understand the discussion. Once done recording, you can edit some unnecessary parts of the lecture. If you find a lecture recorder that allows you to edit, you can add some elements to your recording and adjust settings to preserve the original high quality.
Part 3: FAQs about the Best Lecture Recorder on Windows/Mac
1. Does Screenflow support adding annotations?

You can use Screenflow to record your lecture and add annotations. By clicking the Annotations tab, you can add shapes and lines to your recording and adjust their sizes. You can also apply fade-in/out effects to your annotations.

2. Can I use Screencastify to record PowerPoint presentations?

Screencastify is a convenient lecture recorder for teachers, students, business professionals, and individuals that need to record their screens and share information by making interactive videos. It allows users to record the entire screen or just a specific window. You can open the PowerPoint window, then start the recording using Screencastify.

3. Does Bandicam have a watermark?

You can't see the Bandicam watermark while recording. It will appear once you're done recording. Even if you upgrade to the pro version, the watermark of Bandicam will still appear.
Conclusion
All the mentioned lecture recorders can help you record your online lectures effectively. Each serves a variety of purposes and features, which makes them unique from each other. If you have already found one, consider following the tips mentioned to have an excellent screen recording quality. But, if you're still looking for a powerful application that you can use on both Windows and Mac, go for the 4Easysoft Screen Recorder. This program does not just serve as your lecture recorder; it can record all your screen activities with high quality.
Related Articles: