How to Record Instagram Live on Windows PC, Mac, and Mobile Devices
Once Instagram Live ends, you can't share or watch it again in the app - it's no longer visible to others. Want to have a copy to watch it repeatedly? Instagram doesn't allow users to download someone's IG Live. But you can record it! The best way to record Instagram Live is through the best screen recorder. The following parts show methods for recording Instagram Live on Windows PC, Mac, and mobile devices. Follow the step-by-step guide provided below to record Instagram Live with great ease.
Part 1: The Best Way to Record Instagram Live on Windows/Mac
4Easysoft Screen Recorder is one easy and powerful screen recording tool to record Instagram Live and any screen activities. Suppose you want to record screen tutorials, meetings, music, gameplay, take screenshots, and more; you can do it all with this screen recording tool on both Windows and Mac. You can also select a window, an entire screen, or a customized region to record. Plus, it supports recording a computer's camera and screen simultaneously if you want to make you and your idol in one screen.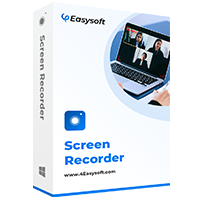 Features of 4Easysoft Screen Recorder
Provide high-quality settings with up to 60 fps and 4K resolution to export recordings.
Allow you to add text, arrows, lines, shapes, and callouts as annotations while recording.
It has noise cancellation and microphone enhancement, allowing you to enhance audio and have an excellent audio quality.
Support all popular video, audio, and image formats to export.
Step 1Download and install the 4Easysoft Screen Recorder, then launch it on your computer. Click Video Recorder on the program's main interface to record Instagram Live with audio.

Step 2Click Full to capture the entire screen, or if you want to select a desired window and fix the resolution, choose Custom.

Turn on the System Sound option to record with audio. Turn on the Microphone to record your sound at the same time; remember to adjust the volume by pulling the slider. You can also turn on the Webcam to make reaction videos.

Step 3To start recording, click REC on the right side. A toolbox will appear; use it to add shapes, lines, and callouts and take screenshots while recording.

Step 4When you finish recording, click Stop. To clip the unnecessary start and end parts, you can edit them in the preview windows. Click Save to export the recorded Instagram Live.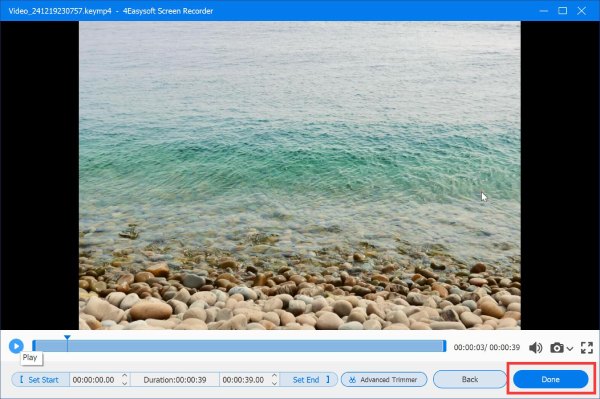 Part 2: How to Record Instagram Live Videos on Android/iPhone
After knowing how to record Instagram Live on a program, there are also ways to record using a built-in screen recording tool. If you are an iPhone user, recording can be quickly accomplished through its screen recorder you can find in Control Center or Settings. For Android users, like iOS, most Android devices come with built-in screen recording tools, which is excellent. The following is a step-by-step guide to record Instagram Live using the default ways.
How to Record Instagram Live on iPhone
Step 1Go to the Instagram app, then go to the person's Instagram Live that you want to record. Open the Control Center by swiping down the top-right corner of your screen for iPhone X and the latest models; swipe up from the bottom of your screen for iPhone SE, iPhone 8, and earlier models.
Step 2Look for the Screen Recorder icon, click it, and it will start recording Instagram Live. If it is not on your Control Center, go to Settings, Control Center, tap Customize Controls scroll down to find the Screen Recording option, and tap the color green Add button next to it.
Step 3After recording Instagram Live, click the red button, then click Stop. It will automatically save your Photos.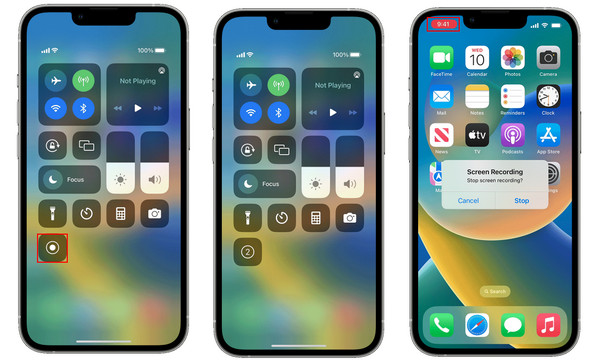 How to Record Instagram Live on Android
Step 1Drag the notification panel down, search for the Screen recording option and click it. If it is not there, search for it in the application list or the tool folder.
Step 2A floating control panel will appear that allows you to control the screen recording. Go to the Instagram application on your device, open the Instagram Live you want to record, and click on the widget's red button.
Step 3Once the Instagram Live recording is done, click the square-shaped button to stop the recording. The video will be automatically saved in your Gallery.
If your Android device doesn't come with a built-in screen recording tool, you can download a third-party tool on the Play Store.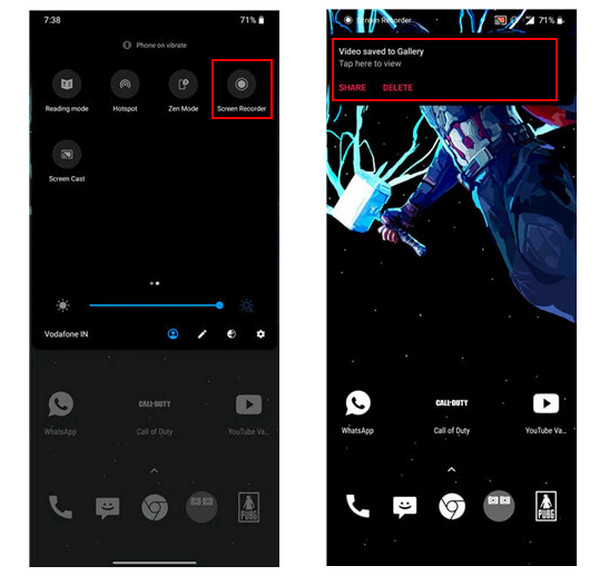 Part 3: Tips on How to Record High-Quality Instagram Live
Now, you know how to record Instagram Live in the three ways provided above. However, consider some things to make a high-quality recording of your Instagram Live. See the following tips below to record Instagram Live with excellent quality.
Get an Excellent Screen Recorder. A good screen recording tool offers you more settings, features, and options to help your video be high-quality. You can also add effects or text if you like, remove any background noise, and enhance audio quality. Using an excellent Screen Recorder makes your work much more manageable.
Keep the Resolution High. Keep the resolution as high as possible to get a high-quality output of your recorded Instagram Live. Make sure you set the bit rate and frame rate correctly. Set the video and audio settings appropriately depending on your device's processing capability.
Have a Stable Network Connection. Instagram Live will not wait for you to connect again if you have a bad network connection. You will miss some content of the person's Instagram Live if your connection is unstable, so ensure you have a stable internet connection to record an Instagram Live completely.
Remove Irrelevant Stuff. When recording Instagram Live, keep the mouse cursor out on the recording area as it can cause distraction and be annoying sometimes. Make sure the Do Not Disturb is turned on on mobile phones to avoid notifications appearing on your screen.
Part 4: FAQs about How to Record Instagram Live Shows
Can I download my Instagram Live?

Tap Download Video after you end your Instagram Live to save it to your phone's Camera Roll. Remember that only the video is saved, not things like comments, likes, and viewers. You can only save a live broadcast right after you've ended it.

How can I record Instagram Live without seeing the comments?

Hide the comments on Instagram before you start recording it. To hide, tap on the camera icon and swipe between the options until you see the Live option. Click the circular capture button, tap three vertical dots, and tap Turn Off Commenting. However, if you want to record someone's Instagram Live, you can't disable the comments. Instagram does not allow viewers to disable comments while watching someone's Instagram Live.

Does it notify someone's screen if you record their Instagram Live?

Instagram doesn't notify the person when you take a screenshot or screen record their posts, lives, and other Instagram content.
Conclusion
Recording an Instagram Live now is easy, knowing the best methods to record with high quality using a program and the built-in screen recorders on your iOS and Android devices. And for the tips in this post, you can ensure that you will get the best possible outcome if you record Instagram Live. If you want to record on your Windows PC or Mac, try out the 4Easysoft Screen Recorder, which is best, not just for screen recording but provides high-quality output. It also allows you to add annotations while recording and capturing all you want with simple clicks.
Related Articles