Quick Way How to Make Snapchat Shortcuts for Streaks [2023 Tutorial]
You probably came across a scenario where you felt tired of sending snaps to your Snapchat friends one by one and maintaining a snap streak. Well, thankfully, Snapchat came up with the idea of creating a Snapchat shortcut feature where you could send specific naps to multiple people! If you don't know how to make a Snapchat shortcut for streaks, then you are on the right page! This post features an easy-to-follow tutorial on how to make Snapchat shortcuts.
How to Make Snapchat Shortcuts for Streak on Android/iPhone
By creating a Snapchat Shortcut for Streak, you can send different snaps, whether an image or video, to your Snapchat friends, included on your created Shortcut with just one tap. So, without further delay, explore the simple steps below, showing you how to make a Streaks Shortcut on Snapchat using your iPhone or Android:
Step 1Open your Snapchat app and capture a snap that you want to send. Then, tap the Send To button at the lower right corner of the screen.
Step 2Next, head to the top right corner of the screen, and you'll see a Shortcuts option, tap it, and a list of Shortcuts will pop up below the screen.
Step 3After that, select the Flame emoji or icon (which indicates a streak) and choose all of your Snapchat friends you want to add to your Shortcuts.
Step 4Once you are done selecting all of your preferred friends, tap the Save button to save the created Shortcut, and voila! You have successfully created a Snapchat Shortcut for Streak.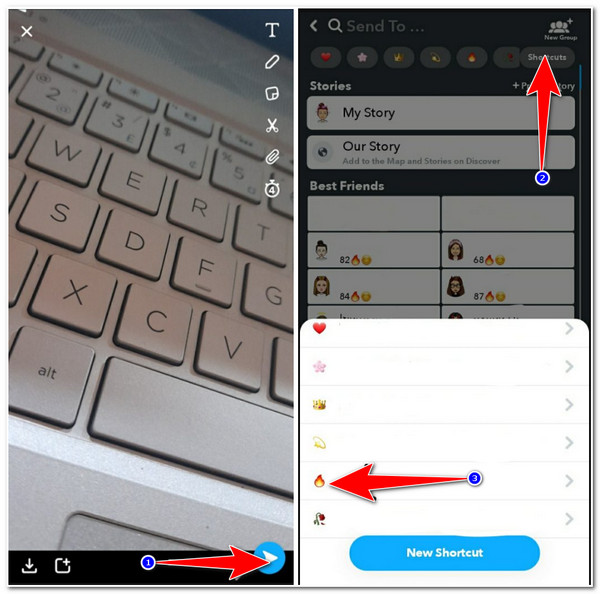 Why Can't You Make Snapchat Shortcuts for Streak? How to Fix it?
That's it! Those are the simple ways how to make a Streaks Shortcut on Snapchat. Now, in case you've experienced issues while or after making Snapchat Shortcut for Streak, like, you can't make one or the created Shortcut doesn't appear on your end, then here are a few solutions that you can do to fix it.
1. You're using an Older Version of Snapchat.
The first reason why you can't make Snapchat Shortcut for Streak is that you are using an older app version. The Shortcut feature is being rolled out as an additional feature for a new app update. So, to make it available on your Snapchat, you need to visit the store (App Store or Google Play) where you downloaded the app, and from there, you need to undergo an updating process.
2. Due to 24 Hour Security Feature
If you executed the above solution and still can't make a Snapchat Shortcut, then it might be due to the 24-hour security features of the app. There's no way you can bypass this one; you can only wait and try again the next day.
3. Log Out and Log In your Snapchat Account
If you still encounter the issue after executing the first two options, you can log out of your Snapchat account, wait for a few seconds, and log in again. In this way, you are letting the app refresh its built-in functionality.
There you have it! Those are the best way how to make a list on Snapchat for Streaks and a few efficient solutions that you can follow to fix issues regarding Snapchat Shortcuts for Streaks.
Bonus Tips on How to Capture and Show Your Creative Snapchat Shortcuts
Now, sharing your list of creative Shortcuts as snap content is exciting. If you also think of sharing your Shortcut, you can use the 4Easysoft Screen Recorder tool to capture them! This tool is infused with a Phone Recorder feature capable of capturing any on-screen activities on your phone, including Snapchat content and Shortcuts. It supports recording your screen at your preferred resolution enabling you to capture high-quality Snapchat Shortcuts. Moreover, it also provides users with a SnapShot feature that lets them take screenshots while recording. This is just a glimpse of what this tool can offer. If you want to discover more, explore the list below!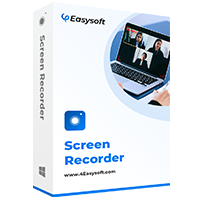 4Easysoft Screen Recorder
Support Customizable Setting, allowing you to choose which audio to capture and modify the loudness of the recording.
Equipped with Output Resolution options to export your recorded Snapchat Shortcut.
Infused with an Output Tweaking option that lets you modify your recorded Snapchat Shortcut's Quality, Frame rate, Codec, etc.
Offer various video formats to export your recording, which includes MP4, MOV, WMV, etc.
How to use 4Easysoft Screen Recorder to Record Your Creative Snapchat Shortcuts:
Step 1Download and install the 4Easysoft Screen Recorder tool on your Windows or Mac computer. Then, launch it and click the Phone Recorder option.

Step 2Then, choose between iOS and Android Recorder options based on the type of device you are currently using.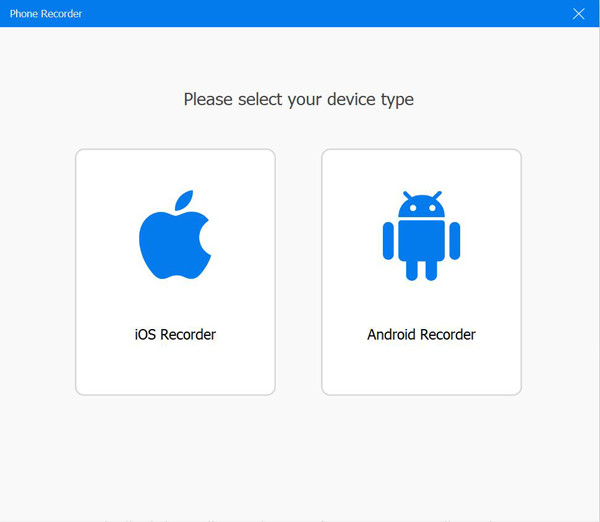 Step 3If you choose iOS Recorder, connect your computer and your iOS device to the same network connection and follow the on-screen instructions listed on the tool's interface.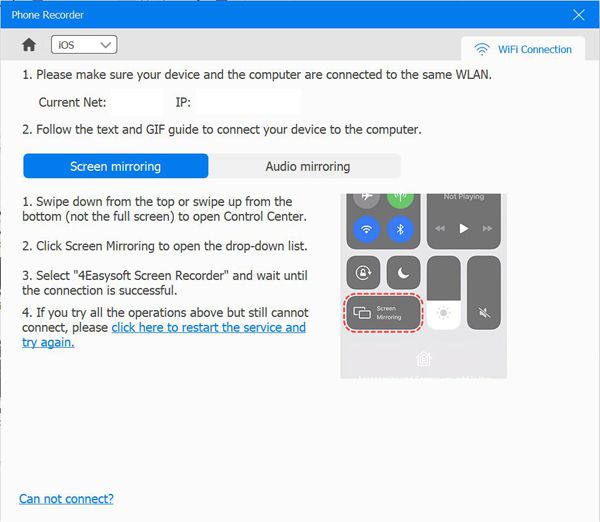 Otherwise, if you choose Android Recorder, link both devices on the same connection, download the FoneLab Mirror, and follow the instructions on the tool's interface.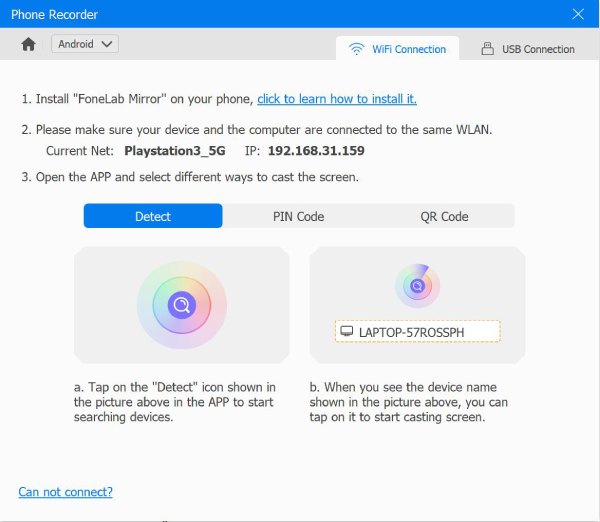 Step 4Once you are done executing the above steps, set your preferred output arrangements. Once you are done, go to your Snapchat Shortcut and click the Record button to start recording.
FAQs about How to Make Snapchat Shortcuts for Streak
1. How many people can I add in a Shortcut on Snapchat?

There's no official statement from Snapchat on how many people you can add on a Shortcut. However, many users have tried to add multiple people as many as they can, and eventually, when they reach 200 people added on a Shortcut, the app doesn't let them add more.

2. How can I send Snap using the Shortcut I created?

To send a snap to a Shortcut, you must first launch the app, capture a snap, and then tap the "Send to" button. After that, on the new screen, you'll see an emoji that indicates your previously created Shortcut; tap it, and select the Select button with a plus icon right before it. Then, send the snap by tapping the Send button with the arrow icon pointing to the right.

3. How can I Add and Remove people on Snapchat Shortcuts?

To add people on Snapchat Shortcut, you only need to capture a snap, tap the "Sent to" button, and tap the Shortcut where you want to add new people. Then, select the Add new people option, leave a checkmark on the names of the people you want to add, and tap Save. If you want to remove people, you need to remove the checkmark on their names by tapping it.
Conclusion
After reading the above parts and their contents, you now know how to make a Snapchat Shortcut for Streaks and how to fix the Shortcut not showing or not letting you make one. Through this way, you can now able to create Shortcuts and be able to maintain your Streak with your Snapchat friends. If you are thinking of sharing your creative Shortcuts, you can use the 4Easysoft Screen Recorder tool to capture them! With the help of this tool, you can record high-quality Shortcuts and share them on your Snapchat as Snap content! Feel free to visit this tool's official website to learn more about its powerful features!
Related Articles: