2 Easy Ways How to Record Twitter Spaces as a Host and as an Audience
Twitter spaces is a chat room where people, either a host or an audience, establish live audio-only conversations. Recording Twitter spaces is a good way for host to cross-post the interesting content and for audience to save the conversation for recapping. You can save all the discussion in various subjects without filtered words or phrases. Whatever your purpose, this post features 2 different ways to help you record Twitter Spaces.
Part 1: How to Record Twitter Spaces As a Host [The Default Way]
As mentioned above, there are two ways that you can do to record Twitter Spaces, and the first one is to by enabling the recording option during the Twitter Space's setup. Yes, Twitter Space allows its users to record their live audio-only conversations! However, this feature is not enabled by default and only applies to you if you are the host. In case you are an audience, Twitter doesn't allow you to record Twitter Spaces. Now, if you are a host and don't know how to enable Twitter Space's Recording feature, here are the steps you must go after:
Step 1Launch your Twitter app on your mobile device and tap and hold the Compose button with the Feather and Plus icons. Then, select the Spaces option with the Microphone icon.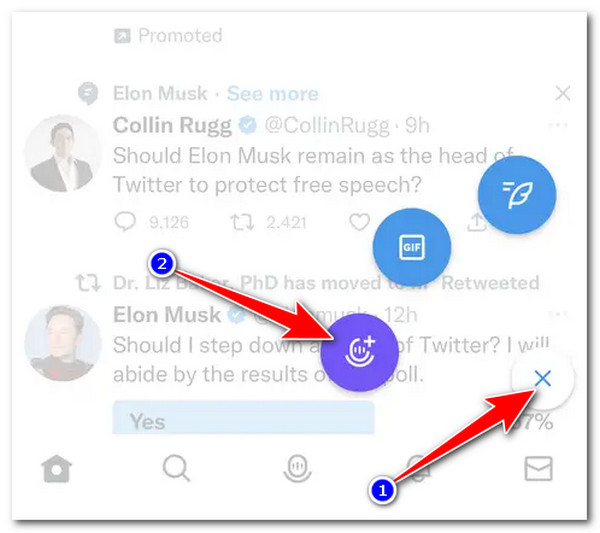 Step 2Next, enter information about your Twitter Space by adding it to the "What do you want to talk about" input field. You can also add Topics for your Space to make it more specific.
Step 3Then, turn on the Record Space by tapping its Switch button. Tap the Start Now button to start recording your Twitter Space immediately. Otherwise, select the Date icon to schedule it for another time.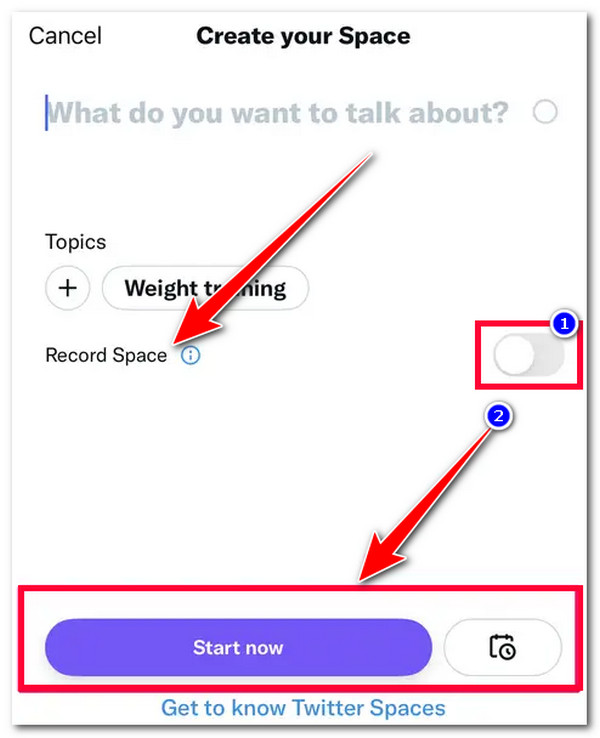 Part 2: How to Download Twitter Space Audio Directly (Host-Only)
Now that you know how to record your live audio-only conversations on Twitter Spaces as a host using Twitter's built-in Record Spaces features, it is time to discover how to access and download them. Twitter allows Spaces hosts like you to download your recorded live audio-only conversations. You access and download them either on your Twitter app or a web version of Twitter. To access and download your Twitter Spaces recording, here are the steps you need to go after:
Step 1Launch your Twitter app on your phone or access your account to Twitter's web version. Then, tap your profile icon at the upper left corner of the platform's screen. On the other hand, click the More option at the left corner of your Twitter web version screen.
Step 2After that, select the Settings and Privacy option, head to the Your Account, and click or tap the Download an archive of your data button. Then, Twitter will automatically notify you once the Zip file is downloaded.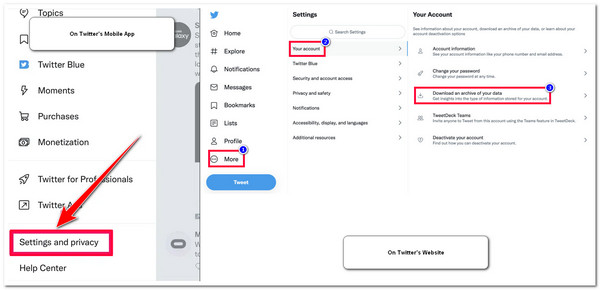 Part 3: The Best Way to Record Twitter Spaces without Any Limitations
Otherwise, how will you record Twitter Spaces as the audience if Twitter doesn't allow you to do it? Well, the 4Easysoft Screen Recorder tool makes it easy and possible! This tool is infused with a Phone Recorder that you can use to record Twitter Spaces as a host who establishes a room via phone or an audience listening to Twitter Spaces on a mobile device. Its customized settings and multiple recording modes will help you produce high-quality videos in easy steps. Follow this way now: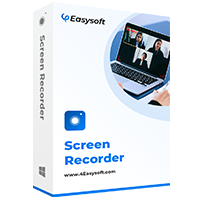 4Easysoft Screen Recorder
Support phone recorder, video record, and audio recorder to capture Twitter space on all devices.
Infused with Customizable Hotkeys that you can use to initiate various screen recording processes via key combinations.
Equipped with a Schedule Recording feature that lets you set a schedule for when to start and stop recording.
Offer Output Tweaking options that enable you to enhance the quality of your output further.
How to Record Twitter Spaces as a Host and as an Audience Using 4Easysoft Screen Recorder Tool:
Step 1Download and install the 4Easysoft Screen Recorder tool on your computer. Then, launch the tool and click the Phone Recorder option.
Step 2Next, select between iOS Recorder or Android Recorder, depending on your mobile device. Then, you can start recording Twitter spaces.
Step 3If you select the iOS Recorder option, connect your iOS and computer to the same Wi-Fi Connection and tick the Screen Mirroring tab on the Phone Recorder's interface. On your iOS device, access your Control Center, tap Screen Mirroring, and select the 4Easysoft Screen Recorder. Then, wait for the tool to display your iOS screen on your computer.
Otherwise, if you choose the Android Recorder option, install the FoneLab Mirror on your device and launch it. Ensure that both your devices (computer and Android) are connected to the same Wi-Fi connection. Next, on FoneLab, tap the Detect icon, and wait for the app to discover your computer. Once it is successfully detected, tap your computer's name.
Step 4Once you successfully cast out your mobile device screen to the tool, access the Twitter spaces you want to record and tick the Record button to initiate the Twitter space recording process.
Part 4: FAQs about How to Record Twitter Spaces
1. Can I set Twitter Space on Twitter's web version?

No. Unfortunately, Twitter Space cannot be set on the platform's web version. You can only set Twitter Space on Android or iOS devices. But you can listen, join, and download recorded audio-only conversations (if you are a host) on Twitter's web version.

2. Where do the recorded Twitter Spaces go after downloading them?

After downloading recorded Twitter Spaces, they are immediately stored on your device's local storage. You can find them in your device's Download folder inside the Spaces_media folder.

3. Why can't I see and download my previously hosted Twitter Spaces?

Twitter holds recorded Twitter Spaces conversations within 30 days only. If you exceed this time, you cannot download them anymore.
Conclusion
There you have it! Those are the 2 ways that you can do to record Twitter Spaces! If you are a host, you can record your Twitter Spaces conversations by enabling the Record Space option. You can also download it on your local device! However, the quality of the recorded audio is not satisfactory. In that case, you definitely need a tool that can provide you with the best audio recording output: the 4Easysoft Screen Recorder tool! This tool can record high-quality Twitter Spaces, providing a great listening experience! Now, if you are an audience who also wants to record a hosted Twitter Spaces, you can rely on this tool too! To discover more about its powerful features, visit its official website today!
Related Articles: