How to Unlock Your Snapchat Account With Five Easy Methods
Snapchat is like any other social media, allowing users to interact with each other, share stories, and take pictures and videos using filters and effects. What if it gets locked? You don't know if it's been locked or your account has been hacked. Or probably Snapchat just found reasons to lock your account, but don't worry, there are ways to get into it before it results in a temporary or permanent lock from the application. Check out below to learn how to unlock Snapchat account in five easy ways.
Part 1: Why Your Snapchat Account is Locked?
Before getting into how to unlock Snapchat account, know first the possible reasons why your Snapchat account is locked. Having a locked account, not just on Snapchat, is a frustrating experience. So, let's get into the list of possible reasons that lead you to this question, "How to unlock my Snapchat account?"
◆ You open your account through third-party app ads or promotions that are unauthorized and non-verified.
◆ Users try to spam the platform, unnecessary post content, spam messages, etc.
◆ Your login is from an unknown device or location, or someone is trying to hack your Snapchat account.
◆ You did an activity that might be suspicious on Snapchat.
For these reasons, you ask, "How can I unlock my Snapchat account?". You are in the right place. Before trying to unlock your Snapchat account, try finding ways to help. Since if you attempt many times to get into your locked account, your temporarily locked will be changed to permanently locked, resulting in having a hard time with your account. The following part will surely help you regain your Snapchat account again.
Part 2: 5 Easy Ways to Unlock Your Snapchat Account
As expected, people don't know what to do when their Snapchat account gets locked suddenly. They aren't sure if they do any suspicious activity, if their accounts get hacked or other reasons that could cause their account to be locked. With that said, knowing how to unlock Snapchat account is essential. Here are the five easy ways to get into your locked Snapchat account.
1. Delete any Third-party applications of Snapchat
Unauthorized applications could be the cause of your locked Snapchat account. A great choice to try is to remove any third-party apps you download related to your Snapchat account. There is a huge possibility that these are the main reasons your Snapchat account gets into trouble. And to safely remove these third-party applications, try using the 4Easysoft iPhone Cleaner. remove-third-party-app.jpg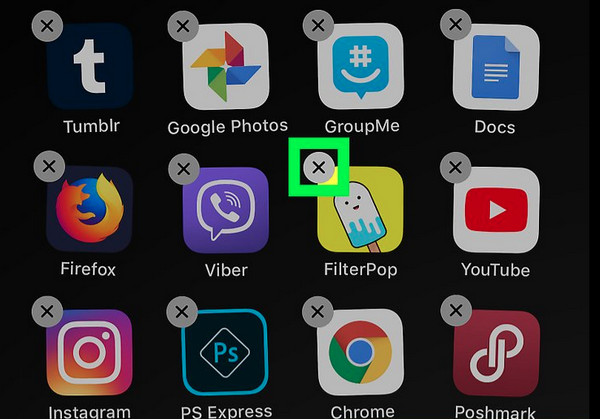 4Easysoft iPhone Unlocker allows users to delete unnecessary data by scanning their iOS devices and classifying which data is being used. It also provides three cleaning modes: Low Level, which scans and deletes data quickly; Medium Level, which completely removes all unwanted data and no one can recover; and High Level, which allows you to destroy all data and is the safest way to recover your iOS device.
◆ It efficiently scans and erases all junk files, system cache, and more to save up more storage.
◆ Allows you to uninstall unused applications in batch and remove them thoroughly.
◆ With the three erasing levels provided, it can meet your different requirements in cleaning your devices.
◆ Supports all iOS models and versions, such as iPhone, iPad, and iPod.
Step 1Get rid of unwanted applications like the third-party apps of Snapchat. Download and install the 4Easysoft iPhone Cleaner, then launch it. On the main interface, click Uninstall Applications, and connect your iPhone to your computer via a USB cable. The scanning process will start immediately.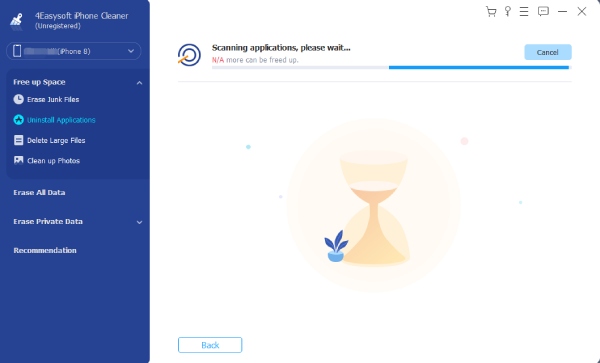 Step 2A list of applications will appear on the program, then you may scroll down to locate the third-party apps you need to uninstall to fix your Snapchat account. Click Uninstall beside the applications you wish to get rid of. Click Confirm to delete.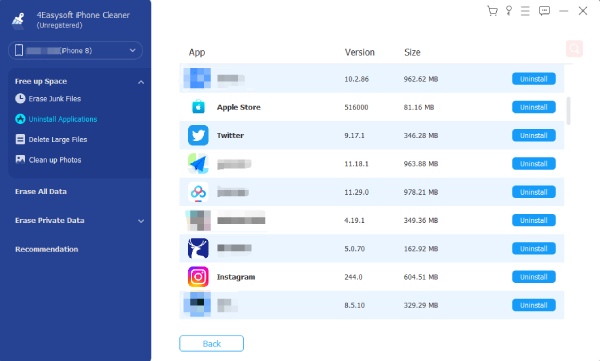 2. Uninstall and then reinstall the Snapchat application
Another great way is by uninstalling and then reinstalling Snapchat on your phone. The process can help eliminate malicious data that may be causing trouble on your account. But, if your account gets locked because you violate any rules in Snapchat, this method may not work.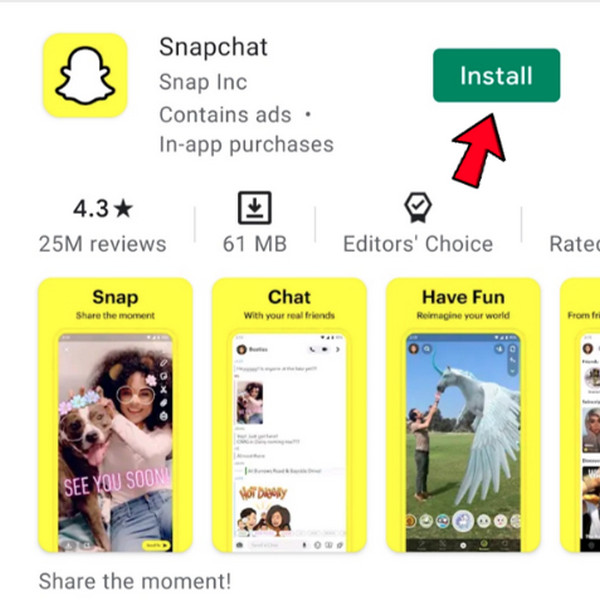 3. Contact Snapchat support
Contacting them might work for you. Their service is ready to help you with any issues on your account. So, getting across to them and asking for their help is an easy way to know what is wrong with your account. This way, you will know the real reason for your locked Snapchat account. If your account gets permanently locked after attempting to unlock it many times, the best way is to contact Snapchat support and unlock Snapchat account.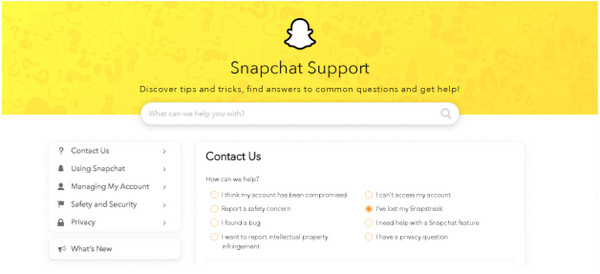 4. Tap the Unlock button
The yellow color button will appear in the notification sent to inform you that your Snapchat account is temporarily locked. Tapping the Unlock button doesn't help you quickly access your Snapchat account. It will take some time before you use your account again. It is recommended to try other ways mentioned in this post for you to unlock Snapchat account.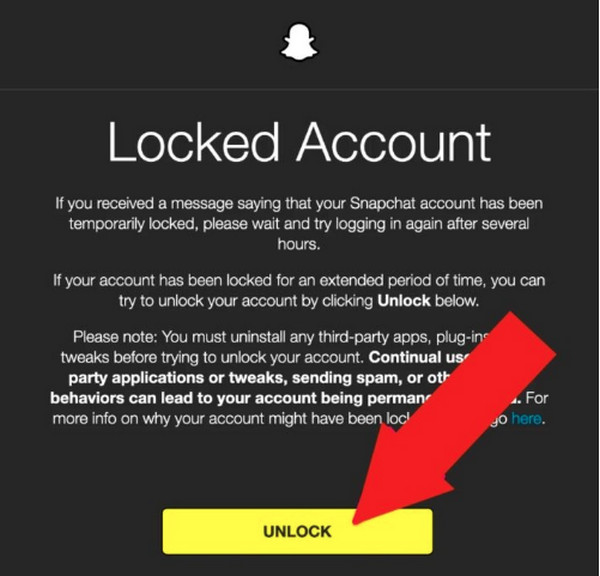 5. Force Reset your iPhone
Force resetting your iPhone is usually the method that people use to fix glitches on their iPhone or some other iPhone issues. It wouldn't help to unlock your Snapchat account, but it can help fix some issues under your account. Force resetting your phone depends on what iPhone model you have. See below which force resetting method will work for you.
For iPhone 6 and earlier models: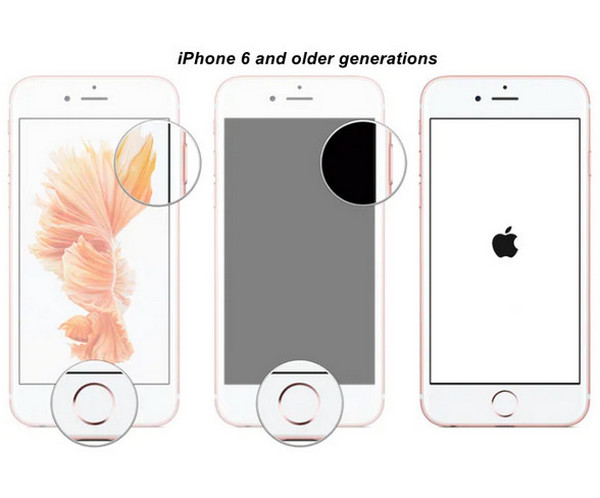 Press both the Home and Power buttons at the same time. Hold both for at least 10 seconds, and your iPhone will forcefully restart.
For iPhone 7 and iPhone 7 Plus: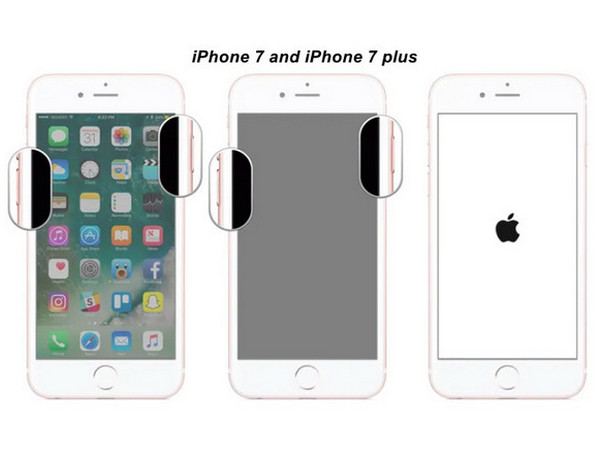 Press both the Volume Down and Power buttons, hold for at least 10 seconds and wait until your iPhone restarts.
For iPhone 8 and latest models: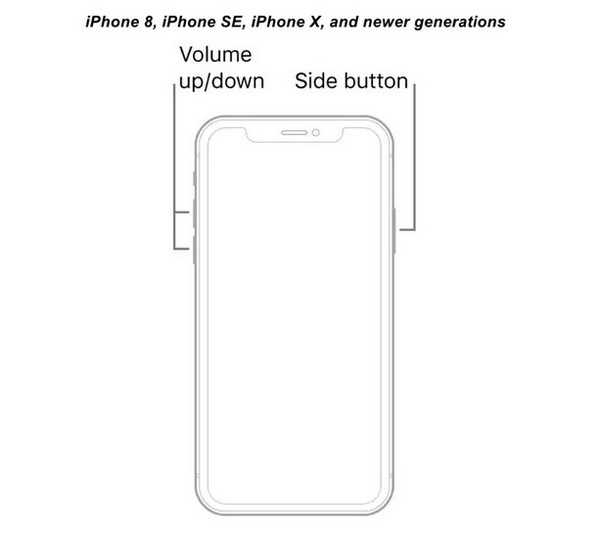 Press and release the Volume Up button, then do it again with the Volume Down button. Then, press and hold the Power button and wait until the Apple logo appears.
Part 3: FAQs about How to Unlock Snapchat Account?
Will my Snapchat account get locked again after I unlock it?

Your Snapchat account can get locked again and again. If you unintentionally or intentionally do not follow the guidelines and terms of service by Snapchat, you will most likely have a locked account again. So, make sure you avoid installing third-party apps, use of Snapchat bots, and more that may result in locked accounts.

Can I unlock a permanently locked Snapchat account?

It is impossible to get back into a permanently locked Snapchat account. Indeed, you have an idea why Snapchat permanently locked your account. Creating a new one is the best choice than trying to unlock a permanently locked account which is impossible.

How many hours will it take to unlock my account if I tap the Unlock button?

If they see any suspicious activity in your account resulting in a temporarily locked account, you can log in after 24 hours by clicking the Unlock button. However, it could range from 24 hours to a couple of days.
Conclusion
Your Snapchat account may have been locked for several reasons, and that reason might be one of the mentioned reasons above. However, several ways to unlock Snapchat account were also discussed in this article, like uninstalling the third-party apps of Snapchat. Do this method with the 4Easysoft iPhone Cleaner to ensure that it will be safely removed from your phone. It will remove not only those third-party apps but your unwanted files, unused apps, and more that will give your phone more storage space, allowing your iPhone to function correctly.
Related Articles: