Top 5 Best DVR Recorders for Cable TV with High Quality [2023 Lineup]
Want to get a DVR recorder for cable TV? You probably came across a situation when you wanted to watch a TV show, but sadly, it was scheduled to air the time you were out of your house for a specific reason. Thankfully, Digital TV Recorders (DVR) were invented and reached their best stage over time. Through them, you can record and playback TV shows even though they are already aired. Thinking of acquiring one on the market? Continue reading this post, for it features the 5 best DVR recorders for cable TV!
The Best 5 DVR Recorders for Cable TV [Comparison]
Just like what has been mentioned above, this post features 5 different DVRs for recording cable TV, and along with these DVRs, their features, pros, and cons are also listed for you to easily make some comparisons and pick the one you think is the best. So, without any further delay, start diving in below!
1. TiVo Bolt VOX DVR
The first and the best DVR recorder for cable TV that you can use to record various TV shows is the TiVo Bolt VOX. This DVR lets you record different TV shows and movies for up to 150 HD hours and with 4K ultra-high definition. With this DVR, you can easily and quickly find those TV shows you want to record, thanks to its built-in Voice Remote. Another impressive point of this DVR is that it is integrated with various popular streaming platforms like Netflix, Prime, HBO Go, etc.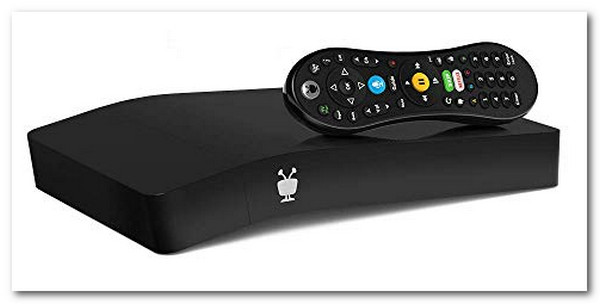 Features of TiVo Bolt VOX DVR
Support the Skip Mode feature that enables you to skip various commercials.
Offer options to view TV show recordings on Android or iOS devices.
Integrated with a OneSearch option that enables you to search for live TV shows, recordings, and streaming apps with just one command.
Equipped with a OnePass feature that you can use to access those newly released episodes easily.
Pros

Support a more straightforward software interface.
Can record 150 hours with 4K quality.
Integrated with an efficient search function.
Cons

Pricey DVR service and some of its add-ons.
Require you to have a TiVo subscription after the first year.
Less local storage compares to its other versions.
2. Tablo Quad Over-the-Air (OTA) DVR
Another DVR for recording cable TV is Tablo Quad OTA. This DVR enables you to record up to four live over-the-air channels simultaneously with 1080p definition and without any annoying commercials, thanks to its built-in Automatic Commercial Skip feature. What makes Tablo stands out from the rest is that you can connect it to other devices via a router and enjoy browsing, watching, and recording TV shows.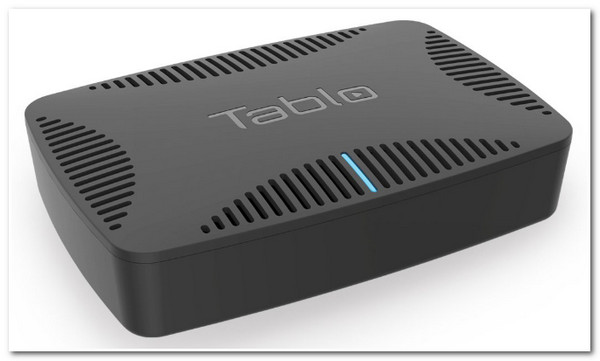 Features of Tablo Quad Over-the-Air (OTA) DVR
Support Automatic Commercial Skip feature.
Offer options to schedule and manage TV recordings.
Equipped with basic playback options with fast forward and rewind options.
Infused with the ability to record your favorite TV shows on various devices via a router.
Pros

Easy-to-use DVR with easy-to-understand navigation options.
Excellent Customer Support Line to bring up all of your concerns.
All essential live TV recordings are offered without subscriptions.
Cons

Require you to use the Tablo subscription to use its features thoroughly.
Have no built-in storage, which will require you to have an external one.
3. DISH Hopper 3
The following DVR Recorder for cable TV is the DISH Hopper. This DVR is also one of the above DVRs that makes you forget about annoying commercials, for it also supports a feature, which is labeled as AutoHop, that enables you to skip them. Moreover, similar to TiVo Bolt, this DVR is also infused with Voice Control feature that you can use to search for TV shows via voice control. Furthermore, this DVR can record 500 hours of TV shows with 4K Ultra HD quality and at least 16 different channels simultaneously.

Features of DISH Hopper 3 DVR
Support the Remote Finder feature to find the physical remote control.
Infused with 2 TB storage that lets you store almost 250 movies.
Equipped with various streaming platforms such as Netflix, YouTube, Game Finder, etc.
Integrated with Bluetooth technology to link headphones and other devices for a private TV-watching experience.
Pros

Fast and powerful DVR.
Support a lot of hours to record your favorite TV show.
Come with a massive amount of local storage.
Provide an option to record different shows all at once.
Cons

Add monthly fees.
Offer only limited 4K contents.
Pricey activation keys for some equipment.
4. Xfinity X1 Cloud DVR
You're about to reach this lineup's last best DVR recorder for cable TV, but you should first check out the powerful qualities of Xfinity X1 Cloud DVR. This DVR can bring various NBA games for you and offers you tons of movies. Like the DVR featured above, Xfinity has a voice remote feature that fulfills any TV-watching commands you want. Xfinity X1 also lets you record 60 HD quality or 300 SD hours of shows and programs.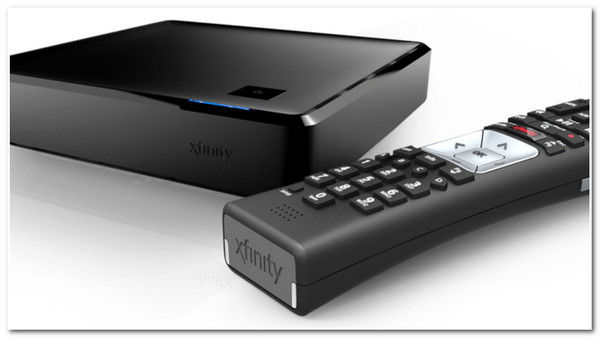 Features of Xfinity X1 Cloud DVR
Support streaming platforms such as Peacock, Netflix, Prime Video, etc.
Offer the ability to play your TV show recordings on various devices.
Infused with an option to delete recordings to save storage space.
Equipped with the ability to record shows or programs on five devices in or out of your home.
Pros

Support user-friendly interface.
Reliable Voice Remote feature.
Let you playback recorded TV shows on your mobile devices.
Cons

Require you to pay for various aspects offered by X1 (storage service & recording hours).
5. DirecTV Genie DVR
Last but not least, this lineup of the best DVR recorders for cable TV is the Genie DVR. This DVR also supports recording up to 8 TVs simultaneously for over 2 hundred HD hours of recording durations. It also supports various streaming apps such as Netflix, Prime Video, and Max. Although this DVR doesn't support a massive amount of storage, you can still able to extend it using an external drive.

Features of DirecTV Genie DVR
Support 4K quality pictures for videos.
Offer Voice Command feature via Google Assistant.
Provide up to 200 HD Hours of viewing via Satellite and Unlimited duration.
On-the-go mobile viewing app that enables you to cast out TV viewing on your mobile.
Pros

Record up to 5 channels simultaneously.
Allow you to watch two TV shows at once using its Picture to Picture feature.
Let users watch recorded TV shows on a computer, tablet, or phone.
Cons

Offer pricey activation fees for some specific equipment.
Support payable protection plan that upgrades equipment.
How to Capture TV Shows without DVR Recorders
That's it! Those are the 5 best DVR Recorders for cable TV that you can use to record all the TV shows you want, even without your presence. Now, those DVR Recorders are indeed pricey, not only the physical DVR itself but its monthly expenses for subscriptions and feature access. In that case, the best recommendation this post can give you is to use an HDMI to link your cable TV and your computer, then use the advanced 4Easysoft Screen Recorder tool to record your favorite TV show! This tool is infused with the ability to record your TV show with a high frame rate and resolution in high quality. It is also equipped with a Scheduled Recording feature that you can use to set a time when to start and stop recording when you are not in your house. Start capturing TV shows without DVR recorders for cable TV.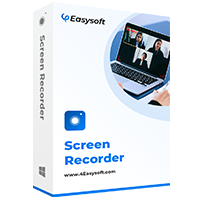 Features of 4Easysoft Screen Recorder
Equipped with an Area Selection feature that enables you to choose whether to capture your whole screen, a specific area, or an active window.
Support Customizable Hotkeys to initiate and stop the screen recording process quickly.
Output Tweaking options that let you modify your output's Quality, Frame Rate, Codec, etc.
Offer various video formats to export your TV show recordings, such as MP4, MOV, WMV, etc.
How to Capture TV Shows without DVR Recorder for Cable TV using 4Easysoft Screen Recorder:
Step 1Download and install the 4Easysoft Screen Recorder tool on your computer. Then, launch the tool and click the Video Recorder option. Don't forget to link your cable TV to your computer via HDMI cable.

Step 2Then, tick the Full option to capture the whole screen of your computer. Otherwise, if you want to capture a specific screen area, click the Custom button and choose a specific resolution. Whatever your chosen option is, you can still move the borderlines freely.

Step 3Next, turn on the System Sound by ticking its switch button to capture the TV show with sound. If you want to record your face and voice, you can turn on the Webcam and Microphone switch buttons. You can adjust their volume sliders to modify their loudness.

Step 4Once you are done setting up all of the options above, click the REC button to start the recording process of your TV show. You can use the options on the pop-up toolbox to add shapes, lines, and callouts and take screenshots during recording.

Step 5If you are done recording, tick the Stop icon. On the Preview section, you can cut the unwanted parts of your recordings, and once you are done with it, click the Save button to export the TV show recording. That's it! That's the best way to record cable TV shows without DVR Recorders!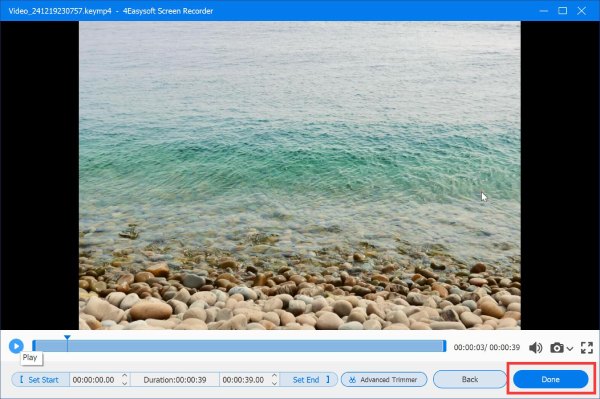 Part 3: FAQs about the Best DVR Recorder for Cable TV
How to add extra storage space for DVR Recorders for cable TV?

To add extra storage for your DVR recorders, you can use an external hard drive for extra storage space. You can link the hard drive via a USB and connect it to your DVR's USB or SATA port.

How much does TiVo Bolt VOX cost?

TiVo Bolt offers an annual plan that costs $149.99 per year plus taxes. This subscription requires a yearly payment. It also offers a Monthly plan that costs $14.99 per month.

Can I export TV show recordings from DVR Recorders?

Yes, you can. However, this will only work if your DVR recorder supports Cloud service. You can access it through your smartphone device and download it there. The best example of a DVR Recorder that lets you download recorded TV shows is Xfinity X1 Cloud DVR.
Conclusion
There you have it! Those are the 5 best DVR Recorders for cable TV that you can use to record all of your favorite TV shows that will be aired at the time you are not available to watch them. Now, if you find these DVRs expensive and notice their subscriptions and feature access are pricey, then you can use the 4Easysoft Screen Recorder tool as the best alternative! Through this tool, you can schedule when the tool will record the TV show and save it on your computer's local storage for future playback! If you find this interesting, visit its official website to learn more!
Related Articles