4Easysoft Blu-ray Player
Playback DVD/Blu-ray Discs, ISO files, and Ultra HD Video Files in DivX/XviD Formats with High Quality.
Review of 10 Free DivX/XviD Video Players: Which to Choose
DivX and XviD are video codecs for high-quality videos, including 4K videos, DVDs, and Blu-ray discs. Since they are not commonly used video formats, finding a free DivX/XviD video player for different platforms is necessary, especially for video files from a DVD or Blu-ray disc. Just learn more about the 10 best DivX/XviD players that support the original high quality from the article.
Part 1: Top 5 Free DivX/XviD Video Player for PC/Mac
1. 4Easysoft Blu-ray Player
4Easysoft Blu-ray Player is more than a DivX/XviD video player but also enables you to watch the DivX videos from 4K movies, DVDs, and Blu-ray discs. It also supports high-quality audio files with Dolby Digital Surround, DTS, and Hi-Res Audio support up to 5.1 channels. Moreover, you can also combine a playlist for the XviD video codec movies, control the playback with various settings, and customize your video effects.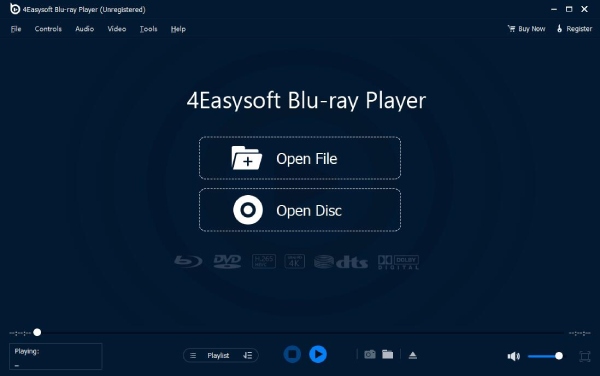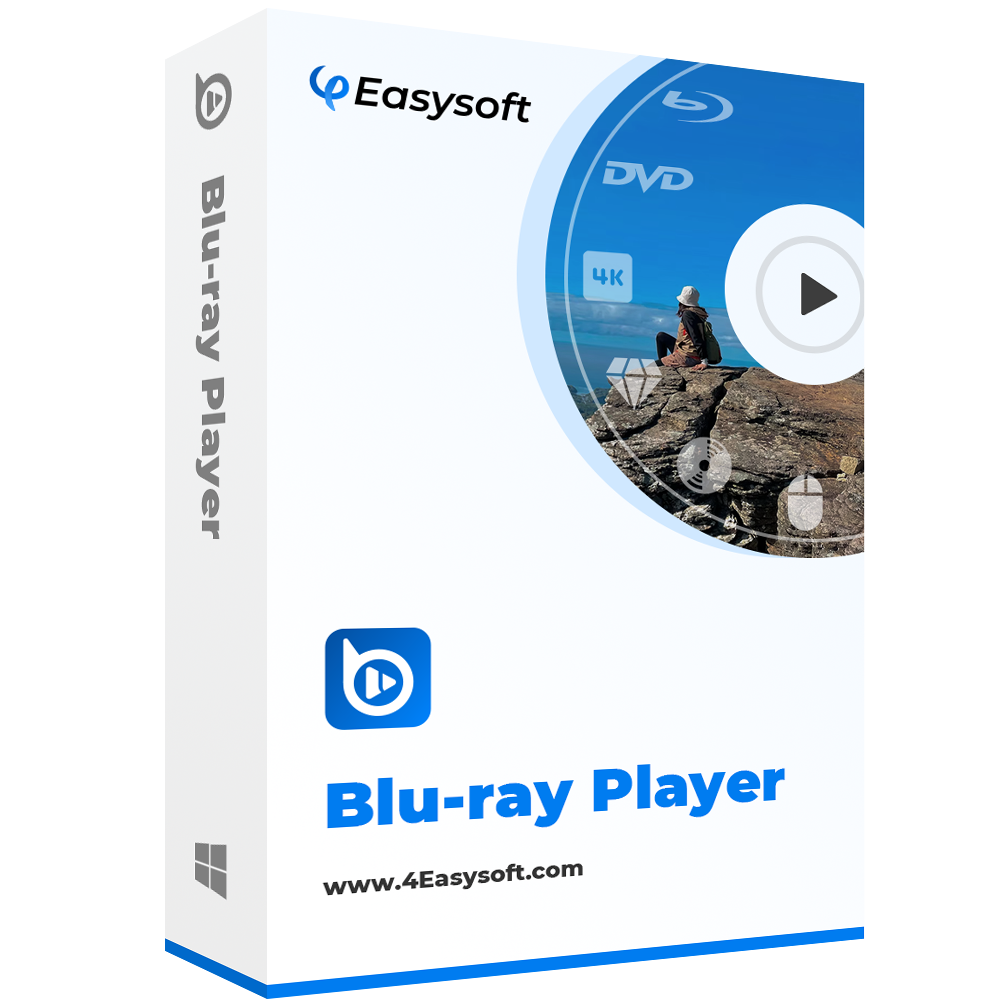 4Easysoft Blu-ray Player
Play DivX/XviD video, 4K videos, and DVDs/Blu-ray discs with DivX codec.
Provide the original theater-quality AC3 audio with the DivX/XviD videos.
Watch any commercial Blu-ray and DVD discs with 100% image quality.
Adjust the video ratio, select the desired audio codec, and subtitle easily.
2. VLC Media Player
As for the most frequently used free XviD player for Windows and Mac, VLC Media Player is the one you should choose. It is an open-source media player to enjoy high-quality videos. If you need a DivX and XviD player, it should be a nice choice. Moreover, you can also take advantage of the video converting features to convert the video codec to another compatible one for another device.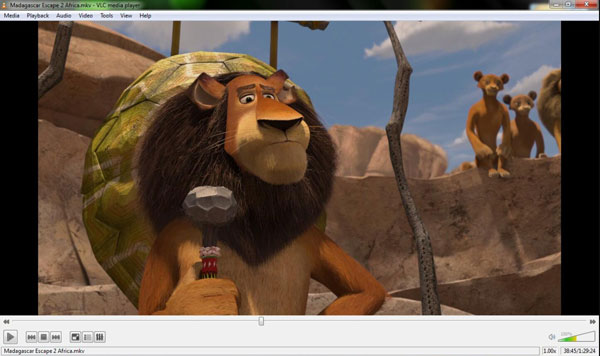 Pros

Operate easily with an intuitive interface.
Have different platform versions to download.
Cons

Cause quality loss.
Run into some glitches.
3. GOM Player
GOM Player is a free multimedia player to play DivX and XviD. Users don't have to install codecs separately because GOM Player supports many video formats. But the reason GOM Player gets recommended in free VixD and DivX player reviews is that it can play incomplete or damaged videos by skipping the damaged frames and play locked or partially downloaded files. That could help some people a lot.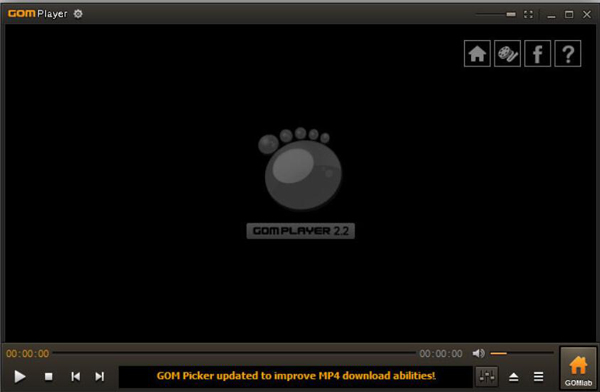 Pros

Play incomplete or damaged AVI files.
Provide high-quality and smooth playback.
Cons

Lack of design of its interface.
4. Crystal Player
Crystal Player is the most advanced XviD and DivX player for Windows. This fee DivX/XviD player features an original video kernel allowing high-quality playback from any kind of video source. It does not use a built-in Windows Media environment, so there are no limitations implied, as with most other players. But this feature also makes it only support a few video formats, so you may not watch too many video formats in this player.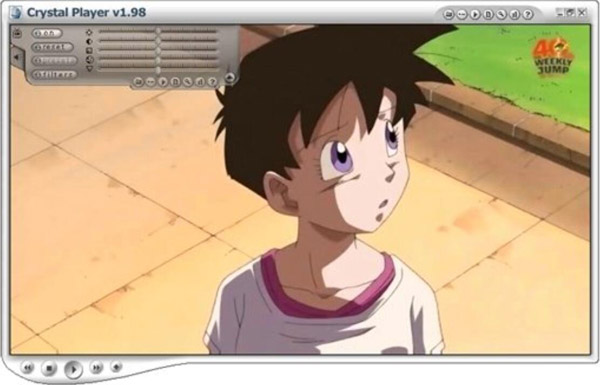 Pros

Change video filters and subtitles.
Postprocess video with multiple tasks.
Cons

Only support some common video and audio formats.
5. KMPlayer
KMPlayer is a versatile and free DivX/XviD player, which can cover various different types of contained formats. It enables you to play the video with the original quality without any separate Codec, you are able to play any media files because KMP has its own internal Codec to convert video format.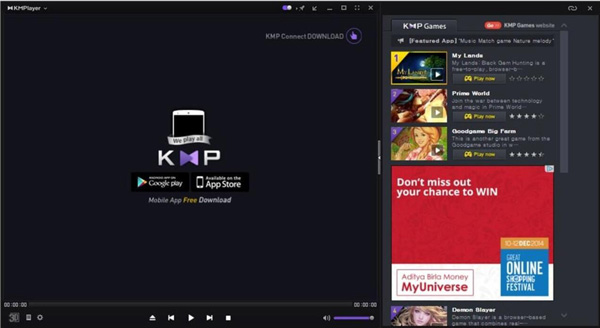 Pros

Have its own internal codec.
Install it with light storage.
Cons

Lack of a professional web representative.
Part 2: Top 5 Free DivX/XviD Video Player for Android/iOS
Most people are concerned about DivX and XviD video players for Android because thery want to easily watch DVD movies anywhere. Take a breath and see the review of 5 free DivX and XviD video players for Android to choose one app that suits you.
1. VLC for Android
VLC Media Player has been mentioned above, and the video player app available on the Android platform supports almost every Android version. Using the app, you can play video formats without installing any other special codec packages including the DivX/XviD codec. The app comes with inbuilt support for DivX and XviD video codecs, so you can directly open and play the videos.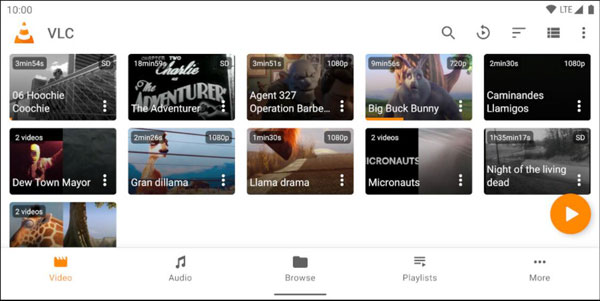 Pros

Have options to change the playback parameters, audio compression formats, codecs, etc.
Download the subtitles from the app itself.
Cons

Lack of design of the interface.
2. Video Player All Format by InShot
Video Player All Format by InShot is not only a video editing and photo manipulation app but also a free DivX and XviD video player for Android. The Ad-Support app offers a wide range of support for video formats, including DivX and XviD video codecs, which are more advanced than any other Android app. You can play any 4K Ultra HD video in any format using the app, with hardware GPU acceleration for better performance. The controls in the app are easily accessible. Furthermore, the app allows you to stream videos to Chromecast. It comes with the XviD video codec player for Android.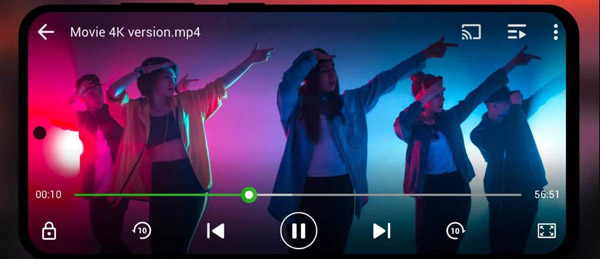 Pros

Play 4K Ultra HD video on phone.
Perform well with hardware GPU acceleration.
Cons

Have many Ads when using it.
3. MoboPlayer
MoboPlayer is a free DivX and XviD video player for Android which could easily encode and decode all the video formats along with DivX/XviD. Moreover, you can also stream videos for free, all you need is the feed URL of the stream in MoboPlayer. Although there are a little bit Ads existing, they are not too annoying.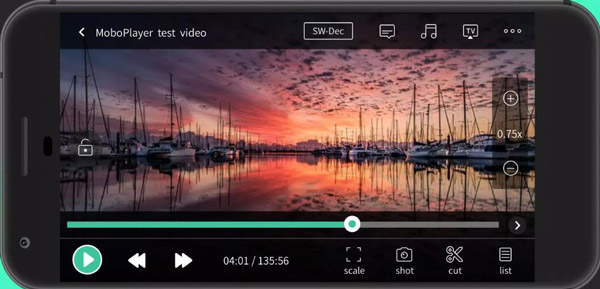 Pros

Encode and decode all the video formats.
Watch stream videos for free.
Cons

Have light Ads on this app.
4. KMPlayer For Android
Like VLC, KMPlayer also has an Android version. You can watch videos in any format, and play DivX/XviD video codecs on Android, it supports all the formats. Also, it allows you to encode your video at the highest quality. But there is one and the only drawback, it contains Ads, and they really mess up things while you are watching videos.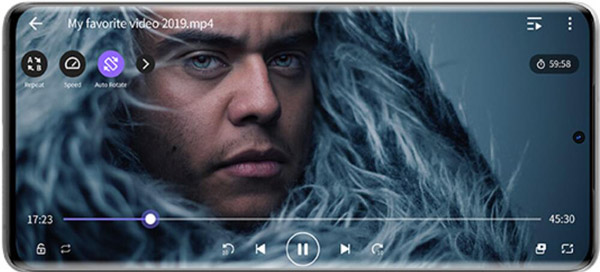 Pros

Encode video at the highest quality.
Have a picture-in-picture feature.
Cons

Pop up Ads even when watching videos.
5. MX Player
MX Player is a popular free DivX and XviD video codec player. You can platform formats like AVI, DIVX, FLV, MKV, MOV, MP4, MPEG, WEBM, WMV, XVID, and others. And it has a good feature that could download the codec automatically, for example, if the XviD codec for MX Player is not installed, it will automatically download the codec.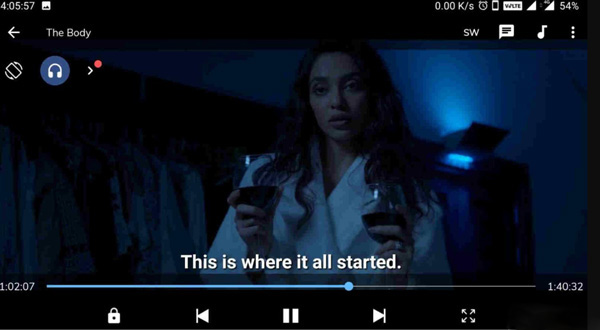 Pros

Download codec automatically.
Cons

Get frozen often when opening the app.
Have scam ads when opening the app.
Part 3: FAQs about Free DivX/XviD Video Player
What are XviD and DivX video codecs?

DivX is a brand of video codec productions that can compress long video files into small sizes while still maintaining relatively high quality. XviD is a video codec library following the MPEG-4 video coding standard.

What is the difference between DivX and XviD?

DivX is a proprietary codec that is protected while XviD is not protected by any policy. So, you can modify the source code of XviD only. XviD videos have sharp details while DivX video has blocky and fuzzy artifacts.

How to download a video codec package to play DivX/XviD videos?

If you do not want to download another media player to play DivX or XviD videos, you can simply get the latest video codec package for DivX and XviD. Of course, you can download K-Lite and others to playback the videos.
Conclusion
After reading this review of free DivX/XviD video players, you can see there are many choices for you. For PC and Mac, the ultimate player is 4Easysoft Blu-ray Player, which could provide you superior watching experience. As for Android, those apps which have no Ads are the best choices.
Related Articles