4Easysoft Blu-ray Player
Playback DVD/Blu-ray Discs, ISO files, and Ultra HD Video Files on Windows 11/10/8/7 with High Quality.
Best Windows Media Player Alternatives to Replace WMP on Windows/Mac
If you have already updated to Windows 11, you should find Windows Media Player no longer available. Is there any update for Windows Media Player on Windows 11? When you need to get a media player for Windows 11 as the WMP successor, here are the 8 frequently used Windows Media Player alternatives you should know to have the best audio-visual experience.
Part 1: What is the Windows Media Player Alternative for Windows 11
Windows Media Player has been included as a Windows component since Windows 3. It is still available on Windows 7/8/8.1. But the default media player was removed from Windows 10. Is there an update for Windows Media Player for Windows 11?
Yes! Microsoft has already released a new Media Player for Windows 11 to Windows Insiders in the Beta Channel. It plays a wide variety of media formats, integrates with OneDrive and Windows app, and even showcases your local music and video collections and compliments. Moreover, the media player also includes full support for browsing, managing, and watching your local video collection.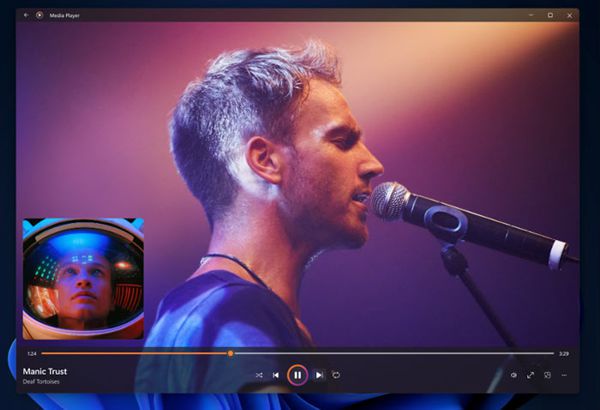 Similar to WMP for Windows 7, it has certain limitations. The major weakness is that it is limited to which portable device it can sync to which is a dealbreaker to multiple device owners. That's why there are more and more Windows Media Player alternatives craved by people.
Part 2: Top 8 Windows Media Player Alternatives
1. 4Easysoft Blu-ray Player
4Easysoft Blu-ray Player is the all-in-one Windows Media Player alternative for Windows and Mac. It not only supports most of the video and audio formats as WMP but also work with ISO, DVD, Blu-ray, and other files. Moreover, you can enjoy the lossless audio files with Dolby Digital Surround, DTS, and Hi-Res Audio support up to 5.1 channels.
It provides an intuitive user interface with easy control, such as the resume feature, in which you can always watch the movies with the previous frame. Just take advantage of the AI technology to enjoy the video with the optimal quality, especially when you have the 4K movies.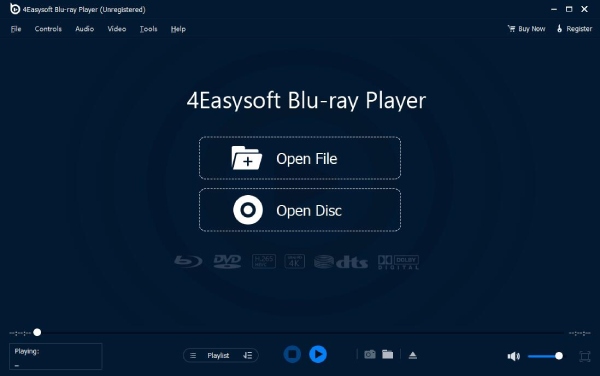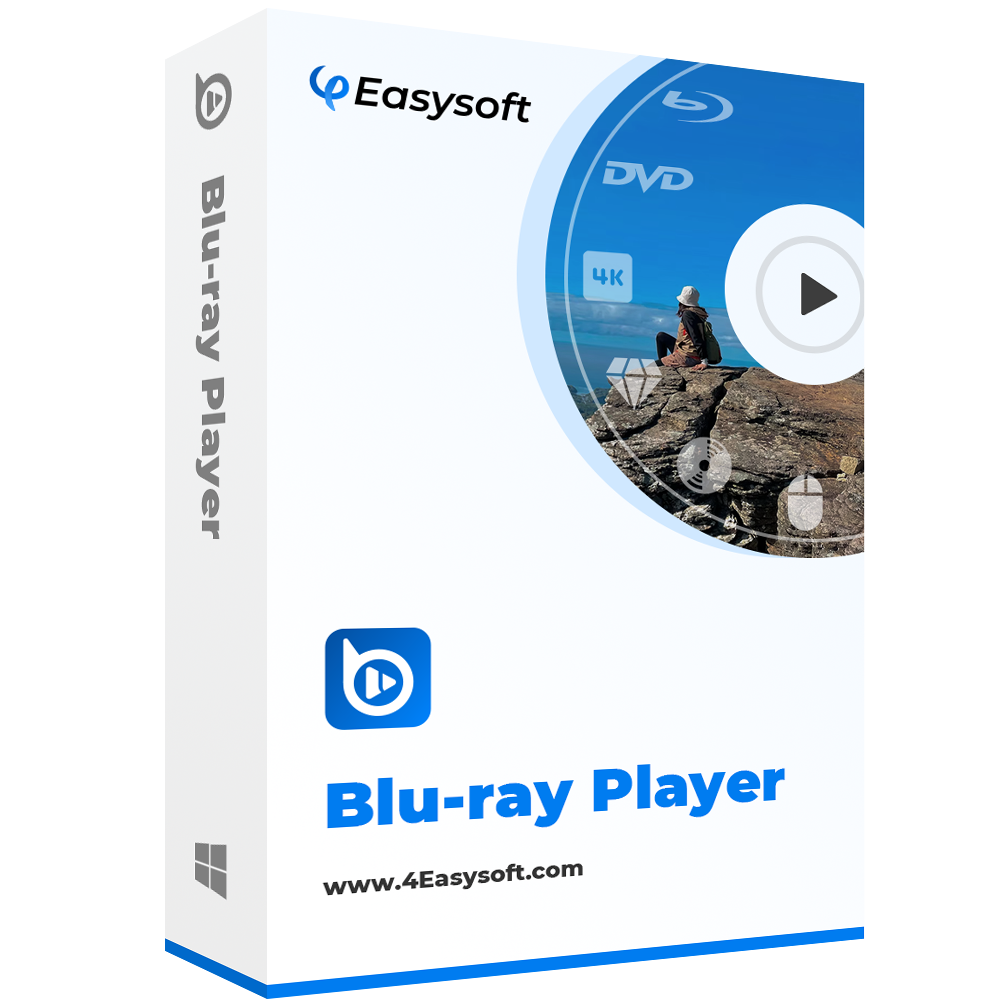 4Easysoft Blu-ray Player
Provide hardware acceleration to play 2D/3D Blu-ray discs and DVDs.
Enhance the quality of video and audio files with AI technologies.
Provide lossless Dolby Digital Surround, DTS, and Hi-Res Audio.
Create a movie playlist or a custom list of videos for further watching.
Never encounter the problem that video files could not be played.
2. VLC Media Player
If you're looking for a full-featured Windows Media Player alternative, VLC Media Player is a serious contender, which is available for Windows, Linux, Mac OS X, and other operating systems.
In addition to playing audio, video, and DVDs, VLC Media Player allows you to do advanced things that aren't possible with Windows Media Player. For example, you can extract audio from video, convert it between formats, and set up your computer as a streaming media server.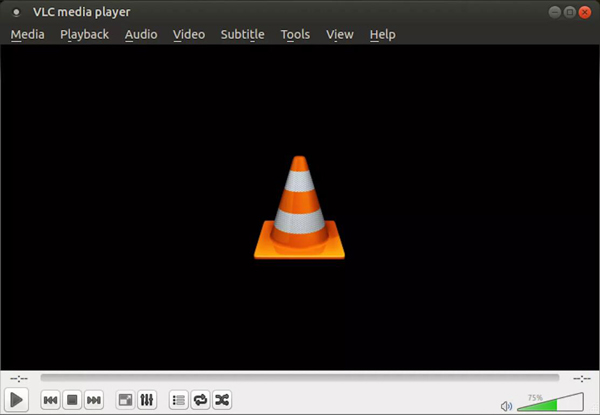 Features:
◆ Available to Windows, Mac, Android, and iOS systems.
◆ Communicate with great and responsive developers.
◆ Provide converting features to extract audio from video.
3. Foobar2000
To get the Windows Media Player alternative for audio files, Foobar2000 is regarded as one of the best audio players. Its audio format support is excellent, and it can convert between formats using optional plug-ins. The program doesn't need much memory compared to Windows Media Player, which can be a real RAM hog.
It comes with advanced music tagging, which uses the Freedb service to add metadata automatically. The program has a built-in CD ripper for transferring your originals to digital music files.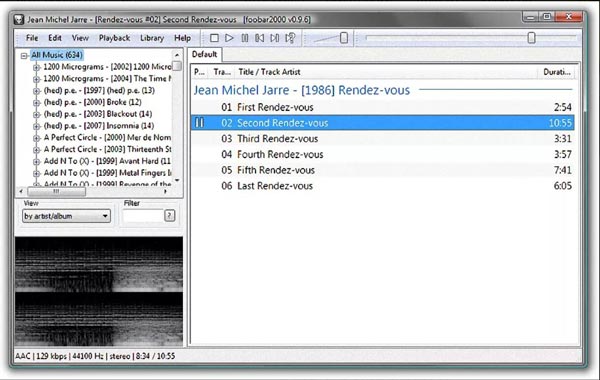 Features:
◆ Customize and add advanced functions with its plug-ins.
◆ Provide gapless playback, loop features, and other controls.
◆ Enhance playback experience with less RAM than WMP.
4. Kodi
Kodi is award-winning free and open-source home theater/media software as Windows Media Player alternatives. It is also an entertainment hub for digital media, which plays almost all popular audio files, videos, and Internet radio/TV shows. Moreover, it has superior visualization techniques that provide endless customization to change the video playing speed.
It has multiple third-party add-ons that allow users to access video channels, Movies, TV Shows, and much more for free or paid content with zero advertisements. This Windows Media Player alternative can be used on almost all operating systems including Windows, Linux/Unix, and Mac OS X.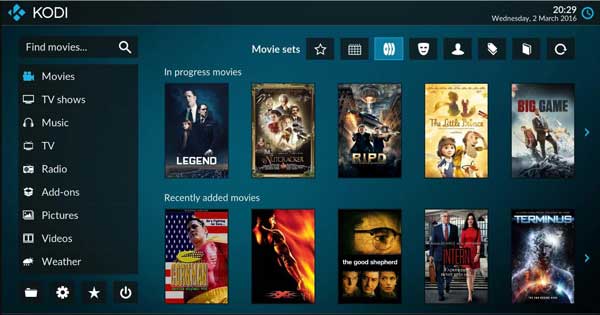 Features:
◆ Use Library Management to sort your videos by title, artist, album, etc.
◆ Keep track of your favorite TV shows and movies and continue to watch them next time.
◆ Add videos online from YouTube to your library.
5. MediaMonkey
MediaMonkey is a flexible free music manager that is a strong candidate for Windows Media Player. It not only enables you to playback the videos but also manages small or large media libraries with more than 100,000 files.
You can use MediaMonkey Free to automatically tag music files, add album art, rip CDs, burn media to disc, and convert audio files. There's also a handy set of podcast options that allow you to subscribe and update your favorites.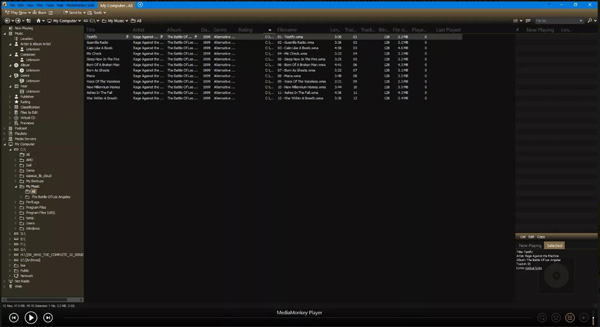 Features:
◆ Use MediaMonkey for playing media files via DLNA servers.
◆ Able to rip DVD to digital formats and create DVD from videos.
◆ Listen to podcasts, audio from YouTube, and more.
6. 5KPlayer
5KPlayer is a powerful media player as Windows Media Player 12 successor that can play both audio and video files. It also supports downloading online videos from YouTube, Facebook, Vimeo, etc., however, it does not support subtitles now.
It comes with a built-in video editor, which allows you to cut and join videos or merge several clips into one file. The program supports all popular formats of audio and video files. You can even set up your configurations for each format if necessary.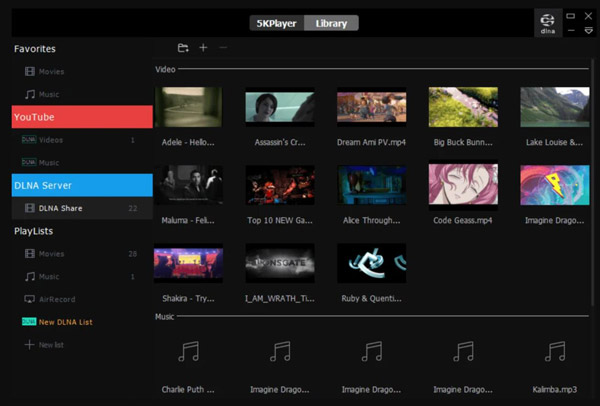 Features:
◆ Adjust your video bitrate or soundtrack.
◆ Change the theme of this software if you like.
◆ Add subtitles and annotations for better watching experience.
7. Plex Media Server
Plex Media Server is a free media server as one of the Windows Media Player alternatives that can index and stream your digital content in various ways. It offers more features like cloud sync, photo streaming, etc.
Plex also has apps for all major platforms including Android TV boxes, iPhone/iPad, Samsung Smart TVs & Blu-ray players, LG Smart TVs, and more. It takes care of your large media collections, automatically converts your media on the fly, and streams it to all of your devices.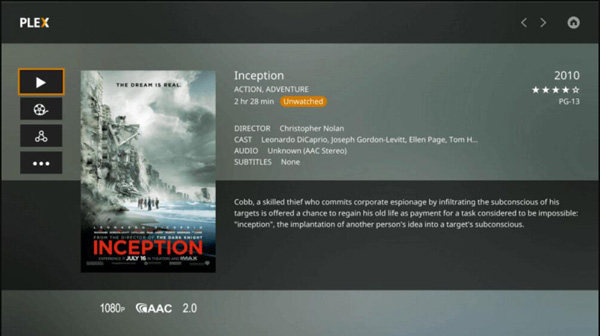 Features:
◆ Compatible with Raspberry Pi if you have no dedicated HTPC or PC running 24/365 in the background.
◆ Play videos from cloud services like Dropbox, Google Drive, or OneDrive.
8. PotPlayer
PotPlayer is another tool of Windows Media Player alternatives that supports all major video formats. It has a wide range of features, but it lacks the support for DVDs.
This tool provides many useful features including video color control (brightness, contrast, hue, and saturation), advanced subtitle options, multiple audio stream selections for AVI files, and built-in codecs to support various formats without downloading additional codecs on the Internet. The software can play all popular media formats, including AVI, MPG/MPEG, WMV, MKV, FLV, etc.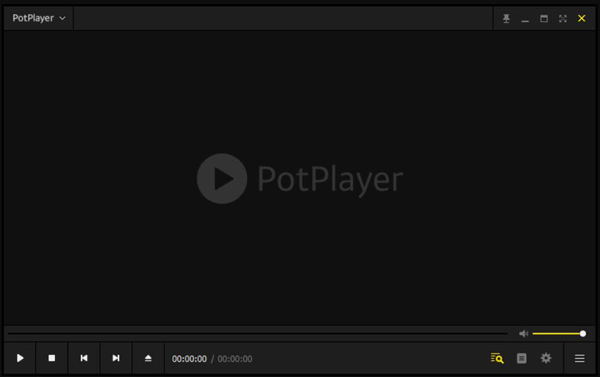 Features:
◆ Download subtitles online automatically.
◆ Edit subtitles manually to make them more accurate or fit your needs.
◆ Support DXVA (hardware acceleration), and network broadcasting.
Part 3: FAQs about Windows Media Player
Does Windows 10 home have Windows Media Player?

Windows Media Player comes included as an optional feature with these versions of Windows 10, but it needs to be enabled. To do so, you should press Windows + I keys to open Settings. Then click the Go to Apps button, next to click the Optional Features button, and click the Add a Feature button. And you will see Windows Media Player in this menu.

How to get Windows Media Player back?

If you accidentally uninstall Windows Media Player, you can click the Start button, to open Microsoft Store and search WMP, then you can install WMP on your Windows again. If you are a Mac user, you can directly download Windows Media Player for Mac on APP Store.

How to disable the network sharing service on Windows Media Player?

The network sharing service can sometimes cause the WMP to encounter a problem while playing the file. You can press the Windows and R keys to open the Run window. In the dialogue box, type services.msc and click the OK button. Then you can find WMP network sharing, and right-click the button to disable it.
Conclusion
As an experienced media player, Windows Media Player is always popular among people. But there is always something that it can do, like watching Blu-ray DVD, using 4Easysoft Blu-ray Player could have better audio-visual experience than using WMP. And this article gives you other Windows Media Player alternatives, you can choose the one that meets your need.
Related Articles