Best VLC Media Player Alternatives: Watch Your Movies on All Devices without Obstacles
As an all-around utility player, VLC Media Player is regarded as one of the best media players by most users. But when it comes to individuals, VLC Player may not be the best one for beginners. If you are looking for VLC Media Player alternatives that can offer you a great playing experience, you have come to the right place. Here in this article, you will see the 8 best VLC alternatives, know their detailed feature, and the careful comparison between them and VLC. Keep reading to find out more.
Part 1: 8 Best VLC Media Player Alternatives for Mac/Windows
Do you want to know more viable VLC Media Player alternatives to choose from? Whether you want a player with excellent functionality like VLC or seek handy features and a user-friendly interface, you can all find a desirable one from the 8 best alternatives to VLC Media Player below.
4Easysoft Blu-ray Player ranks first among all 8 alternative players supporting over 600 media formats. This program can practically open any audio/video format you import, and no longer need to convert between uncommon files to common ones like WAV to MP4, just simply drag them in to play. Besides, with a clean user interface and nice compatibility with Mac and Windows, this powerful Blu-ray Player will not fail to impress.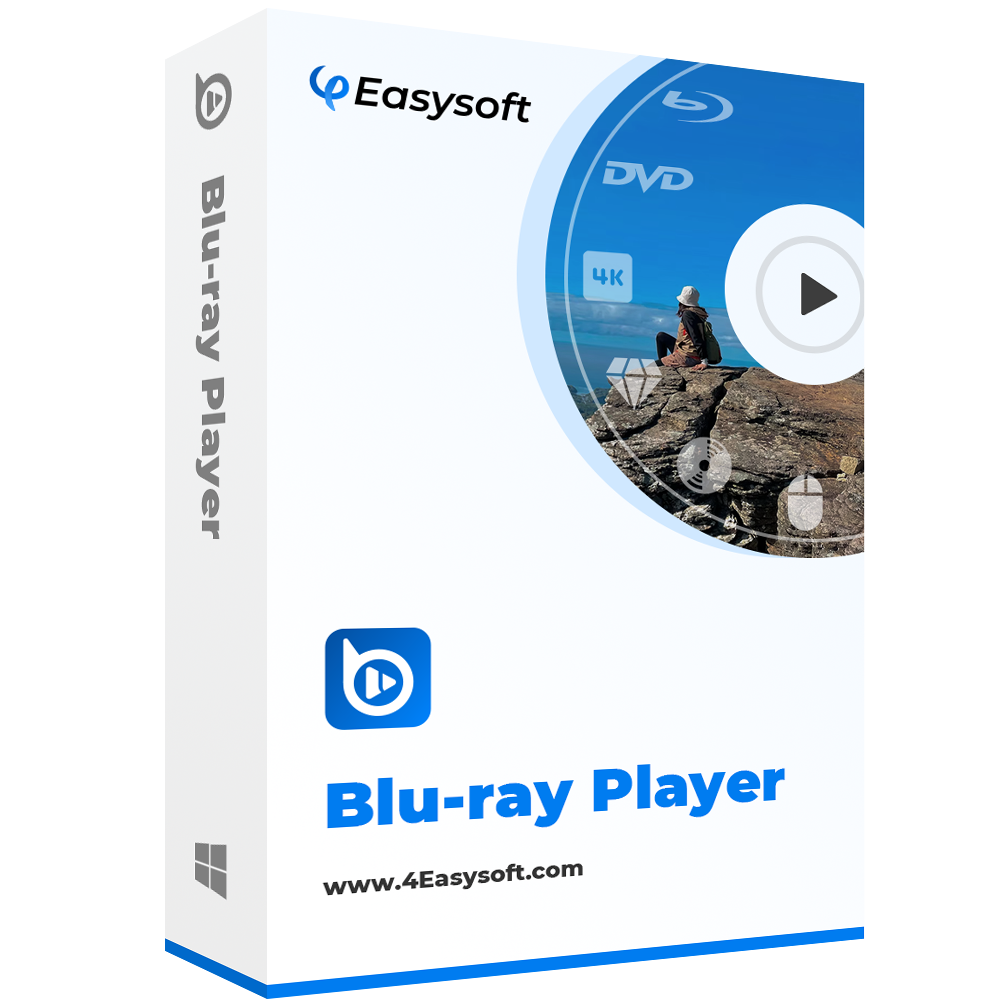 4Easysoft Blu-ray Player
Organize your video/audio track in a decent way, and offer lossless video and audio quality while playing.
Enable hardware acceleration to speed up opening files and play videos without buffers and lags.
Create a personal playlist to enjoy several playback modes and save the last watching process.
Play all video files in any format, including MP4, MOV, MKV, AVI, etc. smoothly with AI technology.
How to Use the Best VLC Media Player Alternative
Step 1Free download and install the Player on your computer. Then run the player and you will see two buttons: Open File and Open Disc. You can play 4K movies, HD/SD video in MP4, etc.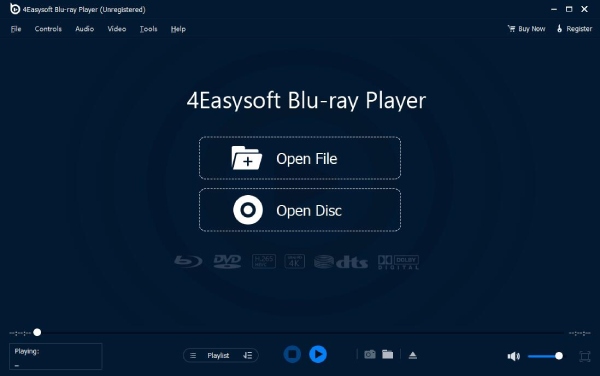 Step 2Click the Open File button to play a video/movie stored on your computer. In the pop-up window, find the one you want to play and click on it. Then, you can click the Open button to confirm your choice and watch videos through this VLC Media Player alternative.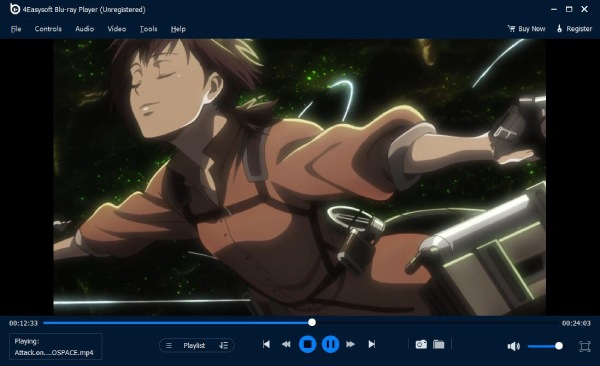 Step 3Your video/movie will start playing afterward. You can control the video playback speed, go forward or backward, take a snapshot, and adjust the volume through the Video Control Panel under the video playing interface.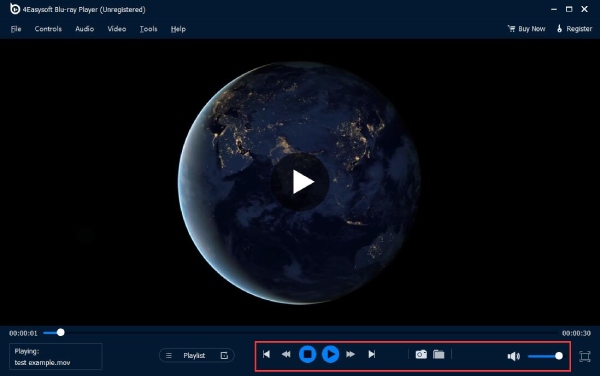 Top 2: PotPlayer
PotPlayer is a lightweight player that offers configurable options and is accessible on Windows only. This alternative to VLC is also one of the greatest players on the market and you can find nice flexibility and functionality in this player. You may also find it starts up fast and perform better than VLC.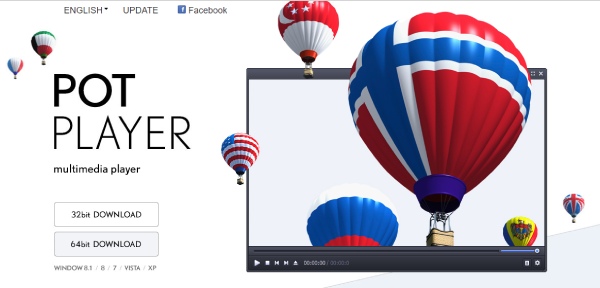 Main Features:
◆ Read many subtitles formats
◆ Support 3D and 360-degree videos
◆ Control your video playback in a precise way
◆ Provide various skin options for you to decorate
Top 3: 5KPlayer
5KPlayer is a free VLC alternative that features versatile media file playback, fast video downloads, AirPlay streaming, and so on. This powerful player also offers an intuitive user interface and plays your high-resolution videos without trouble such as SD, HD, 1080p, and 4K videos. Besides watching movies or videos, you can also open your DVD files and listen to radio programs.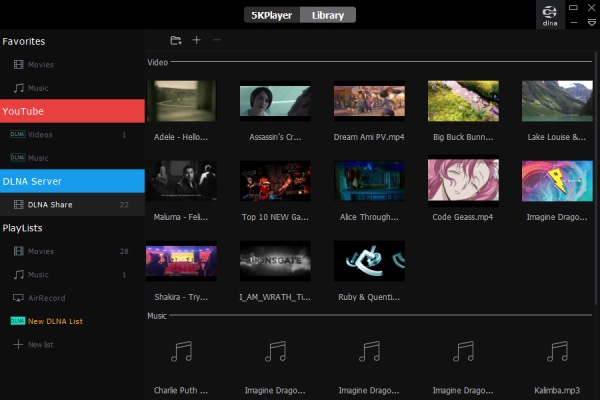 Main Features:
◆ Mirror screen of iOS devices to Mac or PC.
◆ Extract audio tracks from videos to AAC/MP3 files.
◆ Download online videos from YouTube, Daily Motion, etc.
◆ Enable customization like editing subtitles and visual settings
Top 4: Plex Media Player
Plex starts as a free streaming website but later develops Plex Media Player - a free software across platforms including phones, computers, and TVs. You can share the videos or movies you watch through this Plex player and stream free movies without struggle. With over 250 channels of Live TV available all the time, this VLC alternative can be your reliable player for all systems.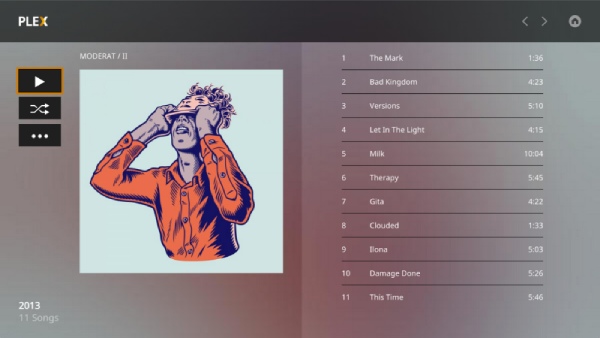 Main Features:
◆ Provide a live DVR and TV
◆ Render complex anime subtitles
◆ Handle almost any media you throw at it
◆ Support all high-end Home Theater features
Top 5: MPV
MPV is a free, open-source video player that is available on both Windows and Mac. This player is even regarded as the best alternative to VLC Player by some Linux users. Besides, MPV is based on MPlayer and mplayer2 but with improved streamlined CLI options. This player allows you to use it as a movie library and facilitates easy integration into other applications.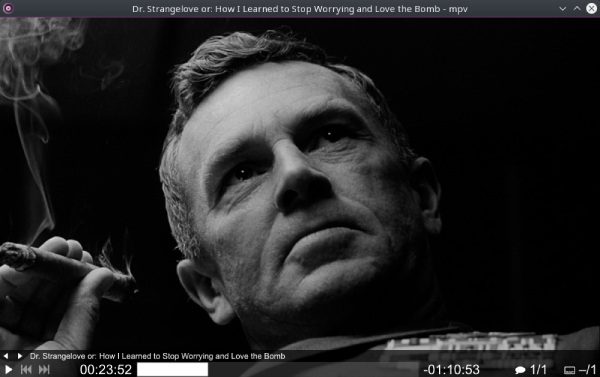 Main Features:
◆ Download YouTube playlist
◆ Play all videos with great stability
◆ Provide no real GUI but a small controller
◆ Change playback speed without audio dropouts
Top 6: MPC-HC
MPC-HC is a mature media player on Windows that provides all functionality that most people need and contains the latest LAV filters. The large selection of extensions and plugins brings this player good fame as a high-quality alternative to VLC. Additionally, compared to VLC Media Player, you will obtain a more stable watching experience when skipping on the progress bar in the MPC-HC.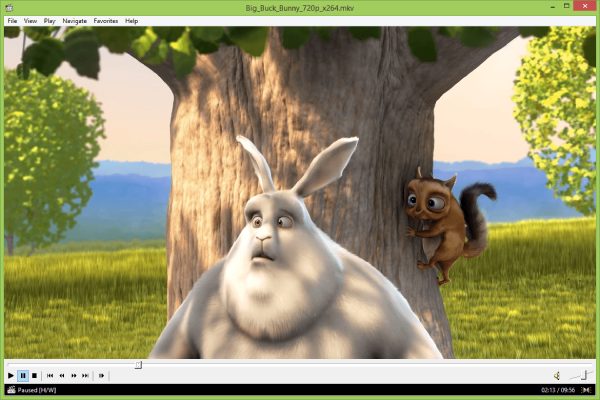 Main Features:
◆ Preview videos on seek bar
◆ Perform well even on old computers
◆ Support new codecs such as AOMedia AV1
◆ Capture DVB's signal sources to watch TV programs
Top 7: SMPlayer
SMPlayer is another free media player with built-in codecs and support for YouTube. Apart from playing all audio and video formats, this alternative also supports Chromecast and enables you to stream TV content on your computer.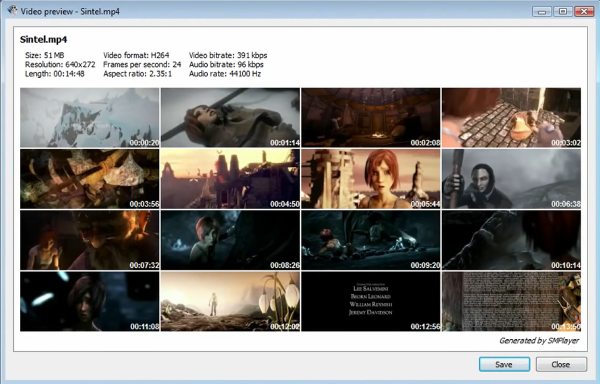 Main Features:
◆ Create thumbnails in seconds
◆ Browse, search, and play YouTube videos.
◆ Remember the settings of all files you play.
◆ Find and download subtitles from Opensubtitles
Top 8: GOM Player
GOM Player is another open-source media player that supports playing all media files, and even if it encounters some unknown media format, it will crack down the right codec to help you open. Meanwhile, using this excellent player enables you to access the largest subtitle database in the world, which means once you start playing a foreign movie, GOM Player will automatically search for a suitable subtitle and apply it for you.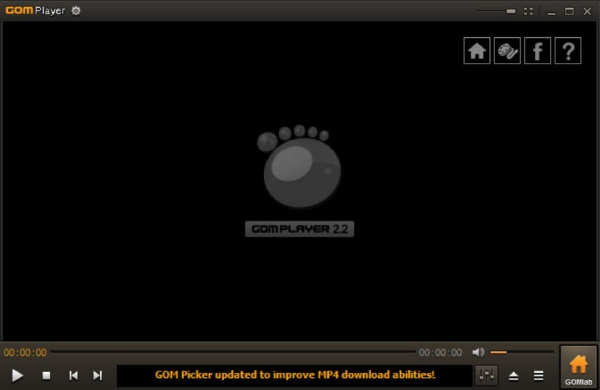 Main Features:
◆ Play ultra-high-definition videos with ease.
◆ Import an entire video playlist without hassle.
◆ Control your video remotely through the phone.
◆ Support various VR and 360-degree video formats
Part 2: Comparison between VLC Player and Best Alternatives
GOM PlayerWindowsYesYesnon-protected onlyYes
| | | | | | |
| --- | --- | --- | --- | --- | --- |
| | OS | Auto-resume | Subtitle | Blu-ray Disc | 360-degree video playback |
| VLC Media Player | Windows, Mac | Yes | Yes | non-protected only | Yes |
| 4Easysoft Blu-ray Player | Windows, Mac | Yes | Yes | Yes | Yes |
| Pot Player | Windows | Yes | Yes | Yes | Yes |
| 5KPlayer | Windows, Mac | Yes | Yes | Yes | Yes |
| Plex Media Player | Windows, Mac | Yes | Yes | No | No |
| MPV | Windows, Mac | Yes | Yes | No | Yes |
| MPC-HC | Windows | Yes | Yes | non-protected only | No |
| SMPlayer | Windows, Mac | Yes | Yes | Yes | Yes |
Through this chart, you can see that although VLC Player is a powerful player on PC, there are still some shortcomings on it. And among the 8 VLC Media Player alternatives, the 4Easysoft Blu-ray Player stands out the most since it is equipped with many advanced features and undoubtedly ranks first.
Part 3: FAQs about VLC Media Player
How to add subtitles in VLC Media Player?

First, you need to open a video in VLC. Then, click Subtitles above the display interface and you need to click Add Subtitle File. Next, you can select a subtitle file from your computer and click Open to apply.

Can I download VLC Player on Linux?

Yes, you can. VLC DVD Player is available for various operating systems, including Linux. And other mobile platforms, such as Android, iOS, and iPadOS are also supported by this player.

How can I play ISO files via VLC Player?

Simply click Media above after launching the player on your computer. Then, you can click Open Folder to choose an ISO file to play. After you confirm your choice, it will start playing automatically. Besides, if you have a DVD driver, you can also watch content of your DVD discs.
Conclusion
To wrap up, you have seen the 8 best VLC Media Player alternatives in this article as well as their main features. Now, you have more choices for playing your video or movies other than the VLC only. If you want a stable player with many advanced useful features just like VLC but without a complex user interface, the 4Easysoft Blu-ray Player is strongly recommended.
Related Articles