7 Best Slow-Motion Video Players with High Quality of 2023
Slo-mo effects added to a video are one of the best ways to attract people's attention or use it to bring an element of curiosity to a specific scene. In this case, many developers create slow-motion video players to support these videos or create one. If you try searching for a Slo-mo Video Player on the market and get overwhelmed by how many of them, we feature 7 of the top Slow Motion Video Player for you in this post! Explore them now!
Part 1: Top 6 Slow Motion Video Players on Windows/Mac
1. VLC Media Player
2. Windows Media Player
3. Elmedia Player
4. Quintic Player
5. KM Player
6. Slow Motion Video
1. First on our list of a video player with slow motion is the VLC Media Player (Windows/Mac). This free open-source and cross-platform media player is indeed one of the best options you should consider. Why? That is because VLC is made to support slo-mo videos and apply slo-mo effects to your videos without considering their file formats. Additionally, this media player comprises easy-to-understand and powerful features and a user-friendly interface, providing you with fast slo-mo playback processes and creations. However, if you are a beginner, you might find this player's settings confusing. Moreover, you might also experience software crashes while using the tool. But overall, this slow-motion video player deserves to be on your list.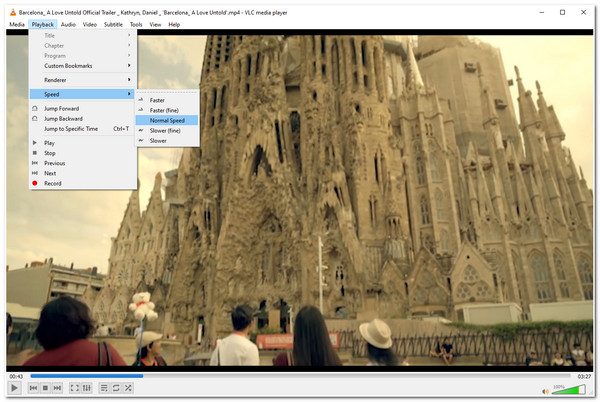 2. Another slow-motion video player you must try is the Windows Media Player (Windows). Windows Media Player is a built-in player for Windows computers. This player can also play those high-quality slo-mo videos and adjust its playback speed. This tool is fantastic because it lets you save the modification setups you've made to the playback speed of a specific video for future use. Despite having these capabilities, unlike VLC, Windows Media Player is developed to support a limited number of formats. Using it to play other media files will require installing extra codecs to support them.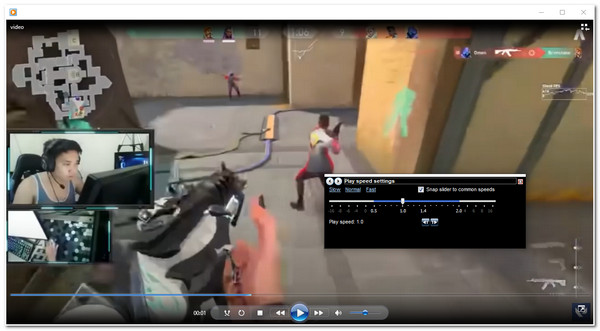 3. Next on the line of a video player with slow motion is the Elmedia Player (Mac). Unlike Windows Media Player, this 'Universal Media Player' somehow supports various slo-mo video files with different formats, such as MKV, MP4, FLV, MOV, and DAT. Moreover, it is infused with advanced playback controls and slow-motion effects and is composed to be easy to understand and use by its users. In addition to that, this tool also offers a user manual which is very helpful in addressing possible user confusion while using the player. But even though it is called a 'Universal Media Player,' this tool only supports the Mac platform.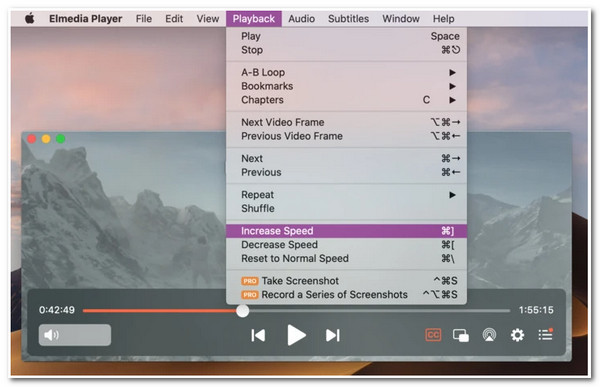 4. You should also try to use Quintic Player (Windows/Mac)as your slow-motion video player. This player is for you if you want to have or create a video for coaching instructions for specific sports. This tool supports the ability to play various videos with slo-mo effects intended for improving a sport's performance. Moreover, it allows users to see the details of a video through its built-in zooming features, which are necessary for analyzing sports gameplay. However, this player is only made to support limited formats and features. But then, it is still the best option to pick for.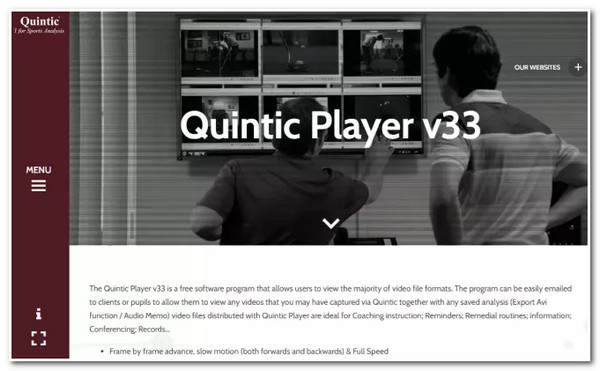 5. Next is the KMPlayer (Windows/Mac). This video player with slow motion is built to modify the speed of a recorded video and those videos on the internet. You can modify the video's speed without downloading them by using its URL. Moreover, it is also equipped with features such as video position modifications, subtitle customization, organizable playlist, etc. Despite those great points, you might be annoyed by various banners appearing on its interface.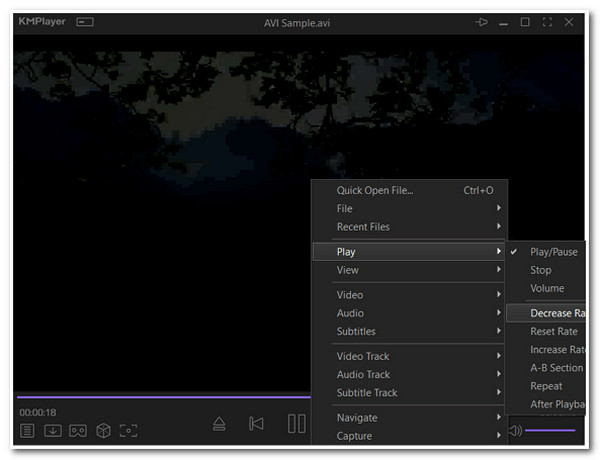 6. Otherwise, if you only want a simple slow-motion video player that offers primary slow-motion effects, you can use Slow Motion Video (Windows). This player has basic playback controls that let you slo-mo videos easily. You can also save the customized playback speed for future use. Behind its simplicity, this player supports many formats, including those high-quality ones. However, even though you have set your preferred slow on your video, it became slower after saving it.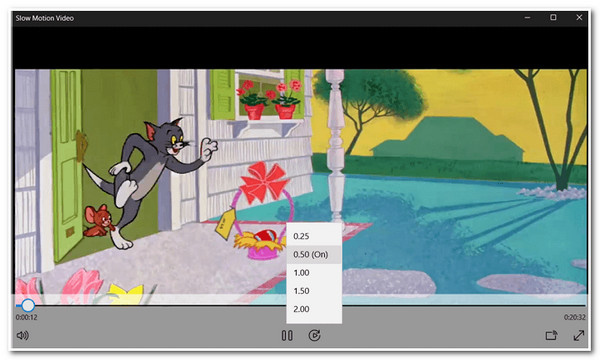 Part 2: How to Watch Slo-mo Videos on Any Video Player without Slow Motion
Now those are the top 6 slow-motion video players lineup you can use on Windows or Mac computers. If you wish to slow down a video or bring total changes to its playback speed, then 4Easysoft Total Video Converter. Aside from its advanced conversion features, this tool is equipped with a Toolbox full of powerful features, including the Video Speed Controller feature. This feature supports various speed rates for both fast and slow, from 8X up to 0.125X. Moreover, you can also enhance the quality to eliminate the effect of low frame rate. Discover it now!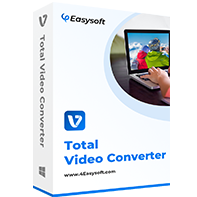 4Easysoft Total Video Converter
Support Output Tweaking options that enable you to modify your output's quality, resolution, frame rate, and more.
Offer lots of speed rates for fast and slow playback, including 0.25x, 0.5x, 0.75x, and more.
Equipped with a preview feature that lets you monitor the changes you've made to your video.
Infused with other video-enhancing features you can use to bring total changes to your video.
How to use 4Easysoft Total Video Converter to Slow Down a Video Permanently:
Step 1Download and install the 4Easysoft Total Video Converter tool on your Windows or Mac computer. Then, launch it, click the Toolbox tab, and select the Video Speed Controller.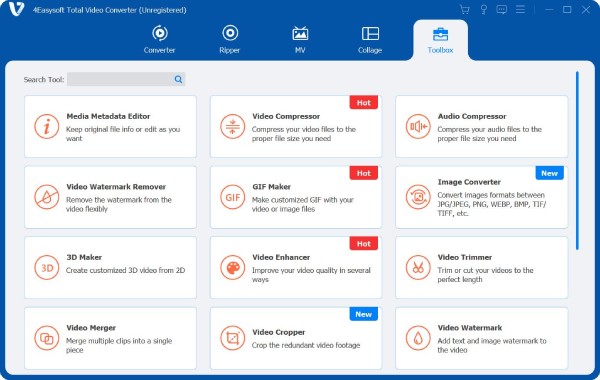 Step 2Next, tick the Add button with the Plus icon to import the video you wish to slow down the speed. Afterward, select your preferred slow speed rate between 0.75X to 0.125X beneath the Preview section.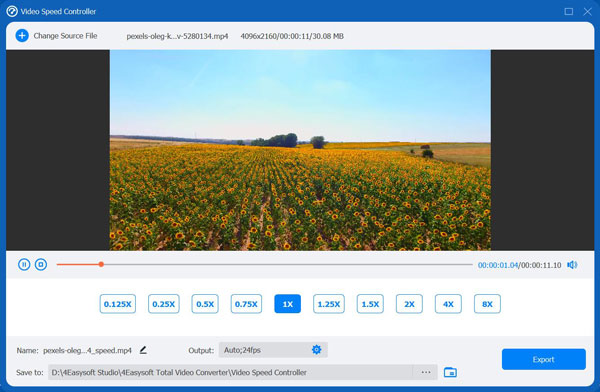 Step 3Once done choosing, you can enhance the quality of your output by clicking the Output Settings with the Gear icon. On the Output Settings window, select your preferred format, resolution, frame rate, quality, etc. If you are done, tick the OK button.
Step 4Lastly, if you are satisfied with the setups, you can now save your work by ticking the Export button at the lower-right corner of the tool's interface. You can simply change the video speed without slow-motion video players.
Part 3: FAQs about The Best Slow Motion Video Player
How to utilize VLC Media Player to slow down a video?

To use VLC Media Player, you just need to open the video you wish to modify the speed and select the Playback tab. After that, click the Speed button and select between the two Slower options that suit your needs. Once done, the selected option will then take effect on your video.

How to slow a video using Windows Media Player?

To slow down a video using Windows Media Player, you just need to open the video on Windows Media Player and right-click on your mouse. Then, tick the Enhancements and select the Playback speed settings. Next, move the slider to the left to slow the video according to your desire.

Does slowing down a video affect its quality?

Slowing down a video will lead to lower frame rates which details become more visible with minimal skips or motion jerks. Thus, you can change the frame rate settings to keep the original high quality.
Conclusion
Videos with Slo-mo effects are indeed entertaining to watch. But having too many Slow Motion Video Player available on the market, it is challenging to pick the best one. Fortunately, with the help of this page, you can now pick one as it features 6 of the best video speed modifiers and players. If you wis to slow down a video file, you can use the 4Easysoft Total Video Converter. This tool is not only made to customize the speed of a video but also to enhance its quality simultaneously. This tool is indeed an excellent video player with slow motion feature. Feel free to download this tool and utilize its advanced features!
Related Articles