Top 7 Perfect QuickTime-like Programs for Windows
QuickTime is one excellent media player introduced by Apple in 1991. Many Windows users want a QuickTime for Windows alternative. This software can create, produce, and handle videos, images, and audio files. Fortunately, Apple developed QuickTime for Windows but discontinued its support in 2016. So, if you want to know how to get QuickTime on your PC, you're in the right place. Plus, this post will walk you through the best QuickTime-like program for Windows.
Part 1: The Detailed Way to Download and Install QuickTime for Windows
Although Apple stopped supporting QuickTime 7 for Windows, you can still get it on your computer. Before proceeding to the steps below, ensure your PC is connected to the Internet.
Step 1Download QuickTime on your web browser by opening the official link for QuickTime on the Apple site.
Step 2Once on the page, find your way to Download QuickTime 7.7.9 for Windows link, then click it among other options.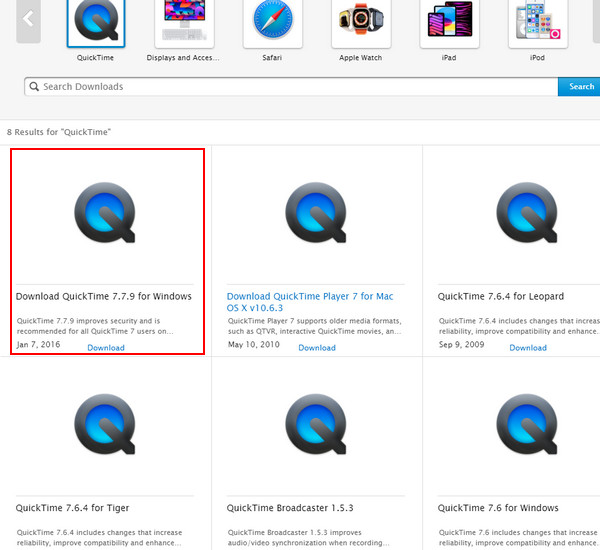 Step 3You will be navigated to the QuickTime download page. There, click on the Download button. Note that the installation file is about 40 MB.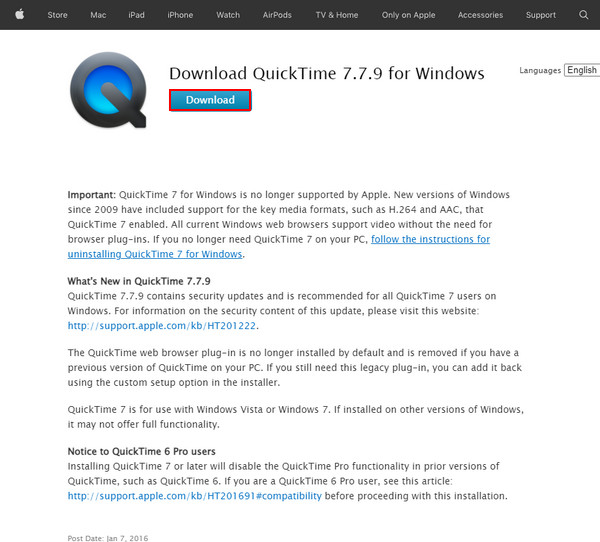 Step 4Double-click the installation file and click Next to proceed. On the Agreement window, click Yes to continue. Then, select Typical Installation. Once done, click on Finish.
Part 2: Top 7 Programs Like QuickTime for Windows 11/10/8/7
Apple stopped supporting QuickTime in 2016, so Windows users might be searching for a program that works efficiently as QuickTime. Here, there are 7 shared media players for you! By the end, you will find the ideal QuickTime alternative.
1. 4Easysoft Blu-ray Player
If you want a program like QuickTime for Windows, your first best choice will be the 4Easysoft Blu-ray Player. This program is an all-in-one solution that plays Blu-ray/DVD and can also play 4K/1080P videos and other high-quality media files. Furthermore, you can organize your tracks and playlist with your most-loved movies, series, album, and more. It also comes with a resume playback feature, letting you return precisely where you left off watching movies. Besides that, you will enjoy listening to audio tracks as it gives you a cinema-like audio experience.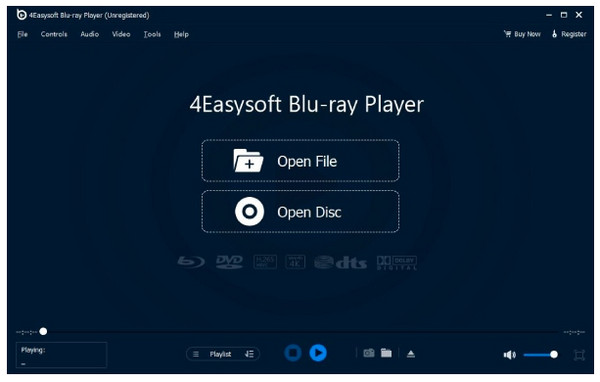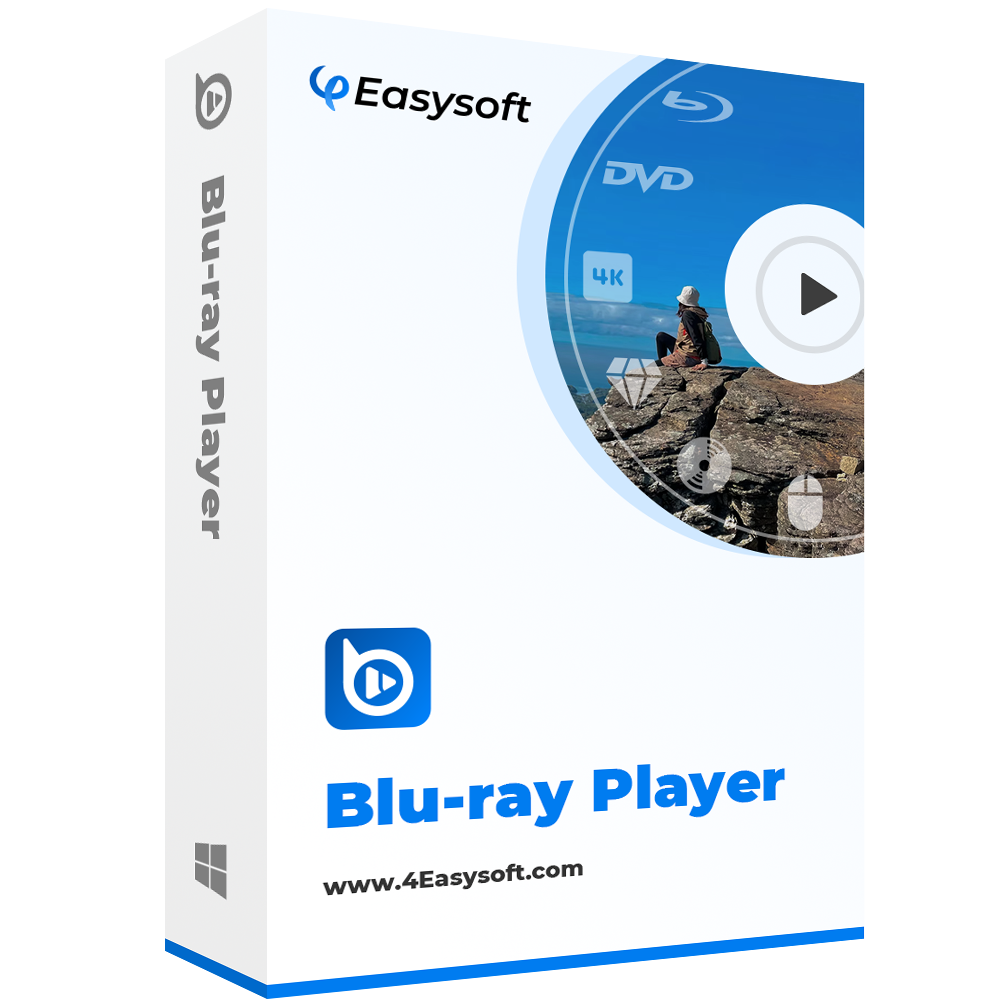 4Easysoft Blu-ray Player
Play Blu-ray, DVD, 4K movies, and other media files with the highest possible quality.
Adjust the audio, device, and channel to get a cinematic audio-visual experience.
Supports adding subtitles and audio tracks and quickly switching to full-screen mode.
Equipped with hotkeys, you can quickly move forward, backward, play, stop, and pause.
2. VLC Media Player
VLC Media Player is one famous media player that will always be included as one of the programs like QuickTime for Windows. It is an open-source and free program offering no ads and bugs on your computer. As a famous media player, it plays almost all video and audio files and DVDs. Additionally, it lets you do basic editing with its unique features like applying loop play, rotating video at any degree, cropping videos, trimming, adding text or logo, and more. You can also rely on this if you want to use it on your mobile device.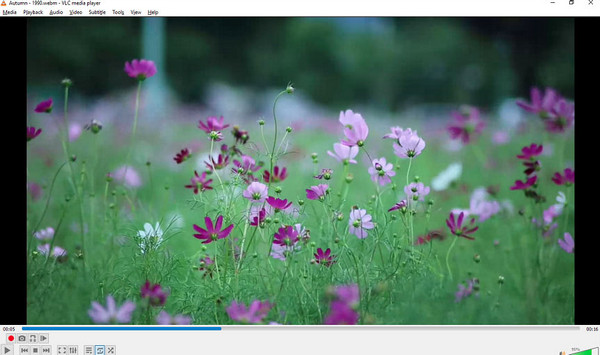 Features:
It supports playing any media file format with excellent quality.
Can create bookmarks for your favorite playlist.
Lets users record audio and convert files to any format.
3. RealPlayer
Another all-in-one media player that can be your choice as a player, like QuickTime for Windows, is RealPlayer. Like any other program, it offers free and pro versions. But, in the free version, you can still enjoy the experience with its features. It plays all video and audio files on your computer and mobile devices like iOS and Android. It also supports streaming HD videos to TV and playing media files on web browsers like Chrome, Firefox, Internet Explorer, and more.
Features:
Have a private feature to let you set who can access the video.
Support downloading online videos through social media platforms as an online version.
Organize, convert media files, and save them to your RealCloud account.
4. GOM Player
GOM Player, like RealPlayer, has its online version as well. Like other programs like QuickTime for Windows, it supports almost all video and audio formats. Furthermore, you can search and sync subtitles with movies being played automatically. It also supports 4K movies without lagging, unlike other media players. Moreover, it offers a fast video playback experience without encountering advertisements in its premium version.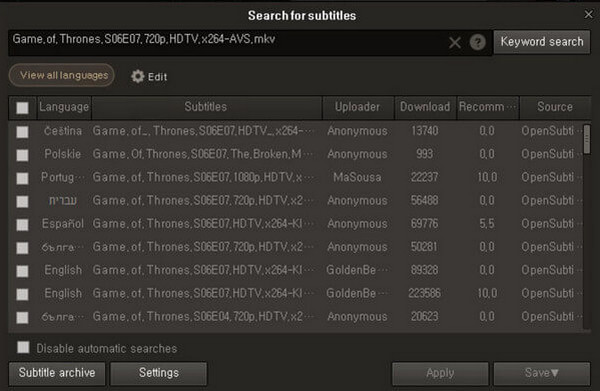 Features:
It supports video recording, controlling speed, and other great features.
Automatically sync subtitles for playing movies.
Gives users the fastest possible experience to playback videos.
5. Kodi
Kodi is another open-source media player that works on multiple operating systems and can be a program like QuickTime for Windows. It can stream media files on television and brings you wonderful watching experiences. Moreover, it supports playing and viewing most videos, music, podcasts, and other digital media files. It also supports importing and browsing your movie collections with great ease. Besides this, you can also play games with it for entertainment and use it as an add-on to run on Chrome.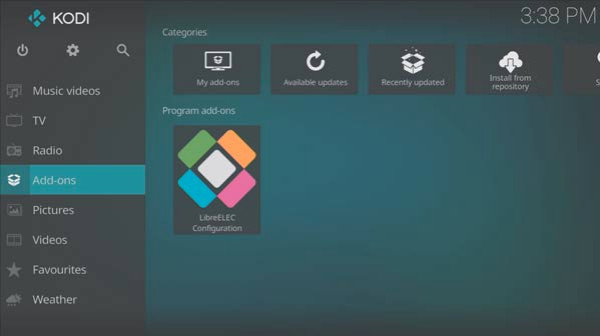 Features:
It has support for changing the appearance of the interface.
Allows you to watch and record live TV shows easily.
It lets you stream media files to a big screen with high quality.
6. PotPlayer
One of the best programs, like QuickTime for Windows, is the PotPlayer. It works well with every video format and provides internal codecs. Plus, it supports various devices like TV, HD TVs, and DVD. And the fan favorite is that it provides a variety of #D glasses, allowing you a unique 3D viewing experience. In addition, unlike other media players that won't work with broken files, this multimedia program can play broken ones. It also has webcam support and various output formats.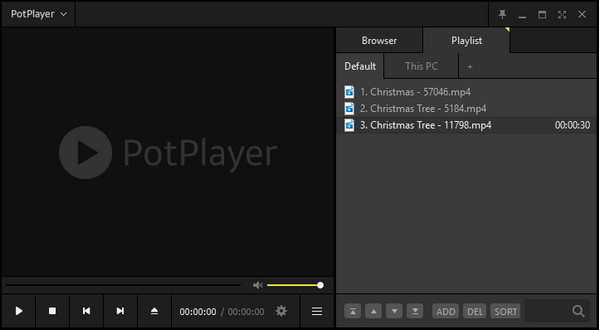 Features:
It enables you to bookmark your favorite scene from a movie.
It lets you change the playback speed and quickly go or return to an exact part.
Supports capturing audio and video and quickly takes screenshots.
7. SMPlayer
The last on the list of programs like QuickTime for Windows is the SMPlayer. This program is a good choice as it supports all media formats like MP4, AVI, MOV, etc. It is just like a free 4K video player for you. Furthermore, it lets you search and download subtitles which not all programs provide. Aside from that, it also works as your video equalizer, as it lets you adjust the brightness and contrast and other settings. And if you're tired of how the player looks, you can change it with the provided skins and themes.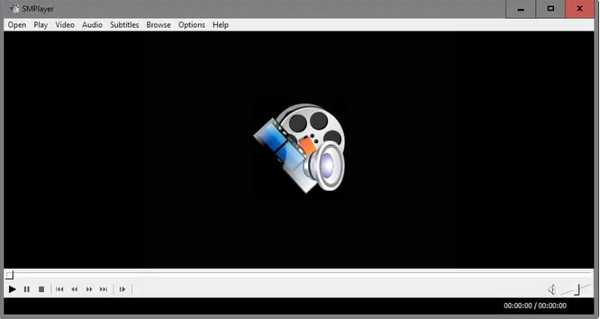 Features:
It will resume the video again at the same point where you start.
Offers a plug-in for Youtube to search online videos.
Change the playback speed, wherein you can play at 2X, 4X, slow motions, etc.
Part 3: FAQs about How to Use QuickTime for Windows
What media files does QuickTime support?

QuickTime is in MOV format naturally, but it also supports MP4 encoded with H.265, AVI Motion JPEG, and other audio formats like MP3, WAV, AIFF, etc.

Does QuickTime support editing?

Yes. If you're talking about a quick and basic edit, you can do it on QuickTime. You can trim, rearrange, rotate, split, and combine multiple clips. You can also choose to edit them one by one if you separate them from QuickTime for Windows.

Can VLC play QuickTime movies?

Yes. QuickTime movies are in the MOV format, and VLC can play them easily. There might be some trouble with older MOV files, so you can't open them on VLC. But you can use VLC to convert them into a much more compatible format.
Conclusion
That's all about the seven perfect programs like QuickTime for Windows. When having trouble searching for the best, consider using the media players in this post, such as VLC Media Player, RealPlayer, Kodi, etc. If none satisfies you, why not download the first mentioned on the list above? The 4Easysoft Blu-ray Player. It will give a home-cinematic experience when watching movies and provides great controls as an alternative to QuickTime.
Related Articles: