10 of the Top-Notch 4K Video Players with High Quality [Pros & Cons]
Have you been in a moment where you were playing a 4K UHD movie on your computer? And you encountered a sluggishly poor-quality movie instead of having a great watching experience? Well, it is really annoying to encounter that. But, to still enjoy watching 4K, you need a 4K UHD player, which is the most suitable platform to play them. If you don't know where to find them, continue reading this post, for it has the top 10 free 4K video players for you!
Part 1: Top 10 Best Free 4K UHD Video Players on Windows/Mac
1. 4Easysoft Blu-ray Player
The first on our list of the top 10 4K UHD player tools is the 4Easysoft Blu-ray Player. This tool can play Blu-ray Discs, ISO files, and Ultra HD videos. Moreover, it is integrated with AI technology that can boost the quality of your homemade videos with high-quality audio and sound. It also provides crystal-clear details and excellent lossless audio effects to add more spice to your video-watching experience. Furthermore, it can also play your excellent quality 4K movies smoothly. If you are searching for a tool that is beyond powerful that plays not only your 4K videos but also enhances them, then you must have this 4K UHD video player on your Windows or Mac computer.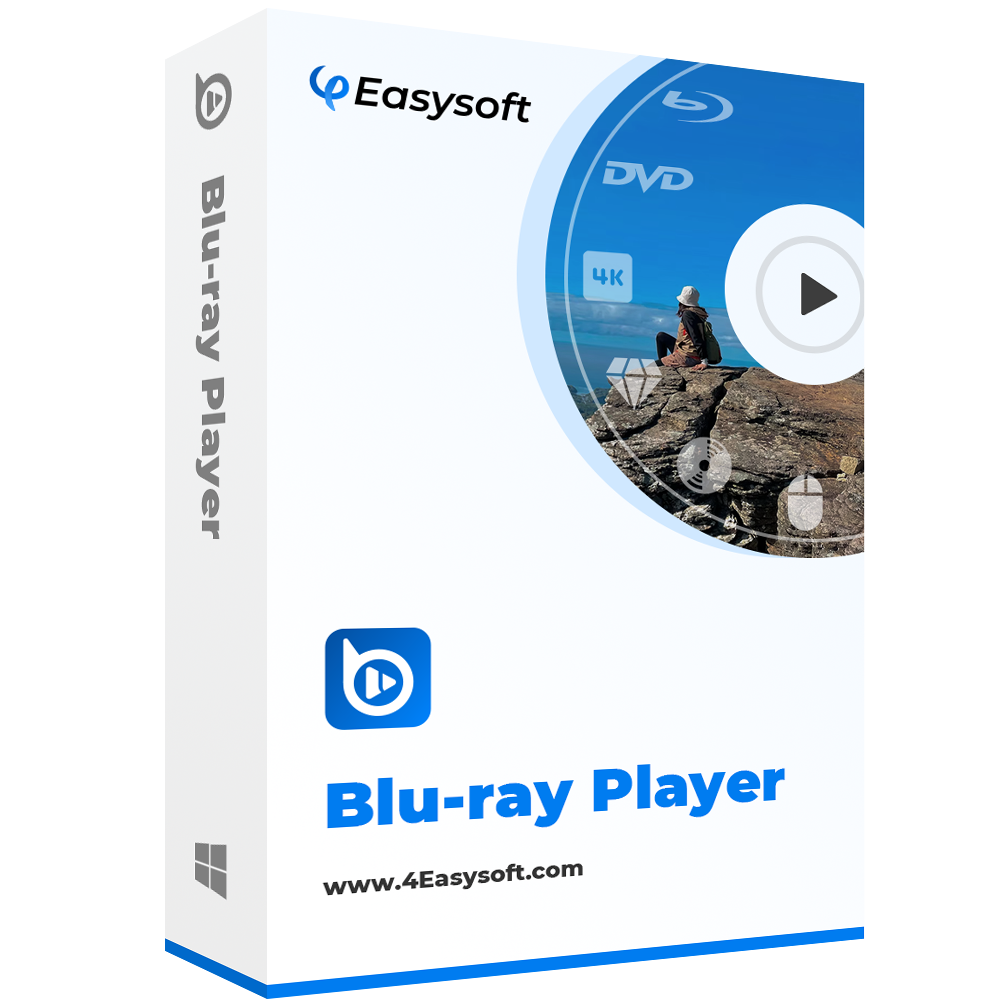 Features of 4Easysoft Blu-ray Player
Support AI technology and NVIDIA hardware acceleration that allows you to play videos in high quality.
Capable of playing any video and audio with codecs HEVC, AVC, and XAVC-S Hi-Definition.
Allow users to manage their soundtrack and movies or videos by creating playlists for instant playback.
Infused with excellent features such as Playback control, Snapshot, and Customizable Languages.
2. 5KPlayer
Another 4K video player on the list is the Windows and Mac-compatible 5KPlayer. This tool supports playing 4K videos and mainly focuses on supporting this quality, which acquires many people who need to play Blu-ray with 4K video quality. It can also play media formats such as FLAC, APE, MP3, AAC, MKV, MP4, MOV, MP3, etc. Moreover, it is integrated with NVIDIA CUDA, AMD, Intel, QSV, and DXVA 2.0 hardware acceleration intended to deal with data-intensive while minimizing CPU usage.
Pros

Free and safe to use.
Come with great features.
Infused with a YouTube downloader.
Cons

Not a beginner-friendly program.
Video playback glitches while using the fast forward and rewind buttons.
3. VLC Media Player
Next on the list of free 4K UHD video player tools is the VLC Media Player. Although this tool lacks features and sometimes glitches and feature failures occur while using it, it is still suitable for playing 4K videos. Additionally, what makes it an excellent tool is that it is compatible across multiple types of devices, whether Windows, Mac, Linux, Android, and iOS. Moreover, it supports almost file formats, both video, and audio. Furthermore, you can use this media player to play discs, webcam, IPTV streaming, and cast various media files n your TV.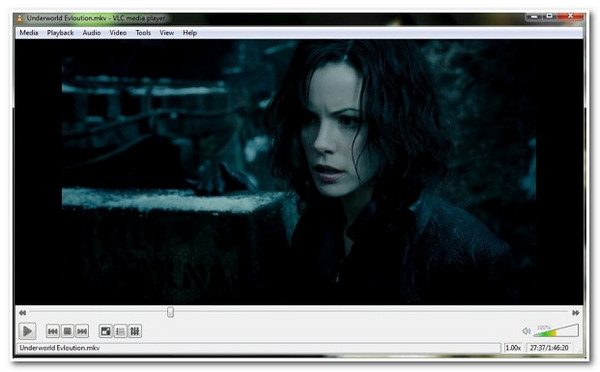 Pros

Easy to use and beginner friendly.
Offer hardware acceleration with smooth playback.
Have no spyware or ads that risks user privacy.
Cons

Lack essential features.
Linked with choppy, lagging, and "closed unexpectedly." error.
4. KMPlayer
You should don't want to miss the chance to use KMPlayer as your free 4K media player. Unlike other 4K media players available on the market, this tool can be downloaded on low-end PCs and will work perfectly fine. Additionally, just like VLC, it is applicable to download on Windows, Mac, Android, and iOS. Regarding supported video playback, KMPlayer can playback 4K, UHD, and 3D. Moreover, it supports several video formats, such as AVI, MPEG, MKV, 3GP, WMV, etc. Furthermore, it is infused with additional features such as a video and audio recorder, video speed changer, music equalizer, and color correction.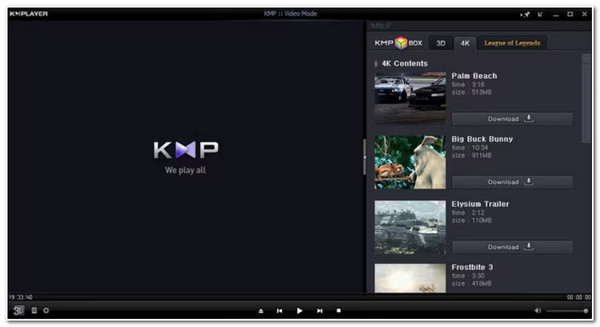 Pros

Come with built-in remote playback support.
Allow users to download extra or new codecs.
Totally free to download and use.
Cons

Only made available on Windows.
It contains annoying ads which can't be removed.
Install unwanted extra software.
Link with complication in playing various files.
5. PowerDVD
The PowerDVD is another note-worthy 4K video player on this list. Like the other 4K player on the market, this tool also supports playing 4K, Ultra HD, and DVD and is also made available on platforms such as Windows, Mac, Android, and iOS. This tool is fantastic because it has a feature where you can cast out media files into Roku, Chromecast, and Apple TV. Additionally, it enhances the quality of the videos to improve the user's home-watching experience. Lastly, it can play Blu-rays and videos in any format, whether in MP4, MKV, MOV, AVI, etc.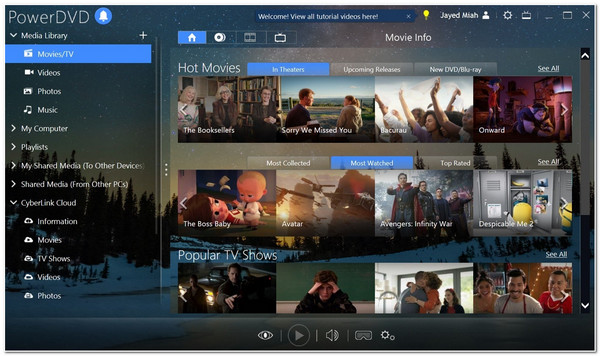 Pros

Easy-to-use tool.
Superior playback capabilities.
Cons

It doesn't support Mac computers.
Expensive tool to purchase.
6. PotPlayer
Next on the line is the PotPlayer, another free 4K Ultra HD video player on the market. This tool supports H/W acceleration technology that provides outstanding performance with minimum use of resources utilizing CUDA, DXVA, and QuickSync. It is not only made to play 4K videos, but it is also rich with excellent features. Features include customizing playback speed, adding subtitles, applying video and audio effects, etc.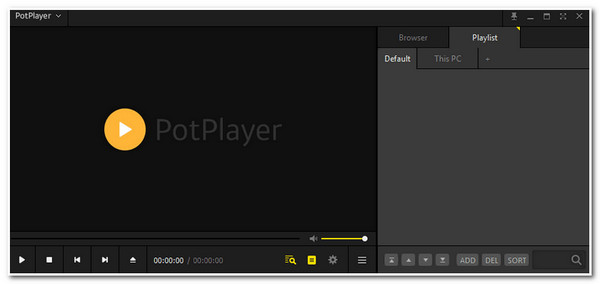 Pros

Easy to use player.
Play video smoothly and seamlessly.
Offer an excellent 3D viewing experience.
Cons

Only made available for Windows.
Suddenly stop after a continuous row of usage.
7. DivX Player
Another free 4K video player that owns a spot on this lineup is the Windows and Mac compatible tool, DivX Player. If you try using this player, you might say that this is one of the great 4K players on the market. DivX Player currently supports HEVC, AVI, MP4, DIVX, MKV, and other high-quality formats. Additionally, unlike other 4K players, DivX converts, stream, and play 4K video while maintaining its quality. Also, it allows you to cast media files to Xbox, Playstation, Chromecast, and more. It is also infused with features such as fast-forward or rewinding videos, selecting a chapter, creating your preferred playlist, etc.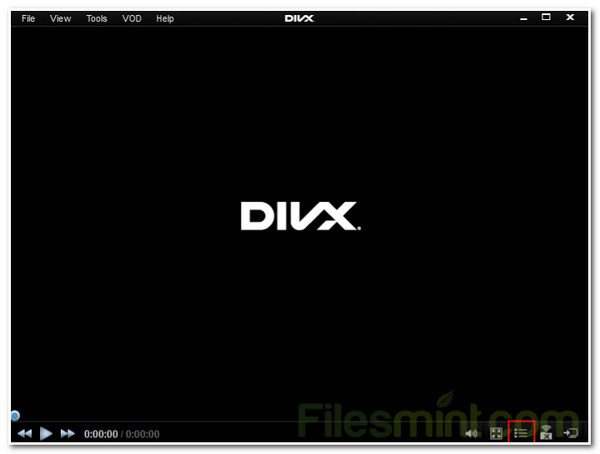 Pros

Easy to understand interface, which is suitable for beginners.
Offer super smooth media playback.
Support accelerated technology.
Cons

The free version limits you to a few features.
Too many imposed system requirements.
Unwanted program installations take place.
8. UFUShare
UFUShare is a Windows and Mac-supported 4K UHD player you should include on your notes. This is made to play Blu-rays and Blu-ray ISO files and folders. Moreover, it supports videos with 1080p/1080i/720 resolutions and plays them smoothly. Additionally, it also encodes 4K video files without losing their quality. Furthermore, although it looks simple, it could provide precise details of the video and enhance its audio quality.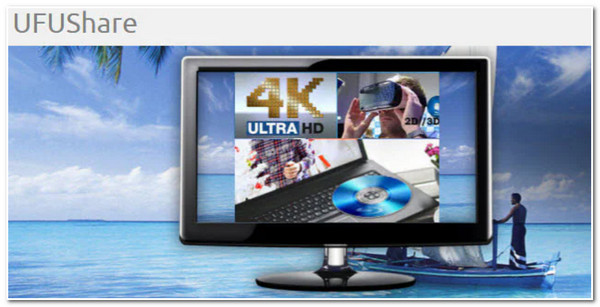 Pros

Easy to use features.
Offer users excellent HD quality with lossless audio.
Allow a user to import subtitles and select preferred audio tracks.
Cons

The premium version is expensive.
No speed controller or other editing tools.
9. MPC-HC
Next is the MPC-HC free 4K video player. If you are looking for the most lightweight 4K player on the market, then MPC-HC is what you are looking for. Additionally, it might look simple because of its interface, but it can play your high-quality homemade movies, Blu-ray discs as well as DVDs. Moreover, MPC-HC also supports playing media files without asking you to download an extra codec. Although developers discontinued developing and supporting this tool, you can still use it to play 4K videos.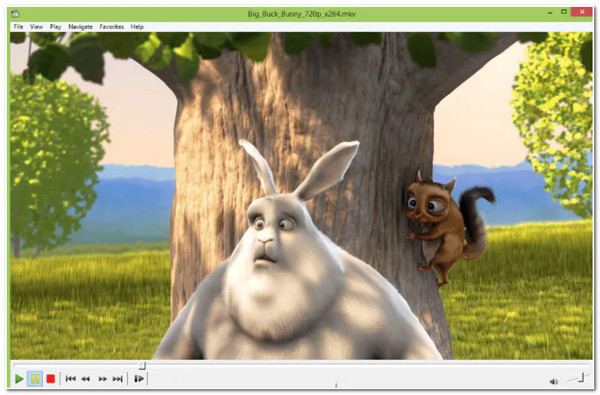 Pros

This tool is free from advertisement and spyware.
Users can customize or arrange the tool's windows according to their preferences.
Cons

Only made available for Windows platform usage.
Doesn't have any updates since 2017.
10. RealPlayer
Last but not least is the RealPlayer which can also utilize as a free 4K media player. Like other 4K players on the market, this tool is also rich in features that you can use to download a video, burn a CD, converter, etc. This tool is more remarkable because it allows you to trim videos easily.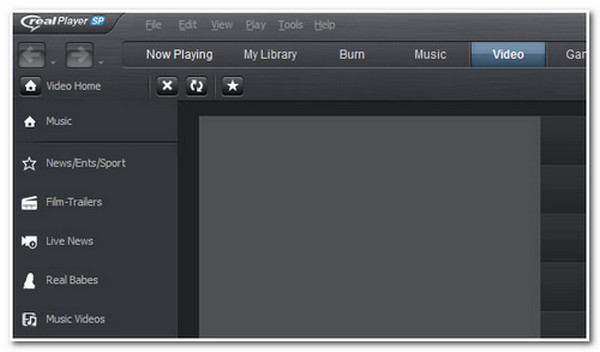 Pros

Easy to use player.
Straightforward and easy-to-understand interface.
Offer users advanced settings for user privacy.
Cons

Offer minimal features for a free version.
Most users encounter bugs occasionally.
It doesn't have advanced sorting.
Part 2: FAQs about the Best Free 4K Video Player with High Quality
What traits should a 4K Video Player have?

In choosing a 4K Video Player, you should check whether the tool is integrated with hardware acceleration which is responsible for enhancing video resolution decoding and making playback smooth.

How can you identify if a 4K video player is infused with spyware?

To identify if the tool is infused with spyware, you need to check whether the tool installs unwanted programs without your consent. If unexpected pop-ups of different advertisements begin to appear while using the tool, these ads might contain spyware. Additionally, you'll begin to experience sluggishness, slow responses, and unusual battery depletion.

Does Windows Media Player can play 4K videos?

Unfortunately, it can't. No matter what version of Windows you utilize, watching 4K videos on WMP is impossible. You should also note that the supported formats are very limited in WMP.
Conclusion
Those are the top 10 best free 4K video player tools on the market. You can try them all out and choose the one that could provide you best video or movie-watching experience. But if you are looking for a tool that can provide you with Cinema like watching experience, smooth 4K playback, HD image quality, and advanced audio effects. In that case, the 4Easysoft Blu-ray Player tool is what you are looking for! Feel free to use this free 4K video player now!
Related Articles