DVD Players: Choose Any of These Top-Picks for Computers/TV/Xbox/PS5
If you are a DVD disc enthusiastic, HDMI DVD player is must for you to play DVD movies on any device. A reputable brand of external DVD player may help you watch DVD without losing the original quality. As you already know, HDMI delivers High-Definition video through a single cable. It's nice to have options if you want to watch your DVD movie; here are the top-picks HDMI DVD players from which you can choose.
Part 1: Unbiased Reviews on the Top 8 HDMI DVD Players for TV/Xbox/PS5
1. Sony DVPSR510H DVD Player
The Sony HDMI DVD Player is a versatile player that offers an affordable price. It has precision cinema progressive technology and can upscale through an HDMI connection to your high-definition TV. With this, you can watch your DVD movie closely to the quality of a Blu-ray disc. This DVD player also offers fast and slow playback with sound, so you can easily find a specific scene from your DVD movie. Moreover, it supports DVD/DVD-RW/DVD-R, etc., plays WMA, AAC, MPEG 1, JPEG files, and more. With this HDMI DVD player, you can enjoy watching your DVD movie with your family and friends in Full HD.

Features:
◆ Provide multiple-format disc playback to view movies and photos.
◆ It has a child-resistant tray lock to prevent kids from accessing the DVD player's tray.
◆ Able to upscale DVD quality that lets you watch Full HD.
◆ Take a long time to start and load DVDs.
2. Craig CVD401A DVD Player
This HDMI DVD player is the best if you have a small space or do not want to take too much space to put it. It features 1080p upscaling smarts, allowing your DVD movie to look decent on a giant TV connected through an HDMI cable. Furthermore, it supports audio files and subtitles for anyone watching foreign language films. You can choose what audio to use in your language or desire to read subtitles. It also plays formats such as DVD-R, DV DVD-RW, CD-R, and more.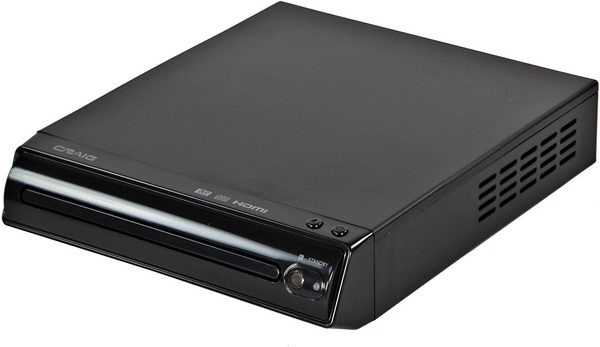 Features:
◆ An HDMI DVD player that supports 1080p upscaling of disc.
◆ Support audio files and subtitles in different languages.
◆ Not taking too much space of your cabinet space.
◆ A lot of complaints about not working after using it for a while
3. Panasonic DVD-S700 Player
Panasonic DVD-S700 is another HDMI DVD player that offers a high-quality picture with 1080p. It allows you to adjust the picture and make your movie play in the 16:9 aspect ratio. It also has a mini USB 2.0 port, allowing you to plug in a flash drive to video images and play MP3 music. You can also enjoy playing movie files there. Moreover, it remembers up to 6 discs, which is great if you're a household that can't agree on what to watch.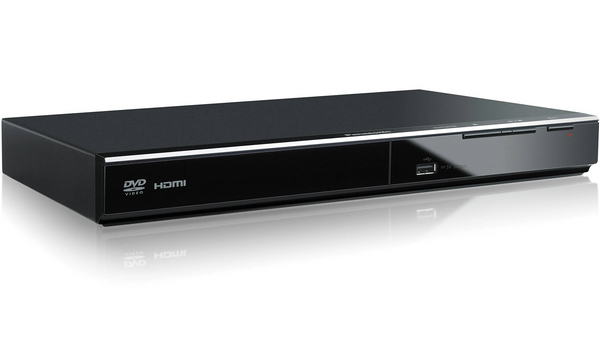 Features:
◆ This HDMI DVD player supports multi-region discs.
◆ Has a fast disc loading and provide you a superior audio quality.
◆ It's pretty minimal, ideal for fitting into smaller spaces.
◆ Relatively high cost: $49.95.
4. GPX DH300B DVD Player
If you're looking for a lower-cost HDMI DVD player with handy features, GPX DH300B DVD Player is the best choice. Unlike the other DVD players, it is cheap, but it still works quickly and applies to PAL and NTSC DVDs. Both of them can be displayed in 16:9 as well as 4:3 aspect ratios. It also works with JPEG, allowing you to use this for your next slideshow presentation on the big screen. In addition, its color, black, let it blend into the shadows of the cabinet, and only the green power LED stands out.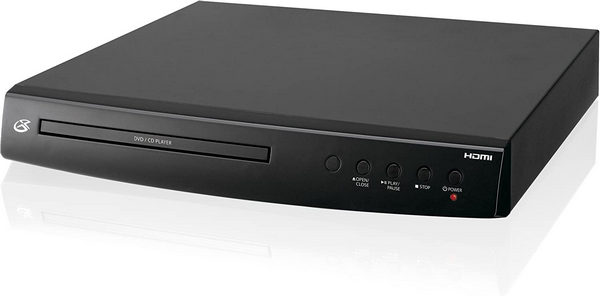 Features:
◆ Support multiple languages for audio tracks and subtitles.
◆ Minimal designs and use of the remote control to make it easy to use.
◆ Loading and playing DVD process is fast.
◆ Don't support USB port like other DVD players.
◆ It only offers a 90-day warranty.
5. Pioneer DV-3052 DVD Player
This DVD player is an excellent choice if you want to have a region-free DVD player. It is a small and compact DVD player that offers high-quality audio and video. Furthermore, you can play PAL or NTSC DVDs in high resolution up to 1080p through HDMI. This HDMI DVD Player also upscales the audio quality to be almost the same as the original on the DVD movie.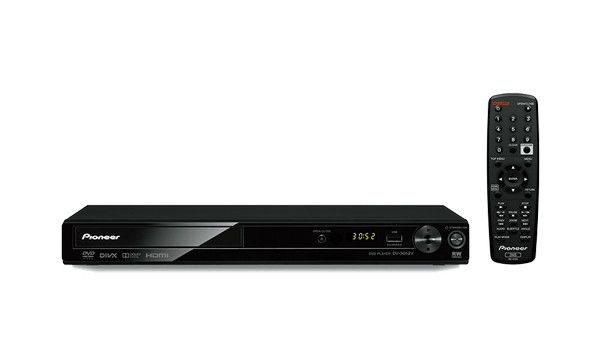 Features:
◆ Provide you with an easy way to compress audio files such as MP3 and WMA.
◆ Offers you up to 1080p conversion with high quality.
◆ Have difficulty playing home CDs or DVD.
◆ It's not working quite fast, but it is still nice.
6. Impecca DVHP9117 DVD Player
The Impecca DVHP-9117 is a fast DVD player and one of the fastest. It will upscale DVDs to 1080p so you can connect to a big TV screen with high picture quality. Furthermore, it also offers a USB 2.0 port for high-speed transfer, and it is located at the front, so you can quickly get your pictures, audio, and video files into the big screen. This HDMI DVD player also has a zoom feature, that no matter what the input format, you can pause and zoom in on a section of the screen for a clearer view.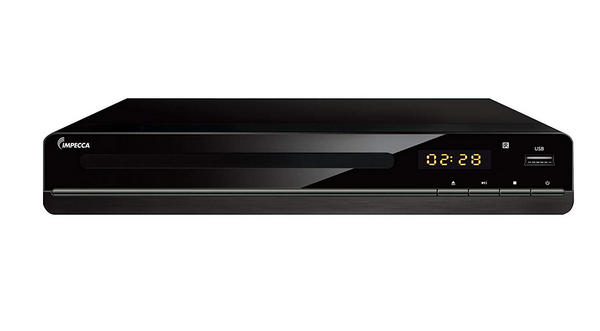 Features:
◆ Super-fast loading time process, compare to other DVD players.
◆ It offers smooth playback with decent color for a more convenient experience.
◆ Upscale DVDs to 1080p with an HDMI connection on a big screen.
◆ Lack of Dolby Audio support and provide low audio quality.
7. Xbox Series X Console
This game console is the fastest and most powerful HDMI DVD player yet. It supports a fast loading process, a 4K UHD Blu-ray player that enables you to play DVDs and Blu-rays. And, unlike the other game consoles that fit into smaller spaces, this console might be out of place in a smaller area. But it will blend so nicely since it comes in the color black. Additionally, it lets you connect to Alexa and Google Home Assistant, allowing you to easily control from anywhere within your home.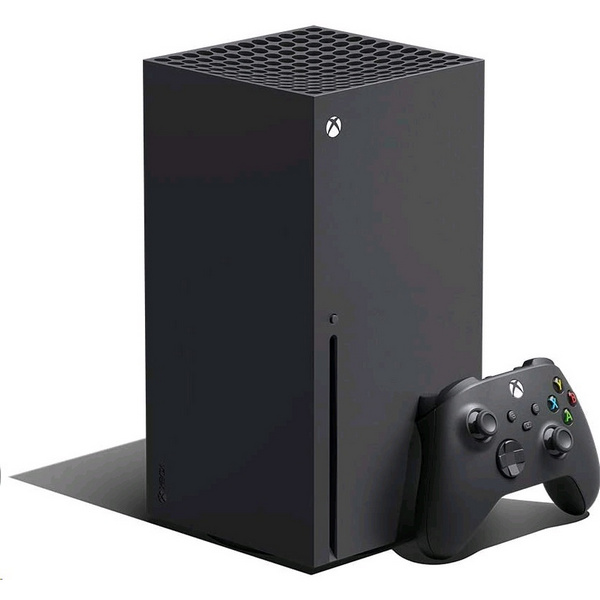 Features:
◆ It has a lightning-fast loading time.
◆ Surround sound that is supported by Dolby Digital, True HD, and DTS.
◆ Not support DVD discs from other regions.
8. PlayStation 5 Console
Aside from being a game console, the PlayStation 5 can be a great HDMI DVD player as well. It can be placed in a horizontal or vertical position, depending on what you want. With this console, you can enjoy a fantastic viewing experience as you will feel like the sound is coming from everywhere. Moreover, it has up to 120fps and will support 120Hz output on 4K displays. If you were to choose a DVD player and you're into games also, this is your best pick.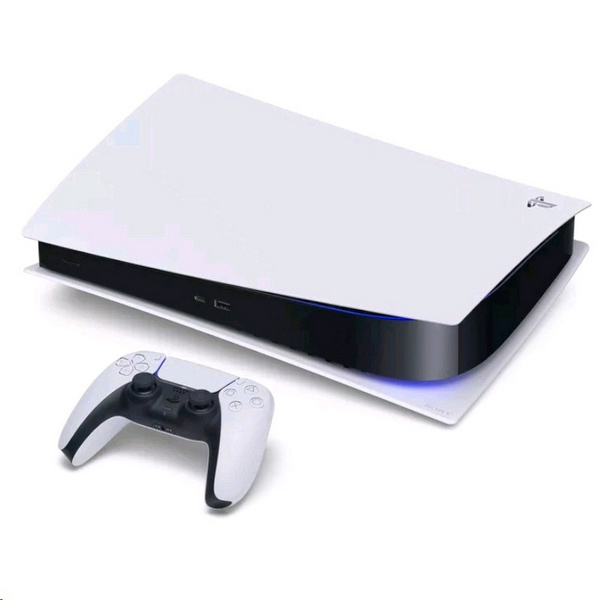 Features:
◆ It is multi-functional - both a game console and a HDMI DVD player.
◆ It has a fantastic sound quality.
◆ Provide two USB ports to charge or transfer data.
◆ This console gives you a 1-year warranty.
Part 2: Recommend: Best DVD Player for Computers with the Internal Drive
An all-in-one solution for any media format is what the 4Easysoft Blu-ray Player offers you. If your computer has an internal drive, you can directly play DVD /Blu-ray disc through this powerful DVD player. It supports AI technologies, enhancing the video quality and bringing you lossless audio and high-definition surround sound. Without HDMI DVD Player, you can enjoy 4K/1080p HD videos with H. 265 video and media files. Moreover, its GPU Acceleration enables the software to open your DVD and other digital files quickly and smoothly on your PC. It also lets you manage your Blu-ray and playlist by organizing your favorite tracks, movies, DVD films, and more.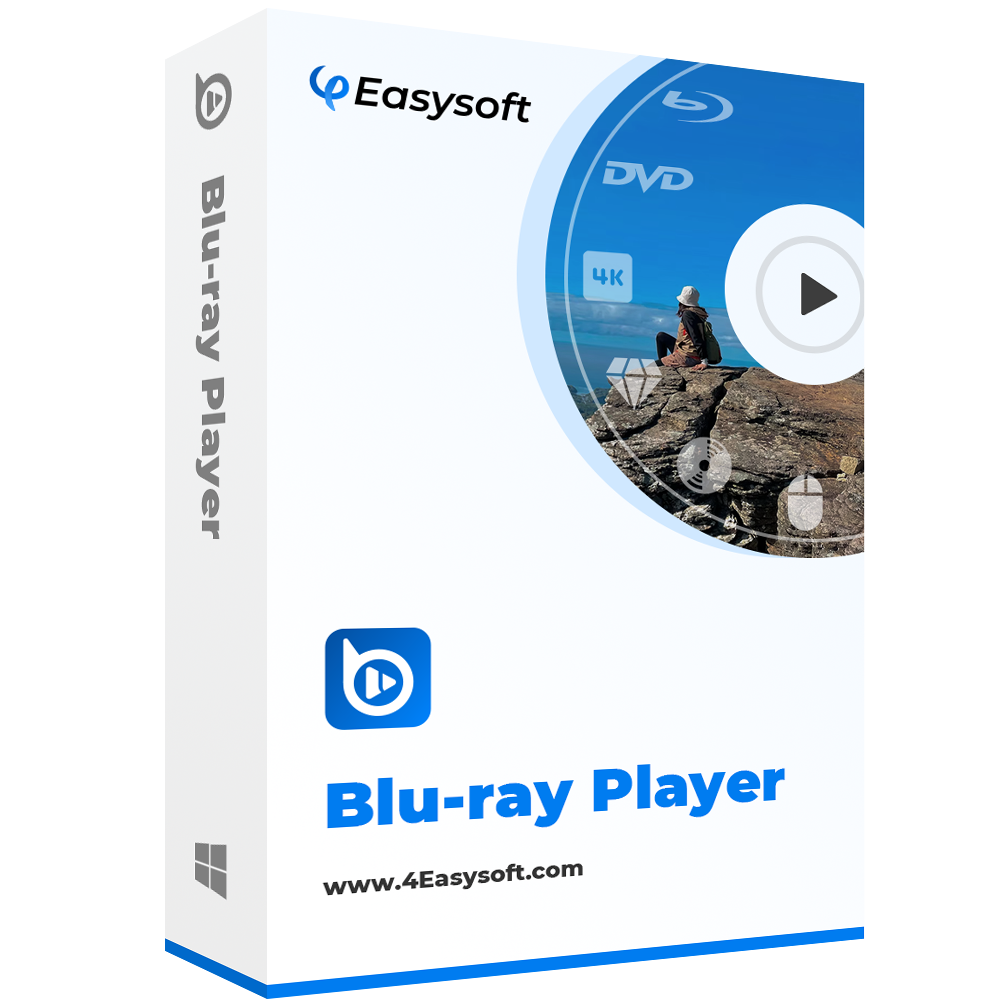 4Easysoft Blu-ray Player
A high-end player that can play all video and audio files with a lossless quality.
It offers a playback control with hotkeys to forward, backward, play, stop, and pause your DVD movie.
It provides you with many languages from which you can choose depending on your language.
Enhances the quality of any media file as it supports AI Technologies.
Part 3: FAQs about HDMI DVD Players
Does the Samsung DVD-E360 DVD player support multi-region discs?

Samsung DVD-E360 can play all region standard DVDs from 0 to 6, and this HDMI DVD player also comes with PAL/NTSC conversion, CD ripping capability, and view screen ratio adjustment. You can play PAL/NTSC DVDs in DVD+R, DVD-R, DVD+RW, and DVD-RW on any TV screen from any country.

How does upscaling work in DVD players?

It improves the resolution or the number of pixels in an image. In contrast, upscaled media will always look different from media created in a higher resolution. You can choose from the above-mentioned upscaling DVD players.

Do all DVD players have an HDMI cable?

New DVD players typically come with an HDMI cable, wherein you can plug into the TV and DVD player. However, older models of DVD players may come with a composite cable. To use this, connect the red, white, and yellow plugs to their respective ports on both devices.
Conclusion
The best HDMI DVD Player doesn't just allow you to play your favorite DVD movies but provides you with a better quality for watching. And if your computer is equipped with a DVD driver, 4Easysoft Blu-ray Player is the best choice. Its AI Technologies let you enhance the video quality and provide high-definition surround sound. You can enjoy your experience watching your DVD movie.
Related Articles