The Best Way to Remove iOS 16 Beta to Wait for the Comprehensive Version
Many people have already used the iOS 16 beta version on their phones. But you may want to remove the iOS 16 beta after installing it. Because someone does not like the new features, not mentioned that the beta version still has some bugs, and some models will become hot after installing iOS 16. So, this post will teach you how to remove the iOS 16 beta if you don't like it.
Introductions to the New Features of iOS 16 Beta
Now you can take a look at the important update of the iOS 16 beta, you can see what features you like and what you don't and then decide if you want to remove the iOS 16 beta.
Lock Screen
The new feature will make iPhone your own with all-new ways to personalize your Lock Screen. Showcase favorite photos, customize font styles, and display a set of widgets to get information at a glance.
Widgets on the Lock Screen let you quickly glance at data like the weather, calendar events, date, time zones, alarms, battery level, Activity ring progress, and more from your favorite apps. But if you think this interface is too complex, try to remove the iOS 16 beta.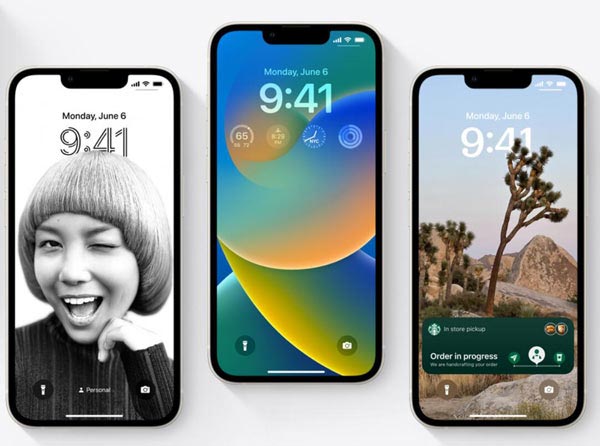 Privacy
This new section in Settings helps people in domestic or intimate partner violence situations quickly reset the access they've granted to others. It also helps you manage which people and apps you've been given access to.
Accessibility
You can now hang up your Phone and FaceTime calls with Siri. Just say "Hey Siri, hang up" (participants on the call will hear you). You can enable this feature in Settings.
Photos
The Hidden and Recently Deleted albums are locked by default and can be unlocked using your iPhone authentication method: Face ID, Touch ID, or your passcode.
Settings
Access and customize AirPods features and settings in one place. When AirPods are connected, an AirPods menu will appear at the top of Settings.
App Intents
Help users quickly accomplish tasks related to your app by voice or tap. App Intents is a new Swift-only framework designed to make it faster and easier to build great actions - and you can use it to build new App Shortcuts. With support for parameters and synonyms, App Shortcuts let people interact with your app through Siri more naturally.
Wallet and Apple Pay
Securely verify a user's age or identity in your apps by integrating with the new feature supporting driver's licenses and state IDs in Apple Wallet. Detailed receipt and order tracking information for Apple Pay transactions are now displayed in Wallet, so you can notify customers about order updates and provide easy access to customer service and order management options.
Now you can see these main features of the iOS 16 beta. But if you don't like them and want to remove the iOS 16 beta from your iPhone, the next part will illustrate to you how to do it.
How to Remove iOS 16 Beta and Downgrade Your iPhone/iPad/iPod
For those people who want to remove the iOS 16 beta, the 4Easysoft iPhone Data Recovery could help you do it easily with a high rate of success and no data loss. You can easily degrade your iOS version without jailbreak. What's more, it can detect the issues which could happen during the downgrading iOS version. Many people must hear that you can use iTunes to remove the iOS 16 beta, but actually, you are using iTunes to recover your iPhone, you will lose all data from your iPhone then. So, using 4Easysoft iPhone Data Recovery could make the removing process safer than other ways.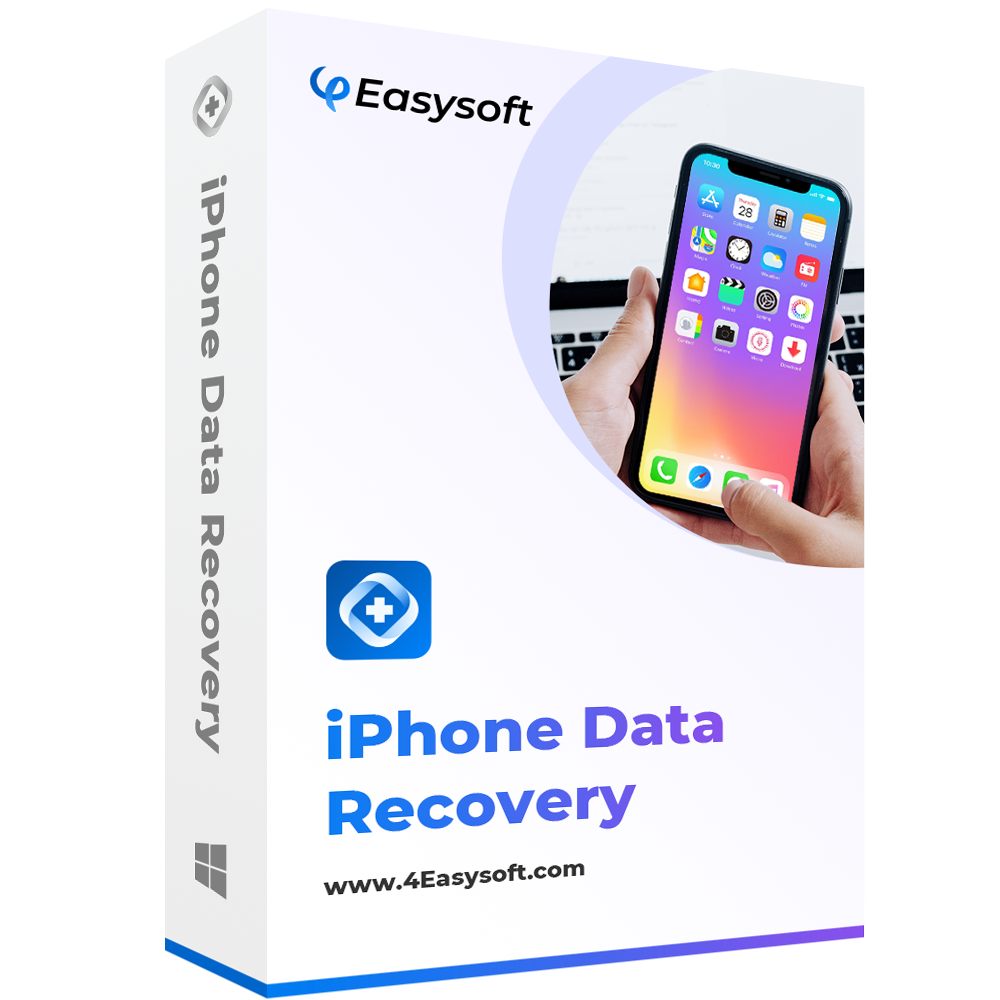 4Easysoft iPhone Data Recovery
Remove the current iOS version and install any version you want.
Keep data safe during the process of downgrading the iOS version.
Fix all kinds of problems that even could happen when downgrading time.
Back up all data to the computer in case of any accidents.
Here are the steps to downgrade and remove the iOS 16 version:
Step 1After you connect your iPhone to the computer, you can click the iOS System Recovery button from the main screen of the 4Easysoft iPhone Data Recovery. Then, click the Start button to start your downgrading process.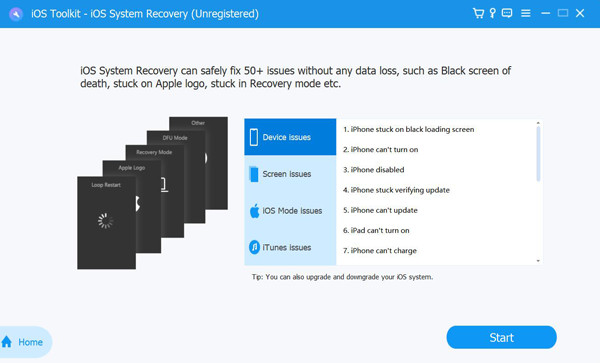 Step 2All the information about your device is listed on the program. If your phone also has some problems, you can click the Free Quick Fix button to fix some simple issues. But if you want to downgrade and remove the iOS 16 beta, you need to click the Fix button to do further fixes.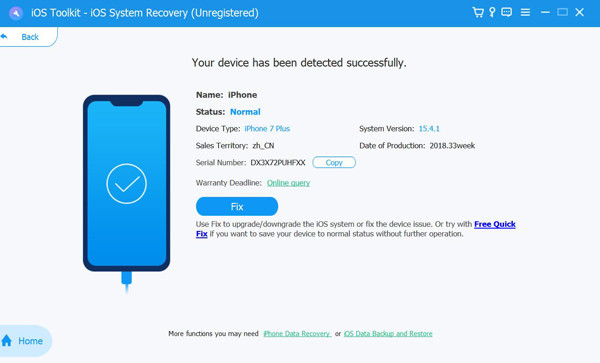 Step 3You need to choose the proper category, type, and model of your device. Then, choose the desired firmware with different iOS versions and click the Download button. Then you can choose to remove your iOS 16 beta and install any iOS version you want. After that, click the Next button to start removing iOS 16 beta and downgrading to iOS 15.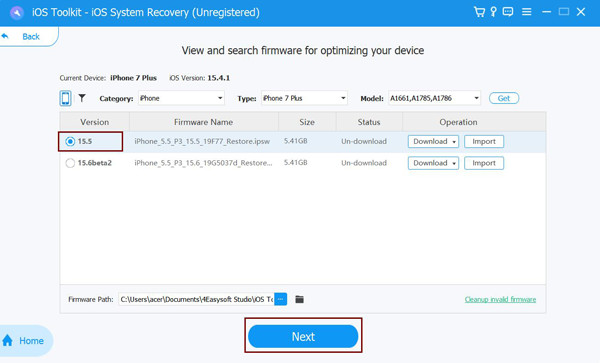 FAQs about Removing iOS 16 Beta
Why do I still receive the iOS 16 beta update after I remove it?

As long as you update your iPhone to the iOS 16 beta version, you will likely receive all the beta updates until the actual iOS is launched. However, removing the iOS 16 Beta profile can help you out with this. You can tap VPN & Device Management from General to remove the iOS 16 beta profile.

Which iPhone models will get iOS 16?

All iPhones from iPhone 8 and up (2017 and later). Here's a full list of devices that will get it. Apple is well-known for supporting its devices long, long after release. iOS 15 was available to all iPhone models all the way back to the iPhone 6s which was 6 years old at the time of the latest update. However, iOS 16 is about to ax two old iPhones and declare their end-of-life status. Both the iPhone 6s and iPhone 7 are falling off the support list.

How to remove the Photos password function after installing iOS 16 beta?

If you accidentally set the password for you photos and other apps and forget the password. You can directly use 4Easysoft iPhone Data Recovery to restore the app or remove the iOS 16 beta, which will completely delete this function.
Conclusion
If you already have installed the iOS 16 beta and then find that some new features are not adaptive with your models, or you find your iPhone will get hot after installing the iOS 16 beta. You can use 4Easysoft iPhone Data Recovery to remove the iOS 16 beta with a safe guarantee and high success rate.
Related Article