What is MPEG4 VS MP4? The Detailed Information about the Most Popular Formats
Whenever somebody encounters MPEG4, there is this simple question they have in mind: Is MPEG4 the same as MP4? Many people get confused between the two file formats because of their names. If you also confuse MPEG4 VS. MP4 sometimes, it is time to learn and differentiate their meaning, terms, usages, and features. This post will show you the true meaning of MPEG4 VS. MP4. Also, you are about to know how to convert MP4 to MPEG4 in the easiest way.
Part 1: MPEG4 VS. MP4: Are MPEG4 and MP4 the Same Formats?
If you are here to confirm that MPEG4 VS MP4 is the same, the short answer is no, they are not the same, and they differ more as you are about to know their purposes. In the first part of this post, you will know the prior knowledge of MPEG4 and MP4, emphasizing how to use them.
1. What is MPEG4?
MPEG4 was first introduced in 1998 by the Moving Picture Experts Group. It is a video decoding algorithm or a video codec in a simple matter. It also refers to a popular compression method specifically designed for low-bandwidth video or audio encoding. So basically, MPEG4 was created to compress large video files so they can be played to media players and other devices, including TVs and PCs. It also represents the famous formats such as MPEG4- Part 2, MPEG-4 Part 10, and many more.
2. What is MP4?
With the evolution of technology, MP4 was developed in 2001 as MPEG-4 Part 12. It is a media container or also known as a video file extension. MP4 stores essential components of a video clip, including video, audio, still images, and subtitles. The majority of devices and programs support MP4 along with other popular file formats.
Now that you learned about MPEG VS MP4, it is time to differentiate the two to see how they can be used for their primary purposes. Moreover, learning MPEG VS MP4 will also help you learn more about video file extensions and video codecs.
Part 2: What Are the Differences between MPEG4 and MP4
There is a massive difference between MPEG4 VS MP4. While MPEG is initially made for compressing multimedia data, it will become divided into many parts with the help of evolved technology. So, MPEG4 would be another compression method used to compress audiovisual data for media broadcasting and online streaming.
As time went by, MP4 was created as MPEG-4 Part 12 in 2001 and based on MOV or the QuickTime file format. With the help of MPEG4, the original video's quality is well-preserved and makes it more flexible for transporting the information. But as MP4 is not equal to MPEG4, the other thing you need to know is how MPEG4 can be encoded to MP4. Likewise, MPEG4 can also be encoded into different video formats such as MKV, AVI, WMV, and various other formats. It means that MP4 videos with MPEG4 codec will remain the same quality after converting MPEG4 to MP4.
If you ask whether MPEG4 is compatible with many devices like the MP4 format, unfortunately, older media players and mobile devices. Also, a good example is MTS and MKV, which are unsupported by iPhones. So most likely, MPEG4 is supported by upgraded devices, and MP4 is the most supported format by laptops, smartphones, PCs, etc.
Part 3: The Best Way to Convert MP4 H.264 to MPEG4 Codec on Windows/Mac
Are you looking for a way to convert MP4 to MPEG4? 4Easysoft Total Video Converter is the best software to change the codec of MP4 H.264 to MPEG4 codec. This converter has the ability to convert MP4 files and change the detailed parameters without losing too much quality. The software provides more essential functions, including trimming, cropping, and beautifying digital files. With 4Easysoft Total Video Converter and its abundant features for any file editing concerns, you can be limitless. Moreover, it can be compatible with windows and Mac.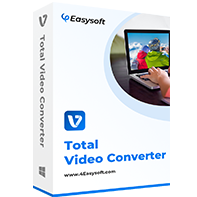 4Easysoft Total Video Converter
Convert MP4 to MPEG4 by adjusting the settings, like video encoder, bitrate,etc.
AI technology supports enhancing the video quality when converted or compressed.
Provide other essentials like video compressor, enhancer, merger, and more.
Process batch conversions with up to 50x faster conversion speed.
How to convert MP4 to MPEG4 using 4Easysoft Total Video Converter:
Step 1Download the software from the official website of 4Easysoft. Install it on your device and launch the tool to start converting MP4 codec to MPEG4 codec. On the main interface, click the Plus icon to import a file. You can also use the Add Files button to upload a whole folder.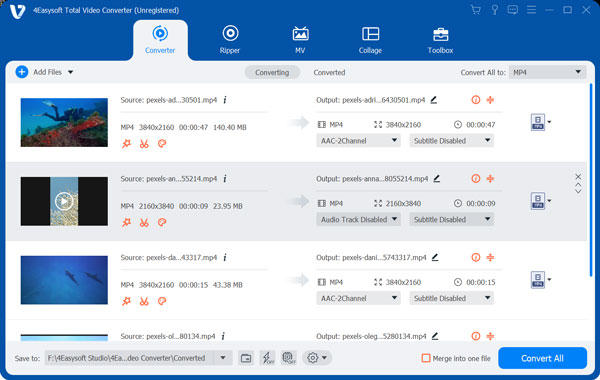 Step 2After successfully uploading the file, click the Format icon to open the format list. Go to the Video tab and select the MP4 format. To change the video codec to MPEG4, click the Custom Profile button to access more settings. You can also convert between AAC and AC3 audio codec.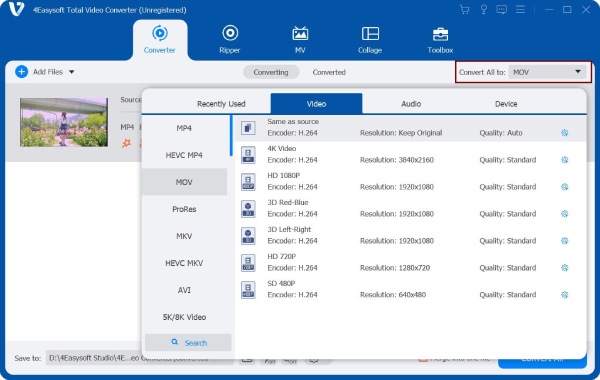 Step 3Click the Encoder dropdown list and select the MPEG4 option. You can also change the video resolution, quality, frame rate, and bitrate in this window. Click the Create New button to save the changes.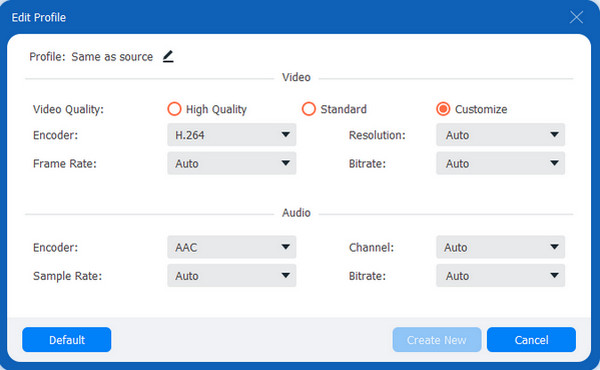 Step 4When you are back from the main interface, click the Save To option at the bottom part of the interface and browse the designated folder for the converted file. At last, click the Convert All button to start the MP4 to MPEG4 conversion process. Depending on the number of files you uploaded and the file sizes, the conversion may take a while.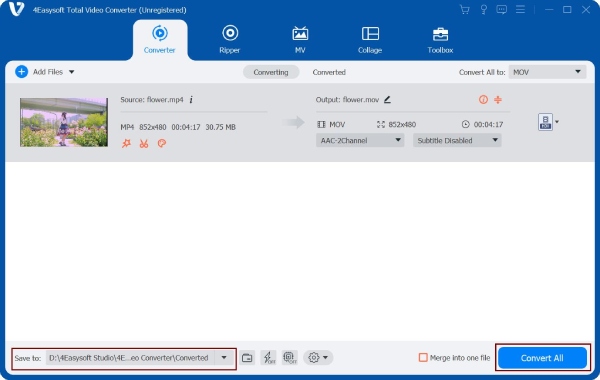 Part 4: FAQs about MPEG4 and MP4 Formats
Does MPEG4 maintain high quality?

Yes, MPEG4 is capable of maintaining high-definition video quality. Its high rate compression provides high-quality video and audio with a smaller file size. The best part of MPEG4 is it can be used for compressing AV data for CD distribution, telephone, and television broadcasting apps.

Is MPEG4 better than H.264?

When it comes to high compression rates, MPEG4 is better than H.264. However, H.264 is far more efficient than MPEG-4 encoding. It produces better image quality and more fluent playback than basic MPEG4 compression as it makes it possible to record more information on a hard disk.

Does MP4 has lossless compression?

Yes, MP4 compression is lossless, which makes the actual file's video and audio quality not decrease. If you ever need to compress an MP4 file, it is suggested to use 4Easysoft Total Video Converter and use H.264 or MPEG4 compression.
Conclusion
Learning more about MPEG4 VS MP4 gives you a comprehensive look at file extensions and video codecs. MP4 is the most popular format for any program and device, while MPEG4 is an effective video codec to compress video and audio data. Moreover, MPEG4 is most likely to be the recommended codec if you want to share a video on YouTube and other social platforms. For a more advanced way to convert MP4 to MPEG4, use 4Easysoft Total Video Converter and its powerful function to convert files. Try the free trial version today.
Related Article