4 Workable Methods to Convert OGG to MP3
Did you know that OGG is an outstanding audio format? Yes, it is! Due to its high sound quality, the gaming industry is in awe of this format. Sadly, many devices and music players cannot support this format because it has a large file size. But there is an answer to the issue, convert OGG to MP3. Generally speaking, MP3 can only support audio files; it cannot handle images or videos. MP3 is commonly used in storing songs or albums. And because of its small file size, you can save thousands of mp3 files on your computer. See the difference between OGG and MP3? Listed below are the converters that will help you in converting. Keep reading!
Part 1: How to Convert OGG to MP3 Online
Nowadays, most people have an internet connection in their houses. That is why we can do something hassle-free. For example, if you want to convert OGG to MP3 in a short manner of time, using online converters will do the thing. AnyRec Free Video Converter is the online converter that you will surely enjoy! You don't have to install any software to convert. Go directly to the page and convert freely. This tool can do a batch conversion to your preferred format in a very quick time with an intelligent algorithm. Feel free to convert any videos, for it is 100% safe and virus-free!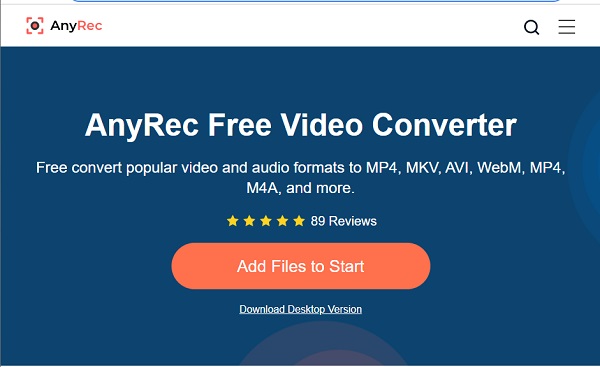 Steps to Follow:
Step 1Look for this link https://www.anyrec.io/free-online-video-converter/ to reach the official page of AnyRec Free Video Converter. On the interface, there is the Add Files to Start button; click it on to add your OGG file.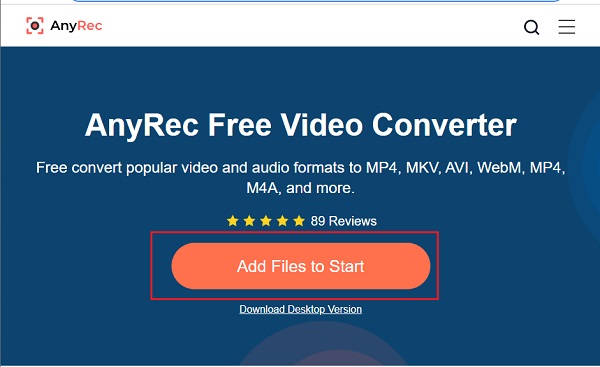 Step 2When you have already added your OGG files, click the Audio Format button and select MP3 from the options to be your output format.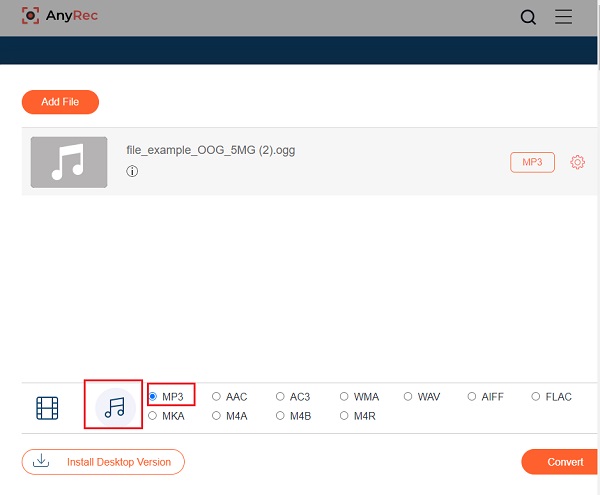 Step 3To finalize the conversion, you may now click the Convert button then choose the folder as the destination of your output. Just wait for a second, and your converted file will be saved automatically.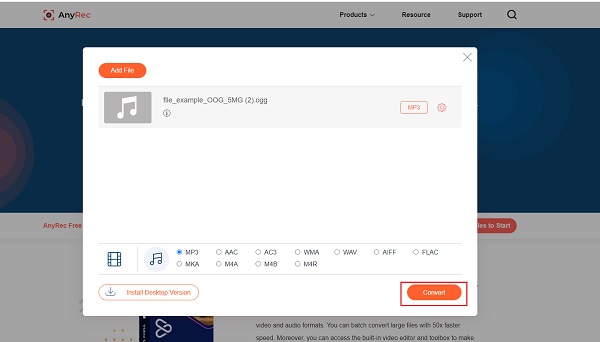 Part 2: Professional Method to Convert OGG to MP3
This video converter is highly qualified in converting different kinds of file formats; the Aiseesoft Video Converter Ultimate. Restoring files is not just its function because, in this tool, you can also edit videos and audio and compress both audio and video files in more than 1000 formats, including AVI, MOV, WMV, and MP3. MP4, WMA, FLAC, etc.; it also supports all of the encoding formats such as VP8, VP9, Xvid, H.264, H.265/HEVC, and so on. So if converting OGG to MP3 is your problem, this video converter will be a big help for you. Do you have a lot of videos to convert? Worry not for Aiseesoft Video Converter Ultimate got your back! Keep on reading to learn to process in converting files.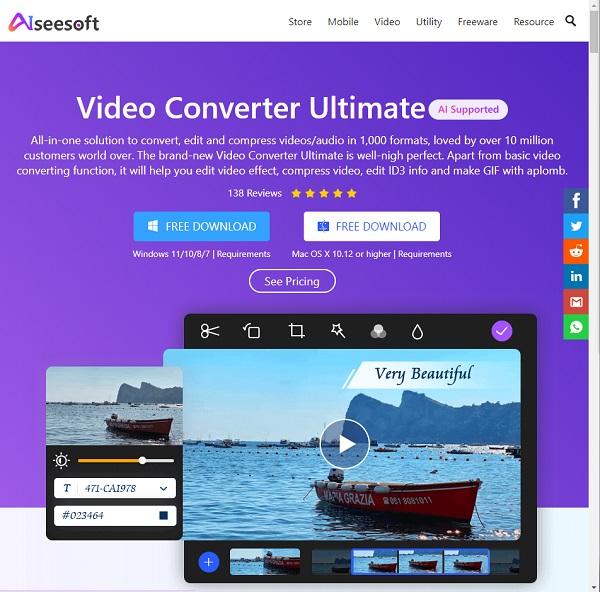 Steps to Follow:
Step 1Look for the software's official website by clicking this link: https://www.aiseesoft.com/video-converter-ultimate/ and then download it to your device by clicking the Free Download button; choose whether for Windows or Mac.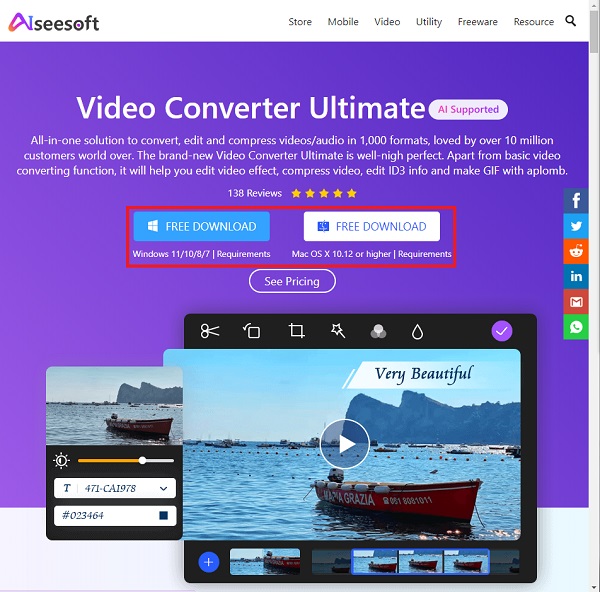 Step 2Install and run the tool once you have downloaded it. After that, tap on the Add Files button or the plus sign to add your OGG file since you want to convert OGG to MP3.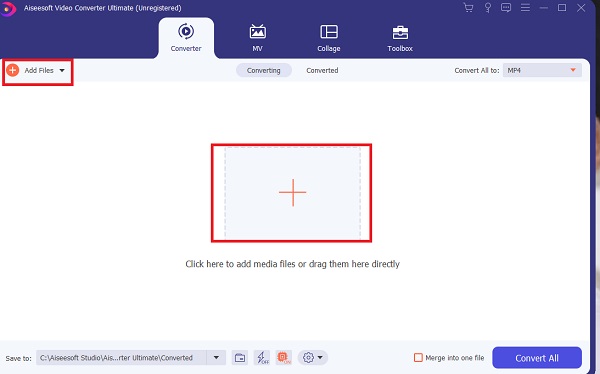 Step 3When the file is already added, click on the format icon, then select the mp3 format from the selection.
If you want to do batch conversion, the steps are the same, click on the Convert All to button to choose your files' output format.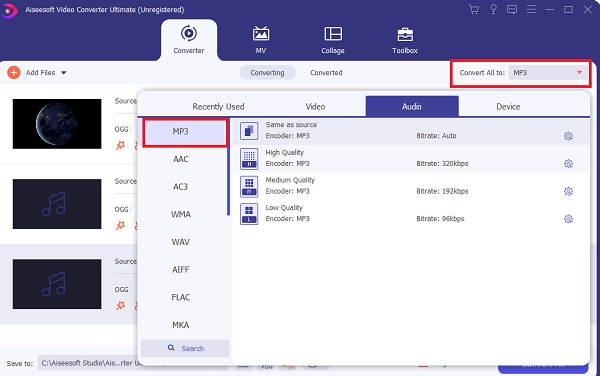 Step 4And lastly, click the Convert All button, then wait for the converting process to end. After a second, the conversion of OGG to MP3 is done! Your converted file will automatically be saved to your device.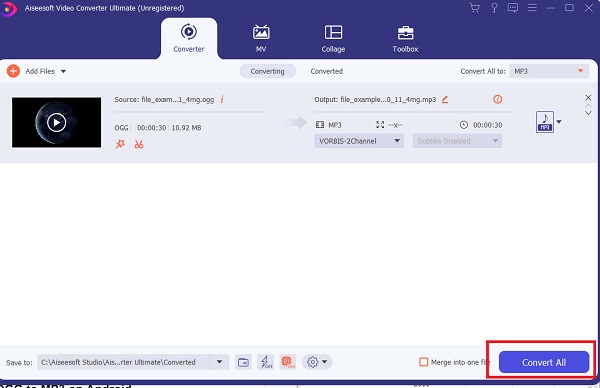 Part 3: How to Convert OGG to MP3 on Android
Thanks to the technology, mobile users now have the opportunity to convert a variety of file formats using their mobile devices. One of Android audio converters' most used is the Audio Converter - MP3 Cutter. This app allows you to convert any kind of media format into common flexible media formats like mp3. You can also cut unnecessary parts of your audio files using this app. This is a multitasking app, for it can also allow you to create your albums with high quality and share them with your colleagues anytime and anywhere! Listed below are the steps on how to convert OGG to MP3.
Steps to Follow:
Step 1First of all, you have to install the app first on your mobile device. Tap on the Install button, then run it on your device.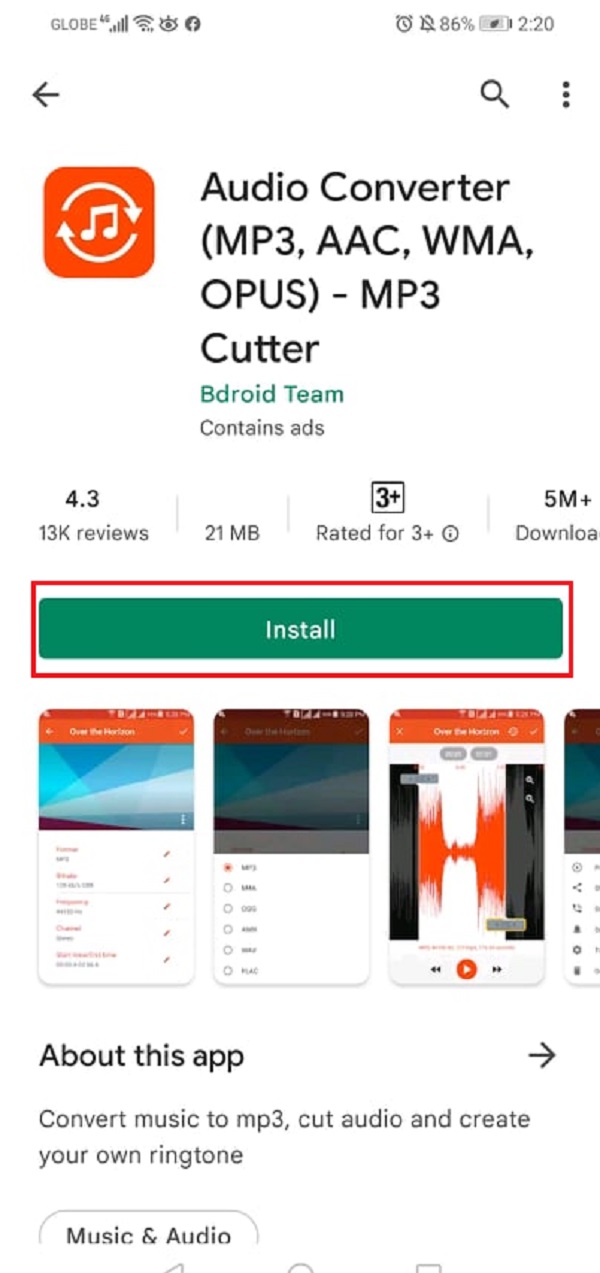 Step 2Once you open the app, you will see the Convert File button, click it, then choose your OGG file that you want to convert to.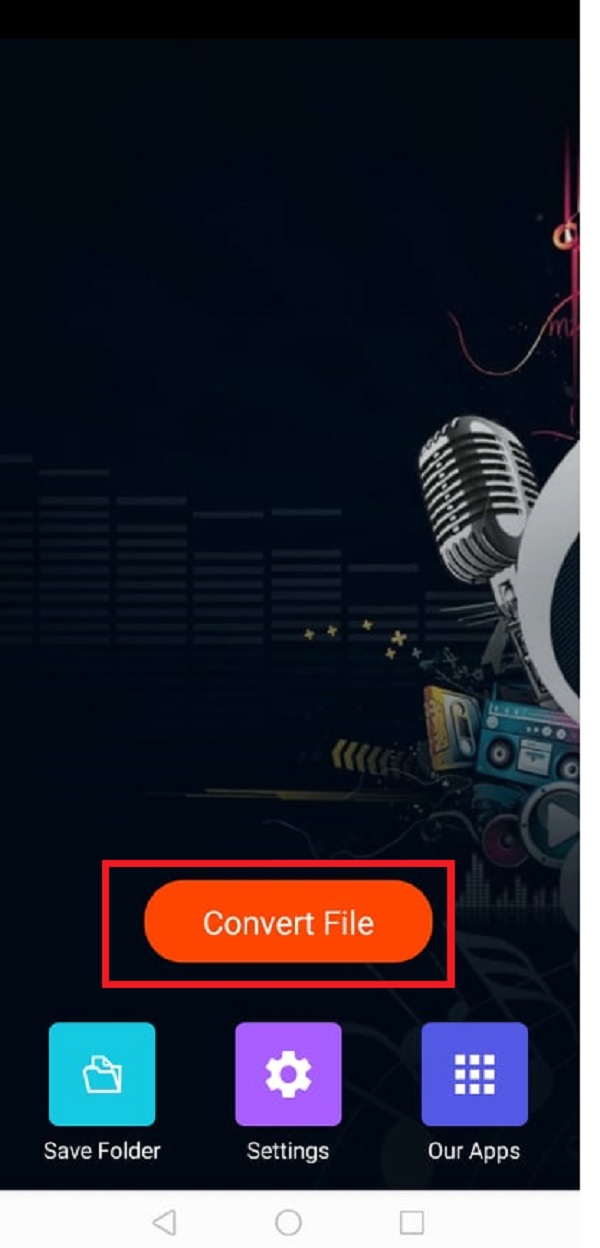 Step 3Now select your desired format from the Format icon; choose MP3.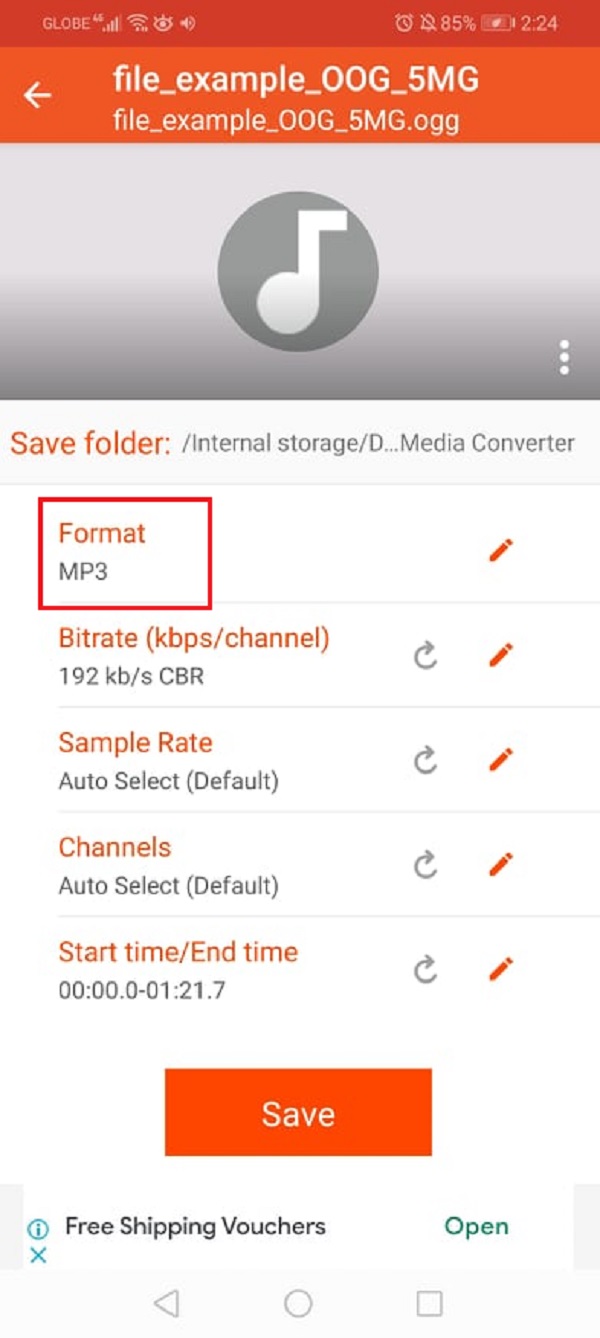 Step 4So lastly, tap on the Save button and wait for the conversion process to finish. That's all! You have already converted your OGG file into MP3 format.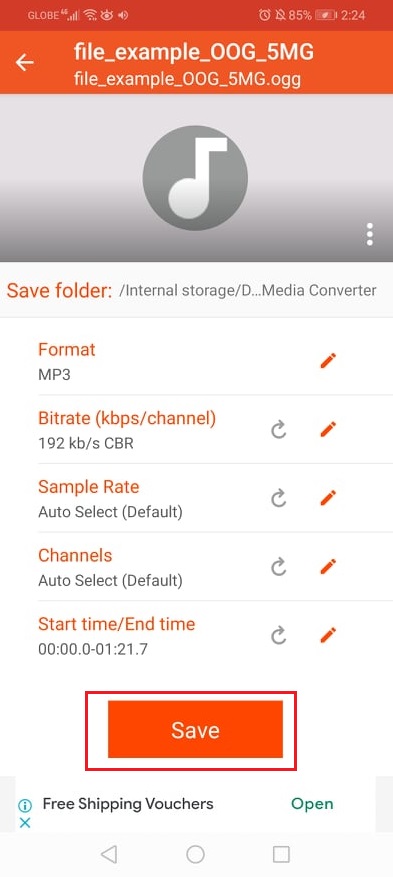 Part 4: How to Convert OGG to MP3 on iOS
Using your iOS device, you can convert your files into different kinds of file formats. In The Audio Converter, you can convert from hundreds of formats into these such common formats; MID, WEBM, AAC, AMR, OPUS, OGG, WAV, MP4, WMA, MOV, MP3, and many more. The conversion in this app might take 15 seconds only to finish; how amazing it is! Learn the steps in converting OGG to MP3.
Steps to Follow:
Step 1On your iOS device, download The Audio Converter app from Apple Store. Click the Get button to download.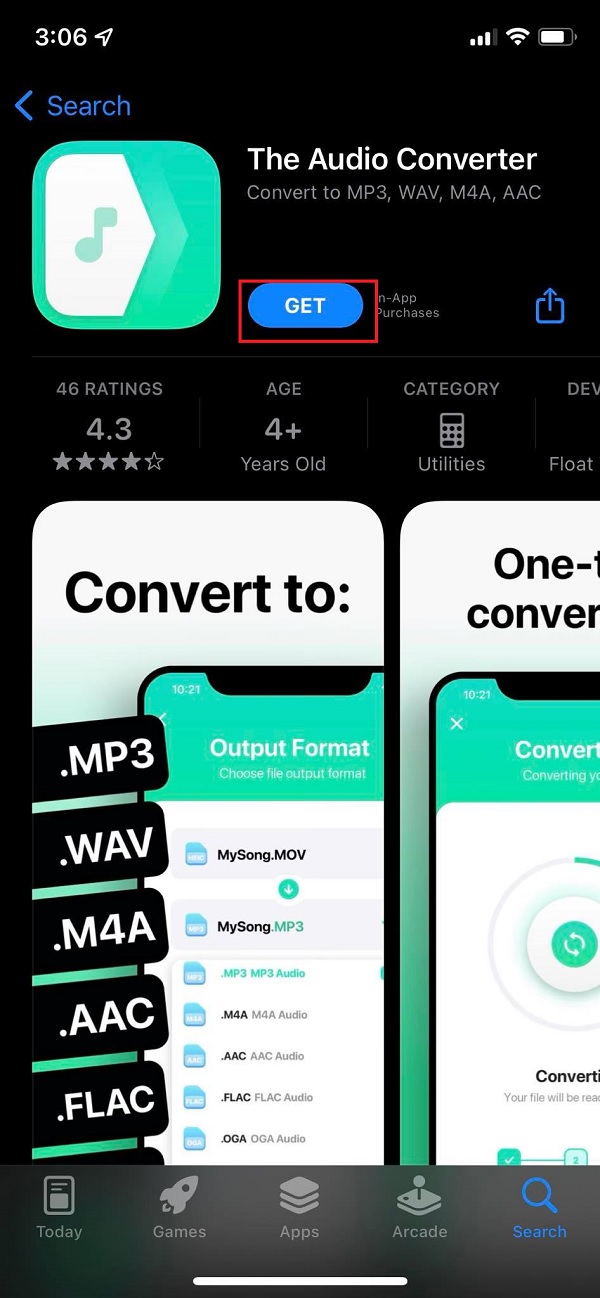 Step 2After that, install the app and then choose the folder to get the file you are converting; Files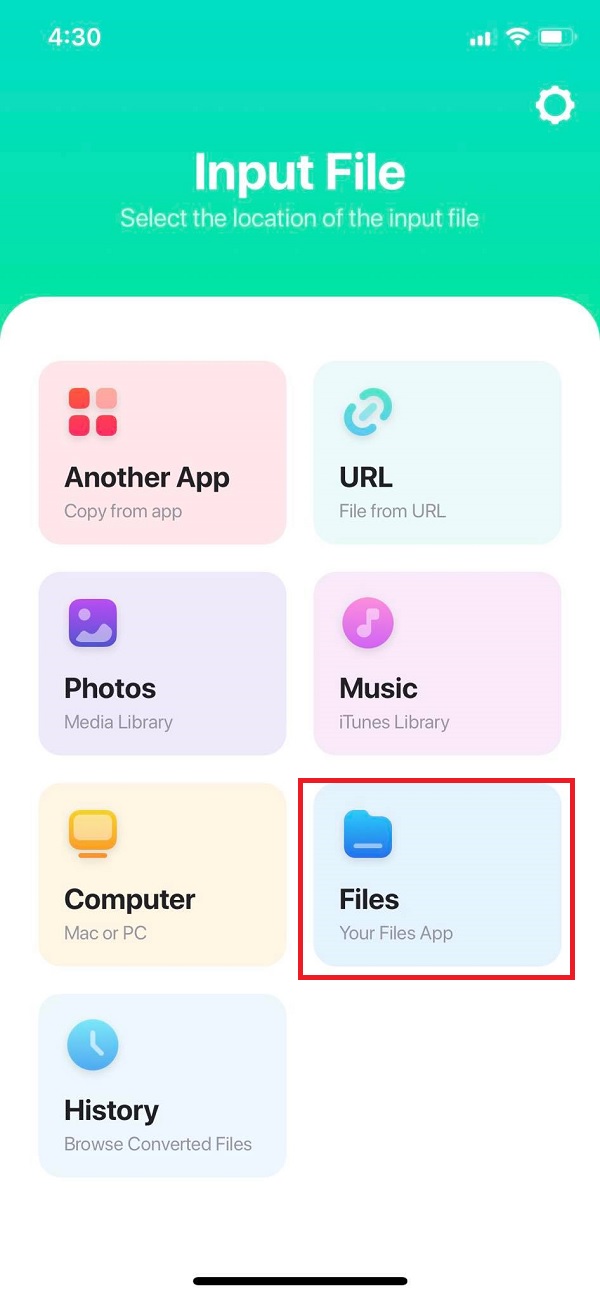 Step 3Once you have already chosen the file, tap on the drop-down button, then select MP3 as your output format.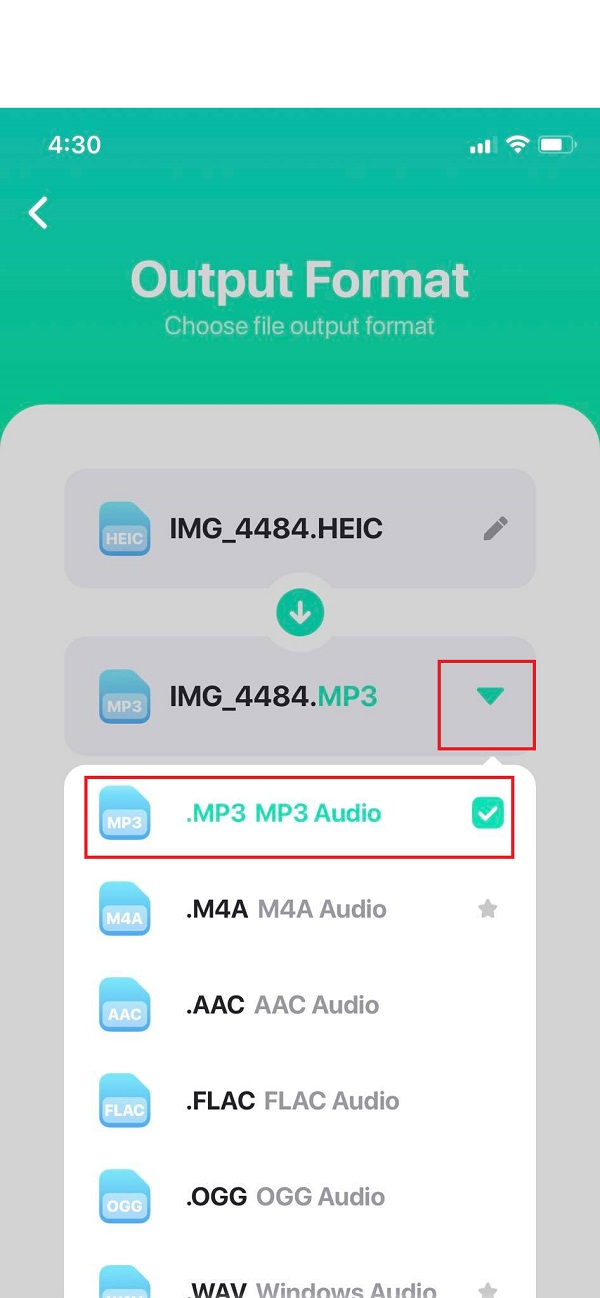 Step 4And finally, you can now start the conversion by clicking the Convert File button. Just wait for a bit of a moment to finish the process, and your converted file will be saved automatically on your device.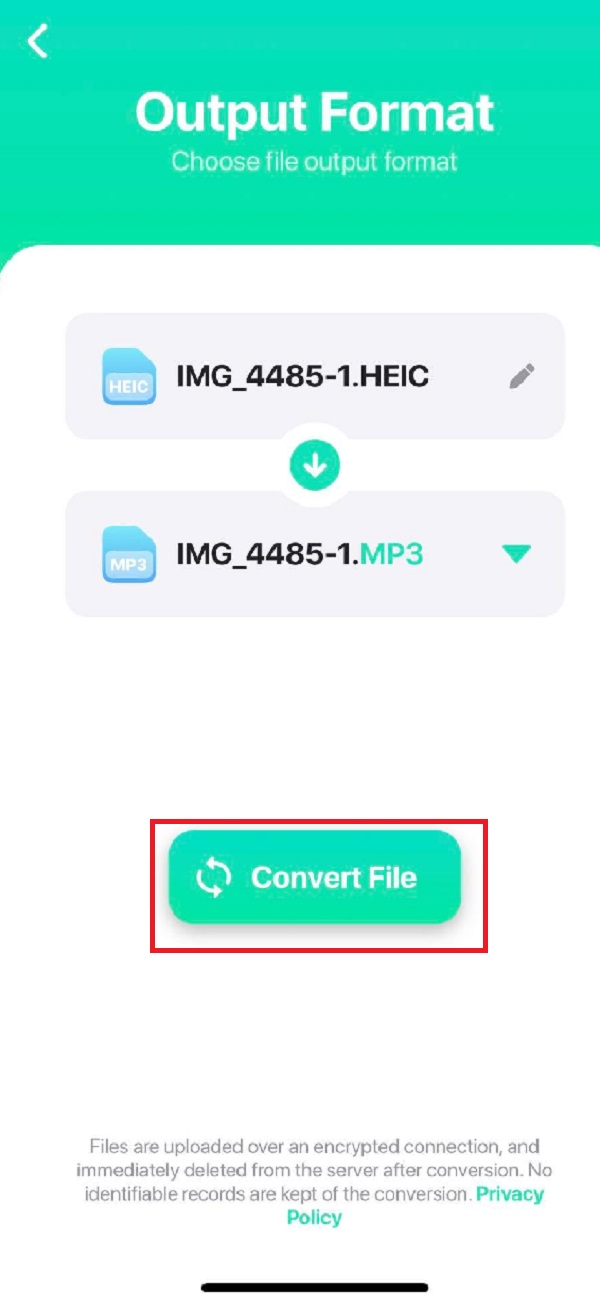 Part 5: FAQs about How to Convert OGG to MP3
Which file format is better, OGG or MP3?

When talking about the sound quality, the OGG format got the place. Compared to the compressed file size of mp3, the OGG compressed file is much smaller.

Why convert OGG to MP3?

Since MP3 is a flexible format and compatible with any device, unlike the OGG format, which is not supported in some devices, it is a good way to convert your files and play them on any device.

Will the quality suffer when I convert OGG to MP3?

Somehow, due to the file size, we are just converting OGG to MP3. Since OGG has a better sound quality, it may be possible to lose its quality once converted to MP3 format.
Conclusion
And that concludes our discussion! As you noticed, there are a lot of useful tools in converting OGG to MP3 without any inconvenience. Well, if you are converting using your desktop, we are encouraging you to use Aiseesoft Video Converter Ultimate and AnyRec Free Video Converter. These two converters are proven with their features, and surely you will be amazed at getting a perfect output after using both converters. Please leave us a message in the comment box below if you have any queries.