The Great Difference between MP3 VS. MP4 You Should Know for Audio Files
Mostly, you would want to store files on your device with compatible formats like MP3 and MP4. MP3 and MP4 are the best options to import and export files because many devices support these formats, especially Windows OS and Android. Moreover, it will open other opportunities such as portal compatibility, free storage space, and more manageable file editing. But to be exact, what is MP3 and MP4, and which is better to save your files in different situations? Find the detailed explanations to the definition and feature of MP3 and MP4.
Part 1: MP3 VS. MP4: What Are the Definitions of MP3 and MP4 Formats?
1. What is MP3?
MP3 is also known as MPEG-1 Audio Layer 3. It is an extension created to store audio information digitally with smaller file size than a CD format. MP3 works as it takes an original and uncompressed audio file, then selectively removes data that is unnoticed by ears. This process is called lossy compression, which is the same method as JPEG files to reduce the size of the images. MP3 files became acceptable to many people even though they can only take up about a 10th of the storage size of a CD.
When you create an MP3 from a source, selecting a sample rate and bitrate are the values that will determine the file size of the MP3 and how it will sound better than the source you are using. An MP3 file can be created with a 44.1kHz sample rate, like a CD audio track. At the same time, its bitrate can be set anywhere from 8kbps to 320kbps. If you set the bitrate at 8kbps, the sound will be better than an AM radio with a poor connection. In contrast, 320kbps makes it hard to distinguish between a CD and a digital format.
2. What is MP4?
MP4 is a container file which is also a short name for MPEG-4 Part 14. It stores video, subtitles, audio, still images, and other information. With a lot of information it can take, it might get confusing when you see an MP4 file, knowing that it may contain video or audio-only. Now, mobile devices would use MP4 as a multimedia format and later use it as the default format by most portal devices.
Even though MP4 is suitable for storing data, the downside is it does not have the native way to handle file coding. Instead, it relies on specific codecs to determine how to handle the coding and compressing. There are hundreds of codecs, but not many work with MP4 players.
However, there are some most widely-supported codecs you can use, such as:
◆ Video: MPEG-4 Part 10 (H.264)
◆ Audio: AAC, ALS, SLS, TTSI, ALAC, and MP3
◆ Subtitles: MPEG-4 Timed Text
Part 2: MP3 VS. MP4: Comparison and Differences between MP3 and MP4
Now, you are about to see the differences between MP3 VS. MP4 when it comes to storing information. The table below will define the detailed comparison for MP3 VS. MP4.
| | | |
| --- | --- | --- |
| Category | MP3 | MP4 |
| Type | Audio encoding format. | Multimedia container format. |
| File extension | .mp3 | .mp4 |
| Device and OS supported | Apple iOS and macOS (iPhone, iPad, QuickTime Player), MP3 Players, Windows, Linux OS, Android. | Windows, Linux OS, macOS, Android, Digital Multimedia Players, portable movie players, etc. |
| Media | Audio. | Video, audio, image, text, subtitles, etc. |
| Compression | Lossy compression. | Lossy compression. |
| File Size | Between 10% and 15% of the original file size. | Contained files may use another compression to determine file size. |
| Limitations | 320kbps limit for bitrate.Lacks gapless playback capability because of undefined encoder/decoder delay.The block window size limits frequency resolution. | Not easy to update or edit.Requires specific codecs to open MP4 files.Audio may not synchronize during playback. |
If you are now thinking about which is better to use between MP3 VS. MP4, you might choose the AAC-encoded MP4 file because it sounds better than an MP3 file with the same file size. But the first thing you should need to plan is which device you will use and how you will play the music files. Since some people still keep their old portable players, MP3 is the best format because it guarantees to be opened and played.
In contrast to device usage, if you plan to digitally archive music files, an MP4 with ALAC is better than an MP3. ALAC is a lossless format that can preserve all the details of source material; it allows you to create an MP3 if you need a smaller version. But once you have made the MP3, you can't get back by converting it to MP4/ALAC because it will only create a larger file size with the same quality as MP3.
Part 3: How to Convert between MP3 and MP4 Formats on Windows/Mac
Converting files like MOV or WAV to MP3 and MP4 is more straightforward with many tools you can find on the market. But not every software you encounter can be flexible as 4Easysoft Total Video Converter. An outstanding tool offers you the functions you need for MP3 and MP4 files. Without a doubt, Total Video Converter promises the best quality for any file you want to convert to MP3 or MP4 on Windows and Mac. It lets you configure the output settings to set the bitrate, sample rate, and resolution to preferred choices.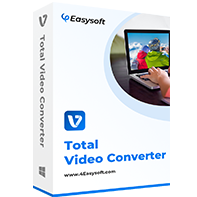 4Easysoft Total Video Converter
Convert files to MP3 and MP4 easily without losing the original quality.
Able to change the audio encoder to set the desired audio formats in MP4.
The advanced settings enable users to edit and change original file data.
GPU acceleration for a smoother converting process with 50x faster speed.
How to convert to MP3 and MP4 with the help of 4Easysoft Total Video Converter:
Step 1Download 4Easysoft Total Video Converter on Windows/Mac. Once installed on your device, launch the software to convert files to MP3 or MP4. Click the Add Files button from the interface. You can also click the Add Files button at the top-left corner to do batch conversion.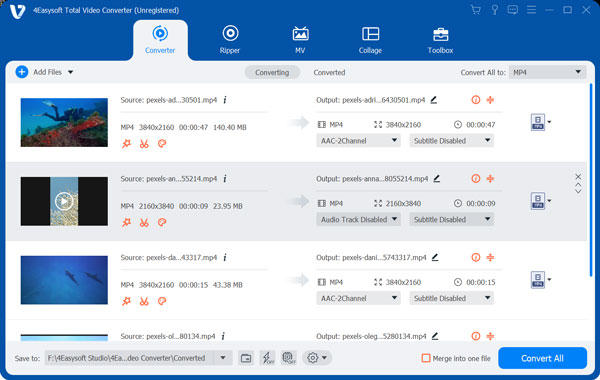 Step 2After successfully uploading the files, click the Format button and go to the Video tab to select the MP4 format. Go to the Audio tab for the MP3 format. To configure the resolution option, click the Custom Profile button to change it to lossless quality.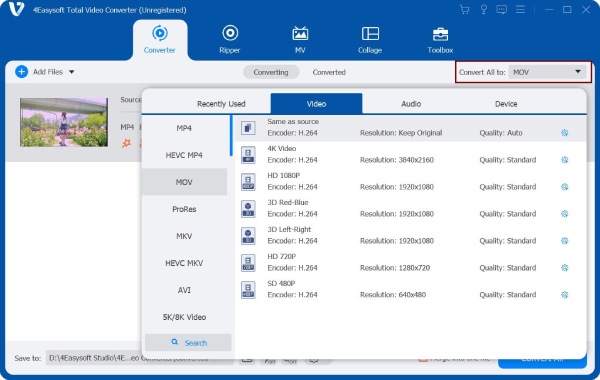 Step 3In the smaller window, select the desired sample rate, bitrate, quality, and audio settings for the file you want to convert. Click the Create New button to save it as another custom resolution option.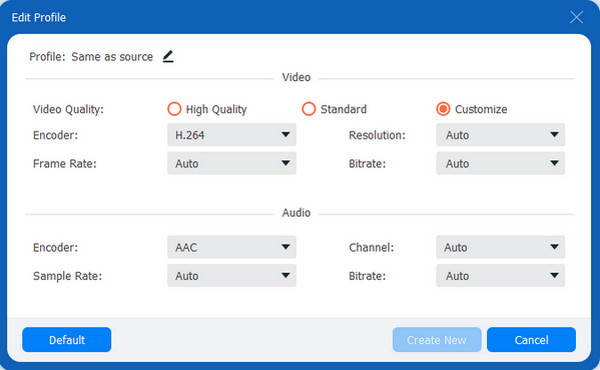 Step 4Click the Save To dropdown list at the bottom part of the main interface to browse the desired file folder. After setting everything up, you can finally click the Convert All button to start converting between MP3 and MP4.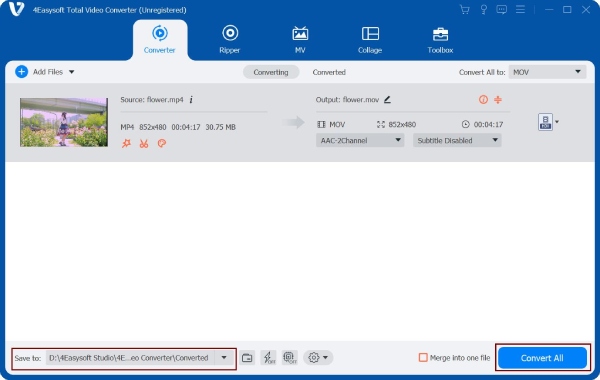 4: FAQs about MP3 and MP4 Formats
Which has a higher audio quality between MP3 VS. MP4?

For example, an MP3 with 320kbps might sound identical to an MP4/AAC with 320kbps. You can play it on a portable device and enjoy listening to files. However, digitally, an MP4 with ALAC would do the justice.

What bitrate should I use for MP3?

You can use 128kbps is enough if you are using a player with headphones and you don't listen too much to music. But if you want better sound quality audio without making it a large file, try using a bitrate of 256kbps.

Can I convert MP4 to MP3?

Yes, of course. You can extract the audio from an MP4 and convert it to MP3. Compatible with Windows and Mac, 4Easysoft Total Video Converter is an easier way to finish the conversion if you have multiple files to convert.
Conclusion
In comparing MP3 VS. MP4, there is a huge difference between these two important formats. Whether you want to save audio files digitally or want to have a better sound quality for your portable device, use 4Easysoft Total Video Converter so you can control the output settings. Many professional users recommend this tool because of its advanced features you can use unlimitedly. Try the free trial version now.
Related Articles