Top 15 Creative Instagram Story Ideas to Make Story Entertaining
Instagram Story lets users share their latest moments, engage with people, and undergo marketing. However, Stories only last for 24 hours, and to acquire many audiences in that short time, you must ensure your Instagram Story ideas are engaging and entertaining enough to attract their attention. What is the best idea to reach that desired audience? Well, continue reading this post, which features the 15 best Instagram Story ideas! Explore them and pick one that suits your needs!
Part 1: 15 Best Instagram Story Ideas to Make Your Videos Interesting
There are more than 15 Cool, Creative, and Engaging Instagram Story ideas for photos you can do to boost your engagement with your audience or entertain them. Each possesses different arrangements or edits that fall on a specific type of Instagram content. And just like what has been mentioned in this post, it features 15 various Instagram Story ideas; you can choose which suits your needs.
1. Ask Q & A Discussion.
If you are searching for an Instagram Story ideas that let you engage with your audience, one of the best idea you can do is to host or ask questions from them. You promote engagement by letting your audience share their thoughts about your question. Vice versa, you can also let them ask questions from you related to a specific topic, scenario, event, or product. Good thing Instagram offers Question Stickers, which you can use to post questions on your Story.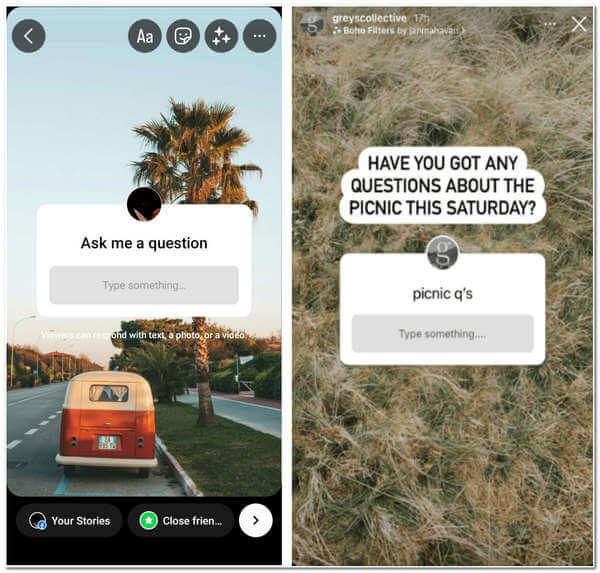 2. Perform a Poll.
Aside from Asking Q & A Discussion cool Instagram Story ideas, you can also conduct a poll to acquire engagement with your audiences. In this way, you are not just obtaining interactions with them, but also you can get to know more about them. This is a great idea to identify the majority's preferences, which is beneficial if you plan to build your brand, product, or service. Instagram offers a Poll sticker for this one.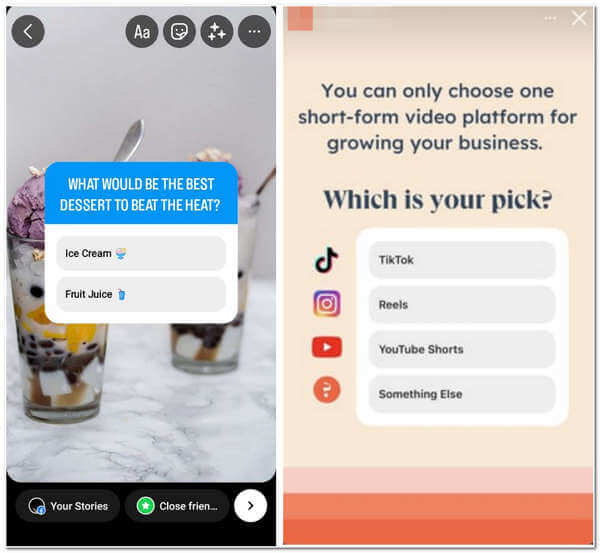 3. Initiate a Quiz.
Another creative Instagram Story ideas you can do is to post a simple Quiz for your audiences. The same goes for the first two ideas; through this, you could also gain engagement with your audiences. It promotes entertaining and relatable moments as you test their knowledge of a specific product, service, topic, etc. For this idea, you can use Instagram's Quiz Sticker.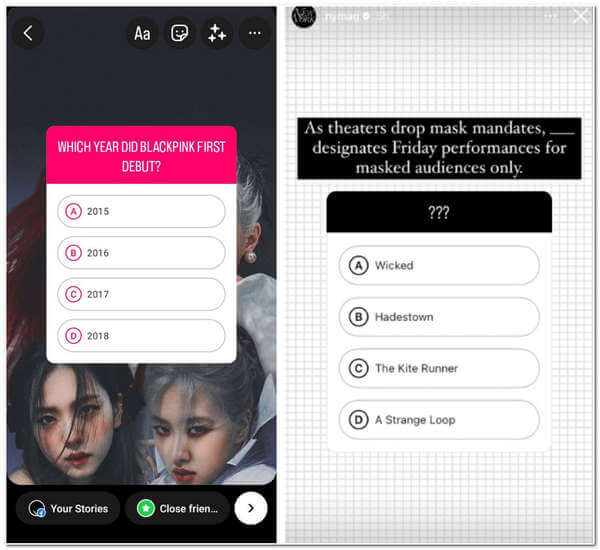 4. Repost User-Generated Content (UGC) Content.
Suppose you are offering services or products and utilize Instagram to promote them. In that case, this Instagram Story idea is good for you to acknowledge those who already patronize your offerings. Aside from the interaction and engagement, you can bring good relationships with your audiences. You just need to find those audiences who featured your brand via the hashtag you previously used for promotion and repost their content as your Instagram Story.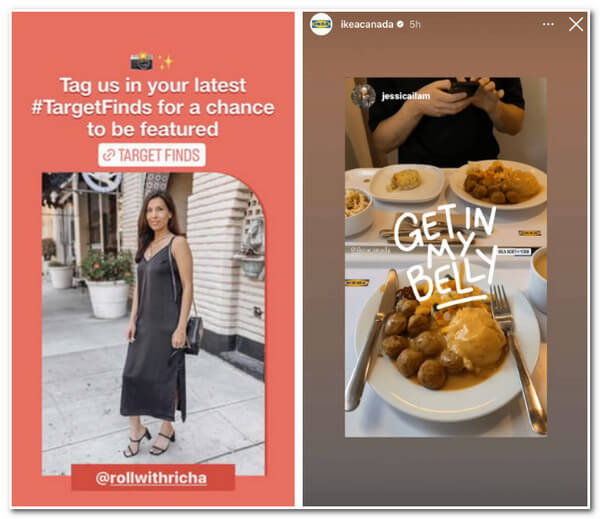 5. Gain Feedback Through Instagram's Emoji Slider.
Another cool Instagram Story ideas that enables you to engage with your audiences is collecting their thoughts about a particular subject using Instagram's Emoji Slider. You will not directly obtain their exact worded feedback on the subject, but it is enough to see their feeling and emotions towards it.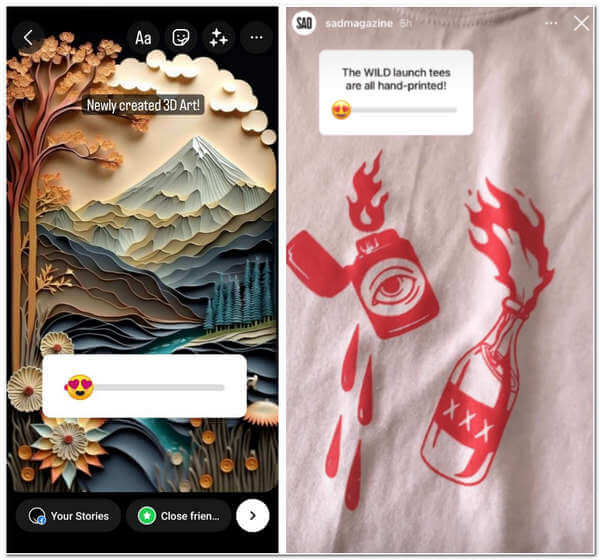 6. Publicize your Interest via Instagram Story.
Alternatively, you can also share your interest with your audiences, which is a great Instagram Story ideas to build engagement with them. Aside from exposing what you love to do, talents, skills, etc., you can also acquire suggestions, reactions, and comments from them, where engagements and interactions occur.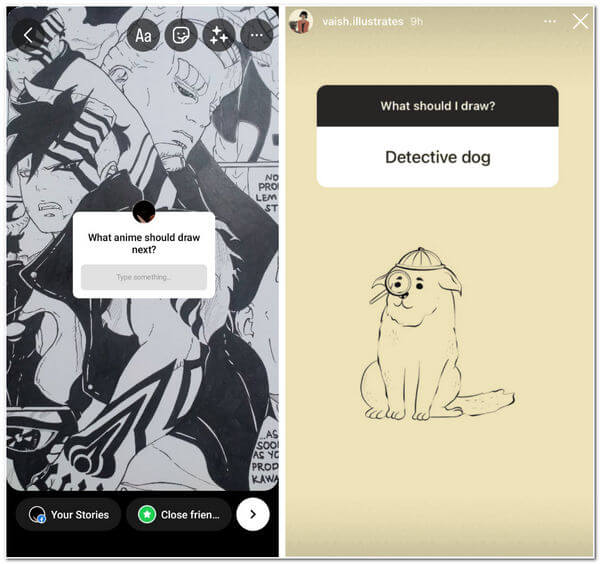 7. Make use of Graphical Elements and Mix them with Real Images.
If you want to be creative with your Story, this creative Instagram Story ideas is for you. This idea will unleash your creativity, wherein you can utilize various emojis, stickers, GIFs, Avatars, etc., as a design for your Story. You can use those graphics to bring new tastes, express emotions, and representations to prevent the plainness of your Story even though you are just using a single photo.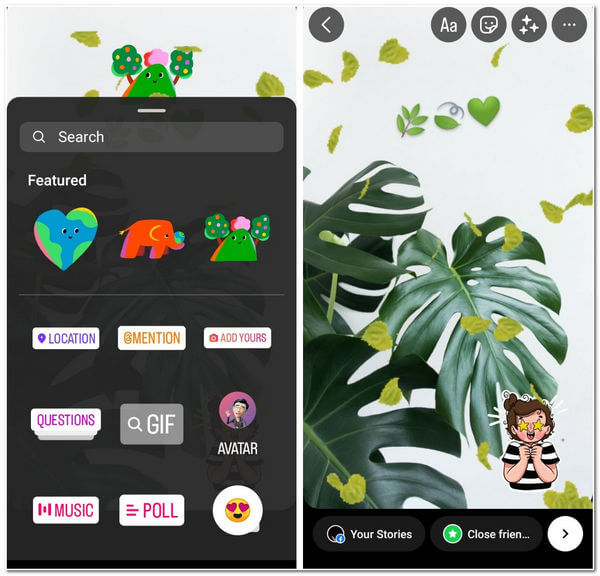 8. Create a Progress Story.
Since Instagram Story enables you to post multiple stories, these cool Instagram Story ideas will surely excite your audiences. Showing the progress of a subject in your Story will build up curiosity and excitement in your followers. You also give them something to look forward to as they await further progress in your subject. This will indeed initiate engagements and provides entertainment.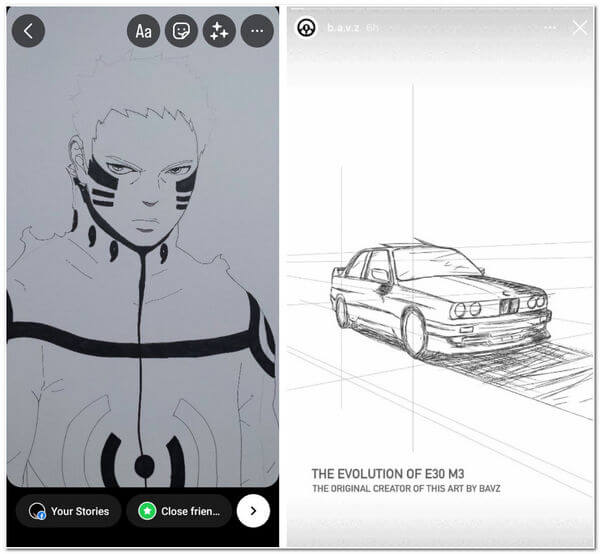 9. Share your Life Event
Usually, people use Instagram Stories to share their daily activities, and you can also share yours! Parties, outings, life activities, and birthday Instagram Story ideas are the usual things you'll see on Instagram. You can use various text and graphical elements offered by the platform that suits your subject.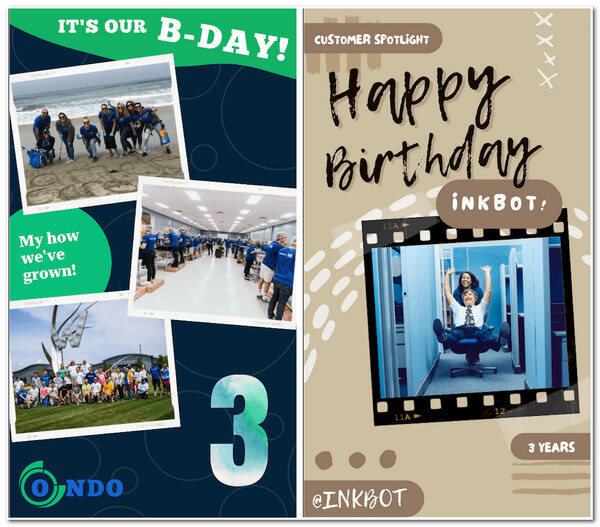 10. Build Instagram Story Collage
Another Instagram Story ideas is to make a collage of your best moments. Compiling two or more images on one frame is a great way to share on Instagram Story with just one posting. You can bring different images to create a beautiful and eye-catchy presentation. Through this, you will not provide your audience with exhausting stories to check. To do this, you can use Instagram's built-in collage layouts.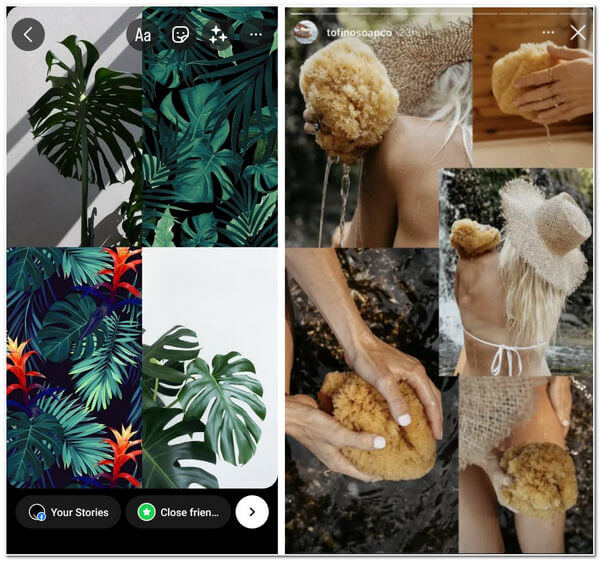 11. Utilize the Countdown Sticker
The following cool and creative Instagram Story ideas use Instagram's Countdown sticker. If you wish to have an engaging story, then using a countdown sticker is what you need! This sticker generates a sense of urgency, curiosity, and excitement, making audiences wait for a particular reveal you have posted. You can also use this to countdown to many subjects, such as travel, educational activities, business marketing, etc.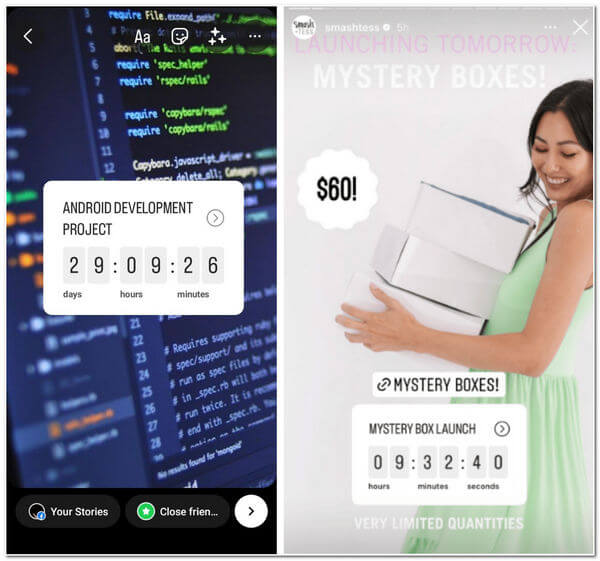 12. Story with Music Sticker
Another cool Instagram Story ideas is adding backtracks to your Stories! Adding background music to your Story can make it much more entertaining. Fortunately, Instagram offers a library of various sounds and music with lyrics; you can choose which applies to your Story's subject. It also offers a built-in editor, enabling you to modify its looks.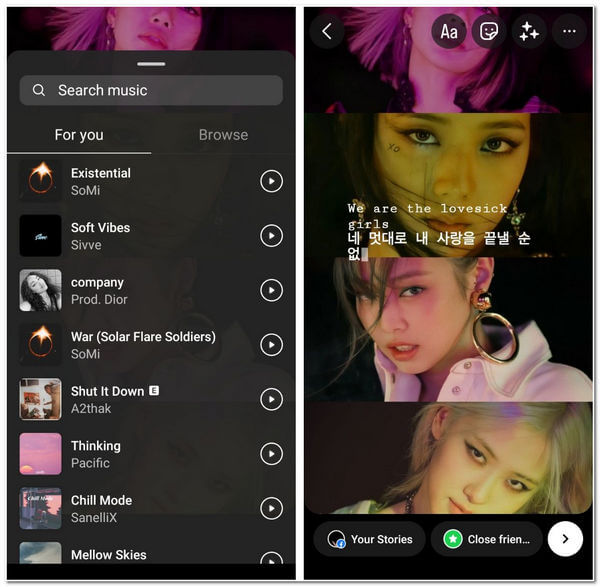 13. Post a How-to Story
The following creative Instagram ideas is posting a how-to Story. With this idea, you can create a step-by-step product or service tutorial. Through this, you can provide users with an activity and initiate engagements with them as well. Additionally, with this idea, you can provide your audience with new learning and keep them interested in your Instagram Stories.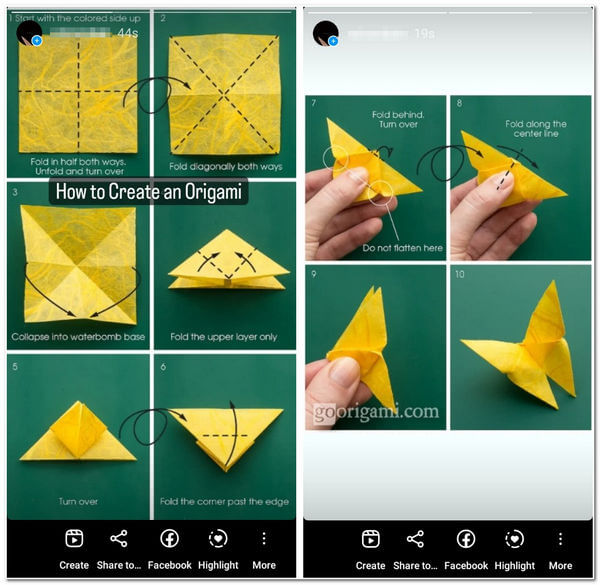 14. Share Funny Content
The second to the last Instagram Story ideas is to post funny content on your Story. People always want to be entertained, and one of the best suggestions is to present them a funny content. You can share ready-made funny content from other creators or create your own.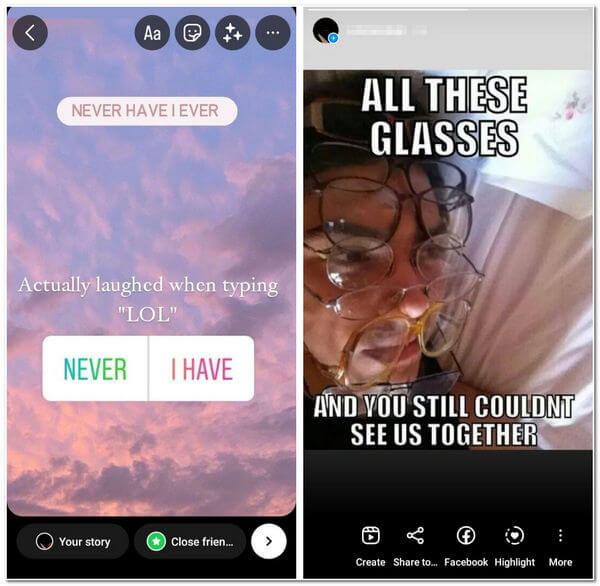 15. Share Motivational Quotes
The last Instagram Story ideas you can try is to share motivational quotes. If people love to laugh, they also love to hear or read messages that make them inspire, motivate them, and acquire hope and wisdom. This type of content allows you to entertain audiences, engage with them, and helps you connect with much larger audiences.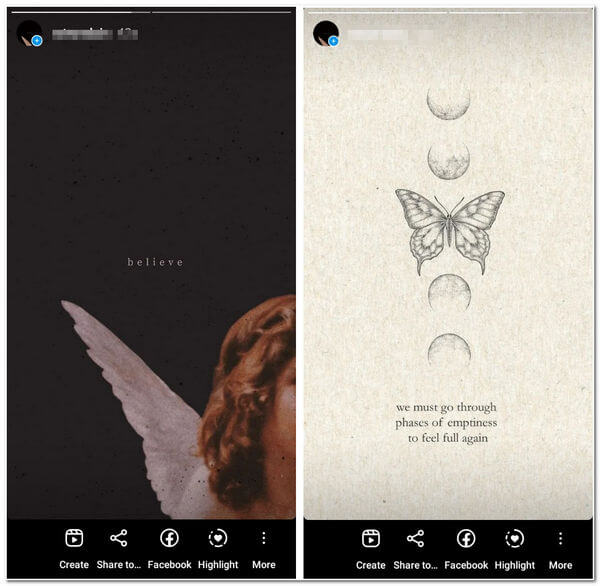 Part 2: The Ultimate Way to Edit and Achieve Your Instagram Story Ideas
That's it! Those are the 15 best Instagram Story ideas to boost your content or brand engagements. If you have already decided which would suit your needs, this post recommends you produce it using the 4Easysoft Total Video Converter tool's advanced content editing features! Those redefining features enable you to trim your content, rotate, and crop videos with the best Instagram Story size. Moreover, you can also apply creative themes, beautiful effects, fantastic filters, etc. Furthermore, this tool also supports the Upscaler feature, which you can use to upscale the quality of your Instagram Story content for a much better viewing experience! These are just a glimpse of its features; it still has much to offer for your Instagram Story idea creation.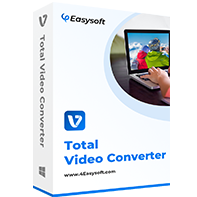 4Easysoft Total Video Converter
Support a library of Themes and Filters you can apply to your Instagram Story.
Equipped with a Watermark feature that enables you to add text and graphical elements to your Instagram Story.
Infused with Start & End Titles and Audio Tracks options that let you add titles and backtrack to your Instagram Story.
Equipped with Output Tweaking options that enable you to modify to have a high-quality result.
How to use 4Easysoft Total Video Converter to bring life your Instagram Story Ideas:
Step 1Download and install the 4Easysoft Total Video Converter tool on your computer. Then, launch the tool, select the MV tab, and click the Add button to import the video or photo.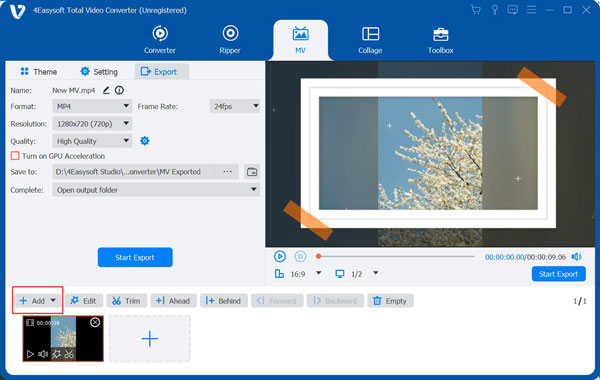 Step 2After that, tick the Edit button with the Starwand icon. In the new window, you can either Rotate, Crop, Apply Effects & Filters, or Watermark on your content based on your preferences. Then, click OK once you are done.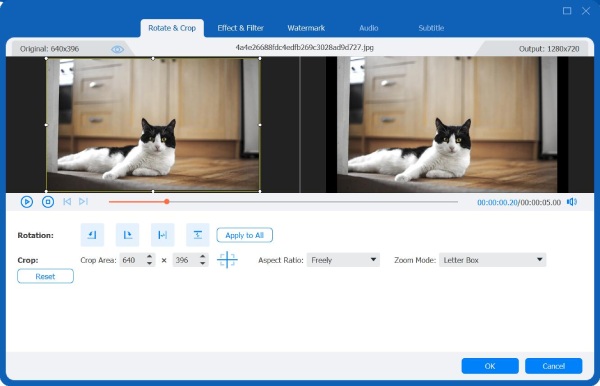 Step 3Next, you can select a specific Theme that applies to your Instagram Story. Each of them has its own effects and transition animation.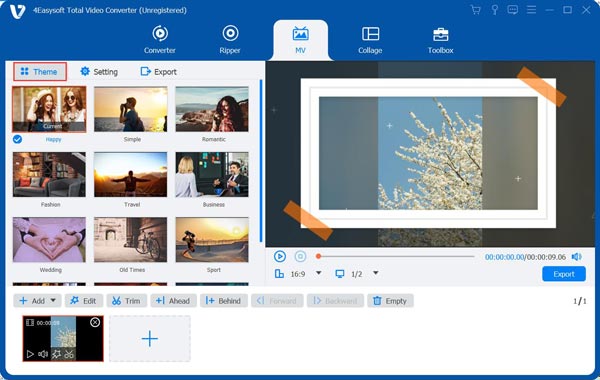 Step 4Then, if you wish to add titles to your Instagram Story content, tick the Settings tab, and choose whether you wish to add Start or End titles or both. You can also apply background music to your Story by clicking the Background Music Plus icon and adjusting its Volume and Delay.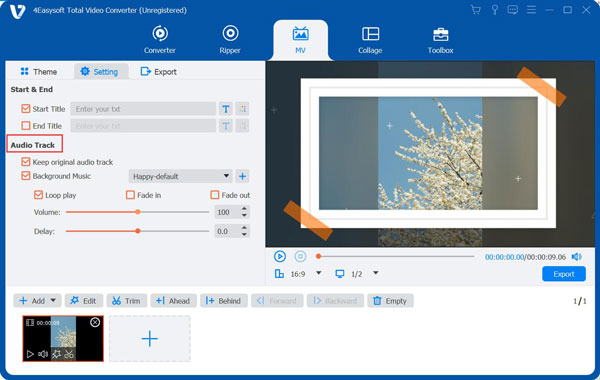 Step 5Once you are satisfied with your arrangements, select the Export tab, and choose your desired Format, Resolution, and Quality to export your Instagram Story. Then, tick the Start Export button to initiate the exportation process.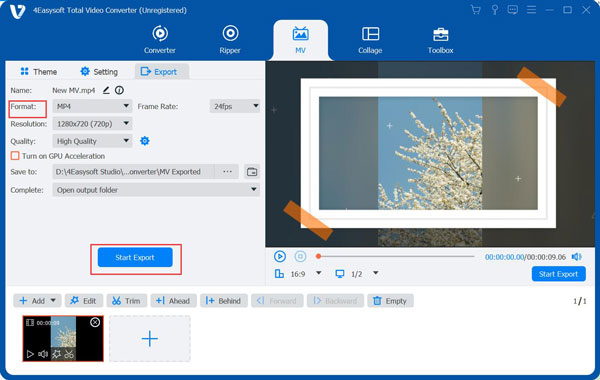 Part 3: FAQs about Instagram Story Ideas
1. Why does Instagram crop my Story?

If you have experienced cropped Stories on Instagram, you must remember that the platform strictly sticks to its imposed Instagram Story dimensions. If your content doesn't fall into that required dimension, Instagram will automatically crop it, which will cause a loss of quality.

2. How many Stories can I post on Instagram?

Instagram allows you to post 100 stories which will last for 24 hours. Exceeding this number will cause the deletion of the previously uploaded Story.

3. Can I post Instagram Stories as an advertisement?

Yes, you can! And with this Instagram Story ad, they appear to other Instagram users and don't disappear after 24 hrs. Instead, you can customize how long it appears for the campaign and choose to bring it to another ad platform as well. However, you need to remember that the Instagram Story ad is not free; you need to pay before you can use it.
Conclusion
There you go! Those are the 15 Instagram Story ideas that you try! You can choose which achieves your desired cool, creative, or engaging Instagram Story needs. If you are searching for a platform where you can create and produce the best and high-quality Instagram Story, then the 4Easysoft Total Video Converter tool is what you are searching for! With its advanced video editing features, you can produce the best Instagram Story! Feel free to visit this tool's website to learn more about it today!
Related Articles: