Get to Know the Instagram Story Size to Have Suitable Video Dimensions
Instagram continuously hits the bar of being relevant to every personal or professional need through its features like Story. Getting to know the Instagram Story size and editing it before uploading is necessary. That's because you may notice that Instagram crops your videos to fit the size and even lower the video quality on Stories. Continue reading this post to learn the Instagram Story size requirements and the tool to help you resize your video.
Part 1: Introductions to Instagram Story Size: Dimension, File Size, etc.
"What is the Instagram Story size?" By learning the Instagram Story-supported sizes, such as aspect ratios, dimension, file size, etc., you can cope and avoid your videos being cut off and containing unnecessary pixelation. Additionally, by having a right-fit video, you can ensure that they will come across various devices with different screen display resolution properly and looks more professional. So without further delay, start exploring the requirements below to finally answer your question regarding Instagram's Story requirements.
1. Let's begin with the Instagram Story Size Ratio. Instagram Story requires its users to upload videos in a 9:16 aspect ratio. This specific ratio is supported by most smartphones available today, and it is easy to capture a video with this aspect ratio on your mobile device. Why? Because if you capture a video using your mobile device's camera, it will be more likely to save it by your device with this ratio, especially if you captured it in portrait. However, if you wish to post a video captured in landscape orientation, it should have a 1.91:1 aspect ratio.
2. Next, the Instagram Story size dimension is 1080px by 1920px. This means you have to ensure that your video has 1080 pixels wide and 1920 pixels tall. If your video falls on this Instagram-required dimension, you could achieve the best and high-quality IG Story. If not, Instagram will automatically crop your video, and it will definitely look unacceptable.
3. You should also make sure that your video falls under the Instagram Story upload size limit requirement. Instagram accepts various videos up to 4GB in size. Although, if you plan to upload a lengthy 4GB video, expect your video to be split into another Story block. This is because Instagram only allows you to upload a 15 seconds video in every Story.
4. You should note that Instagram Story only supports MP4, MOV, and GIF file formats. These formats, especially MP4 and MOV, are considered the best or most high-quality. But Instagram prefers MP4 than the other required formats. This is to make your video playable across different devices.
Now those are Instagram Story size, aspect ratio, dimension, and format required specifications that your video should have and check before you upload them on your IG Story. For you to ensure having the best Instagram Story, here are the valuable tips you need to consider:
You have to make sure that your video should check all the boxes of Instagram Story size requirements. Those requirements are essential to avoid possible cut off, unpleasing pixels, etc.
Ensure that your Camera settings are set to capture video with 1080 pixels. For you to have the assurance of capturing high-quality video.
Pay attention to Instagram's Safe Zone. The safe zone is a feature of Instagram Story that helps you place your content far from the areas where risks of getting cut off are present. They are in blue grid lines, which appear once you reach the edge of the safe zone after placing GIFs, stickers, or other elements.
Post a video on Instagram Story with a stable and strong Wi-Fi or Data connection. This is because even though you have a high-quality format, the unstable connection can cause your video to be pixelated.
It would be better to upload vertical content on your Instagram Story rather than horizontal content. This is not only because Instagram works well with portrait-oriented videos but also because it highlights your video's subject more.
Part 2: How to Upload Videos with the Best Instagram Story Size
Now those are the Instagram Story size requirements you need to take note of and use as a guide in checking your video before uploading it to your Story. If you have a video that doesn't fit those Instagram Story requirements, then let the 4Easysoft Total Video Converter be your best video resizer tool. This tool has a Video Cropper feature on its built-in Toolbox, which can resize your video into a 9:16 aspect ratio, which Instagram Story supports. Moreover, this tool also offers various resolutions, such as 1080P, 4K, etc., which you can choose and apply to your video. With those great points, 4Easysoft Total Video Converter is indeed the best tool to help you resize your video and upload it to Instagram Story size.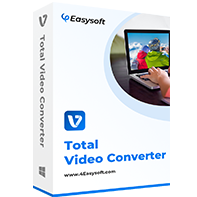 4Easysoft Total Video Converter
Supports a real-time preview feature, which helps you monitor the changes you've made to your video, particularly with its size.
Infused with video tweaking options that help you enhance your video's quality, resolution, frame rate, encoder, etc.
Offer you lots of aspect ratios and allows you to crop your Instagram video freely.
How to Change the Size of a Video to make it fit for Instagram Story Pixel Size:
Step 1Download and install the 4Easysoft Total Video Converter on your Windows or Mac computer. Once it is already downloaded, launch the tool and select Video Cropper from the option. Next, to import the video you want to resize, tick the Add a video to Video Cropper button with the Plus icon.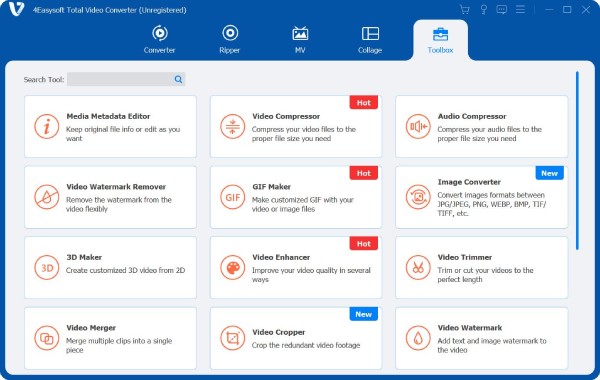 Step 2After that, tick the Aspect Ratio dropdown menu option and select the 9:16, which Instagram Story supports. You can also move the frame line you see on the tool's preview interface to the area you wish to capture.
Additionally, you can also tweak the resolution of your video; click the Output dropdown menu option with the Gear icon. In the Output Settings, you can tweak your video's resolution, format, fps, quality, etc. Then, click the OK button.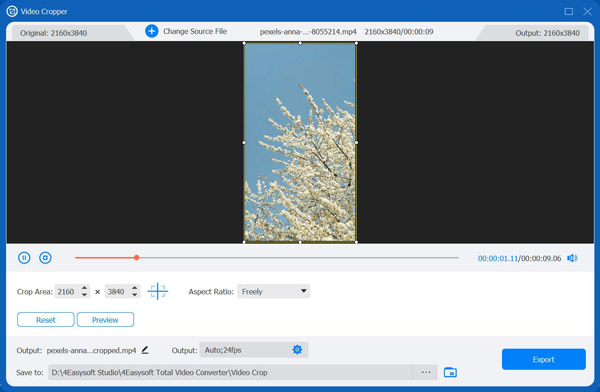 Step 3Once satisfied with your setups, click the Export button to finally save your work on your file storage, transfer it to your mobile device and upload it on your Instagram Story.
Part 3: FAQs about Instagram Story Size
1. Why did my video posted on Instagram Story become blurry?

Instagram undergoes a compression process that affects video quality, making it blurry. If you capture a video, settings should be in 1080p resolution to lessen the effects of compression and weak connection.

2. What is the size of Instagram's safe zone area?

The scope of the safe zone area is approximately 250px, and Instagram automatically reduces that area from the top and bottom of your Story to 1080x1920 pixels which is the required dimension of Instagram Story. So, the total left area will be 1080x1420 pixels. Instagram did this to provide space for your profile icon on the upper left corner of your story and the "Send Message" box, which can be found at the bottom left of the display.

3. Can I upload a 4K video on my Instagram Story?

Unfortunately, you can't. Instagram doesn't support 4K videos. If you try uploading one, you'll notice that Instagram will reduce its quality. So, it would be better to keep your video in 1080x1920 resolution.
Conclusion
With the list of necessary information regarding Instagram Story size dimension, ratio, format, file size, and valuable tips, you can now post your best love videos on your Story with proper size and dimension. If you need to resize your video to check all the boxes of Instagram Story requirements, make the 4Easysoft Total Video Converter tool your best ally. With this tool, you don't have to settle for resizing your video by choosing a proper aspect ratio; go further by enhancing the resolution and exporting it with high quality. Install it on your computer and experience its other great features now!
Related Articles