3 Easy Guides on How to Mute Sound on TikTok and Add A New One
It's annoying that after posting or reposting great content on TikTok, all of a sudden, the TikTok platform muted the sound on videos. This is due to TikTok's copyright policy which restricts users from using sounds owned by another user without permission or acknowledgment. If you need solutions for this, you are on the right page! This post deals with 3 ways how to mute sound on TikTok video, which is a great way to change the original sound into another one. So without further delay, let's dive in!
Part 1: 2 Ways on How to Mute Sound TikTok Directly
There are 2 ways how to mute sound on TikTok video, either you use muted video or choose to lower the volume level of the other one. To explain it further, TikTok allows you to choose and use your preferred sound from another video posted from the platform; this enables you to import a muted video and transfer it to a specific video. Alternatively, you can use the TikTok Volume Control built-in feature to turn the volume off. To do this 2 ways, check their corresponding step-by-step procedures to execute them.
1. First one is How to mute sound on TikTok video Before Recording:
Step 1Download your preferred muted video and then launch your TikTok app.
Step 2After that, tap the Plus icon, select the muted video, tap Next, and tap Post.
Step 3Then, tap the Disc icon and select Add to Favorites. You can now use this muted sound in every post you will post. You can also do this method if you experience overlapping audios from a single TikTok video.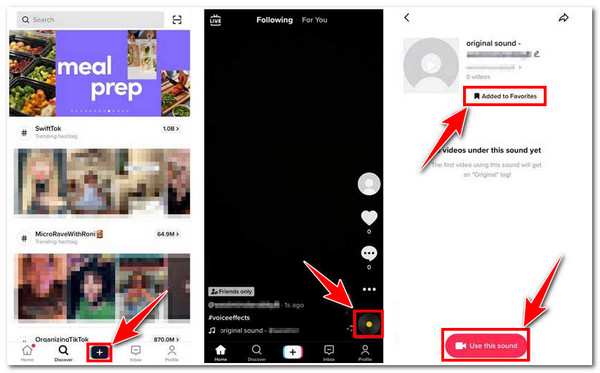 2. Alternatively, Use the TikTok Volume Control to Turn Off the Volume when Posting:
Step 1On your TikTok, tap the Record button with the Plus icon to record a new video or use an existing one in your gallery that you wish to post without the audio.
Step 2Next, tap the Sound option below and select the Volume tab. You can use TikTok's built-in Volume Slider to turn off the volume or mute it. Drag the Original sound volume slider to the left until the volume percentage reaches 0% to mute sound on TikTok videos. This is helpful if you need to change the original sound of a specific TikTok video with a new one.
Step 3Once you are satisfied with the volume arrangement, tap the Next button to publicize your video.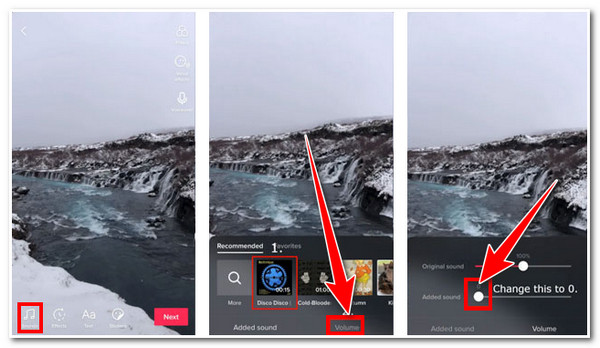 Part 2: The Ultimate Method to Edit and Mute Sound on TikTok Videos
Now that you have an idea of how to mute sound on TikTok video directly using the platform, you might find it very hassle to mute TikTok sounds one by one. This post recommends the 4Easysoft Total Video Converter tool to make things much more convenient for you. This tool is integrated with volume customization settings which you can use to modify the TikTok video's volume to either lower or mute it. It also enables you to add your own background track to the TikTok video, arrange its volume setups, and synchronize using the tool's built-in delay settings. You are probably interested to know more about this tool's other capabilities, well to get started, proceed to the other information below: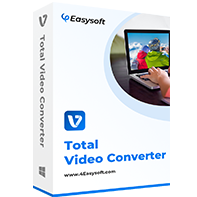 4Easysoft Total Video Converter
Support batch TikTok video editing and mute the sound simultaneously.
Offer you video and audio tweaking options for quality enhancements.
Capable of converting video into a new format supported by TikTok like MP4 and MOV.
Support preview section allows you to monitor the changes you've applied to your TikTok video.
How to Mute Sound on TikTok Video using the 4Easysoft Total Video Converter:
Step 1Download and install the 4Easysoft Total Video Converter tool on your Windows or Mac computer. Import your TikTok video by clicking the Add button. You can select multiple videos you wish to mute and import them simultaneously.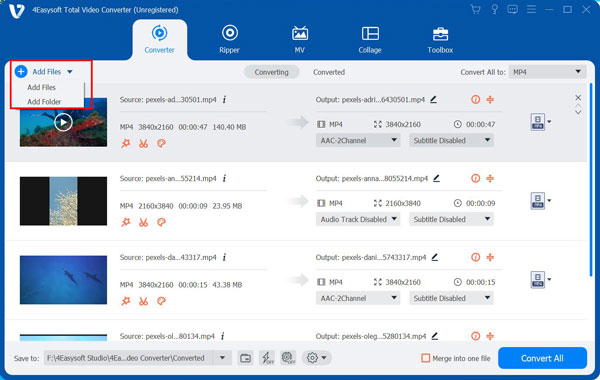 Step 2Next, tick the Edit button with the Starwand icon and select the Audio tab. After that, use the tool's Volume Slider and drag it to remove the audio from video and mute the sound on TikTok videos. You can also change the original audio into a new one by clicking the Audio Track's Add button.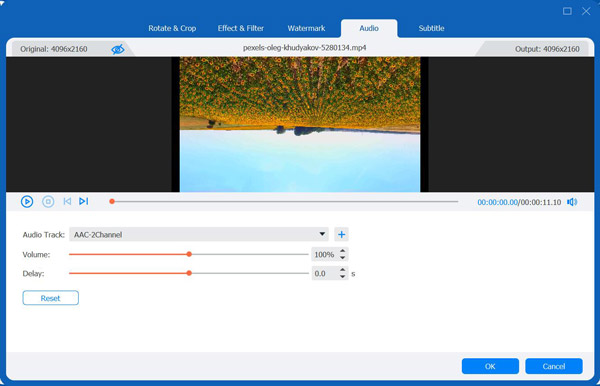 Step 3Once you are satisfied with your volume setups, select the OK button. After that, if you want to enhance the quality of your video, click the Convert All to dropdown menu option, select MP4 format, and tick the Custom Profile button with the Gear icon. On the Edit Profile window, you can tweak your video's quality, frame rate, bitrate, etc. If you decide to replace the video's original sound with a new one, you can also tweak its bitrate, sample rate, encoder, etc. If you are satisfied with the setups, click the Create New button to confirm changes.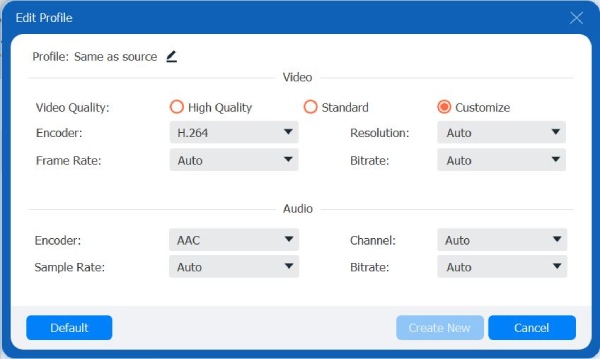 Step 4Lastly, tick the Convert All button, which will initiate the conversion process immediately. If you mute multiple videos, the tool will convert them all simultaneously.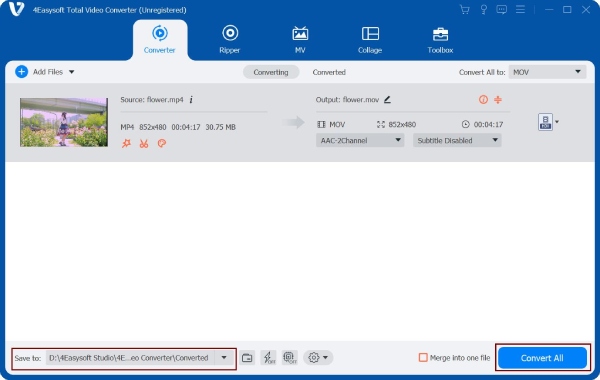 Part 3: FAQs about How to Mute Sound on TikTok
1. How to mute sound on TikTok live?

You can turn off your Mic during TikTok live using third-party applications like microphone disabler, which you can find on the market. To use them, you need to set up your TikTok live and enable the app; it automatically lets you turn off your mic.

2. Why does TikTok removes the sound of my video?

TikTok removes the sound of a video due to copyright policy. As part of TikTok's algorithm, once it identifies a user copyrighted a sound from the original owner, it automatically removes it. So to avoid this scenario, you must follow the provided solutions in this post, for they are helpful and effective.

3. How to fix a muted video on TikTok?

One way to solve it is to modify and re-upload it. In case you are uploading a video coming from another user, you need to apply changes to it, like adding effects or filters, then try reuploading it again.
Conclusion
There you have it! Those are the 3 different ways how to mute sound on TikTok video, whether before or after posting it. Through the TikTok built-in features, you can directly mute the original audio by changing it with a muted video as a sound file before posting it. Alternatively, through TikTok's volume customization settings, you can lower the volume until it is muted when posting. Even though it is effective, muting them one by one is quite a hassle and inconvenient. In this case, the 4Easysoft Total Video Converter tool is definitely the best solution to ease the process. So for a much easier and more convenient way of muting sound on TikTok videos, it is time for you to visit the website to download and install it now!