How to Delete Kik without Residual Junk: Here are 4 Workable Methods
Many people want to know how to delete Kik and all the private data when they are going to stop using it. Uninstalling it from the phone is very easy. But what about the Kik data, including the messages, group, and account? How to delete them is becoming a new problem for these people. Do not worry about it, this post will teach you how to delete Kik messages, groups, and accounts in a safe and quick way.
Part 1: How to Delete Kik Messages Permanently on iPhone
Many people know how to delete Kik messages on the chat screen, but other data like cache and private information will be still reserved on the iPhone. If you want to know how to delete Kik messages permanently, you can use professional tools like 4Easysoft iPhone Cleaner to help you. With the help of this software, you can easily erase the message data of your Kik.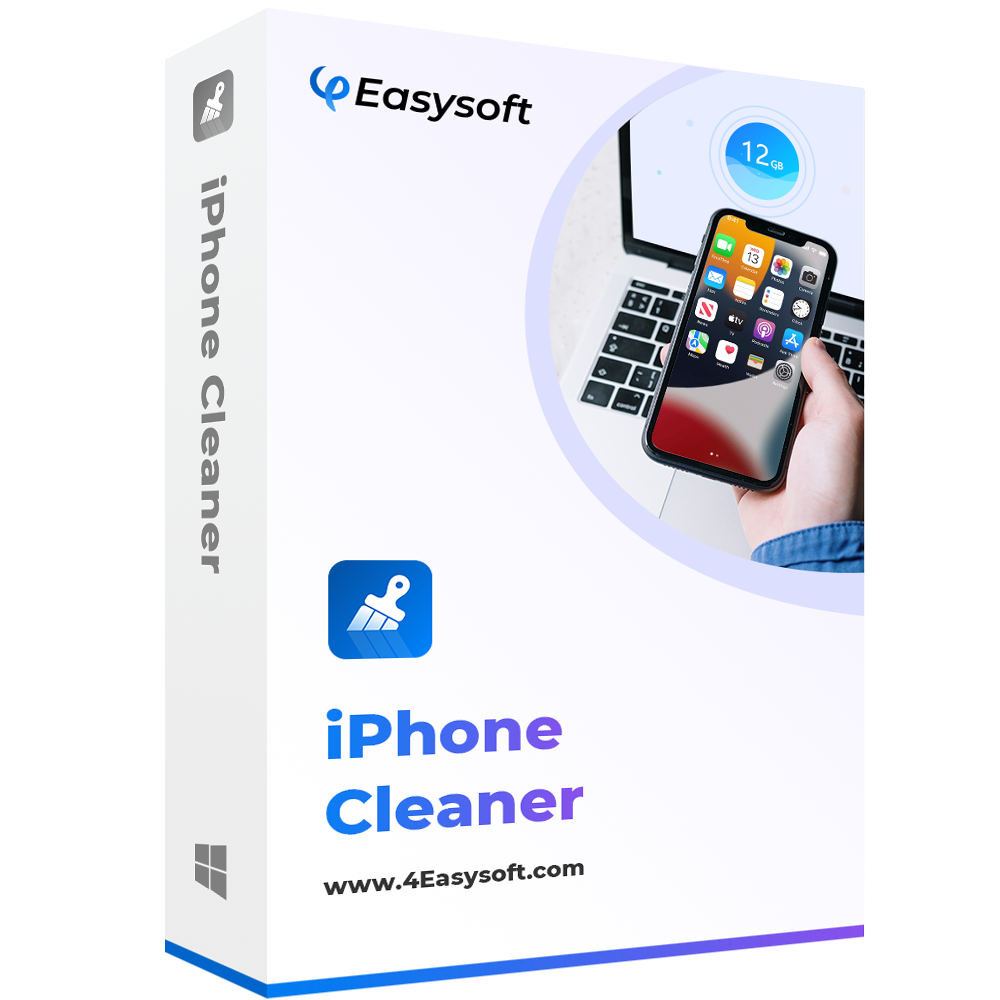 4Easysoft iPhone Cleaner
Scan and erase all junk files, temporary files, and system cache of Kik.
Recognize automatically and classify large files produced by Kik.
Detect all apps you have installed and delete them thoroughly.
Clean iPhone and Kik data safely without losing important data.
Here are the steps about how to delete Kik messages with 4Easysoft iPhone Cleaner:
Step 1At first, please turn off Find My iPhone and click the Erase Private Data button. On the main interface, you can see two buttons. Click the Custom Erase button to delete Kik messages, it will start scanning your iPhone. This mode enables you to preview and choose the data first before removing it.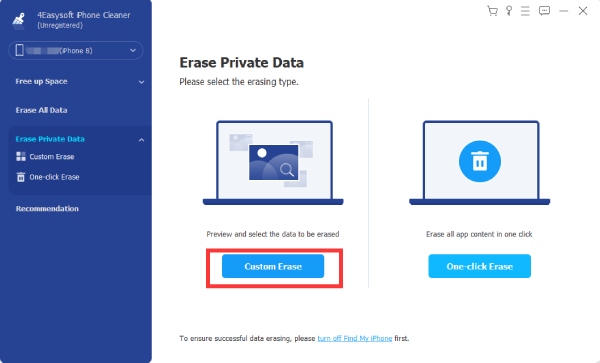 Step 2Once the scanning finishes, you will see all the private data on your iPhone along with the applications' private data. Decide which Kik message you want to remove and click the checkbox beside the data. Finally, click the Erase button to remove all.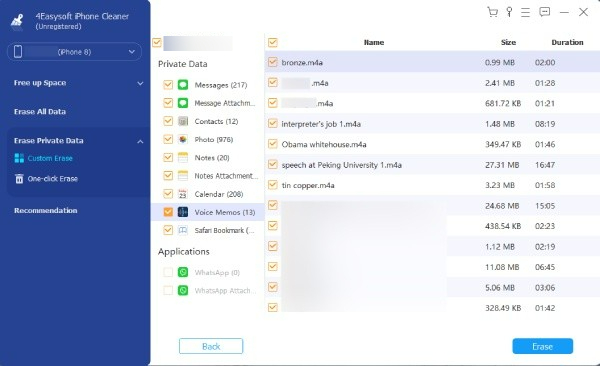 Part 2: How to Delete Unecessary Kik Group Permanently
If you are lacking space due to group conversation clutter and don't know how to delete Kik group conversation, then follow the method given below.
Step 1Open the Kik Messenger application.
Step 2Now, find the conversation that you want to delete. And swipe right on the conversation.
Step 3A pop-up menu will open and then tap Delete on the option. Tap on this option and you would be able to successfully delete the group conversation successfully.
However, this doesn't work like other social media platforms. There, you can delete multiple messages from a group chat but still remain a member of the group. If you delete a group conversation on Kik, you also remove yourself automatically from the group – so you'll need to be cautious when deleting them and make sure that you're only deleting what you no longer need.
Part 3: How to Delete Kik Account Temporarily and Permanently
Kik provides you the functionality of either temporary deactivation of your account or permanent deactivation of your account that is the deletion of the account.
1. How to Delete Kik Account Temporarily
Deleting your account will have some effects such as your username would no longer be searchable, and you will not be receiving any messages or emails from Kik. Moreover, your name or username would be removed from the contact list of people you have talked with.
And here are the steps about how to delete your Kik account temporarily: you would need to go to the Deactivate website from the Kik official website. And enter your email address associated with your account. You would receive a link in your email to temporarily deactivate your account. But, if in the future, you would need to reactivate your account, then you can do so by signing into your account with your account credentials.
2. How to Delete Kik Account Permanently
On permanent deletion or deactivation, your account will no longer be accessible, no emails and messages from Kik, your username would be deleted from the database, and your profile will soon be removed from the contact list of people you have talked with.
And here are the steps about how to delete your Kik account permanently: Visit the Deactivate website from the Kik website and enter your username and then enter your email. You would then receive a link in your email inbox that will delete your account permanently.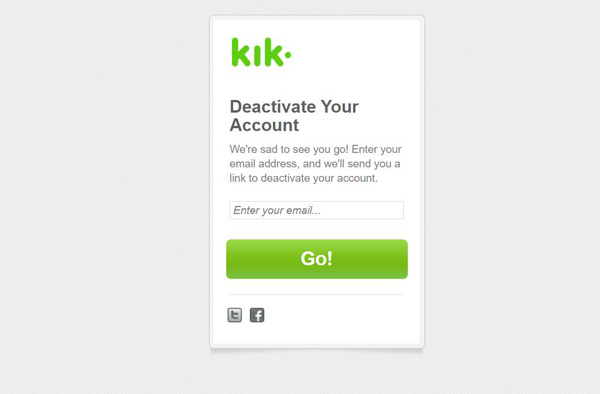 Part 4: FAQs about How to Delete Kik Data on iPhone 14/13/12/11
How do I delete a picture that I sent on Kik?

You can delete any text, image, or video in Kik chat, by doing the following: Tap and hold the picture. You'll see a pop-up with paste or delete. Tap Delete, and that's it.

Does blocking someone on Kik will delete messages?

Messages from the blocked person will be hidden and all conversations with the individual will be deleted. Also, when the blocked person tries to send you a message, they don't know that they are blocked, and their message is never delivered to you.

How to delete Kik account without the email address?

If you forgot the email address or it's unavailable now, you can easily contact the Kik Support to ask for help. After you provide the needed information, your Kik account will be deleted manually.
Conclusion
Now you know how to delete Kik, no matter its messages, group, or account. There are all specific ways illustrated to you. And if you worry about there being residual uninstallation junk or deletion junk, you should use 4Easysoft iPhone Cleaner to delete the Kik files on your iPhone. You can use this software to clean your Kik safe and clean.
Related Articles