The Best Way to Rip and Convert Blu-ray to Xbox One, S, and X
"Does the Xbox gaming console really capable of playing Blu-ray movies?" Yes, Xbox One, Xbox S, and Xbox X can play Blu-ray discs. "Then, why do I encounter errors playing it?" There are actually some reasons why this playback issue took place when you play Blu-ray disc on Xbox. Fortunately, you found this article! This post will mainly discuss how to address this issue by identifying the supported formats of Xbox and the best solution you can do, which is to rip Blu-ray to Xbox.
Part 1. Introduction to the Supported Formats on Xbox
Before exploring the best way to rip Blu-ray to Xbox for restriction-free playback, let us first talk about why compatibility and playback issues occur and learn the supported formats of Xbox.
As we all know, Xbox is a gaming console that Microsoft develops. This tool was made to enjoy a realistic graphics gaming experience through television or other media devices. Moreover, Microsoft made Xbox capable of playing or streaming Blu-ray and Blu-ray 4K discs. Furthermore, this console can play those mentioned discs in 4K Ultra HD quality video. Then why is Xbox linked with issues that it cannot play Blu-ray discs?
First, you must check whether your Blu-ray disc is clean and has no damage. Xbox won't play your Blu-ray disc if it contains defects, so if you have a damaged Blu-ray disc, you need to change to a new one. Or, it could also be a region blocking, which takes place if you bought your Blu-ray in a specific region different from your Xbox console.
So for you to still play your Blu-ray disc on your Xbox despite having those problems, you need to rip or convert your Blu-ray to Xbox-supported formats. This is a great way to still play your Blu-ray without experiencing compatibility issues or playback errors. To know the supported formats of your Xbox, please refer to the list below.
◆ 3GP - Audio and Video
◆ ASF
◆ AVI DivX, Uncompressed, and Xvid.
◆ JPEG
◆ MKV
◆ MOV
◆ WMV HD
◆ MPEG-2 - TS and HD
◆ H.264/MPEG-4 AVC
Part 2. The Best Way to Rip Blu-ray to Xbox One S/X
One of the perfect tools to convert and rip your Blu-ray to Xbox is the 4Easysoft DVD Ripper. This tool can rip your Blu-ray into 600-plus different formats and devices, including Xbox One X, S, and 360 with the preset settings. Moreover, this tool is also made to provide you with an ultra-fast ripping and conversion speed at 60X faster than other DVD ripper tools. What's more impressive about this tool is that it offers various output tweaking options to enhance your video's quality and resolution. Additionally, it can bring changes to your video, for it is infused with advanced video editing features. With those fantastic points, this tool is definitely the best tool to help you achieve your desired Blu-ray to Xbox conversion and ripping process.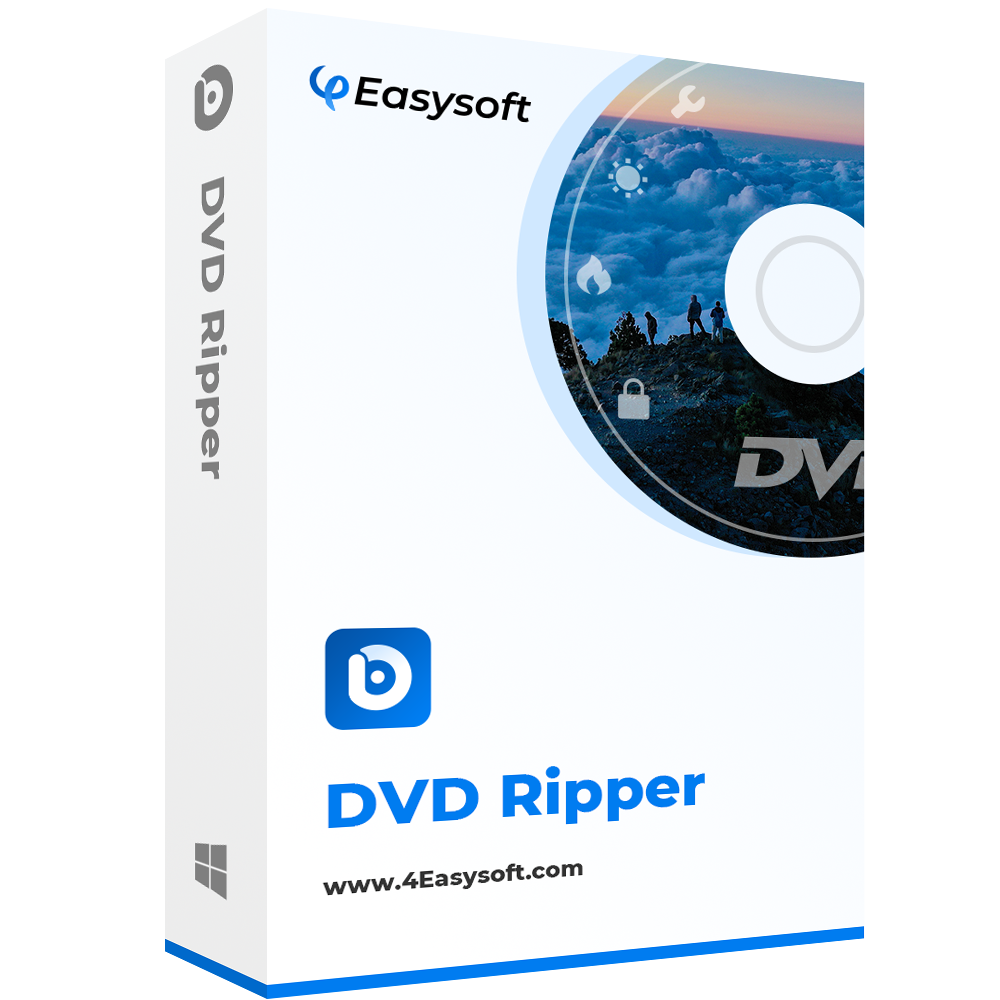 4Easysoft DVD Ripper
Infused with a GPU-accelerated feature that helps the ripping and conversion process incredibly fast.
Enable you to add stunning filters and effects to your homemade Blu-ray movie before ripping it.
Offer additional free features such as Video Compressor, GIF maker, Video Enhancer, etc., accessible on its toolbox.
Support multi-core processors responsible for you having a flawless and smooth Blu-ray ripping process.
Here are the simple steps to rip your homemade Blu-ray movie to Xbox One S/X:
Step 1Go to the 4Easysoft DVD Ripper's website to download and install the tool on your Windows or Mac OS. Launch the tool and insert your Blu-ray disc into your disc drive. After that, click the Load DVD and select the Load DVD Disc option.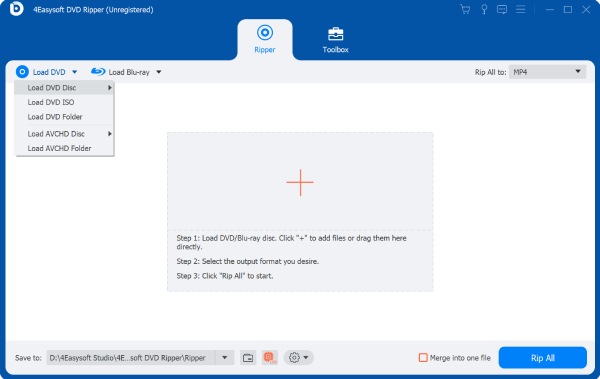 Step 2Then, click the Full Title List button to access all your Blu-ray disc titles. In the new window, select those titles you wish to rip by ticking the checkboxes. Once you are satisfied with your choices, click the OK button.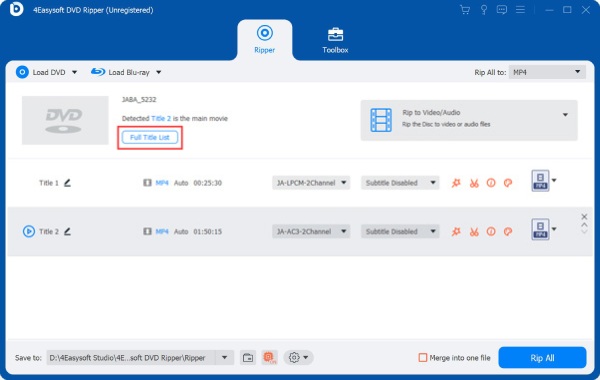 Step 3After that, tick the Rip to Video/Audio button and click the Rip All to button to access the output formats and device presets. In the new window, you can convert your Blu-ray into Xbox S/X-supported formats or directly with an Xbox device. If you want to rip and convert it into a video format, click the Video tab and tick the MOV format. Otherwise, click the Device tab, scroll down, tick the Games button, and select your Xbox model.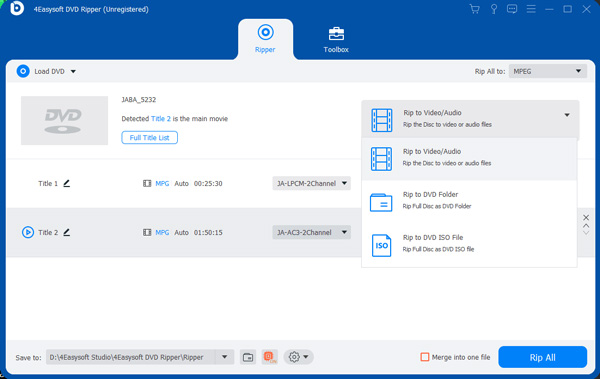 Step 4You can also tweak your output's quality, resolution, bitrate, frame rate, etc., by clicking the Custom Profile button with the Gear icon. Once you are done with customization setups and satisfied already, tick the Rip All button to start the ripping process of your Blu-ray to Xbox.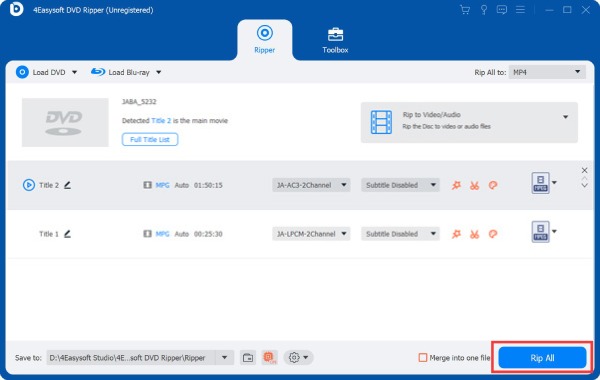 Part 3. FAQs about Ripping Blu-ray to Xbox
1. Can I watch my 4K Blu-ray movies on my Xbox One S/X?

Yes, you can! You can stream movies or content from YouTube, Hulu, and Netflix with a 4K resolution. The same goes with Blu-ray movies; you can watch them in stunning visual fidelity with HDR, whether on your Xbox One S/X.

2. Does Xbox One S/X support playing 3D Blu-ray Discs?

Unfortunately, Xbox One only supports 4K Blu-ray discs and standard Blu-ray. If you have 3D Blu-ray, you can rip and convert it with 4Easysoft DVD Ripper into a format supported by your Xbox One S/X. Otherwise, you can also rip and convert it directly with an Xbox One S/X device preset which is also offered by the said tool.

3. Can I play videos in MP4 format on Xbox One?

Yes, you can play MP4 video files on your Xbox One. However, there are instances that you might encounter errors in playing it because of video transcoding issues. You can use 4Easysoft DVD Ripper to rip it and select the most suitable format and codec.
Conclusion
Now that is the best way to still play your homemade Blu-ray to Xbox without any restrictions, errors, or issues. Take note of all those things you need to consider before you can play Blu-ray on Xbox One S, X, or 360. If compatibility and playback issues hinder you, feel free to use this post's featured tool, the 4Easysoft DVD Ripper. You can rely on its outstanding capabilities and excellent features to help you rip and convert your Blu-ray to Xbox.
Related Articles