4Easysoft DVD Ripper
Convert DVDs, DVD folders, and ISO images to MP4 (H.264/HEVC) with original quality.
Wonder if Wii Can Play DVDs? Help You to Deal with This Console
The most frequent question is "Does the Wii play DVDs?" after Nintendo discontinued updating the Wii and Wii U. So, many game lovers are wondering this question because they don't want this console to become useless. Although many answers are no, you can still use some powerful DVD tools to help Wii and Wii U play DVDs. And this article will teach you how to do it.
Part 1: Does the Wii Play DVDs?
The answer to is no. You can't play DVDs on Wii normally.
According to Nintendo, Wii only plays Wii Game Discs and GameCube Game Discs. So, the Wii console does not directly play burned or commercial DVDs, HD-DVD, Blu-ray discs, CD music discs, or movies/music stored on SD cards, USB hard drives, or other portable memory devices.
But do not worry and give up! Fortunately, you can digitalize the DVD disc into a video file so that you can play DVD movies on Wii. Continue reading this article to learn more.
Part 2: How Can You Play DVDs on Wii without Homebrew Channel
The first method is the safest way to make Wii and Wii U play DVDs. You can use 4Easysoft DVD Ripper to rip your DVD into digital format, and then copy that to your SD card. After inserting the SD card into your Wii, the Will and Wii U can play DVD on the console.
With the help of 4Easysoft DVD Ripper, you can easily convert your DVD into various digital formats across Windows and Mac. There will be ensured that you will enjoy the same experience of watching DVDs after converting into digital formats played on Wii and Wii U.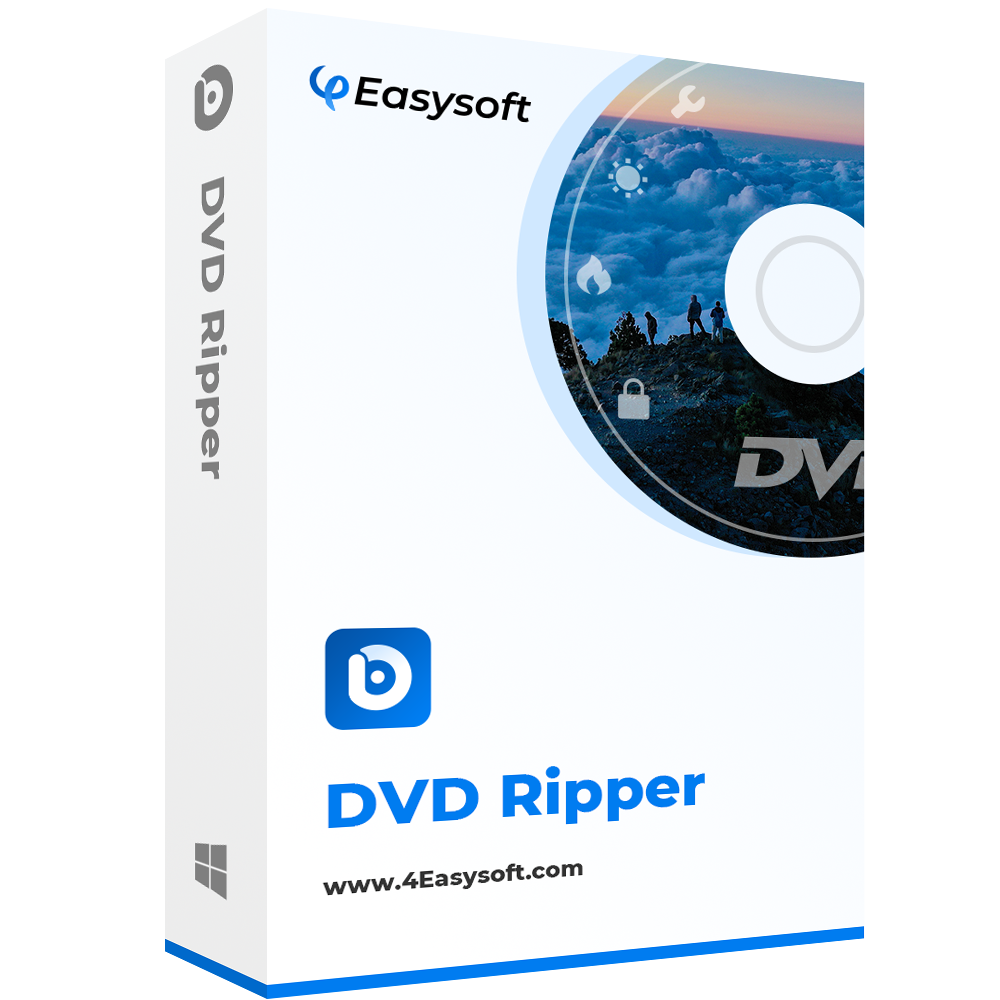 4Easysoft DVD Ripper
Make a quality lossless ISO and MPG movies for Wii.
Convert DVD to videos with GPU accelerated at 60X fast speed.
Convert purchased DVDs or foreign code DVDs such as CSS, APS, RC, and Sony DADC.
Extract DVD to more than 600+ video and audio formats
Compress the video size but preserve the original quality.
There are the detailed steps to solve your 'Does the Wii play DVDs' problem:
Step 1When you launch the program, click the Load DVD button to choose Load DVD Disc, Load DVD ISO, or Load DVD Folder from the three options.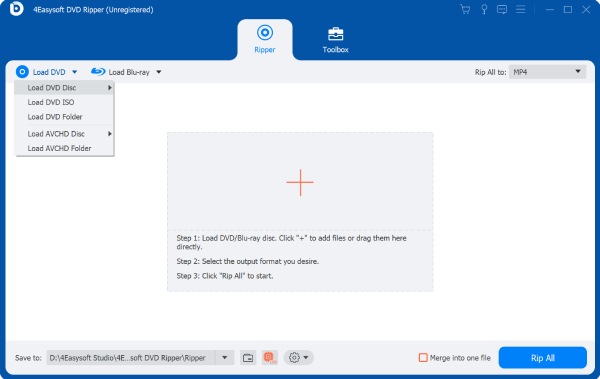 Step 2If you want to rip the DVD to the digital format, click the Rip to Video/Audio button and choose the output format at the upper right side of the program next to the Rip All button.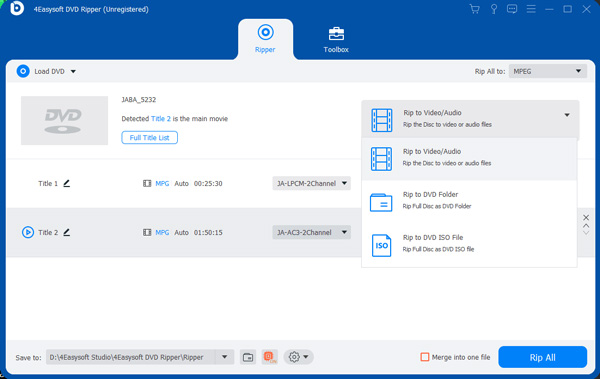 Step 3After converting DVD to digital formats, you can copy that video to SD card and insert the SD card into Wii to make your Wii play video. In this way, you can also play DVDs on PS3/4/5 easily.
Part 3: How Can You Play DVDs on Wii with Homebrew Channel
This part will teach you how can you play DVDs on Wii with Homebrew Channel. But the complication and risks are higher than the first way. And before you do it you should prepare an SD card (no bigger than 2GB, as the Wii can't read SDHC cards). And download Homebrew Channel, Twilight Hack, DVDX, and MPlayer previously on your computer.
Step 1Insert your SD card into your computer and copy the private directory of the Twilight Hack onto it. Also copy the Homebrew Channel boot.dol file.
Step 2Insert the SD card into your Wii and delete your Zelda save files in the Wii File Manager (start a new game if you don't already have one). If you care about your saved game, you can first copy it to your SD card and copy it back after you've installed HBC.
Step 3Before inserting Zelda into your Wii, flip it over and take note of the text on the inner ring. It will either read RVL-RZDE-0A-0 or RVL-RZDE-0A-2 - both versions will work, but you need to make sure you apply the correct hack. Switch to SD view in your Wii File Manager and copy over your correct version of the hack.
Step 4Insert your Zelda game disc and start the game. You should see the Twilight Hack save game. Press it to start the game. Once you can control Link, keep walking backward until the Homebrew Channel installer starts. After a minute or two, the HBC will be installed and can be accessed just like any other Channel on your Wii.
Step 5After installing Homebrew Channel, you can pop your SD back into your card reader and erase the boot.dol file and the private directory if you'd like. Create a directory on your SD card and name it apps. Copy the dvdx and mplayer directories into the apps folder.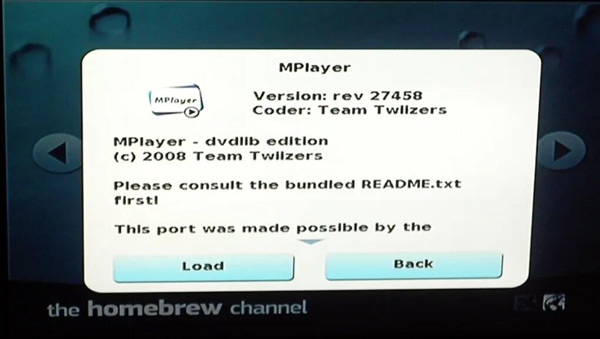 Step 6Eject your SD card and insert it back into your Wii. Turn your console on and start the Homebrew Channel. Now you should see the two apps you just copied onto your SD card. Run the DVDX installer app. When that starts up, press the Normal Installation button, and wait for it to finish.
Step 7Go back to the Homebrew Channel, insert a DVD movie of your choosing into your Wii and start the MPlayer app. To play the movie, press the DVD-Video button from the MPlayer menu, and then press the Play DVD button. After a few moments, your movie will load.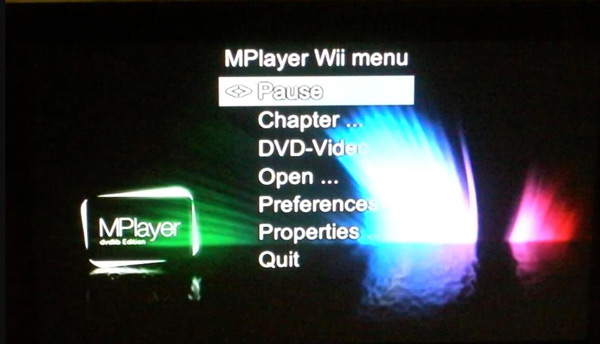 The way using Homebrew Channel could make your Wii become a DVD and VOB player. Besides its complication, you should be noticed that messing with the internal software may break your Wii if done incorrectly.
Bonus Tips: The Best Recommendation to Watch DVD and Blu-ray with Safety
After reading the tutorial parts above, if you think too troublesome make Wii can play DVD. You can use this 4Easysoft Blu-ray Player to enjoy your DVD and Blu-ray disc. No complex steps, operations, or extra installation, simply insert the disc and launch this small program, you will be able to enjoy the exciting content from Windows and Mac.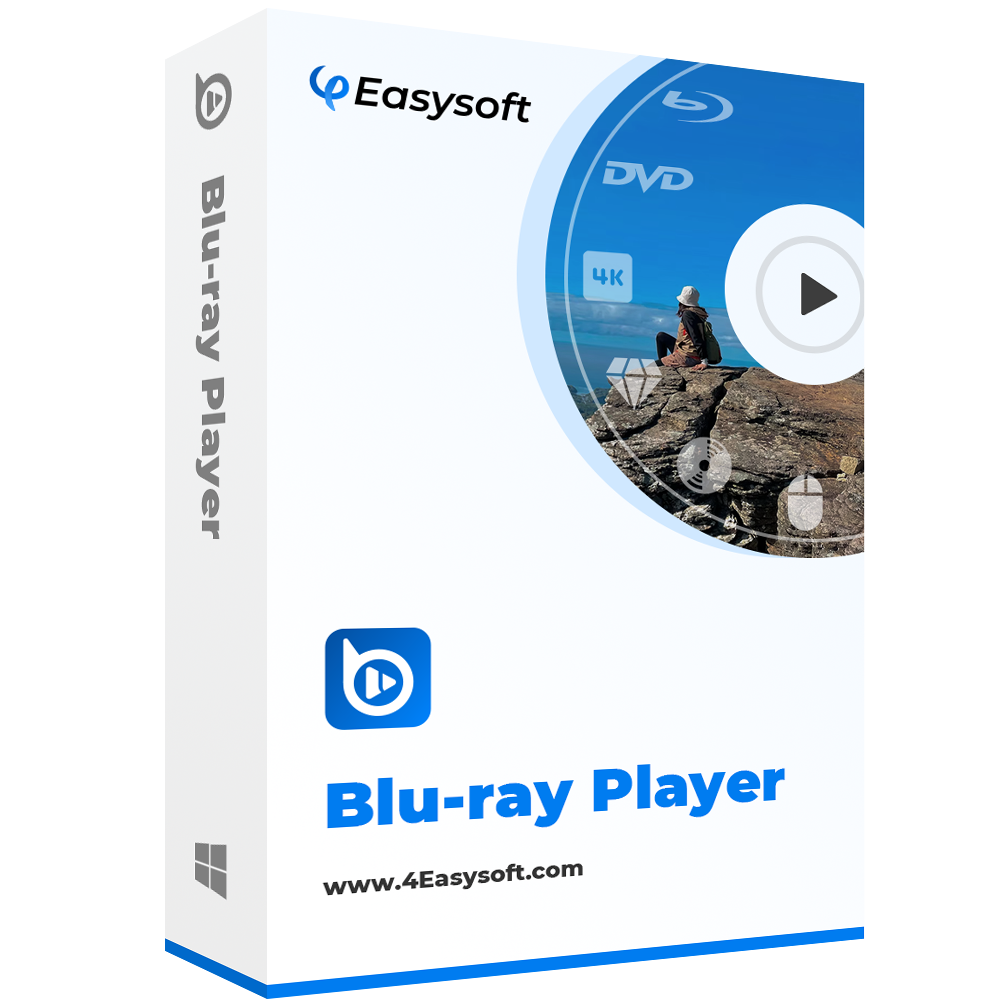 4Easysoft Blu-ray Player
Support Dolby Digital Surround, DTS, and Hi-Res Audio.
Play DVD, Blu-ray, and media file with excellent quality and smoothly.
Provide a simple but powerful interface to make users convenient.
Have AI technologies to enhance the quality of video and bring you lossless audio.
Part 4: FAQs about Playing DVDs on Wii
Why cannot you play a DVD on Wii?

Nintendo didn't pay for the license to. There's a license for DVD movie playback that the player hardware has to pay for. And most DVD licenses are held by Nintendo's competitor, Sony. That's why you cannot make Wii play DVD. Same with this, you also need to convert some videos to Sony format.

Does the Wii play internet TV?

No. You use to be able to do it, but after the network of Wii and Wii U has been shut down since 2019, you cannot do it anymore.

How to fix Wii is unable to read a DVD?

First, you should check if the disc is scratched. If the disc isn't scratched, then there is something wrong with the reader, you may delete some files or add extract files to the reader.
Conclusion
After learning two ways to solve how can you play DVDs on Wii problem, you must have realized which way you should adopt. Using a DVD converter like 4Easysoft DVD Ripper could make Wii play DVDs easier, and there is no risk of damaging the Wii console.
Related Articles