A List of 8 Best Screen Recorder for Low-end PCs [2023]
Having to get the heavy recording software downloaded on your PC affects the entire functionality of your computer. It may run slow and give you poor performance due to the incapability of running the screen recording tool. So, having to know several screen recorders for low-end PC that offer no lag is essential. Luckily, this post will share some of the best screen recorders with a complete comparison, allowing you to choose among them which is the best screen recorder for low-end PC.
Part 1: Top 8 Best Screen Recorders for Low End PC [Comparison]
When looking for an application to download on your computer, consider your PC's capability to run them. So, consider the below screen recording tools listed. Each will provide you with descriptions to get to know them and make a great choice to have the best screen recorder for low-end PC.
1. 4Easysoft Screen Recorder
4Easysoft Screen Recorder is the suggested screen recorder for low-end PC, as it can quickly help you record a tutorial, gameplay, lectures, meetings, etc. You can capture all activities on your screen without lag because it is equipped with CPU and GPU acceleration. Furthermore, it lets you choose recording modes, like recording the entire screen, selecting active windows, and customized regions.
Beyond that, this excellent screen recorder works perfectly on Windows and Mac and provides the high quality you need to export recordings. And, if you want to record video with audio or webcam and screen simultaneously, you can do it with this program.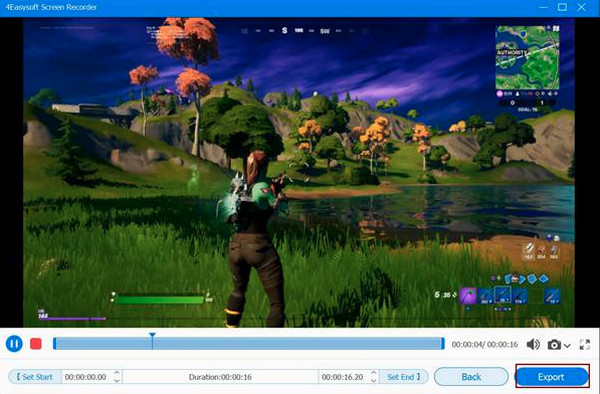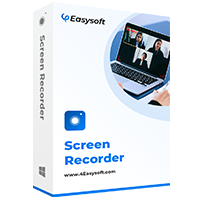 4Easysoft Screen Recorder
Provide you with a Game Recorder equipped with GPU and CPU acceleration, letting you get a clean recording.
Allow you to record the entire screen, select a window, or customize a part of your screen.
Have a trimming function, which you can use to delete unwanted parts of your recording before exporting.
Offer a custom hotkey, enabling you to quickly start/pause/stop the recording and take screenshots while recording.
2. Bandicam
Bandicam works excellently as a screen recorder for low-end PC as it captures everything, including gameplay, and exports all with high quality. It also has the capability of recording external video devices, like smartphones, Xbox, IPTV, etc. Other than that, it provides a real-time drawing tool, allowing you to draw and add annotations while recording.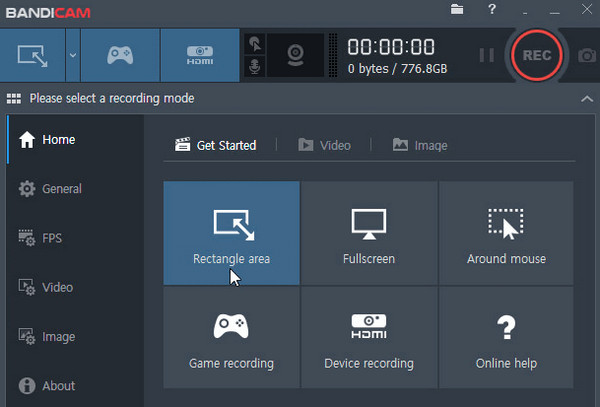 Features:
Offer no limit in recording screen — you can record over 24 hours.
Support uploading the recorded video directly to social media platforms.
Let you customize video parameters to get your desired quality.
3. OBS Studio
OBS Studio is free but offers excellent features as your screen recorder for low-end PC. This lightweight screen recording tool, available on almost all computers, lets you record screen activities, like gameplay, meetings, or even start a live stream. Moreover, it gives you the option to select the capture area and has the ability to record multiple monitors at the same time.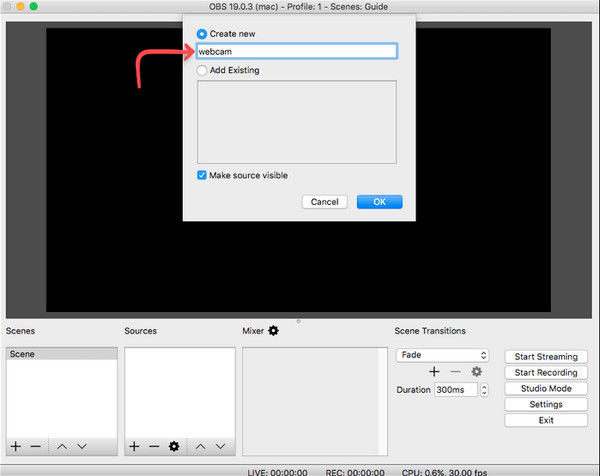 Features:
Offer custom hotkeys to record videos efficiently.
Let you add a webcam overlay to your screen if you want.
Filled with advanced settings you can adjust to get a high-quality output.
4. FBX Game Recorder
FBX Game Recorder provides users with a smooth and exemplary performance in recording, so it can also be your choice as your best screen recorder for low-end PC. Plus, it supports capturing a webcam while recording gameplay. You can also add captions, slow-motion effects, freeze-frame, etc., and share recordings to social media sites.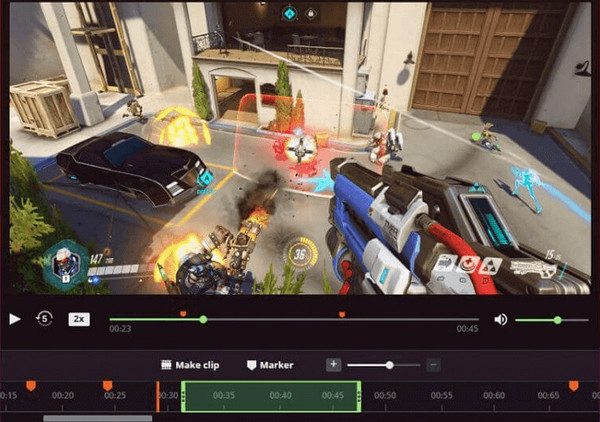 Features:
Let you easily bookmark moments on a gameplay.
Come with a custom hotkey, letting you save a short clip while still recording.
Allow you to add images and GIFs to your videos.
5. NVIDIA ShadowPlay
ShadowPlay is one of the most popular screen recorders for game players. It can indeed be your best option as a screen recorder for low-end PCs because of its powerful features in recording, live streaming, broadcasting, and sharing your gameplay with anyone. Furthermore, it supports instant sharing, letting you share directly on various social media platforms.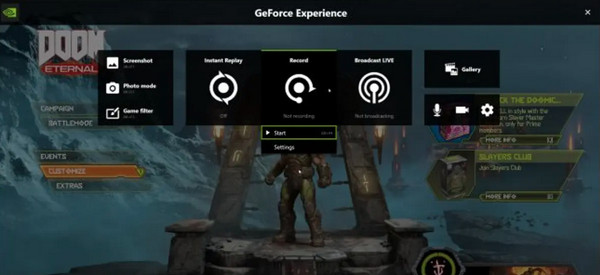 Features:
Let you create GIFs without leaving the game.
Automatically save recorded gameplay moments.
Support streaming to YouTube, Facebook, Twitch, etc.
6. Dxtory
Dxtory works well even if you don't have a powerful PC, meaning it is one best screen recorder for low-end PC. It uses a memory buffer that helps reduce the PC load but still runs on a high-speed recording. Additionally, it is capable of recording several audio resources, which is effective for game streamers. You can also take screenshots with it and export images in various formats it offers.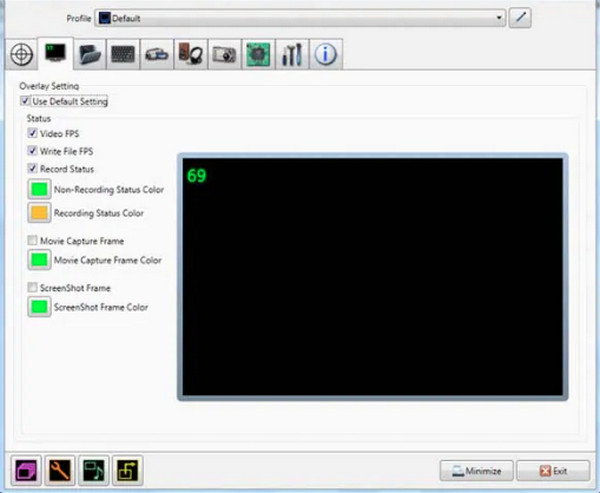 Features:
Offer a high-speed screen recording.
Support high-quality video clips with large file sizes.
Can record from multiple audio sources.
7. Fraps
Fraps is another screen recorder for low-end PCs that you should take advantage of. It shares little similarities with Dxtory as it can take screenshots of your screen. Moreover, this software will show you fps on your screen while playing games. You can also select an audio source and record both system audio and audio from the microphone simultaneously.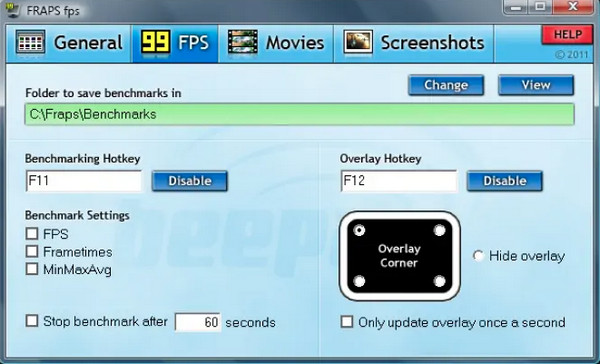 Features:
Quickly take screenshots while recording gameplay.
Let you customize the video frame rate.
Support recording 4K and 8K videos.
8. Recordzilla
Recordzilla is the last screen recorder for low-end PCs on the list that lets you capture videos, and screen activities, like gameplay and audio, and take screenshots. Also, you can add text, images, and stamps to your recordings. Moreover, it lets you draw on the screen while recording to help your viewer focus on crucial points.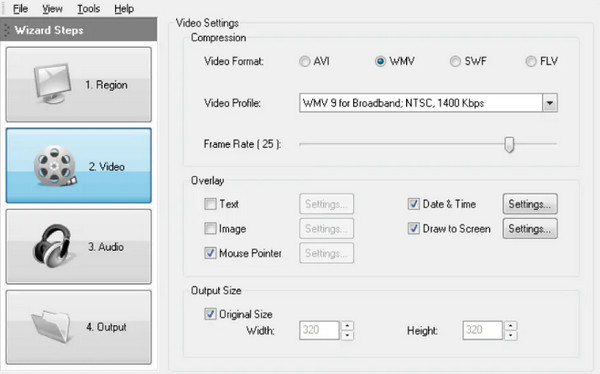 Features:
Let you create presentations and tutorials.
Support recording webcam.
Enable you to add annotation on your recordings.
| | | | | |
| --- | --- | --- | --- | --- |
| Gameplay Recorders | System Requirements | Output Format/s | Best for | Screenshot feature |
| 4Easysoft Screen Recorder | Windows and Mac | MP4, AVI, MP3, WMA, AAC, FLAC, etc. | Record screen activities, such as gameplay, lecture, meetings, and more. | YES |
| Bandicam | Windows | MP4 | Record and stream gameplay for Windows. | YES |
| OBS Studio | Windows, Mac, and Linux | MKV, MP4 | Record screen activities for free. | NO |
| FBX Game Recorder | Windows | MP4, FLV, MOV, MP3, AAC, etc. | Record screen activity and edit videos. | YES |
| NVIDIA ShadowPlay | Windows | MP4 | Record gameplay with high quality. | YES |
| Dxtory | Windows | AVI, MP4 | YERecord video of DirectX and OpenGL appsS | YES |
| Fraps | Windows | MP4, AVI | Record screen activities on low-end PCs. | YES |
| Recordzilla | Windows | AVI, WMV, Flash FLV, etc. | Record video presentations and online lectures. | YES |
Part 2: FAQs about the Best Screen Recorder for Low End PC
Is Bandicam free from watermark?

It offers a watermark in exported recordings. However, its price is affordable if you are going to upgrade.

Can I record screen directly from Windows?

If you're using Windows 10 and above, a built-in screen recorder for low-end PC is available. You can use the Xbox game bar to record gameplay, but it is not limited to games only. It can also record any activities on your screen.

Can OBS export recordings without a watermark?

OBS is a free recording tool that you can use without a watermark. It also doesn't limit how long your recording will be.
Conclusion
All the screen recorders give you unique features, and it depends on you which one you'll select as the best screen recorder for a low-end PC. However, the recommended one is the 4Easysoft Screen Recorder. It works best as your screen recorder for low-end PC and offers excellent features for recording screen activities. Don't miss out on this great screen recorder for Windows and Mac.
Related Articles