4 Easy Methods to Record Skype Calls with Audio in High Quality
How to record on Skype, one of the best application that lets you do video calls from your mobile device and computer. It's an excellent messaging app and one of the most widely used to make calls. Did you know you can directly record Skype calls like many other apps? The built-in recording feature and third-party programs are both workable. Keep on reading to learn how to record Skype calls using the designed recorder and programs you can use on mobile and computer.
Part 1: The Default Way to Record Skype Calls with Notifications
As Skype calls can be recorded by its built-in recording tool, it is probably the easiest way to record than using another app. Recording Skype calls will be helpful for future reference, or you may record for someone who can't attend important meetings, record video calls with your loved ones, and other important calls. To start, see below the steps to record Skype calls with its built-in feature.
Step 1Open Skype on your desktop, then start a call. Once the call starts, click on the three dots you can see at the bottom-right corner of your screen. Click on the Start recording from the options.
Step 2A banner will appear at the top of your screen and the participant's screen. Informing the person you call that the Skype call is being recorded.
Step 3To stop recording when the call is finished, click on the Stop recording below, or you can end the call.
Step 4The recorded call will be on the chat window with the person you call. You can also save the recorded call at any time.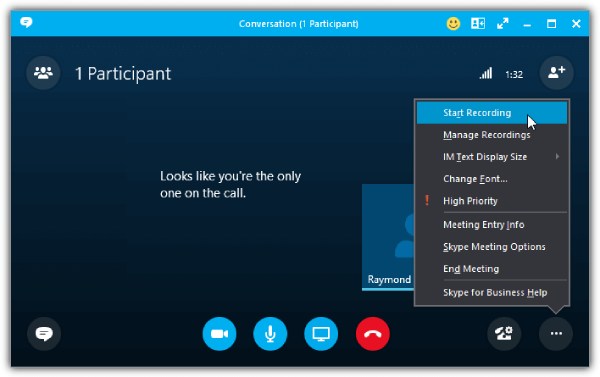 Recording with the built-in recorder is easy but comes with disadvantages, such as everyone will know you are recording. It becomes a problem if you want to record Skype calls secretly. Some disadvantages include the following:
Have a time limit on recording calls.
Delete recorder calls within 30 days.
Don't allow users to record calls when outside of Skype.
Easily picks up background noise.
Not enough data access affects the quality.
Part 2: How to Record Skype Calls with Customized Settings on Windows/Mac
To not worry about the quality when you record Skype calls, use the 4Easysoft Screen Recorder. This program is an easy but powerful screen recorder that lets you record tutorials, meetings, music, and many more. It also allows you to add text, lines, shapes, and others as annotations while recording. Furthermore, you can use its built-in Audio recorder to record Skype calls, music, your voice, and so forth with high quality. If you have a business conference, you use the Video recorder to record your webcam and screen.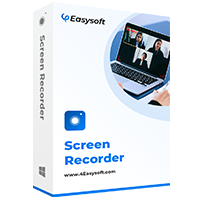 4Easysoft Screen Recorder
Offer an Audio Recorder, which allows you to record your voice to do voiceover, music, record Skype calls, and others.
Record video with audio and supports recording webcam and screen simultaneously.
Trim the recording clips before exporting to delete unwanted beginning and ending parts.
Enhance audio with noise cancellation and microphone enhancement features for high audio output quality.
Step 1Download 4Easysoft Screen Recorder and install it, then launch it on your computer. To record Skype calls, go to Audio Recorder between the Video Recorder and Game Recorder.

Step 2Turn on the System Sound and Microphone to record internal sound from your computer and your voice. You can toggle the switch buttons separately according to what you need. Pull the sliders to adjust the volume of each.

Step 3If ready, start recording by clicking the REC button to record Skype calls. While recording, you can change the system sound and microphone.

Step 4When the call is done, click the Stop icon to stop recording. You can preview the recorded Skype call and delete unnecessary beginning and ending parts from the call. Click Save to export.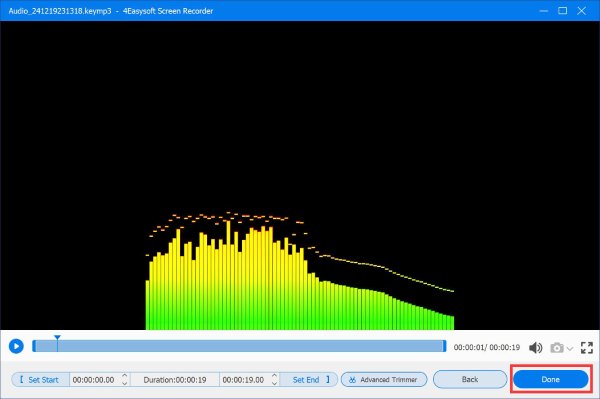 Part 3: 2 Ways to Record Skype Calls on Android/iPhone Easily
After knowing the program that can help record Skype calls on Windows and Mac, this part will provide applications for Android and iPhone. Each is discussed and has pros and cons.
1. Record Skype Calls with Call Recorder - callX for Android
Call Recorder is one of Android's best applications for recording Skype calls. Aside from supporting Skype, it also supports recording on WhatsApp. Moreover, it offers a feature Caller ID to identify incoming phone calls before recording them. It automatically records calls and lets you control recording on your Android device. And once you finish recording Skype calls, you can play it and share them on social media platforms.
Pros

Identify unknown caller.
Record callers' names and number.
Support MP3 and WAV formats.
Cons

Suddenly cut longer recording calls.
Playback is not working sometimes.
2. Record Skype Calls with Cube Call Recorder for iPhone
One of the best recorders available on AppStore is the Cube Call Recorder or Cube ACR. It allows users to record incoming calls from several applications, such as Skype and WhatsApp. In addition, it provides you support to back up Skype call recordings and has Silent Mode that hides the recording icon. However, it contains ads to help the app stay available for free. You can remove ads and access more features if you subscribe to its premium version, which offers you Face ID and Touch ID protection and Cloud backup.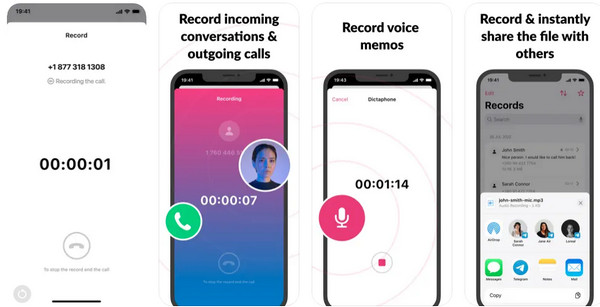 Pros

Intuitive user interface, making the recording process easier.
Can backup and edit conversations.
Support different social media platforms.
Cons

Only offer a three-day free trial.
Contain ads in the free version.
Part 4: FAQs about How to Record Skype Calls
Where are the Skype call recordings saved?

If you are going to record Skype calls with your personal Skype account, it will save the recorded call to the chat window where you did the recording with someone. The recording will be saved on Lync Recordings if you use a Business account to record Skype calls. However, you can change the file location if you want.

How to record Skype calls secretly?

Unfortunately, you can't record Skype calls secretly using its built-in recorder since it will notify everyone that the call is being recorded. And you should rely on other professional screen recorder tools on computer and mobile.

Can I record Skype calls using its built-in recorder on mobile devices?

Skype offers a built-in recording feature for desktop and mobile so you can record Skype calls on your mobile devices. When you are doing a Skype call, you will see the Start Recording option on the interface.
Conclusion
Whether you use the built-in recorder of Skype or a third-party program, you can record Skype calls quickly. But, you may experience a problem when recording calls with the designed recording tool. To avoid this, consider using the 4Easysoft Screen Recorder With its Audio Recorder, you can record Skype calls, voice, music, etc., and export them with high quality. Besides this, it provides many features to screen record, add annotations, clip unwanted parts, select recording areas, and more. Enjoy your recorded Skype calls and every screen activity with the powerful recording tool.
Related Articles