iPhone Unlocker
Unlock all your iPhone/iPod/iPad by wiping passcode and remove Apple ID completely.
iPhone Lockdown Mode - What Is It and How to Turn It Off
Apple released a Lockdown Mode, which came together with iOS 16 version. The Lockdown Mode on iPhone can protect your device and privacy from digital threats and cyber espionage attacks. Even the president of the United States has used the Lockdown Mode. However, this model only suits a very small number of people. For most people, it will hinder the regular use of their mobile phones. If you've ever accidentally turned on the Lockdown Mode on your iPhone, you'll be wondering how to disable the Lockdown Mode right away because of its inconvenience. Don't worry, and please read this article. You will learn how to turn off The Lockdown Mode on your iPhone.
Detailed Steps to Turn Off the Lockdown Mode on iPhone
It is very easy to turn off the Lockdown Mode on your iPhone, and you only need to follow the steps below.
Step 1Open the Settings app.
Step 2Slide down to tap the "Privacy & Security" button.
Step 3Scroll down and tap the "Lockdown Mode" button. Then, toggle off the "Lockdown Mode" button.
The Ultimate Method to Turn Off Lockdown Mode on iPhone
If your iPhone has suffered from great system errors, the above steps may not successfully turn off the Lockdown Mode. In this situation, you need to clean the system glitches on your iPhone. You can use 4Easysoft iPhone Unlocker to do that quickly. It can help you clean your iPhone while disabling the Lockdown Mode. Moreover, if your iPhone has many system or hardware problems, such as poor power capacity, you can still use this function to reduce its burden and extend its lifespan.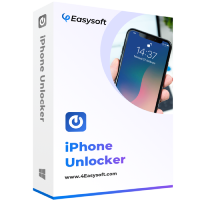 4Easysoft iPhone Unlocker
Remove all system glitches and any passwords or restrictions.
Recognize your iPhone and reset your system quickly.
Discard the Lockdown Mode with only one click.
Download the firmware of your desired system quickly.
Step 1Free download 4Easysoft iPhone Unlocker and launch it. Click the "Wipe Passcode" button. This function can remove all restrictions on your iPhone. Click the "Start" button.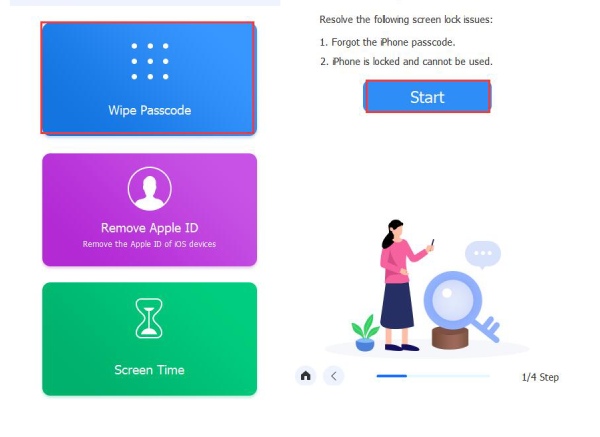 Step 2Check the information about your iPhone and its system. Click the "Start" button if it is true. Then, it would be best if you waited for 4Easysoft iPhone Unlocker to download the firmware of your iOS system.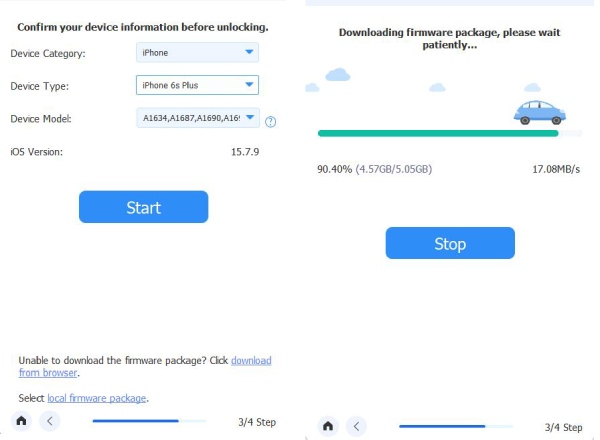 Step 3If you resolve to use this function to disable the Lockdown Mode and reset your iPhone, please enter "0000" and click the "Unlock" button. It will take some time to unlock your iPhone. Please wait patiently.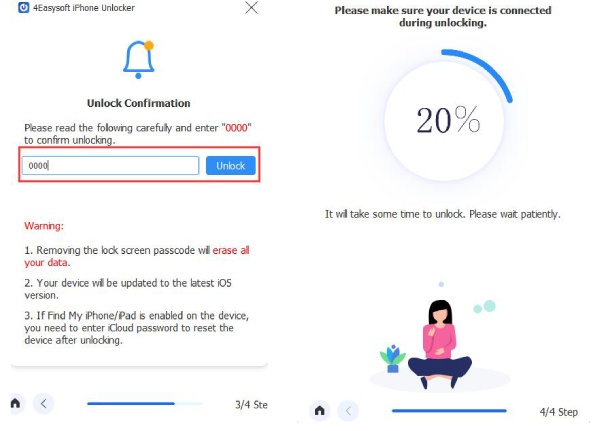 This program can unlock your iPhone from any restrictions. No matter if it is the Lockdown Mode or forgetting the screen password. Moreover, it reinstalls the system on your iPhone, which means this program can fix all system problems.
How Does Lockdown Mode Work on iPhone
When you turn on the Lockdown Mode on your iPhone, your iPhone will have the changes below.
Messages: Most message attachments except simple images will be declined. For example, you can not preview the link added to a message you received.
Browser: Some complex web technologies, such as JavaScript compilers, will be disabled unless you whitelist trusted sites in Lockdown mode.
Apple Services: Invitations and service requests, such as FaceTime calls, to other users will be disabled unless you have previously made a call or request to those users.
Others: A wired connection to a computer or accessory will also be blocked when your iPhone is in Lockdown Mode. Also, you can not add configuration profiles to your iPhone.
Why You Need to Turn Off the Lockdown Mode on iPhone
Lockdown Mode on an iPhone was created to protect the very minorities, such as celebrities, heads of countries, famous reporters, and more. If you are an ordinary iPhone user, the normal protective techniques offered by Apple are enough to protect your safety on the Internet.
The Lockdown Mode on your iPhone also brings many obstacles when you use it. You can not normally FaceTime with others. When you want to add a profile to your iPhone to use a special function, the Lockdown Mode refuses to do it. You might think the Lockdown Mode helps you a lot when you turn it on, but now you find it hinders you too much every time you want to do something new on your iPhone. In a word, disabling the Lockdown Mode on your iPhone can let you normally use your iPhone again.
FAQs about Lockdown Mode on iPhone
Is there any restriction feature similar to the Lockdown Mode on an iPhone?

Yes, there is. Screen Time and Parental Controls are both restrictive functions. Although those features are meant to reduce your time wasted on the Internet to help you live a better life, sometimes, they hinder your necessary temporary use. Therefore, you can remove the Parental Controls and the Screen Time features if needed.

Why did Apple develop the Lockdown Mode for iOS?

In recent years, hacker attacks and digital threats have been frequently happening. Even the iOS system can not totally prevent itself from being involved. State-sponsored hacker groups also take more actions internationally than before. Therefore, it is considered that Apple developed the Lockdown Mode on iPhones.

Can the Lockdown Mode on iPhone locate where hackers launch their attacks?

Nope. The Lockdown Mode is not so powerful. An ordinary mobile phone can not undertake such an incredible mission. The Lockdown Mode can prevent you from digital attacks, which is practical and powerful enough.

Can I continue using the Lockdown mode on iOS 17?

Yes, you can. The Lockdown Mode was released on iOS 16. And now the Lockdown Mode is also available on iOS 17.

Can I see Safari History when I turn on the Lockdown Mode on my iPhone?

Yes, you can. The Lockdown Mode does not offer a private browser feature. You can normally use most functions in Safari and use the Internet as normal. If you worry about your privacy in Safari, you can delete the search history manually. You can also go to the Settings app to block all cookies in the Safari settings interface.
Conclusion
It is really easy to turn off iPhone Lockdown Mode. This article also tells you the advantages this mode can bring to you. But for most people, this mode is not necessary to use. Remember to use 4Easysoft iPhone Unlocker if your iPhone suffers from great system errors and can not disable the Lockdown Mode normally. We are always here, offering the most that we can help.
Related Articles: