Why Does My iPhone Get Hot? Here's the Fix for You (Including iPhone 14/13/12)
Why does my iPhone get so hot? People often ask this question on the forum or Quora. There are many reasons for mobile phone fever, such as insufficient memory, virus invasion, etc. The heating of your iPhone will damage your phone hardware. If the overheating is severe, it may even burn. Luckily, you will learn the four valuable methods to fix your iPhone get so hot. Moreover, you can also know why your iPhone gets hot.
Part 1: Why Does Your iPhone Get Hot
The causes of the iPhone getting hot are external and internal aspects. The main reason is that your iPhone has insufficient storage. The following is a list of the reasons, and You can check whether your iPhone is overheating due to these reasons.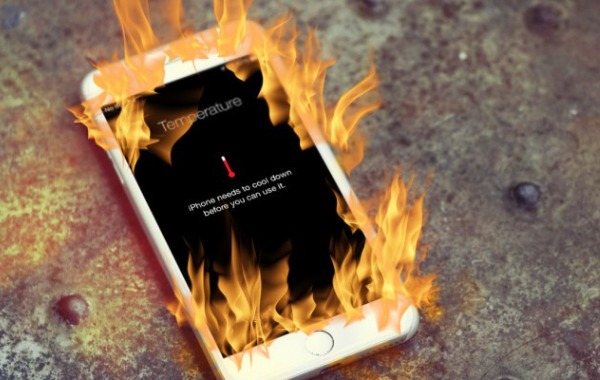 Insufficient Memory: The new iPhone you just bought hardly gets hot, but with more and more applications and files loaded, your iPhone 14/13/12 starts to get hot due to insufficient memory.
Application of Unknown Source: If you download some apps from an unknown source, it may cause your iPhone to get hot. You can uninstall these applications and install them from the App Store on your iPhone.
Play with Your iPhone While Charging: When your phone is charged, it will get your phone hot, which is normal. However, if you play with your iPhone while charging, it will get worse.
Part 2: 4 Best Ways to Fix Your iPhone Get Hot
1. Clean iPhone Memory
When your iPhone gets hot, you must check your iPhone memory first. If it is not enough, you need to uninstall some unused software immediately to free up more space. 4Easysoft iPhone Cleaner is an efficient tool to delete all junk files and apps on your iPhone in batches. Moreover, it provides three cleaning modes with even three times and high security. Now you can uninstall unwanted software with one click to free up more space for fixing your iPhone gets hot!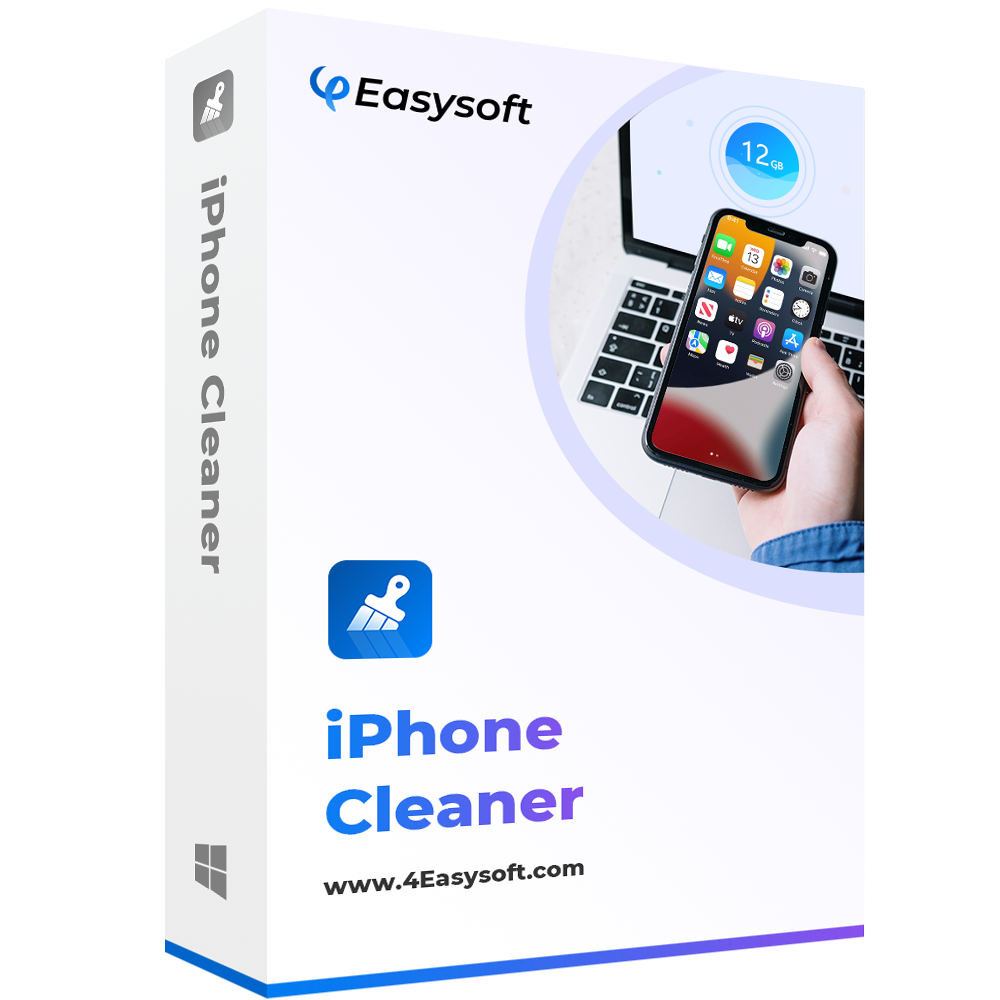 4Easysoft iPhone Cleaner
Scan your iPhone for redundant files and data automatically and clean up with one click.
Support uninstalling unused apps in batch thoroughly to free up more space on your iPhone 14/13/12.
Provide a compressor to compress your large file to a smaller size to fix your iPhone getting hot.
Preview files before erasing them entirely.
Step 1Download the 4Easysoft iPhone Cleaner and launch it directly. Then you should use the USB cable to connect your iPhone and computer. Note that your iPhone will pop up a window. You should tap the Trust button on the screen.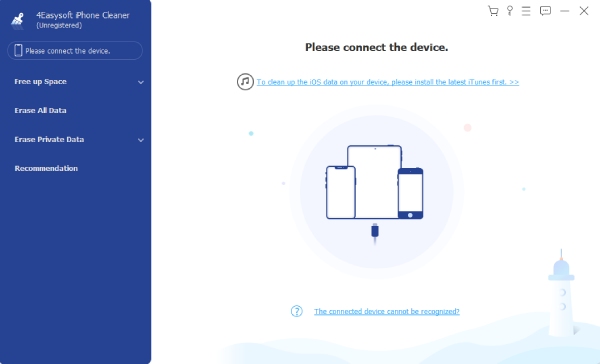 Step 2You have four options to free up more space for fixing the iPhone get hot, including Erase Junk Files, Uninstall Applications, Delete Large Files, and Cleaning up Photos. Click the Free up Space button on the right side, and you can click the Erase Junk Files button. Then it will scan your iPhone to find out the junk files automatically.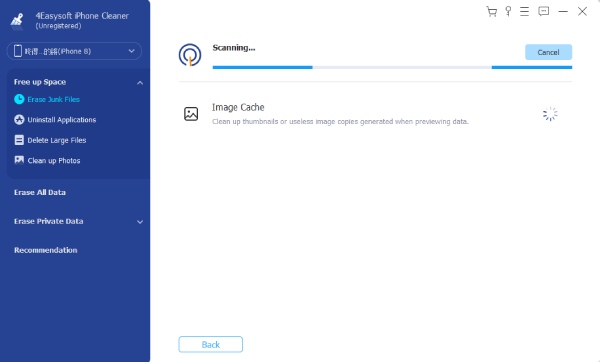 Step 3After that, you will see some caches of software and other junk files. You can also see the space occupied by each file. Then click the checkbox behind each column and click the Erase button to clean them to fix your iPhone getting hot.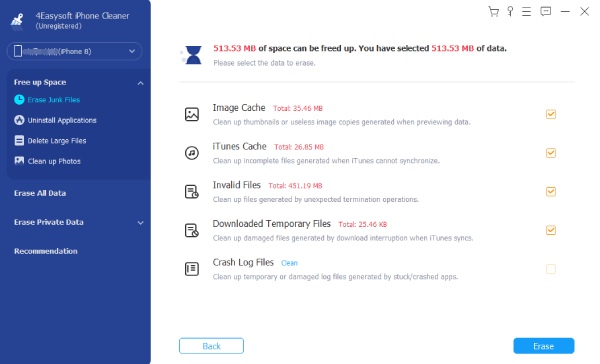 2. Close All Apps and GPS
Sometimes you open multiple applications at once or turn on GPS for a long time, which may cause the iPhone to get hot. Especially in hot summer, such an operation will make the iPhone heat more serious. The GPS can be turned on when necessary instead of being turned on at all times. When your iPhone starts getting hot, you can close all apps and wait for minutes.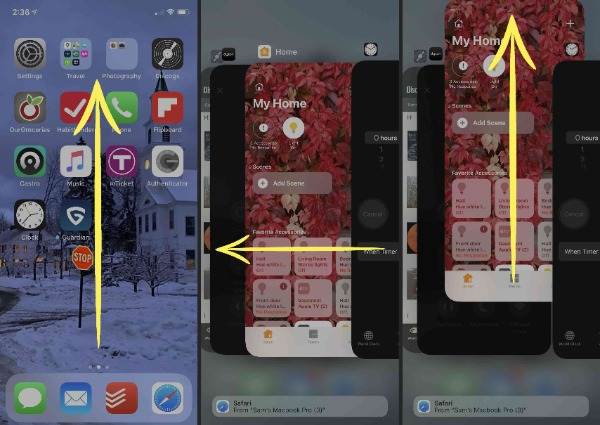 3. Cool Down Your iPhone
Another simple way is to cool down your iPhone to fix the iPhone gets hot. If you have a phone case, the first thing is to take it off. You can use a fan to blow your iPhone or leave the iPhone in the shade for a few minutes. Of course, you can also use an ice bag to cover your iPhone, but it should not take too long. However, it is important not to put the iPhone directly in the refrigerator, which may cause internal damage to the iPhone.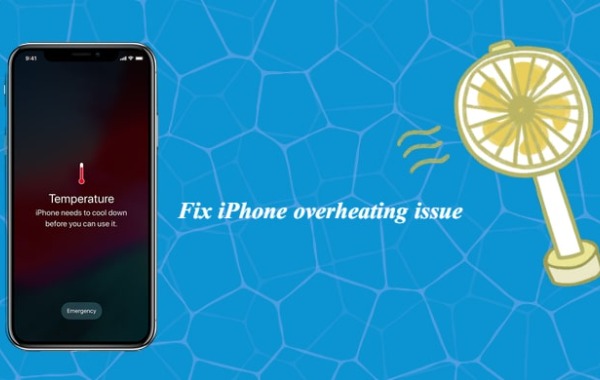 4. Update All Applications
If some applications are not updated in time, the outdated apps with bugs will consume a lot of power and cause the iPhone 14 to heat up. Here are the steps to teach you how to update all the software on your iPhone.
Step 1 Launch the App Store on your iPhone 14/13/12, and tap your profile icon at the top right.
Step 2If you don't see any apps, swipe down the screen to refresh the App Store. If software needs to be updated, it will be displayed under the Available Updates list.
Step 3You can tap the Update All button to install all available updates or the Update button next to each app to install updates for only one.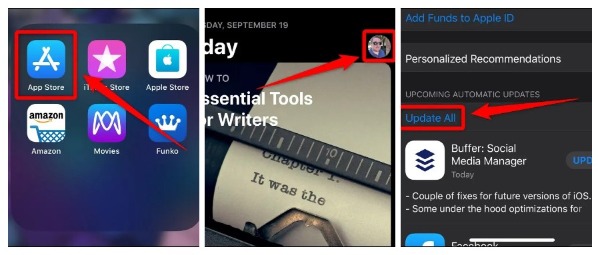 Part 3: FAQs about My iPhone Get Hot
1. Does the environment cause the iPhone to get hot?

Yes, of course. When your iPhone is directly placed in the sun or on some hot objects, it will gradually heat up over time.

2. Can the iPhone be damaged when it gets hot?

No. A slight heating of the iPhone will not cause damage to the iPhone under normal conditions as long as you can cool down your iPhone quickly. Otherwise, overheating will cause problems inside the iPhone.

3. Can I directly close all apps when iPhone get hot?

Yes, you can. In addition to the recommended methods, you can also force restarting your iPhone and clean all running programs quickly.
Conclusion
Now you know why your iPhone gets hot and how to deal with it. You can choose one of the four ways to fix your iPhone issue according to your needs and preferences. But 4Easysoft iPhone Cleaner must be the best tool for you if you want to clean iPhone storage quickly. It can automatically scan redundant files and data in the iPhone and clean them with one click without any effort!
Related Articles: