Top 8 iMovie Alternatives with Powerful Functions [Windows/Mac]
iMovie is known for its excellent video editing features. However, with many awesome videos released today, iMovie's editing features couldn't keep up with producing those kinds of videos. Thus, here are many iMovie alternative tools for you to get stunning effects and interesting stickers. This post features 8 of the best and most amazing iMovie alternative tools you can use on Windows or Mac computers. So, without further ado, start exploring them all now!
Part 1: Best 8 iMovie Alternatives on Windows/Mac to Edit Videos
As mentioned above, iMovie is one of the best tools with excellent video editing features. However, despite that great point, iMovie comes with lots of drawbacks. One of them is the unavailability of effects, filters, and redefining features that you can apply to your video to make it more entertaining and appealing. Additionally, iMovie is not a glitch-free tool, which causes inconvenience during editing. Fortunately, there is a lot of iMovie alternative for Windows and Mac computers, and this post features 8 of them!
1. 4Easysoft Total Video Converter (Windows/Mac)
The first tool for this lineup of the 8 best iMovie alternative tools is the 4Easysoft Total Video Converter. It is equipped with advanced video editing features, including cropping, rotating, aspect ratio selection, watermark embedding, subtitle overlaying, etc. Additionally, unlike iMovie, this tool supports a library of Filters and Effects adjustments to redefine the looks of your videos to make them attractive and entertaining. These are just a glimpse of its excellent video editing features; it still has much to offer! Explore its other features below!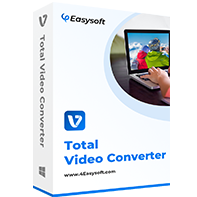 4Easysoft Total Video Converter
Support MV Maker with a library of creative Themes, which you can use to compile various videos and photos in one frame.
Equipped with a Collage Maker that you can use to merge various videos and photos in different frame styles and borders.
Integrated with a Toolbox containing advanced video redefining features with output enhancement options.
Infused with Output Tweaking features that let you modify your output according to your needs.
2. FlexClip (Windows/Mac)
Another free iMovie alternative is the FlexClip. Unlike iMovie, this tool offers various video editing features that are suitable for beginners or intermediate users. Moreover, it offers a library of video templates that you can use to create a quick yet outstanding video according to your needs. Additionally, it also supports a large number of text animations, video speed customization, overlay effects, watermark embedding, and a lot more. Despite having those features, the same goes with iMovie; FlexClip is also linked with various glitch issues. This is because this tool is workable online; in that case, glitches might happen, especially if you are using an unstable connection.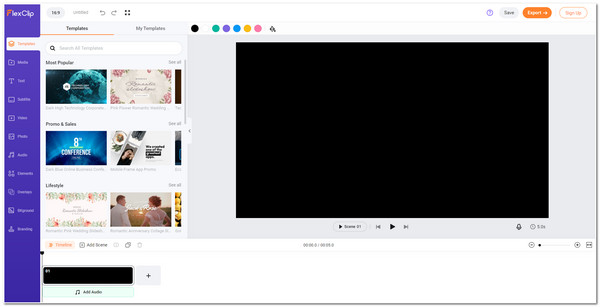 3. Clipchamp (Chromebook)
If you are using Chromebook, the best tool you can use as your iMovie alternative for Chromebook is Clipchamp. This browser-compatible tool also has many video editing features, such as applying effects to your videos, texts, clip transitions, etc. Clipchamp offers free video templates which you can use to make easily out of ready-made creative videos and themed-centered templates. However, although it is an excellent alternative to iMovie, this tool offers its templates with limitations and exports its outputs with watermarks.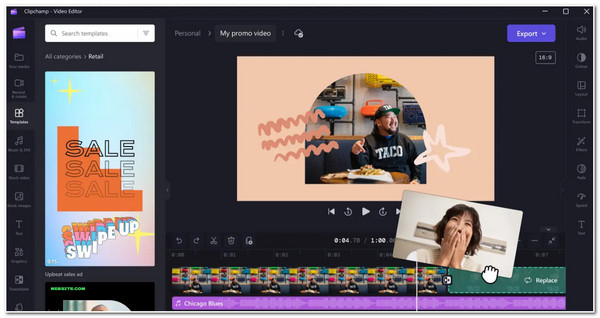 4. CyberLink PowerDirector (Windows)
Another professional video editing tool you can use as an iMovie alternative for Windows is the CyberLink PowerDirector. PowerDirector offers excellent video editing features such as speech-to-text, keyframes adjustments, color or filters, etc. It deserves to be an iMovie substitute because PowerDirector offers animated draft templates for making more interesting videos. Despite having these advanced features, PowerDirector is much more difficult to use than iMovie. So you need to provide time to learn this tool before using it.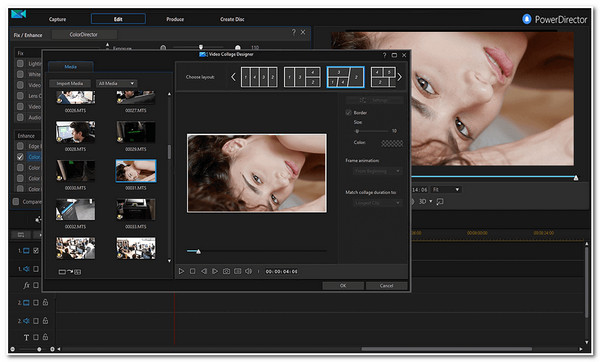 5. VSDC Video Editor (Windows)
You can also utilize VSDC as your free iMovie alternative tool. VSDC is beyond a great tool compared to iMovie because it offers a large set of video effects, filters, and transitions. Additionally, you can also bring your videos into one by using the tool's picture-to-picture effects and split screen effects. Moreover, if there are tools that embed watermarks on your video, with VSDC, you don't have to bother yourself about it, for it is entirely free without applying watermarks on your video. What you need to consider about using this tool is that the same goes with CyberLink PowerDirector; this tool might overwhelm you due to having too many controls.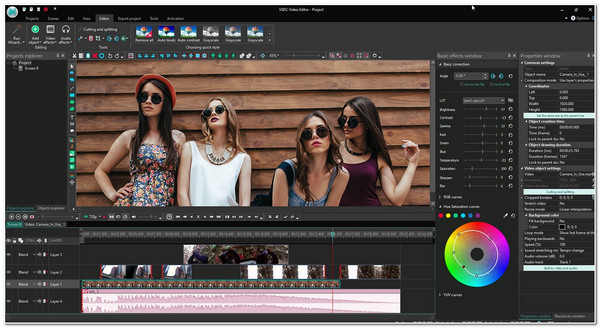 6. HitFilm Express (Windows)
You should also try using HitFilm Express as an alternative to iMovie. HitFilm Express offers many features that will surely meet video editing needs! It supports basic editing features, transition effects, built-in presets, assets, audio syncing, and text tools. On the other hand, unlike iMovie, HitFilm Express works with no lagging and glitches, which definitely provides you with a fast video editing and creation process. However, this tool is only partially free, so you need to purchase its upgraded version first to get all functions.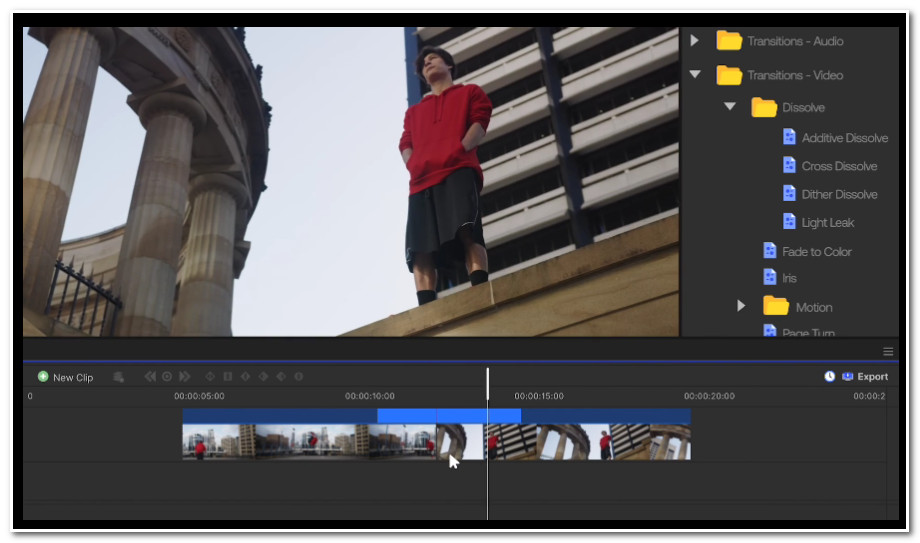 7. DaVinci Resolve 18 (Windows/Mac)
Another iMovie alternative for Mac/Windows is the DaVinci Resolve 18. This professional tool is known for having advanced and complex video editing features, which are best for creating video films. This tool has essential editing tools, advanced color correction controls, audio mixing, visual effects, etc. This tool suits you if you have been creating and editing videos for a long time and want to produce a great video. However, before using this tool, you must ensure that you currently use a high-end computer, which only works with computers with extreme CPU, GPU, and RAM.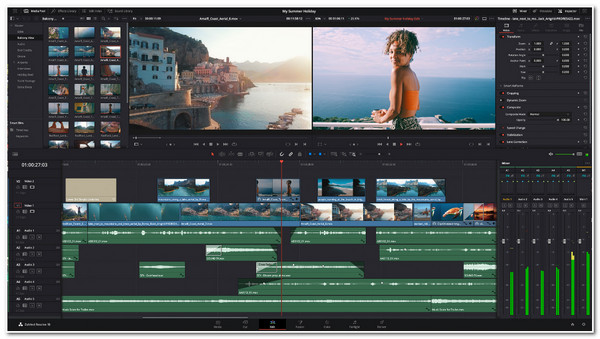 8. Openshot (Windows/Mac)
Last but not least is the Openshot. The same goes with the other iMovie alternative tools; Openshot also offers many video editing features despite being simple. It enables you to trim and slice videos and apply animations, keyframes, backtracks, watermarks, effects, filters, titles, slow-mo effects, etc. Despite having those excellent points, some of this tool's functions are hidden, which is a little annoying, especially if the one you are looking for is really what you need.
Part 2: FAQs about the Best iMovie Alternative Tool
1. What should I consider in choosing iMovie alternative tool?

In choosing an alternative tool to iMovie, you should pick the one that you think offers the features that iMovie doesn't support. You need to consider if the tool supports a library of filters, effects, and customizable transitions, which iMovie lacks. Refer to the above lineup and choose the one you think could achieve your need.

2. Can I use iMovie without the availability of an internet?

Yes, you can. The time you only need the internet is when you are importing video files from a Cloud storage. Other than that, when sharing it on social media platforms like YouTube.

3. Why does my iMovie not accepts my video file?

iMovie supports MP4, MOV, and M4V files. However, there's still a chance that you couldn't be able to import them on iMovie if their codecs don't fall on what the tool supports.
Conclusion
There you go! Those are the 8 best iMovie alternative tools to edit videos on your Windows or Mac computer. iMovie contains various drawbacks that hinder you from achieving your desired video output. Thankfully, this post features 8 of the best video editing tools that are indeed capable of overcoming iMovie drawbacks and providing you with excellent video-edited output. If you are searching for the best tool that, despite having a simple interface but offering advanced and professional video editing features and functionality, then the 4Easysoft Total Video Converter tool is what you are looking for! Aside from those features mentioned in this post, this tool offers many other redefining video editing features in its built-in toolbox! To discover those other features, please visit this tool's official website today.
Related Articles: