How to Add Text to GIF - Four Solutions For You!
With memes and GIFs spreading all over social media platforms today, it is nice to find GIFs with text since it is much funnier. Want to add text to GIF? You can add text from a movie's lines, an expression, or make a joke and more. To add some text and words to a GIF, you must find an excellent tool to help. But don't give yourself a hard time, as four methods are discussed in the following parts. Each of them has detailed steps on how to add text to GIF. Check them out now!
Part 1: The Best Way to Add text to GIFs with More Filters [Window/Mac]
If you want the best way to add text to GIF, go to 4Easysoft Total Video Converter. It is a multimedia converter that offers conversion and editing functions. It has more than 15 toolkits in its Toolbox that you can use to edit, that includes the GIF Maker. This feature lets you create GIFs with your video and image files. Besides this feature, you can also adjust the brightness and contrast and adjust the frame rate to keep high quality when adding text to GIF. Supported by AI, you can get a high-quality output with this program.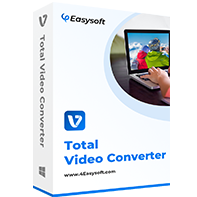 4Easysoft Total Video Converter
Provide a GIF Maker tool, allowing you to customize a GIF from video/photo and add text to GIF.
Allow users to apply stunning effects and choose from different templates and themes for different events and occasions.
Offer more than 15 toolkits to convert, edit videos, enhance the quality, make GIFs, etc.
Enable you to get a high-quality output by adjusting the frame rate and resolution of GIF.
Step 1To start, you must download and install 4Easysoft Total Video Converter and launch it. When you have launched the program, click Toolbox next to Collage, then go to GIF Maker, one of the toolkits offered by the program.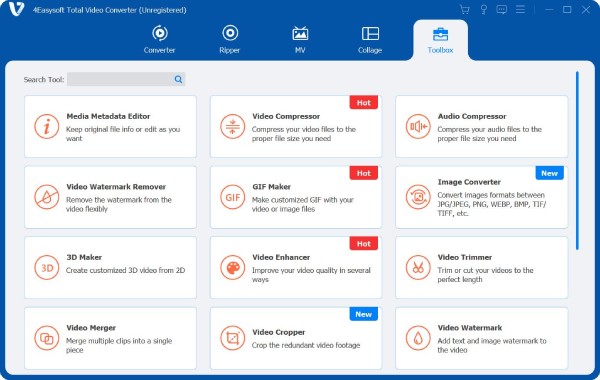 Step 2In the GIF Maker, there are two options provided, which are Video to GIF, wherein you will add a video file to make it GIF, and Photo to GIF which you will add images to create GIF. Choose one.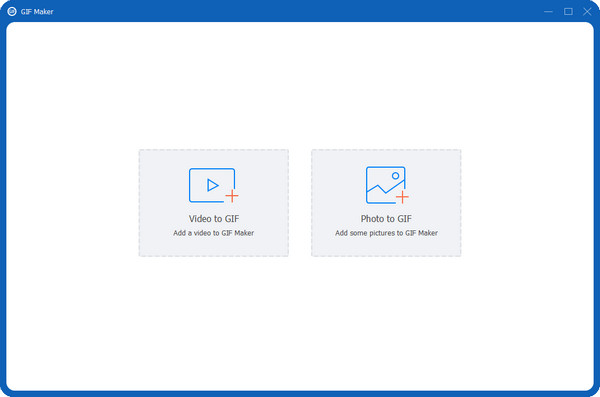 Step 3After choosing, click the Edit star-shaped icon and go to the Watermark section. Click the Text radio button to let you add text to your video. Now, you can add text to GIF by typing it in the Text bar. You can also customize font, size, color, and more. If done, click the OK button below. Click Preview to check your GIF with text. If satisfied, click Generate GIF to save.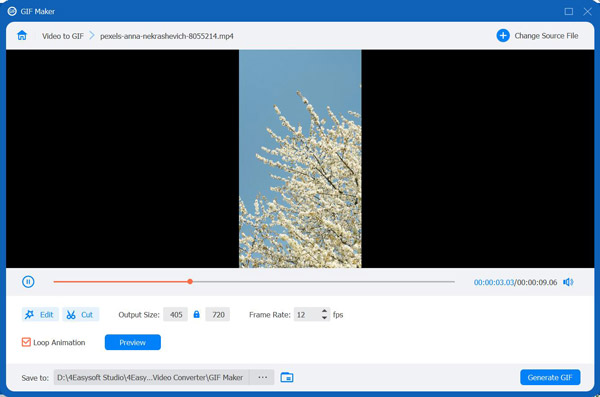 Part 2: How to Add Text to Animated GIF on Android/iPhone
Besides editing on a computer, you can also edit on your mobile device to add text to GIF. Many prefer to edit this way rather than on a computer. The three best GIF creator applications are listed below. Each of them is discussed and comes with a step-by-step guide.
1. GIF Maker
GIF Maker is an application for iPhone that enables users to transform photos and videos into GIFs. You can simply upload your file into the app and add filters and add text to GIF. In addition, you can change the speed of your GIF, then share it to social media and save it to your phone. However, like other applications with limitations in terms of using them for free, GIF Maker is free for 30 days.
Step 1Go to GIF Maker on your iPhone; you will see GIF editing options. Tap on the GIF Editor.
Step 2Add your GIF, then start adding text. You can customize the font, color, spacing, shadow, etc. You can also add stickers and text to GIF after that.
Step 3Click Next if done, then tap on Save to save your GIF with text on your iPhone. You can directly share it on WhatsApp, Facebook, Twitter, and more.
2. GIF Studio
The following tool for adding text to GIF is the GIF Studio which allows you to do all essential timing, apply filters, crop, and more. You can use this application to merge multiple GIFs into one animation and then reduce its size but still preserve the quality. Moreover, it offers a friendly interface that makes editing easy, but it comes with advertisements.
Step 1Open GIF Studio on your phone, choose a video from your Album, and open it into the application. Then, click Edit to start.
Step 2Click on the Text tool at the bottom, then press the Plus button to add text to GIF. You can choose your style and font below.
Step 3Once done, click Enter at the top right of your screen. Save changes. You can also tap on the Network to share it on social media.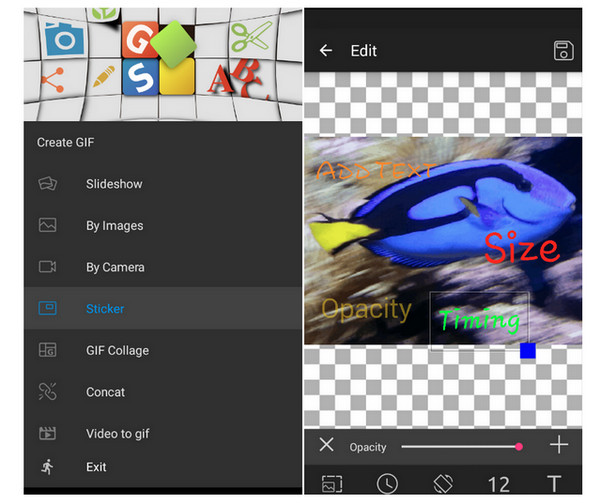 3. GIF Me! Camera
The last from the list is the GIF Me! Camera, which you can create GIFs using your collected videos and add text to GIF. For people who love turning their images and video into GIFs in a quick way, this application is for them. You can add stickers, filters, and more elements to make your GIF uniquely yours. This application is available on Android devices and iPhones, but you are required to pay.
Step 1Open the GIF ME! Camera on your phone. Then, tap on the Camera icon on the left side of the screen to open a video or image in the application.
Step 2On the Editing page, you can apply effects, adjust settings, and more. To add text to GIF, tap the Text icon below. There, you can start adding your text and change the color, font, etc. If satisfied, tap on the Upload button right above your screen.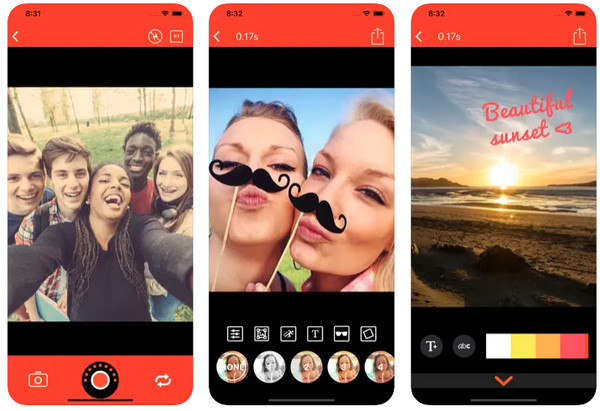 Part 3: FAQs about Adding text to Animated GIFs
Can I add text to GIF in Ezgif?

If you go to the main page of Ezgif, you can easily create your GIfs by uploading images or a video. Then use Ezgif to resize, rotate, crop, adjust settings, apply effects, and add text. No account is needed to use this online tool.

Can I add text to a GIF that comes from GIPHY?

When you use a GIF from GIPHY, you can edit it directly on the program, crop, rotate, add text, and more. However, if you prefer another online tool, you can save the GIF and then use a tool that lets you add text to GIF.

How to add animated text to GIFs for free?

An online tool can help you with that, and it's VEED.IO. You can create your animated text and add it to GIFs in seconds. Just upload your video to VEED, add text anywhere on the video, then select an animation style. With VEED's animated text creator, you can quickly create awesome GIFs.
Conclusion
GIFs are not just cute and funny memes that provide enjoyment and make people laugh; people can also use them to promote products, events, and occasions. And one way to do this is by adding text to GIF, which now is more manageable, thanks to the methods discussed. Start creating your GIF with text on your computer and mobile device. If you are looking for software that provides stunning effects and filters and lets you customize GIFs, then it is definitely the 4Easysoft Total Video Converter. This program is an all-in-one package that lets you convert and edit simultaneously. With toolkits provided, including the GIF Maker that lets you add text to GIF, Video Watermark, Video Trimmer, and so forth, you can do more with this software.
Related Articles