A Noteworthy Guide to TikTok Video Size You Should Know [2023 Update]
TikTok is still one of the best platforms for video sharing and marketing. However, people begin to doubt the TikTok resolution and quality after it scales down or cuts off their uploaded video for content. As annoying as it seems, little did you know TikTok imposed video requirements, especially in terms of TikTok resolution, which will automatically cut off video if it doesn't meet the standard. So, if you want to know TikTok's video size requirements, like resolution, continue reading this post to find them all out!
Part 1: All You Need to Know about TikTok Resolution before Uploading
"What is the best resolution for TikTok?" you might also typed-in this question on the internet after noticing TikTok cuts off your video after posting it. Because of this, the content posted is pixelated, and some become unappealing, which annoys you a lot. This is because TikTok imposed technicalities that deal with required video resolution. Knowing this requirement will help you land better content without compromising its quality. So, without further delay, explore them all below:
Your video should fall on the required TikTok resolution size of

1080x1920

. Additionally, your content should be in a

Portrait

arrangement since TikTok is made to be used on various smartphones.
Another thing you need to consider is your video's

aspect ratio

. TikTok follows smartphones' standard screen ratio, which is

9:16 or 1:1.

This ensures that videos are playable across multiple devices, whether on iPhone or Android.
Aside from resolution, orientation, and aspect ratio, this platform also restricts users from uploading videos beyond their required maximum file size. This varies for what type of OS you use; if you are utilizing an Android, the maximum video file size imposed for you is

72MB

. On the other hand, if you are an iPhone user, the maximum size of your video should be

2876.6MB

.
You must also ensure that your video's format suits TikTok's requirements. TikTok supports

MP4

and

MOV

formats; if there are instances that your video doesn't match TikTok's required format, the platform will not allow you to upload.
Regarding video length, TikTok continuously changes the maximum length of a video from 15 to 60 seconds until they let users post video content with 3 minutes length.
That's it! Those are TikTok's requirements for video content resolution. If you encounter a scenario where TikTok video resolution not supported after uploading one, then your video resolution doesn't match the platform's required resolution. You also need to check other aspects of your video to see if it fits the platform's required aspect ratio, file size, format, and length. This is for you to deliver your great video content on TikTok accordingly and provide viewers with an excellent viewing experience.
Part 2: The Ultimate Tool to Adjust the TikTok Resolution, Length, etc.
If your video couldn't check all the boxes of that TikTok resolution, aspect ratio, length, format, etc. requirements, then let the 4Easysoft Total Video Converter tool help you solve it. This tool is infused with lots of video editing features you can use to recreate various aspects of your video. This tool has a built-in cropper feature that enables you to resize your video, an advanced trimmer applicable to video-cutting needs, and a converter feature that allows you to modify your video's original format. Moreover, it can maintain video quality even if it undergoes multiple editing. Furthermore, this tool can enhance your video quality and do further editing if you want to make it look more professional, creative, and engaging. With those capabilities, 4Easysoft Total Video Converter is indeed a perfect tool to efficiently achieve TikTok resolution, aspect ratio, length, etc., requirements.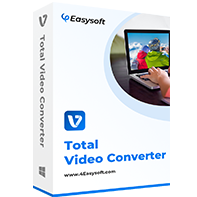 4Easysoft Total Video Converter
Offer lots of video resolutions and allows you to customize one that suits your needs.
Support both MOV and MP4 formats to export your video files for TikTok.
Infused with other advanced editings such as adding backtrack to your video, adding start and end titles, applying filters, etc.
Equipped with Preview features that help you monitor the changes you've applied to your video.
How to use 4Easysoft Total Video Converter Tool to Adjust TikTok Resolution Size:
Step 1Download and install the 4Easysoft Total Video Converter tool on its website. After that, launch it and click the MV tab. Tick the Add button to import the video you wish to upload on your TikTok.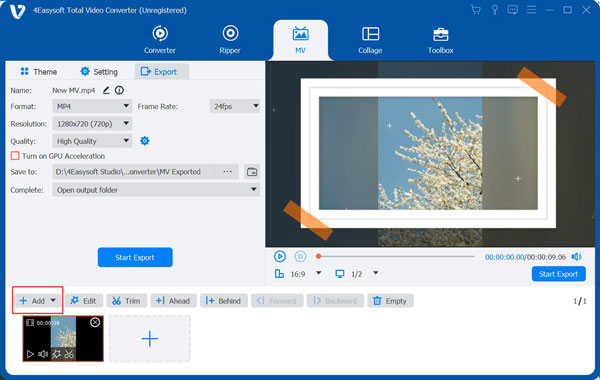 Step 2Next, if your video has an aspect ratio that doesn't match TikTok's required resolution, click the Edit button with the Starwand icon. You can modify your video's size on the new window by cropping it or choosing a specific aspect ratio under the Aspect Ratio dropdown menu. You can set your video's aspect ratio as 9:16 or 1:1, which TikTok supports. After that, tick the OK button.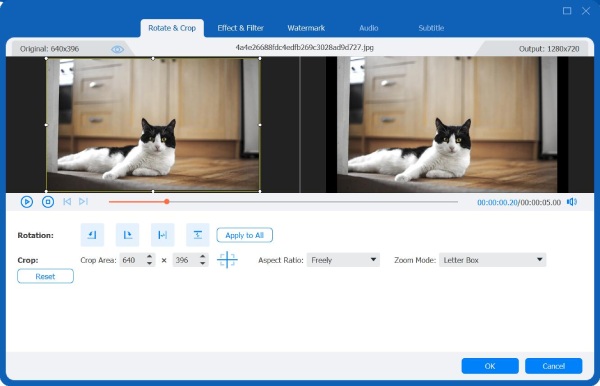 Step 3If your video is too lengthy, you can cut it by clicking the Trim button and choose whether you want it to be 15 or 60 seconds or a 3-minute video. You can also reinvent your video by adding a stunning Theme to it offered by this tool; select the Theme tab and choose from the listed options.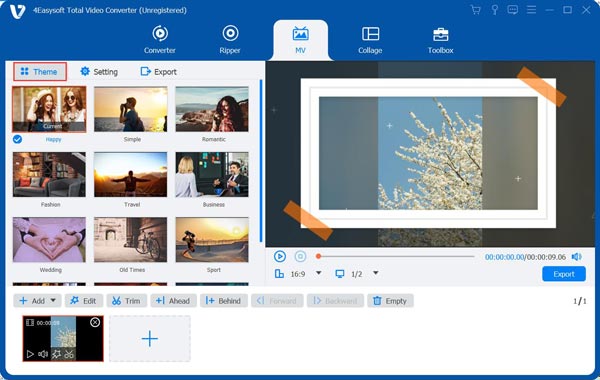 Step 4After that, select the Export tab and choose between MP4 or MOV to export your video. This is helpful if your video doesn't fall into the required format of TikTok. On the other hand, You can also change the resolution of TikTok video to 1080x1920 (HD) under the Resolution option in case your video doesn't meet the platform's required resolution. Once you are all set, tick the Start Export button to save your work.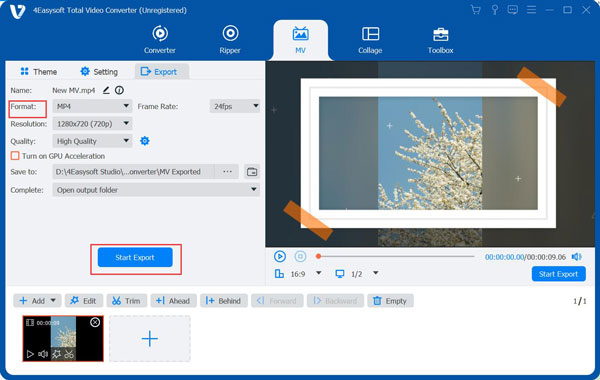 Part 3: FAQs about the Required TikTok Resolution
1. Can I upload video content on TikTok with Landscape orientation?

Yes, you can. However, black bars will appear above and below the video, giving viewers an unusual feeling while watching your content. TikTok and other social media platforms display those uploaded videos vertically as part of the standard.

2. Can I upload a 4K resolution video on TikTok?

Yes, you can. However, as part of TikTok's standards and requirements, the platform will automatically drop the video's resolution to 1080p. So it would be better to ensure that your video is in 1080x1920 before uploading it.

3. Why does TikTok lowers the quality of my video?

The reason might be the internet connection; if you upload a video on TikTok with a poor and unstable connection, there's a big chance that it will affect the quality of your video. Additionally, if you upload a video that doesn't match the TikTok resolution requirement, it will cut off, resulting in a pixelated and low-quality upload.
Conclusion
Now that you already know TikTok resolution size and other aspect requirements, you can now be able to guide yourself accordingly on TikTok's appropriate resolution, aspect ratio, length, etc. If your video doesn't meet the requirements, let the 4Easysoft Total Video Converter tool help you achieve them. This tool can modify your video's resolution, length, format, aspect ratio, etc., and enhance its quality for a much better viewing experience. Explore this tool by accessing its official website to learn more!
Related Articles