A Comprehensive Guide to Creating Engaging Training Videos
Training videos have become a cornerstone of modern education and corporate learning. These days, creating effective training videos is a skill that can benefit you immensely, from promoting your brand to expanding the channel of communication. This guide will help you explore the world of training videos and learn how to create engaging training videos.
Why Start to Create Your Training Videos
A training video leverages the visual and auditory senses to create an engaging learning experience. Before starting to learn how to create training videos, you might want to know the benefits of it.
1. In today's fast-paced life, many people do not like reading. They prefer to consume knowledge intuitively from visual platforms such as TikTok or YouTube with pleasure.
2. Training videos, as long-standing knowledge containers, allow people to watch them repeatedly to better understand some complicated or difficult steps.
3. By posting training videos on the Internet with high-speed dissemination capabilities, you can get reviewers or followers more easily to gain visibility faster and increase traffic.
4. Training videos know no boundaries. They enable you to reach a global audience without the constraints of physical location. For businesses, this means the potential to expand internationally; for educators, it means reaching students worldwide.
Whether you're an educator, a corporate trainer, or an individual with valuable knowledge to share, training videos empower you to engage, educate, and inspire. As you progress through this guide, you'll discover how to create training videos with potential, from planning and creation to distribution and assessment.
How to Start a Training Video with All Preparations
Before diving into the world of training video creation, it's essential to make some previous preparations. Preparation is the key to producing effective, impactful content. Here are some critical steps to consider before creating training videos:
Choose Topics: Understand your target audience inside out. Their needs, preferences, and learning styles should guide your content creation. Choosing the topics before creating training videos ensures maximum engagement of your audience.
Select Genre: Training videos can have many genres. Animated training videos are more vivid and fun, while recorded training videos are more intuitive and direct for the audience.
Scriptwriting: A well-crafted script is the backbone of a training video. Write a compelling narrative that conveys your message effectively. Keep it concise, engaging, and aligned with your objectives. It's an essential step before creating a training video.
Create Video: Choose an appropriate place to record your training videos. You can practice and shoot multiple times. Then, use a proper video production tool to create your training video.
Upload Video: Don't forget to choose the right platform to upload your training video, as it has a lot to do with the number of viewers and traffic you can get. YouTube, Vimeo, and Wistia are the most commonly used platforms.
By diligently preparing and planning your training video, you picture a relatively attractive blueprint. And now, all you need is to learn how to create training videos, making your blueprint become a reality.
The Best Video Editor for Creating Training Videos
Once you've captured your training video's raw footage, it's time to refine it into a polished, impactful learning resource. The most recommended choice for video editing, 4Easysoft Total Video Converter, offers an array of features to elevate your training video to the next level. Here's a step-by-step guide to creating your training videos with precision: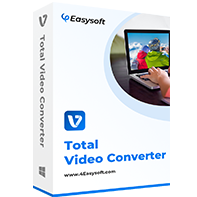 4Easysoft Total Video Converter
Ensure your training video retains the highest quality up to 4K.
Freely cut the unwanted parts of your created training videos.
Enhance visual effects or remove annoying noise with certain tools.
Export your video in various formats from MP4 to MOV and others.
Step 1Launch the 4Easysoft Total Video Converter and click "Add Files" to import your training video files.
Step 2Click the "Edit" button to edit your training video. Click the "Effect & Filter" button to alter the video's style as you want, while by clicking the "Subtitle" button, you can add some text for explanation. Moreover, you can add watermark to protect your copyright.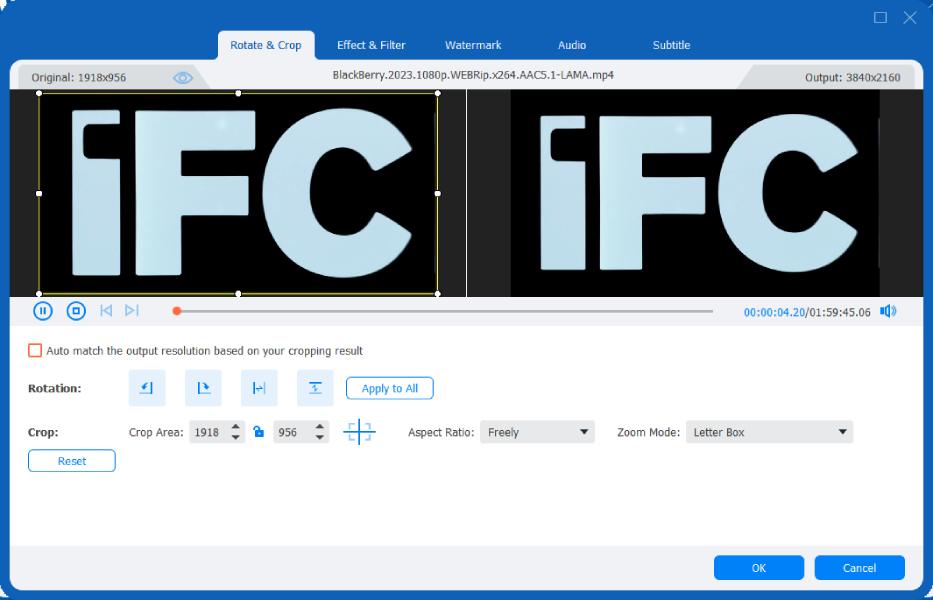 Step 3Click the "Cut" button to arrange your training video. By clicking the "Split" button. You can simply split a part of your video. And you can click the "Add Segments" button and add a short video for explanation as another segment. You can arrange the construction of your training videos freely to make them easier to understand.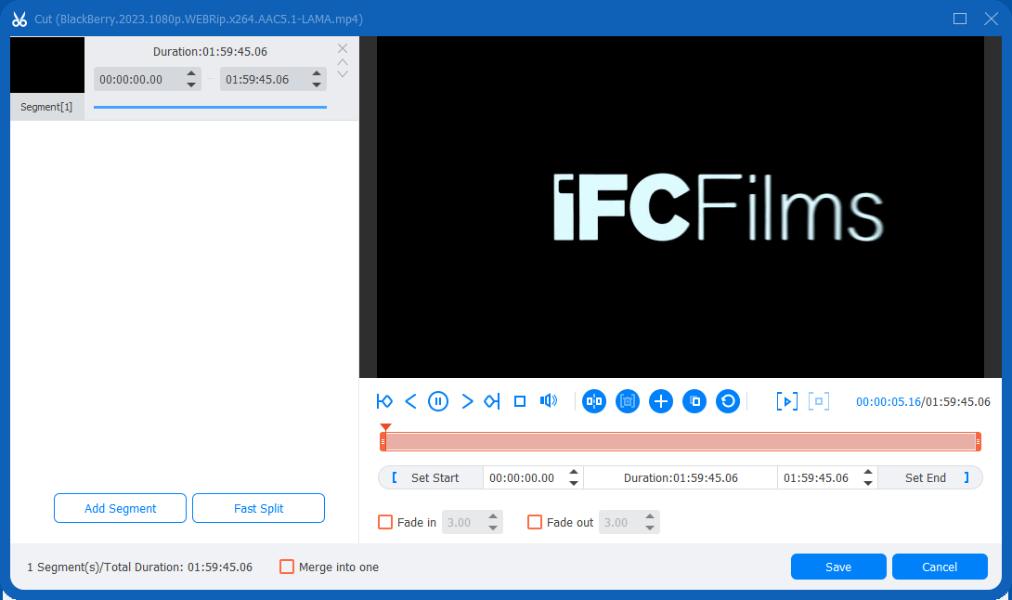 Step 4Use the built-in audio editing tools in "Toolbox" to enhance your training videos. By tools like "Noise Remover", "Video Cropper" and the like, you are capable of enhancing the overall audio-visual effect to ensure high quality and make your video more enjoyable to watch.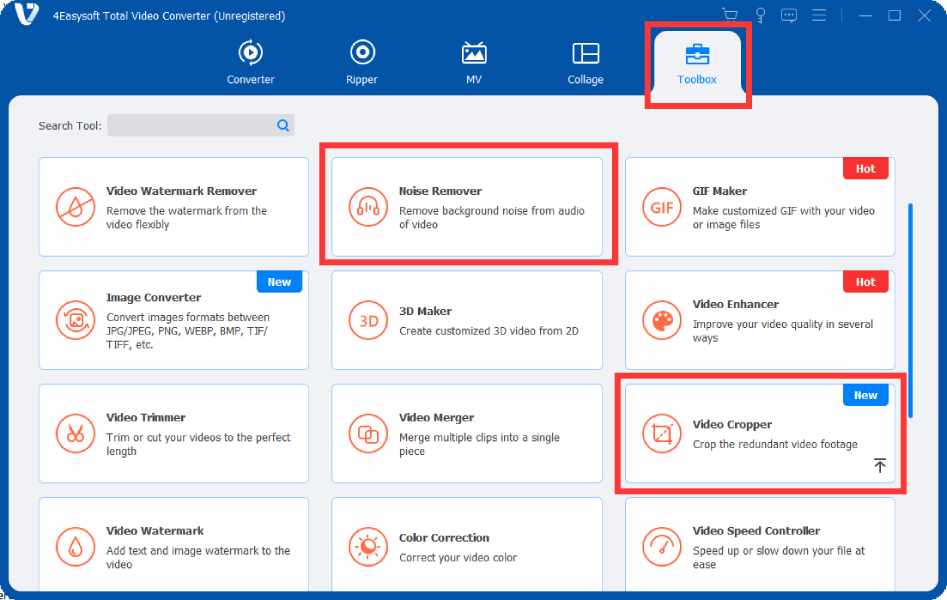 Step 5When you're satisfied with your training video, choose the MP4/MOV output format for your training videos, which is compatible with most video hosting platforms. Click "Convert All" to export your video. Save your polished video files in a secure location.
When it comes to editing your training video with precision and achieving the best results, 4Easysoft Total Video Converter stands as the ideal choice. With its robust features like arranging, adding music, and so on, you can gradually enhance the quality of your work and create captivating training videos with your raw footage.
FAQs About How to Create Training Videos
1. What equipment do I need to create training videos?

You'll need a camera, microphone, lighting, and video editing software. Consider investing in quality equipment for better results, but remember, it's not a necessity.

2. How can I keep creating training videos with content?

Employ storytelling, visuals, and interactive elements to maintain viewer interest and enhance the learning experience. And don't forget to pay attention to your audience's reaction.

3. Can I create training videos with no experience?

Yes, absolutely! Passion, research, and dedication can help you learn the ropes and create compelling content. With the right tools, it won't be difficult.

4. What's the best way to measure the effectiveness of creating training videos?

Monitor metrics like viewer engagement, completion rates, and quiz scores, and collect feedback to gauge the video's impact.

5. How do I ensure that my training videos are accessible to all viewers?

Incorporate closed captions, use legible fonts and high-contrast visuals, and adhere to accessibility standards such as WCAG.
Conclusion
In the realm of online learning, the power of training videos is undeniable. You've embarked on a journey to craft engaging and effective training videos. Remember, preparation is key, and selecting the right tools, like 4Easysoft Total Video Converter, can make a significant difference. Keep your content engaging, and continuously seek feedback for improvement. So, go ahead, create training videos and share your knowledge with the world.
Related Articles: