How to Play WebM Files? 8 Players on Windows and Mac Are Here to Help!
Users who want to play the WebM files have difficulty finding the perfect WebM Player. As you all know, WebM is a format compatible with browsers, which is indeed suitable for online streaming. However, people might want to add it to a playlist, have an easy playback, or even perform a conversion. The good thing is that several programs can let you watch your WebM file content. You can stop looking now, as this post will give you the 8 best WebM File Player programs for Windows and Mac.
The Best Free WebM Player on Windows/Mac [High Quality]
Experience incredible watching home cinema vibes with 4Easysoft Blu-ray Player. This WebM Player is capable of playing 4K videos, as well as Blu-ray and DVD. It provides a high-quality watching experience with crystal-clear details. Aside from playing your WebM files with no problem, you can organize your video collections, DVD films, and more with this player, letting you watch your favorite files instantly whenever you want.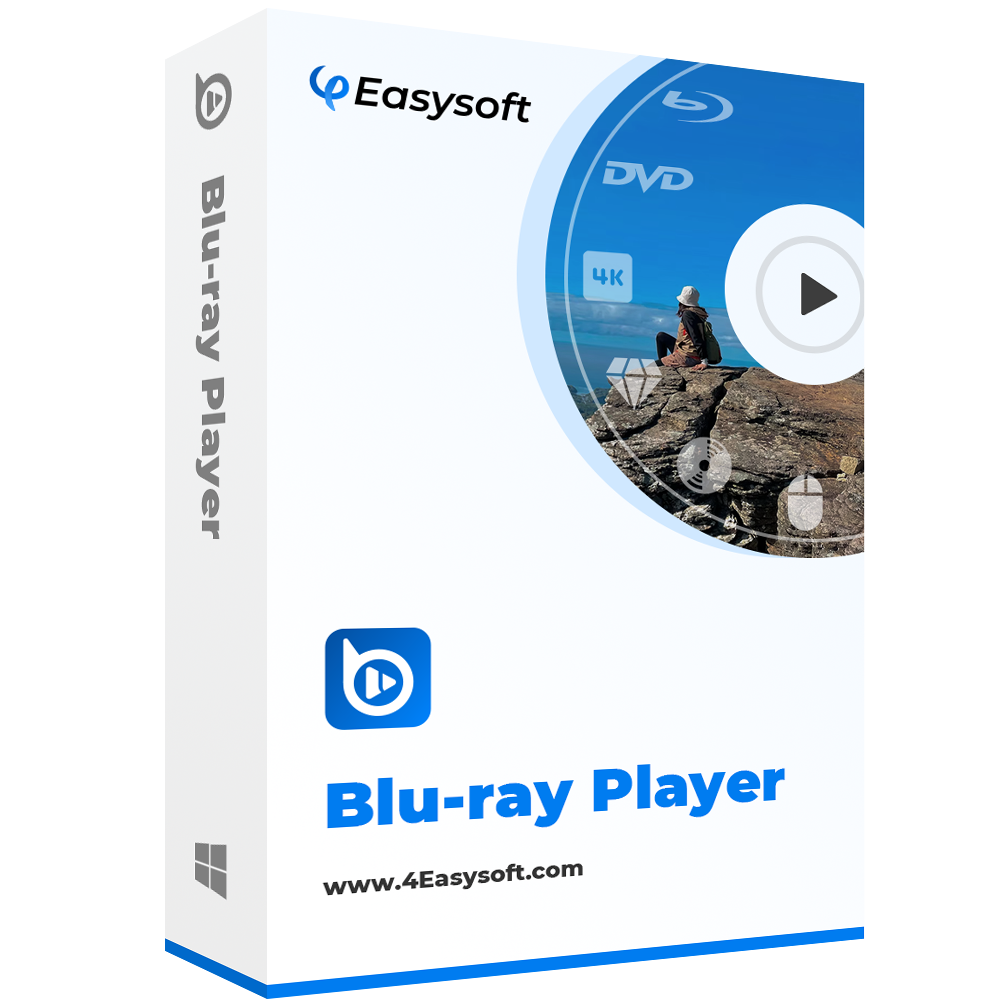 4Easysoft Blu-ray Player
Deliver cinema-like audio and video experience when playing video files.
Return you exactly where you left off watching a movie.
Offer more than 15 languages other than English.
Customized hotkeys are set for easy playback, forward, pause, etc.
Step 1After launching the program, select the "Open File" option to import the WebM file from your computer.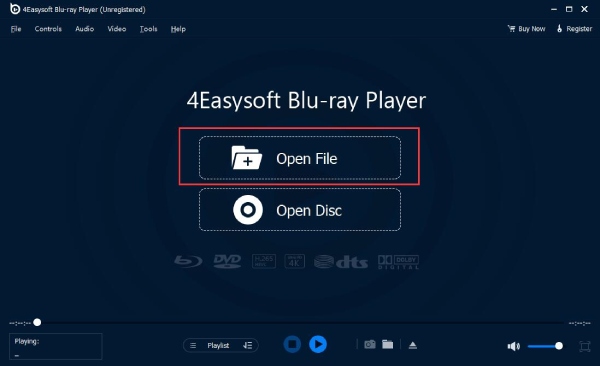 Step 2Locate the WebM file you wish to play. Click "Open" to load it; then, the player will display the video on the window.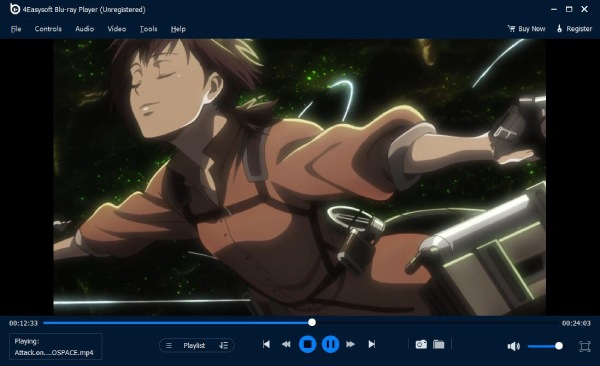 Step 3After that, you can use the panel below to adjust the audio volume, set it to the entire screen, play the video forward or background, etc. You can also use the "Camera" icon to capture screenshot with this free WebM player.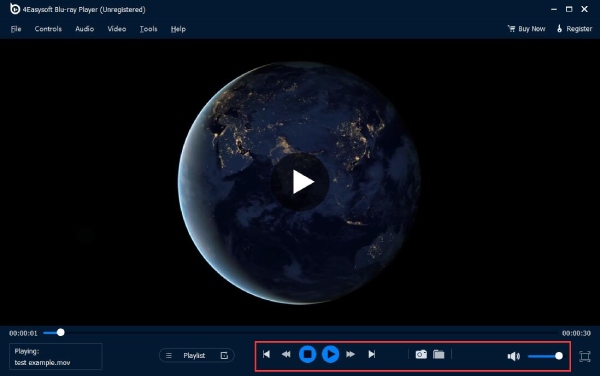 Top 7 Free WebM Players Without Compatibility Problem
You're not yet finished knowing WebM players since seven more tools are still discussed here. Whatever you might be searching for, the chance is higher that the right program for you is in the list below.
1. VLC Media Player
It is no doubt one of the most well-known media players today. VLC is capable of being a WebM file player that works flawlessly on both Windows and Mac operating systems. Besides that, it easily recognizes various media file formats. You can also adjust the quality, volume and do basic edits. By simply opening the File or Open path or dragging the WebM file into the program, you will have the most comfortable watching experience.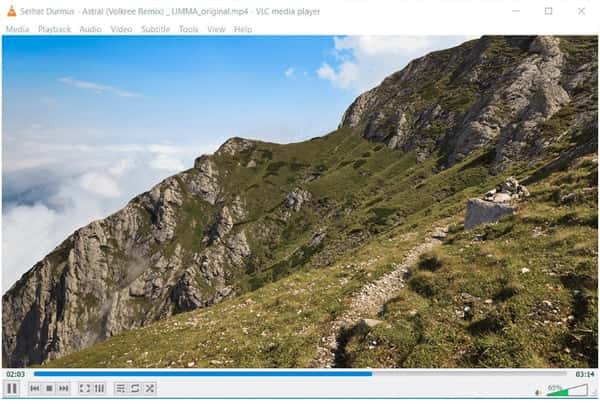 2. Windows Media Player
The following WebM file player is most likely similar to VLC. The Windows Media Player also plays various media file formats and can rip and burn DVDs. Moreover, it provides an instant search feature, letting users find results quickly about what file to play. Many other programs offer a complicated main screen, but this player has a straightforward one, making it one of the standard media players today.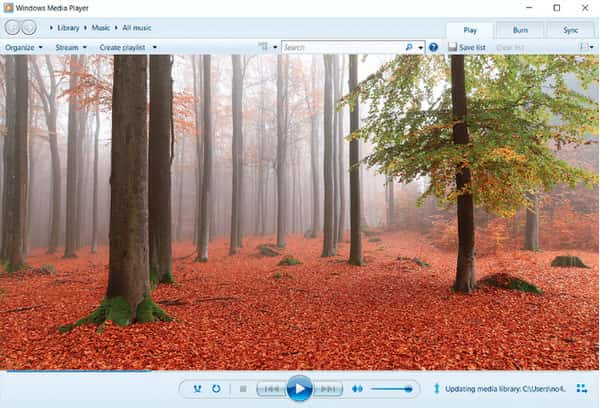 3. 5K Player
5K Player works very well as WebM Player! It can play nearly any video file, as well as DVDs and videos up to 1080P to 8K. Playing a WebM video won't take much time as it reads your file immediately. In addition, downloading videos from Facebook, YouTube, Dailymotion, and other platforms is another great feature you can get using the 5K Player.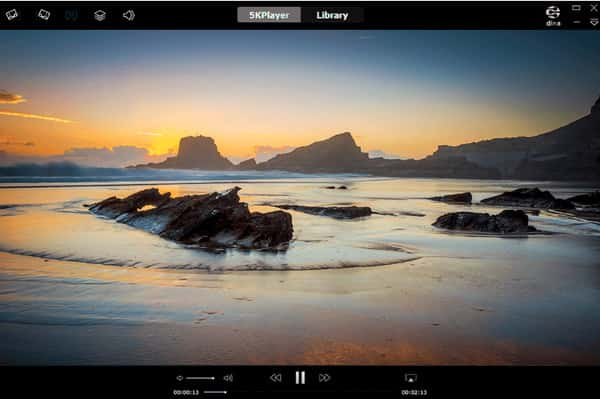 4. MplayerX
Those users who need something specific for their macOS can freely use MPlayerX. This WebM Player requires no additional installation and no frustrations about codecs since it has FFmpeg. The program also supports several formats and streaming videos from online sources. Additionally, your viewing will be more comfortable with its support of Apple Remote Controls.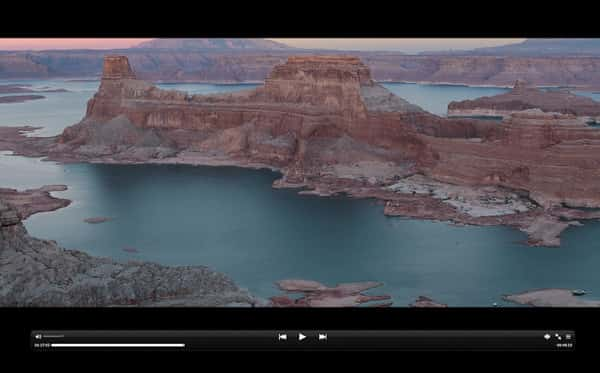 5. ALLPlayer
ALLPlayer, a WebM player that offers no lag and lousy performance issues. This software is very effective for dual-screen setup, allowing you to set up a recording that will capture both your screen. Unlike the mentioned players, this software provides a much more powerful decoder for downloading and detecting. Besides that, you can add subtitles and tweak the screen display and video speed.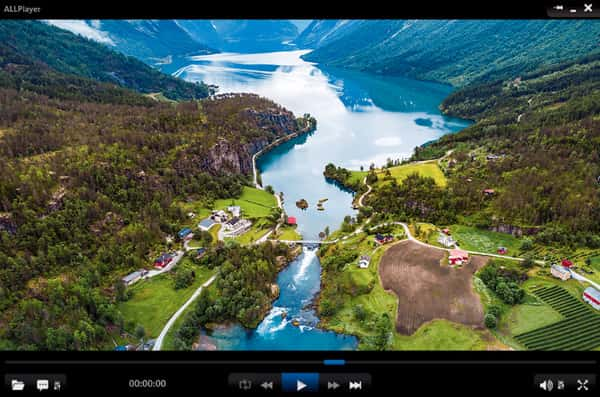 6. Kodi
Another free WebM player is Kodi, which, aside from videos, also plays audio, opens images, and even games! In addition, the whole set of features is incorporated into television. For this reason, you can connect to several platforms to watch live shows, and it gives you the option to record them. If you are still not impressed, you can search for the program and see the expected features list.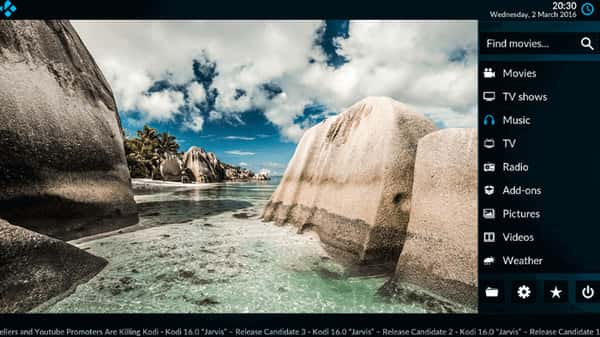 7. Winamp
Among any other WebM player programs discussed, Winamp is an easy process and still comes with a vast library of supported formats. It is well organized in that all features on the main screen are categorized by section, such as playlist, media, local storage, etc. Additionally, you can customize the sound using the equalizer, change the screen design, load the file information, and many other stuff.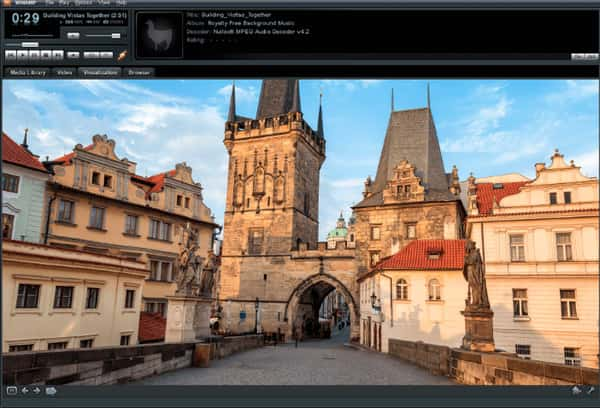 FAQs about the Best Free WebM Player
Why is my WebM file not playing?

Ensure to use a media player that supports playing this kind of file. WebM is not like any other format, such as MP4, that can be played with any media player. You can use the ones mentioned WebM Player programs discussed in this article.

Which player can play WebM files?

All that has been mentioned in this post, including VLC, Windows Media Player, 5K Player, and others, are capable of playing WebM files. You as well try Opera, VideoLan, GOMPlayer, VSO Media Player, etc.

How to play WebM files quickly on Mac?

Since Mac doesn't have a video player that allows you to play WebM files directly. You can use VLC, which works on a Mac computer, to play WebM videos easily. Alternatively, you can install the needed codecs for WebM to Safari to get it played quickly.

Can I play WebM files on my iPhone?

If you're using an iOS 15 now, Apple has added the ability to play WebM files to Safari. So, if you are still not updating your iOS, it's better to update it; then, you can play WebM files on your device directly through Safari effortlessly.

How to watch WebM video files in Chrome?

Due to the fact that the browser, Chrome natively supports WebM, you can play your WebM files with no problem in Chrome by simply clicking the Open icon.
Conclusion
Based on the information above, you should now have an idea about WebM files alongside players you can use to watch videos with no compatibility issues. Regardless of the many mentioned programs in this content, the 4Easysoft Blu-ray Player is worth trying! This WebM Player offers a cinema-like viewing experience and gives users an easy process with customized hotkeys and powerful features like taking screenshots, organizing tracks, and more. Get to know more about this amazing player by downloading it now!
Related Articles