Why Attempting Data Recovery iPhone Make iPhone Stuck? Detailed Solutions for You
With the iOS 16 beta out, many iOS users want to experience it. But you may find that they are not only failing with upgrading iOS but also getting into a screen saying Attempting Data Recovery iPhone. This is usually a problem when you want to update iOS. Do not worry about this, this post will tell you why iPhone is attempting data recovery and give you the solutions when screen is stuck on it. And there is also a solution for attempting data recovery iPhone failed.
Part 1: Why iPhone is Attempting Data Recovery
Many iPhone users have claimed that their iPhone becomes stuck in the Attempting Data Recovery loop when they were trying to install iOS updates. Some users believe that updating via iTunes is preferable, although Attempting Data Recovery on iPhone can also occur during an update via iTunes.
The Attempting Data Recovery on iPhone problem occurs when you attempt to update an iPhone or iPad to the latest iOS version like iOS 16, whether via OTA or iTunes. This not only delays the update but also deletes part or all of their data from their iPhone.
When you upgrade iOS, the notice Attempting Data Recovery on iPhone may indicate that your iPhone's storage space is very low. This scenario is more common in small storage iPhone devices, such as the 16GB iPhone, although large storage devices are also suffering the same error upon updating.
Part 2: How to Solve Attempting Data Recovery Stuck on iPhone
If you have encountered this problem, there are many methods to solve Attempting Data Recovery on iPhone problem.
Method 1. Force Reboot iPhone
If your iPhone is stuck on Attempting Data Recovery after the software update, you can force restart it to get this issue fixed.
For iPhone 13/12/SE 2/11/XS/X/8/8 Plus:
Quickly press and release the volume up button or quickly press and release the volume down button then press and hold the Power button until you see the Apple logo.
For iPhone 7/7 Plus:
Press the power button and volume down button at the same time and keep holding the side buttons until the Apple logo appears.
For iPhone 6s and earlier devices:
Hold down the Home button and Power button at the same time and keep holding both buttons until the Apple logo appears.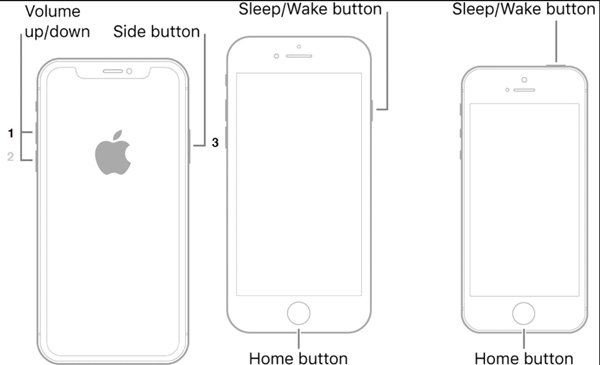 Method 2: Put Your iPhone into Recovery Mode Manually
If you still can't fix Attempting Data Recovery iPhone issue, then try to put your iPhone into recovery mode. Firstly, make sure you've downloaded the latest iTunes.
And here are the steps to do it:
Step 1Close iTunes and connect your iPhone to your computer. While your device is connected, force restart your iPhone and hold the buttons when you see the Apple logo.
Step 2And then launch iTunes and a pop-up message saying your iPhone needs to be updated or restored. At last, click the Update button or the Restore button.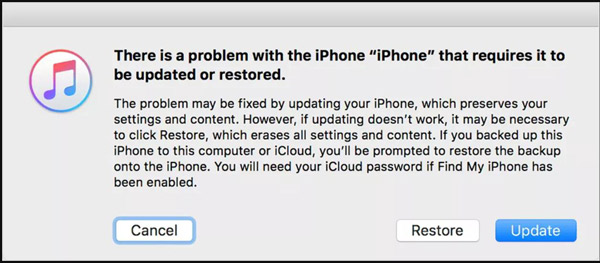 Part 3: What to Do Attempting Data Recovery iPhone Failed
Sometimes attempting data recovery iPhone will fail, and the deleted data to upgrade your iOS will be lost. But do not worry about this, you can use 4Easysoft iPhone Data Recovery to recover the lost data easily. This software could help you with all kinds of data you lost. Besides this, you can also use it to deal with screen frozen problems that occurred when updating the iOS.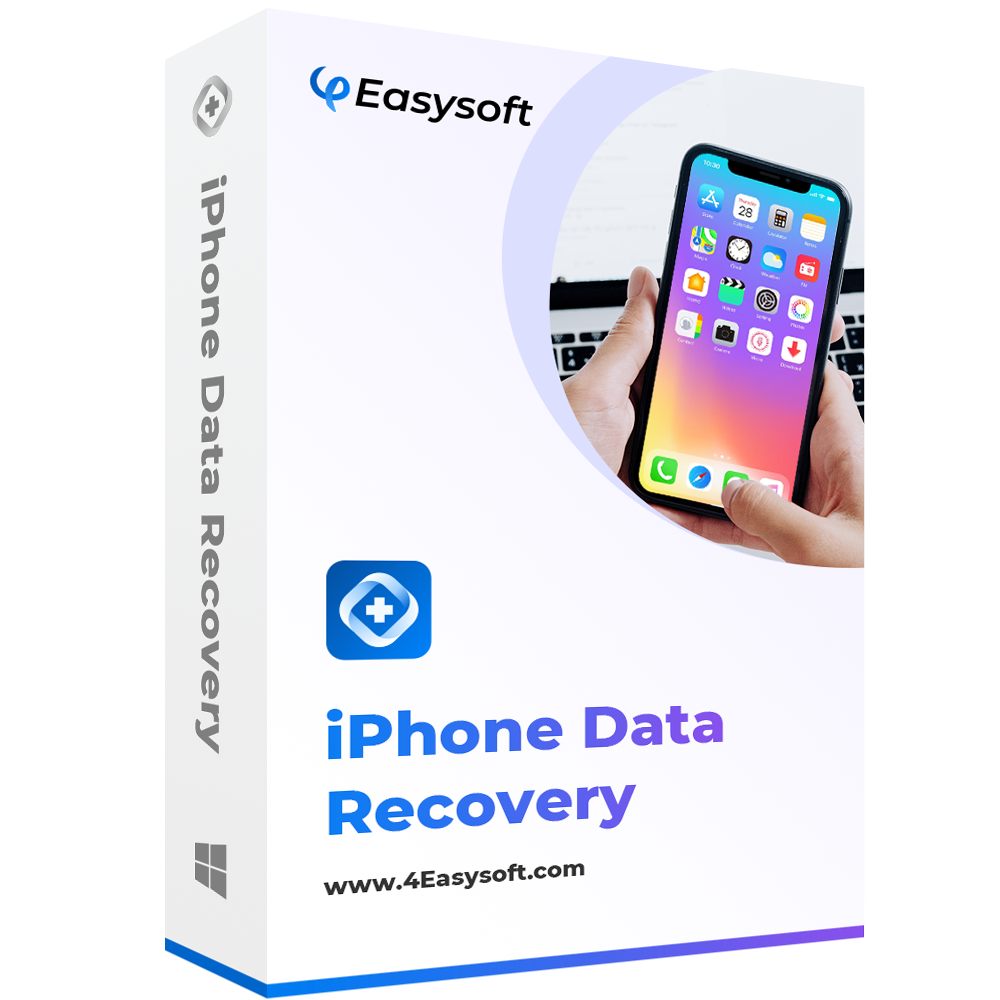 4Easysoft iPhone Data Recovery
Recover all kinds of data on your iOS 16/15/14, and all versions.
Solve the Attempting Data Recovery problem to recover the iOS version.
Restore the old iOS version if you don't like the latest iOS 16 version.
Easily back up your iPhone ahead in case of data loss.
Here are the steps to solve attempting data recovery iPhone failed:
Step 1Launch 4Easysoft iPhone Data Recovery on your computer, and then connect your iOS device to the computer via USB cable. If you are using the iOS 11 or above system, please unlock your device and tap Trust on the screen.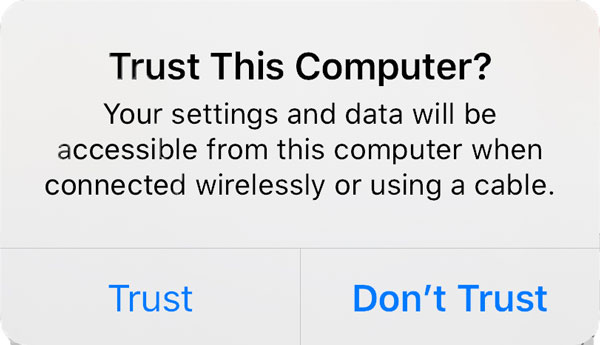 Step 2Click the iPhone Data Recovery button on the main interface and click the Recover button from the iOS Device menu. Then click the Start Scan button to scan all the deleted data on your iOS device. The time taken by the scanning process depends on the file number you have.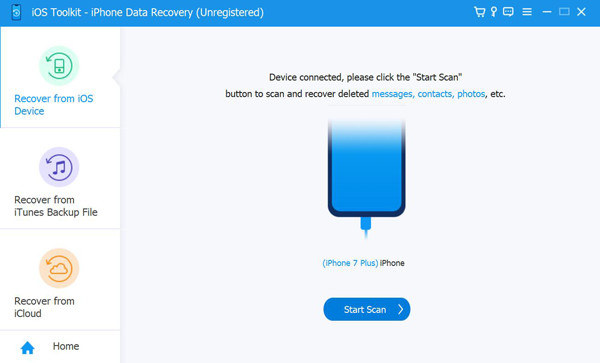 Step 3After that, all the data will be classified into different file types and listed on the program. You can double-click on the desired file to preview it and then click it to recover. Finally, click the Recover button to start recovering all the chosen files simultaneously.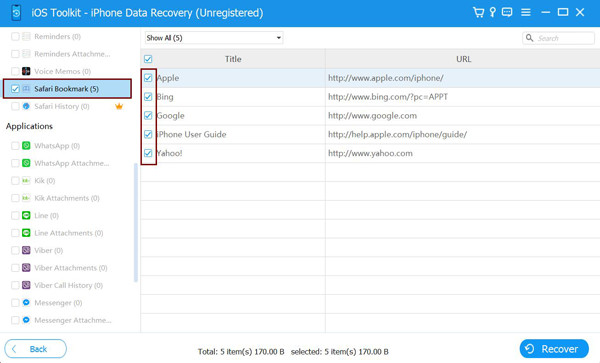 Step 4If you want to recover some private and important data such as call history, safari bookmark, contacts, etc. From the iOS 13 or above system, you need to click the Encrypted Scan button to confirm the operation. In this way, you can easily fix attempting data recovery iPhone failed issue.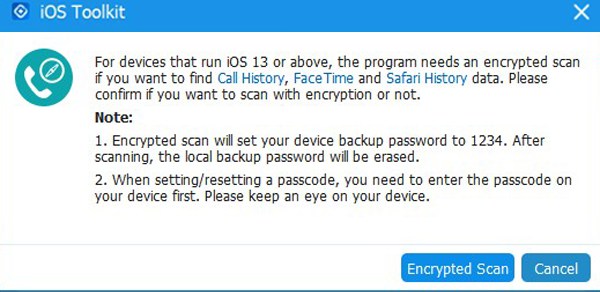 Part 4: FAQs about Attempting Data Recovery on iPhone
Does recovery mode delete everything?

Entering recovery mode will never delete everything on the device. But recovery mode has an option that enables you to delete everything and reset the device to factory settings.

How long does it take to restore iPhone?

It usually takes no more than 15 to 30 minutes to restore an iPhone using iTunes. As a general rule, you could restore your iPhone in an hour or less. The larger the data size, the longer it will take. The time it takes to restore iPhone using iTunes depends on a variety of factors. But if it is frozen on the restore screen you can 4Easysoft iPhone Data Recovery to solve the problem.

Which models are supported by iOS 16?

According to Apple, iOS 16 requires an iPhone 8 or later. It also means Apple is no longer supporting the discontinued first-generation iPhone SE, iPhone 6S, and iPhone 7, as well as the iPod Touch.
Conclusion
After reading this post, you must know why your iPhone is attempting data recovery. You should choose the iOS that is suitable for your iPhone models. But do not worry about the lost data and old iOS version things, you can use 4Easysoft iPhone Data Recovery to solve these things perfectly.
Related Article