Top 10 Nintendo Switch Capture Cards to Record and Stream Gameplays
Streaming gameplay has become more popular on social media platforms. But if you use the Nintendo Switch, you will fail to stream gameplay or even capture long gameplay. That paves the way for Switch capture cards; you can use them to record and stream Nintendo Gameplays on PC. What would be the best capture card to use? Well, you will get them here! Explore the top ten Switch capture card devices and the best way to record your gameplay with high quality!
Part 1. Top 10 Best Switch Capture Cards for Recording on Computers
Consider these lineups of the best capture card for Switch and choose among them that will achieve your on-screen gaming.
1. First on the list is the Elgato HD60 S+ capture card. This device is one of those capture cards on the market that can capture 1080p 60fps. Additionally, this capture device will take little time to set up, for it is easy for you to establish. Moreover, this capture device accepts any unencrypted HDMI signal, which enables you to capture directly on your computer or stream it on the internet quickly. Furthermore, this capture card comes with a built-in application and customization settings which you can use to achieve your gaming and recording desires and needs. Since it offers that admirable quality, this Switch capture card is expensive and doesn't offer H.264 encoder.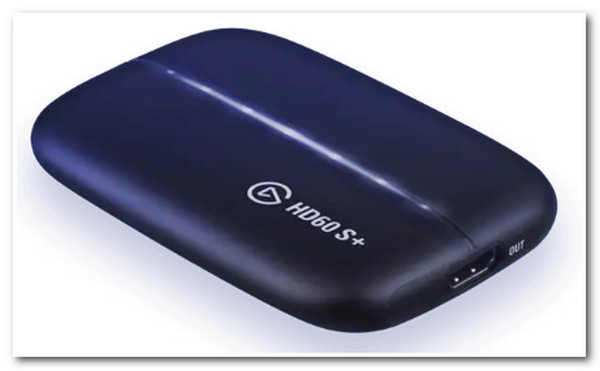 2. Next is the AVerMedia Live Gamer Mini. It is another top-notch capture card for Switch that enables you to record 1080p and 60 frames per second resolution. Aside from that, this also offers you a great streaming experience on your computer through HDMI (input and output). AVerMedia Live Gamer supports zero-latency or lag, H.264 hardware encoder, and is compatible with Windows and Mac computers through USB 2.0 and USB 3.0. Moreover, just like Elgato, it is also composed of customization settings and applications that support your gaming and recording needs. However, this Switch capture card pulls out a considerable amount of your GPU resources.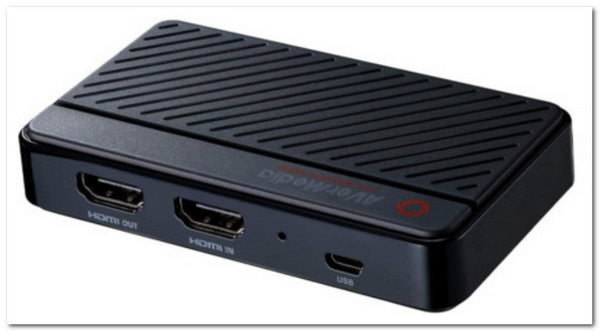 3. Another Switch capture card you should take advantage of is Elgato HD60 Pro. This capture card offers you with hassle-free setup and provides you with a high-quality gameplay viewing. Like the first two devices above, Elgato HD60 Pro bears a 1080p 60fps capture rate and uses H.264 encoder. Moreover, it is not only made for you to stream gameplay on your PC and supports various gaming consoles. Furthermore, through this capture card, you can ensure of having lag-free streaming and recording. But, if you are currently using a Mac computer, consider choosing another Switch capture card, for it is not built for Mac computers.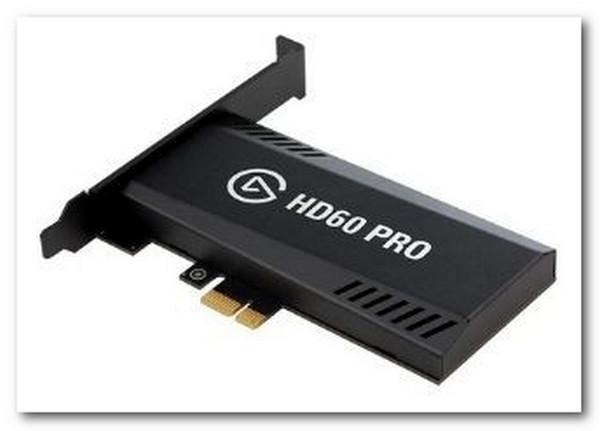 4. On the 4th spot, we got a Mirabox USB3.0 4K HDMI capture card. Another zero-latency capture device on the market that supports HDMI pass-through. This simple device offers you 1080p at 60fps, which will not give you confusing moments in setting it up for computer streaming and viewing. In line with that, Mirabox was made for those beginners new to gameplay streaming and recording on the computer. So if you are looking for a perfect capture device for streaming, Mirabox is another best Switch capture card device.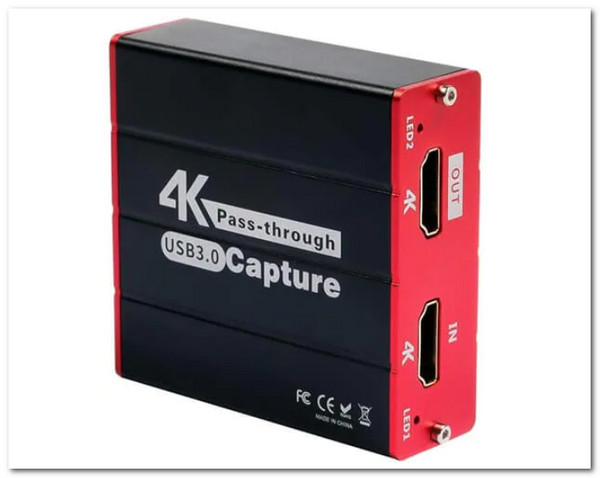 5. Next on our list is the Razer Ripsaw capture card. Another powerful device that enables you to have a full HD (1080p at 60fps) and latency-free streaming performance. It also offers you ultra-low latency over USB 3.0, which most of those who already utilize this device has proven. Another thing, you can set this Switch capture card up without spending too much time doing it. Moreover, this device is much more remarkable because Razer comes with a mic and headphones that enable you to record voiceovers for recordings. But this capture card is a little pricey, it doesn't have software support, and a stability problem occurs if you use an old PC setup.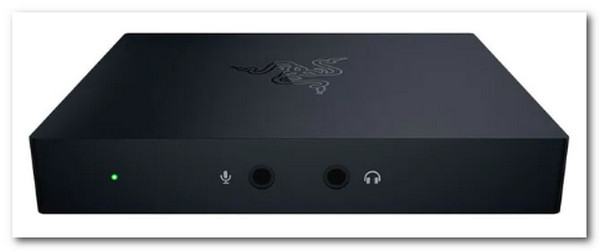 6. If you are looking for a budget-friendly Switch capture card, try this Digitnow USB 2.0. Despite having a low price, this device can still provide you with 1080p and 30fps resolution for streaming. Moreover, it is easy to plug in and works perfectly with Switch. However, just like being said, it only supports 30fps, and it is not recommended to use with other gaming consoles. But it is applicable to use for recording on the computer.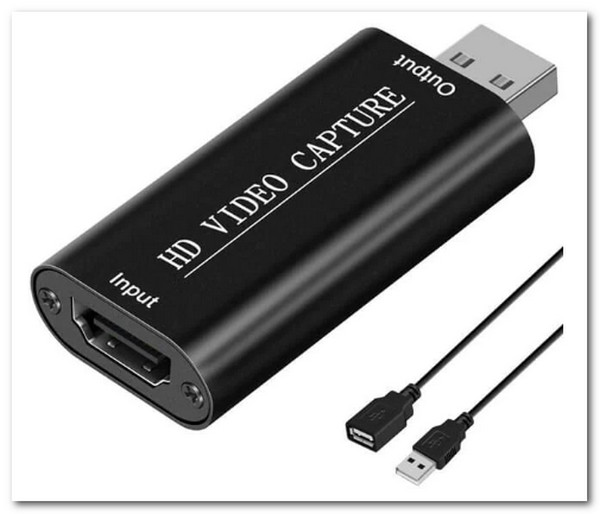 7. For beginners, we got a Roxio Game Capture HD Pro capture card, which you can use to record or stream gameplay on your PC. Like Digitnow USB 2.0, this device is affordable yet provides excellent recording quality (1080p 30fps). Additionally, it is infused with an ability to automatically change video bitrate for a much smoother viewing experience while streaming. Moreover, it is also equipped with auto-recording functionality, which is responsible for recording your gameplay. Just take note that Roxio utilizes a USB 2.0 connection which there is a big chance for you to experience lag moments. Aside from that, it doesn't support Mac computers.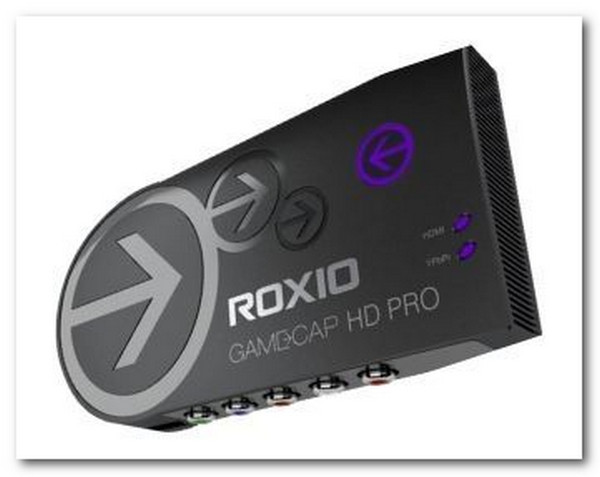 8. Next is the EVGA XR1 Switch capture card for Nintendo Switch. This device allows you to feed your gameplay to your computer at 1080p 60fps virtually. It also utilizes an Advanced Pass-Through Mode, which allows you to switch up to a 1440p 144Hz refresh rate. Moreover, this device supports 4K output at 60fps and provides a super-smooth streaming experience on your computer.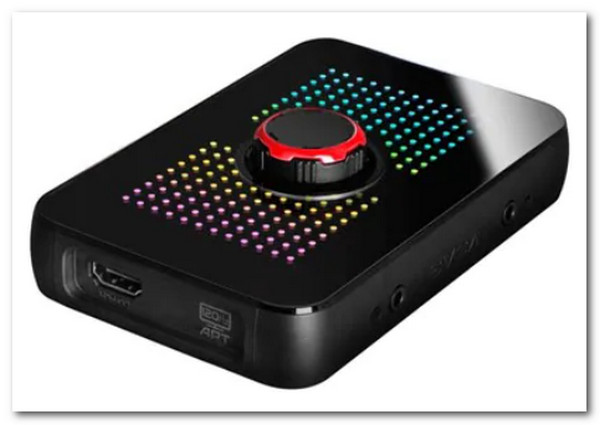 9. KKF 4K Video Capture Card is another device you should include on your notes. This device is for users like you who wish to stream gameplay on a computer. KKF 4K is designed to support various gaming footage, including Full HD and 60fps quality images. With that quality, you can stream and record games without experiencing lags and pixel issues. This switch capture device also supports plug-and-play, which you can immediately plug in and enjoy your streaming and recording on your computer. However, you can't add voiceovers while editing it using this Switch capture card.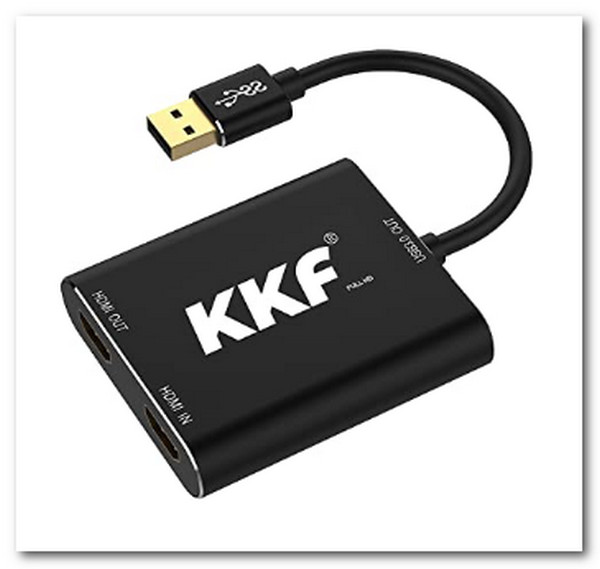 10. Last but not least is the TreasLin USB3 Game Capture Card. It is another beginner-friendly capture device in the group. Whether for recording or streaming on a computer, TreasLin USB3 Game offers you with latency-free experience. That made it possible for you when you utilize the HDMI loop-out port. You can stream your gameplay in 4K resolution (1080p 60Hz), whether with various gaming consoles or your Windows or Mac computers. In addition to that, this also offers you plug-and-play without any driver installation. But it wasn't made to support adding voiceovers.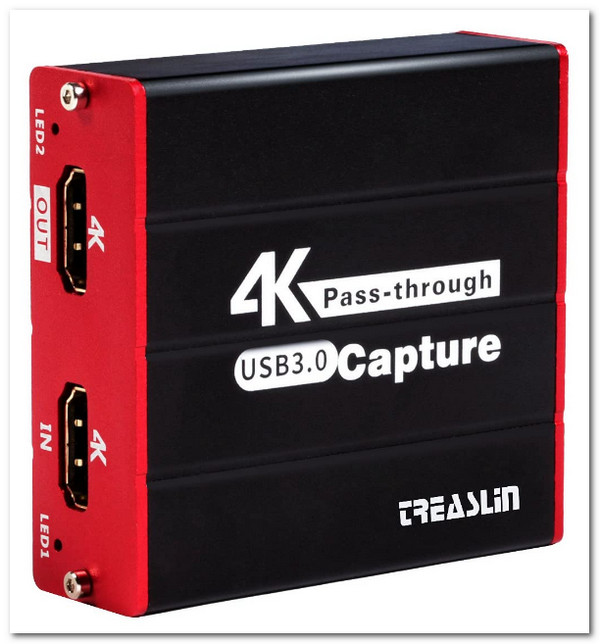 Part 2: The Best Way to Screen Recorder on Switch with Capture Card
After knowing the best capture card for Switch devices on the market, you also need the 4Easysoft Screen Recorder to record every Nintendo Switch gameplay on your computer via a capture card. This easy-to-use tool can record your on-screen gameplay with high quality, for it is equipped with CPU and GPU acceleration technology. Aside from that, this tool also enables you to record 60fps and 4K resolution without any lag. Moreover, through its hotkeys, you can easily capture on-screen games and snapshots of them to produce images. Through this tool, you can produce the outstanding quality of your Nintendo Switch gameplay and share it online for streaming.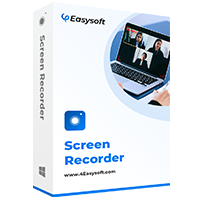 4Easysoft Screen Recorder
Infused with the ability to record the whole screen or selected region on Switch without time limitation.
Capable of recording the audio of your Nintendo Switch gameplay and your voice from the Microphone.
Support recording your webcam and your on-screen gameplays simultaneously.
Offer advanced output settings to enhance your recordings.
How to record Nintendo Switch Gameplay with Capture Card using 4Easysoft Screen Recorder:
Step 1Download and install the 4Easysoft Screen Recorder on its official website. Connect the Switch capture card to your Switch and your computer. After that, launch the tool and click the Game Recorder option on the interface.

Step 2Next, tick the Select the game option and choose your Nintendo Switch gameplay with a capture card. Turn On the Webcam by using its switch if you wish to record your webcam. Then, click the System Sound to record your gameplay's audio or Microphone to record the gameplay with your voice.
Step 3To have smooth and high-quality gameplay recordings, tick the Output Settings with the Gear icon and set the frame rate and quality based on your preference. After that, click the OK button to save your setting setups.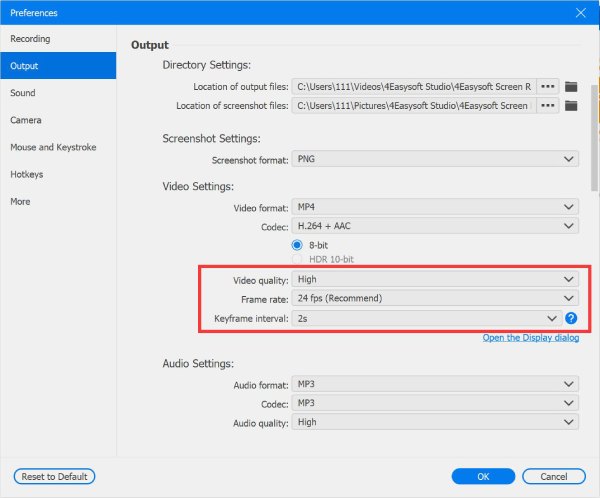 Step 4After those setups, click the REC to start recording your Nintendo Switch gameplay. Then, once you are finished recording, you can tick the Stop button on the hotkeys. The tool will then bring you to the preview section, where you can check your recorded gameplay. After that, tick the Save button. You can also use these capture cards to record gameplay on PS4 with high quality.

Part 3. FAQs about the Best Nintendo Switch Capture Card
1. Can I record Nintendo Switch gameplay for more than 30 seconds with the built-in capture?

Unfortunately, you can't. The built-in recorder of the Nintendo Switch only enables you to record up to 30 seconds. Beyond that, you need a capture card or third-party software to record your gameplay.

2. What do I need to consider in choosing a Capture Card?

In choosing a Switch capture card, you need to consider one that supports USB connectivity. USBs are easy to set up, which is suitable for beginners and affordable. Aside from that, choose the one that could provide you with excellent performance and a high-quality stream.

3. Where can I find the captures on Switch?

No matter you take screenshots or capture 30-seconds gameplay, you can go back to the main interface through Home button and find them on Album.
Conclusion
Now that we provide you with the best capture card for Switch, you can choose between them what you think could provide you with the best streaming experience. Other than that, if you want to share it online, record it with 4Easysoft Screen Recorder! Using this tool, you can record your Nintendo Switch gameplay with high quality and export it to various lossless quality file formats to have the best gameplay streamed online.
Related Articles: