How to Create and Send Fake Text Messages From a Different Number [PC and Mobile]
One brilliant prank idea to have fun with friends is by sending them fake text messages anonymously. Sending those kinds of messages allows you to hide your identity from someone you know or not. Wondering how to send fake text messages? For whatever reasons you decide to send fake messages, it may become essential for specific occasions. Fortunately, this post got you! Read on to learn an app that sends fake text messages for computers, mobile, and online. Plus, recovering and backing them up is also discussed here. Scroll down!
Part 1. How to Send Fake Text Messages on Computer/Mobile/Online
Lots of people still enjoy sending fake text messages using a different number. To join them, below are the ways to send fake text messages, whether using a computer or mobile.
How to Send Fake Text Messages on a Computer?
Send Anonymous SMS is one of the best places to learn how to send fake text messages anonymously. It is an online tool trusted by many for them to send a text message, but their number stays hidden. Apart from deleting users who send fake text messages, you can also use it to send anonymous emails.
Step 1Search for the Send Anonymous SMS official page. Then, enter your number in the first menu box.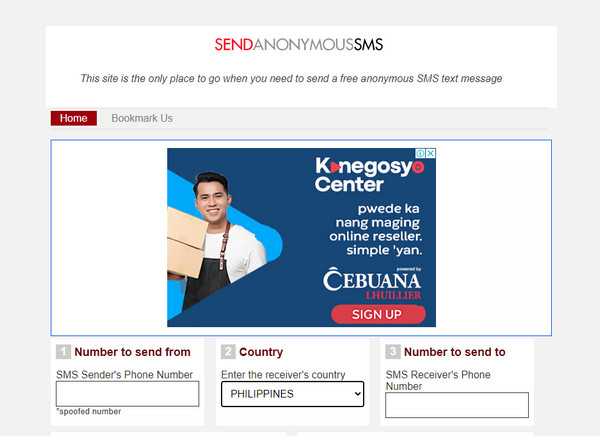 Step 2After that, you have to set the country of the recipient and then the number to whom you wish to send a fake message.
Step 3Type the messages on the Message menu box afterward, then click SEND SMS! below.
How to Send Fake Text Messages on iPhone/Android Devices
If there's a tool for you to learn how to send fake messages on a computer, several apps are there to help mobile-prefer people. Get to the Spoofbox, an app that sends fake text messages that work on iOS and Android devices, using a fake number without worrying that you will get caught. You will never have to send out your actual phone number. Virtual calls are also supported; you can send spoof emails while protecting your privacy.
Step 1Open Spoofbox on your phone, then go for Spoof SMS, in which you will be required to select a trash number.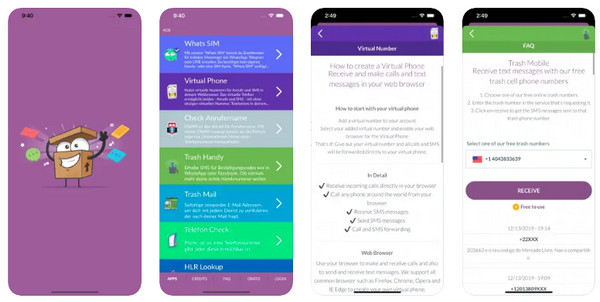 Step 2Type the messages you wish to send to your friend or any number you will enter afterward.
Step 3You can schedule the fake text message or tap the Send button to send it right away.
Part 2. How to Recover Blocked Fake Text Messages and Backup Them
After knowing how to send fake text messages from different numbers, what If you have received many messages from unknown numbers or people? You might think those are scammers, which leads you to block their numbers immediately. However, you may also come into a situation wherein you need to recover those for future reference if you somehow received the same message again or for others to avoid them. Plus, you can use them as evidence if you somehow knew who sent those fake text messages. In this case, 4Easysoft iPhone Data Recovery is always ready to help to get them back.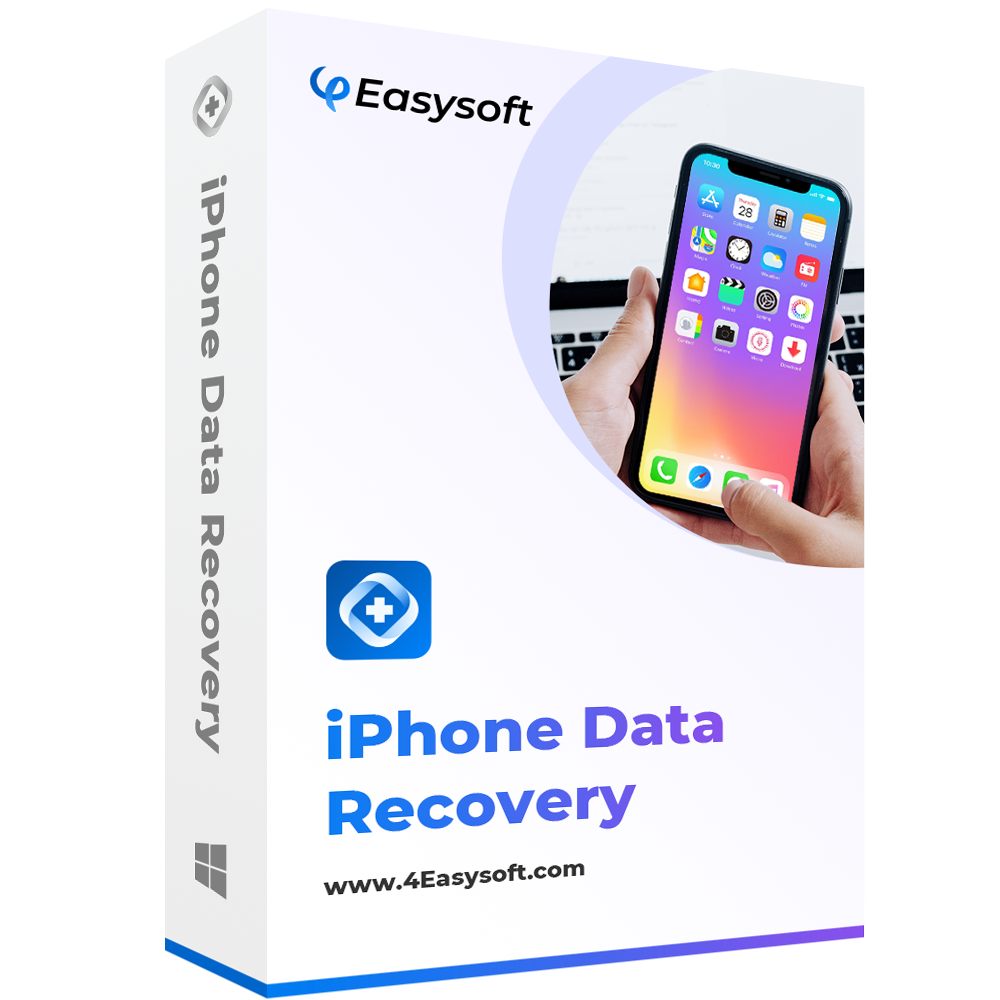 4Easysoft iPhone Data Recovery
High success rate and no other data loss on iOS devices will happen.
Let the user preview the data before deciding to recover them.
Backs up selected data from your iPhone to your PC instantly.
Working flawlessly with all iPhone, iPad, and iPod models and versions.
Step 1Run the 4Easysoft iPhone Data Recovery on your computer. Ensure to connect your iPhone to your PC using a USB cable, then tap Trust on the notification that appears on your phone.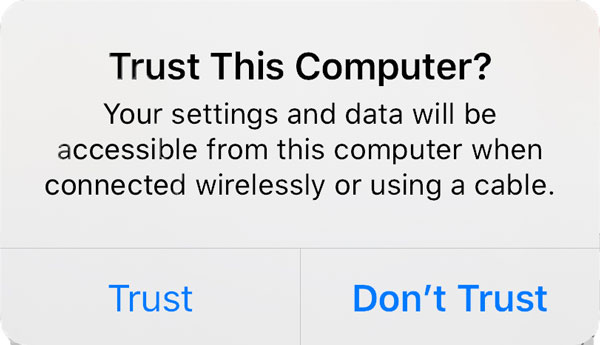 Step 2Back to the program's main screen, select Recover from iOS Device. After that, click Start Scan to scan all removed data from your device.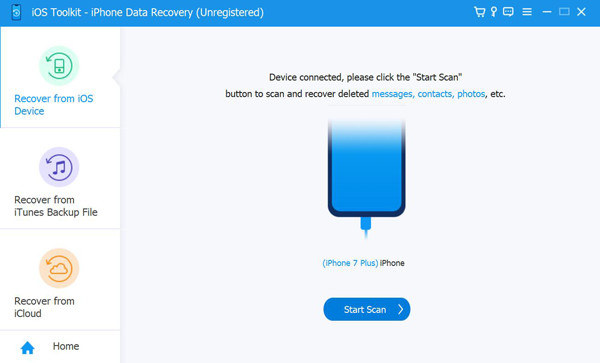 Step 3After scanning, all deleted data will be visible on the screen and classified into several file types. Go to Messages, double-click each to preview, then decide whether to recover them. Click Recover to recover those chosen fake text messages.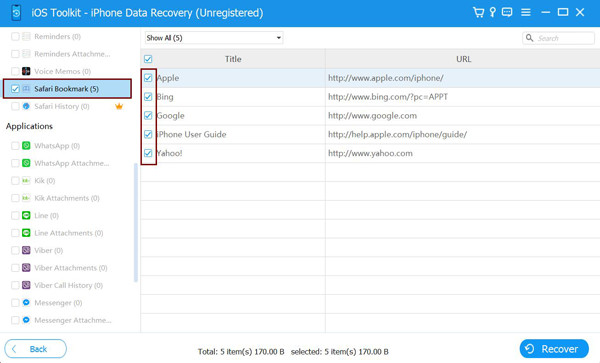 Part 3. FAQs about How to Send Fake Text Messages for Fun
Can I send fake text messages even without using my actual number?

In such cases, you need the assistance of an application that lets you send a text without having to use your phone number. And luckily, there are many online tools and apps available for iOS and Android devices wherein you can send a message with a fake number,

Why do people send fake text messages from different numbers?

Usually, scammers are the ones who send fake messages with the intention of tricking you into giving personal information, like passwords, accounts, and more. However, it can also be an enjoyable prank from family and friends.

Can I identify what fake text messages look like?

The sender might have a long phone number, or their text has scrambled links. And most of the time, scammers are full of grammatical errors in their text, so if you have received a text from an unknown number full of incorrect spellings, it might be a fake text message.

Is texting back to fake text messages can lead to hacking?

No. You won't get hacked if you try to reply to fake messages from a different number. However, do have time to think before replying to an unknown number that texts you since it may cause harm.

Can I escape from getting fake messages from a fake number?

There's no official way to avoid this from happening. However, if you think a fake number texted you, do not respond and immediately block them.
Conclusion
That's all the answer to how to send fake text messages. Consider trying those tools if you wish to send messages anonymously, But remember to use them properly and avoid causing harm to other people; use them only to enjoy, like pulling pranks on your friends without intending to harass and bully others. This post also recommends 4Easysoft iPhone Data Recovery to recover those blocked fake text messages and other files on your iOS device that have been removed. Try it out now!
Related Articles: