2 Simple Methods to Recover Deleted and Blocked Messages from iPhone
Blocking messages on iPhone is a good way to avoid receiving messages from a stranger or a specific person. Although it is beneficial, there are scenarios in which you regret blocking someone or mistakenly blocking them. With that, a question like how to unblock blocked messages iPhone users are asked. Good thing you are here. Read and learn the best way to unblock blocked messages, and if you want to recover deleted SMS before the blocking, this article also got the best tool for you.
Detailed Steps to See and Unblock Blocked Messages on iPhone
"Can you see blocked messages on iphone?", the answer is yes. Despite that, blocking helps prevent someone from sending you any messages or calls; iPhone also provides you options to view your recent blocks and choose the preferred contacts you wish to unblock.
Unblocking the blocked messages will only take a few simple steps, and here's how to view blocked messages on iPhone and unblock them:
Step 1Launch your Settings app on your iPhone, scroll it down and tap the Messages option.
Step 2After that, look for the Blocked Contacts option and tap it.
Step 3Then, on the list of blocked contacts, select those contacts you wish to unblock. Swipe your chosen contact to the left and tap the Unblock button.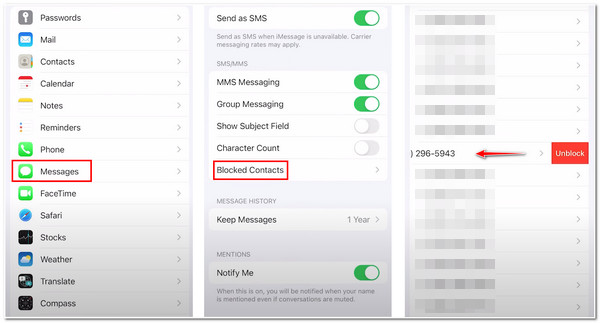 After doing the above steps, you will now be able to see and receive future messages to that particular recipient. However, if you wish to find and recover messages that those senders sent you while they are blocked is impossible. The idea of "blocking" literally prevents you from receiving messages or calls from those you blocked.
How to Recovery Deleted Messages before the Block on iPhone
If you wish to retrieve or recover deleted text messages on your iPhone's Message app before blocking someone, in this case, you can use this excellent 4Easysoft iPhone Data Recovery tool to help you with it. This Windows and Mac-compatible tool is a powerful program that can recover your deleted or lost data from your iOS devices. Moreover, this tool supports iOS devices with other versions, including iPhone 15/14/13/12/11/, iPad or iPod. Furthermore, this tool can also retrieve different types of files: media files, messages, document files, and other 20 plus more. Through this professional tool, you can quickly and efficiently recover blocked messages on iPhone.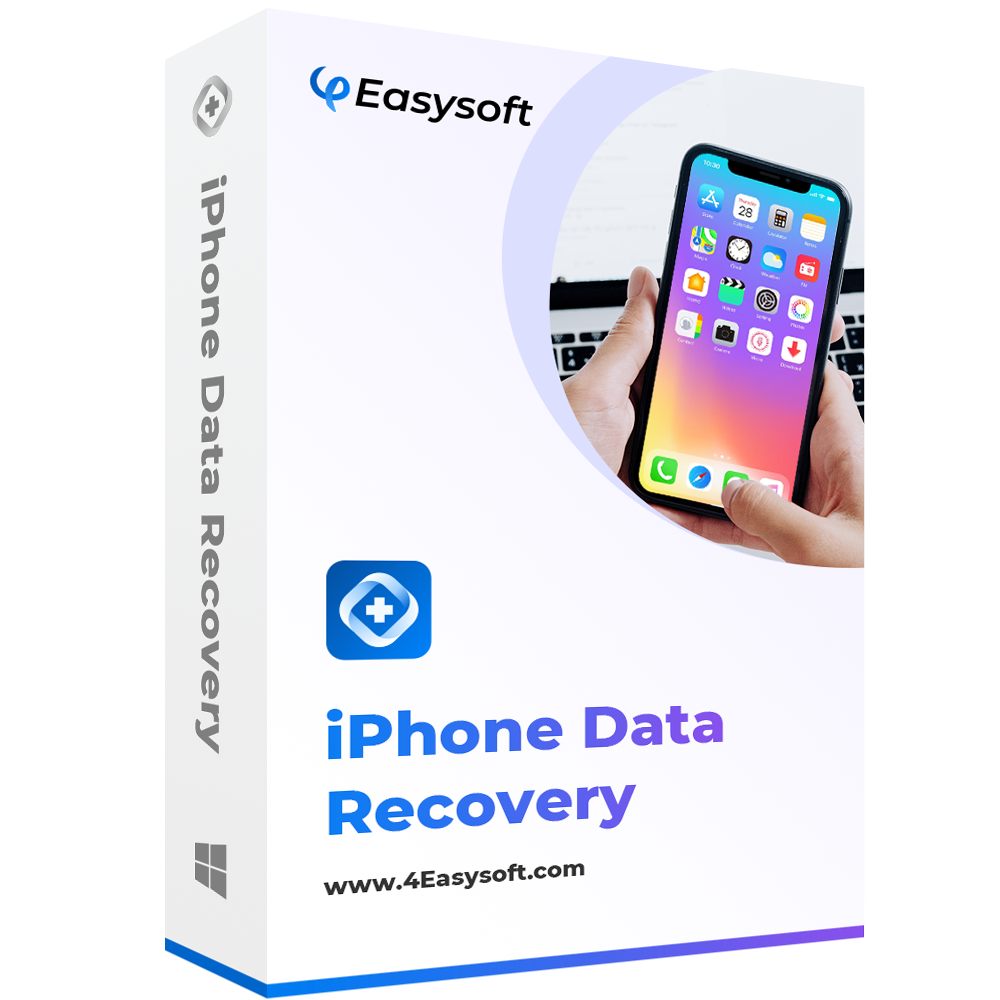 Features of 4Easysoft iPhone Data Recovery
Capable of recovering various data types, whether from your iOS, iTunes, or iCloud backups.
Enable you to recover lost data due to accident deletion, system crash, forgot password, stolen or lost device, and more.
Infused with the ability to recover your deleted or blocked message with a high success rate.
Support preview option to choose your preferred data file you wish to restore, recover, and back up.
Simple steps to recover deleted messages on your iPhone before blocking:
Step 1Free download and install 4Easysoft iPhone Data Recovery on your Windows and Mac. Launch the tool, and don't forget to connect your iPhone device to your computer through a USB cable.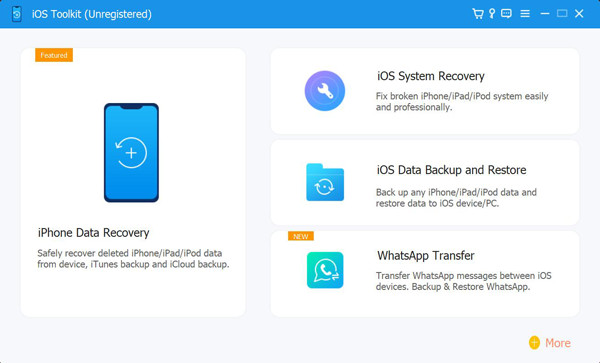 Step 2If you are using iOS with version 11 and above, unlock your device and tap the Trust button on your iOS device's screen.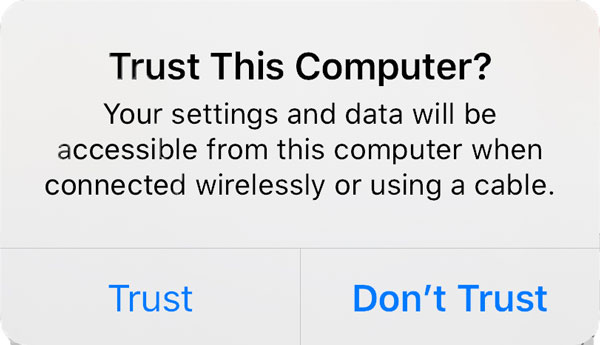 Step 3After that, click the iPhone Data Recovery option and select Recover from iOS Device. After that, tick the Start Scan button; this will make the tool scan all the deleted files on your device.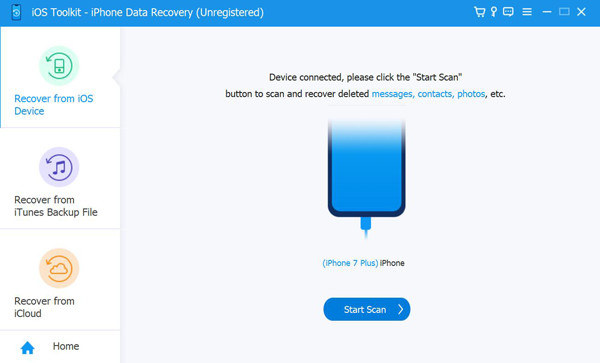 Step 4Then, once the tool finishes scanning, it will categorize all the files, which will serve as your option. Look for the Message, double-click it to preview the deleted messages, and select the messages you prefer to recover. Lastly, tick the Recovery button to start recovering deleted or blocked messages on iPhone.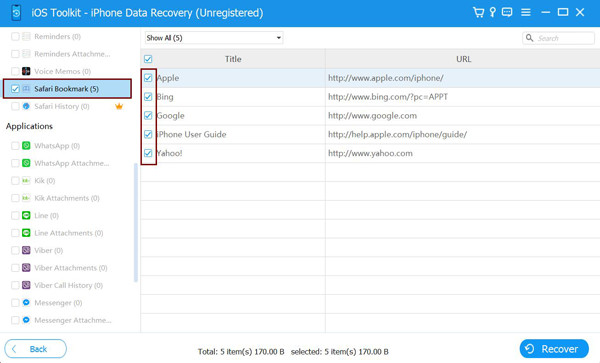 FAQs about Blocked Messages on iPhone
How can I unblock blocked phone calls on my iPhone?

To unblock blocked phone calls, go to your Settings app, scroll down and tap the Phone option. Then, please scroll down to see the Blocked Contacts and tap it. Now on the list of numbers, swipe right to left across the numbers and then tap Unblock.

Does iPhone have a blocked folder just like Android?

Unfortunately, it doesn't have. Unlike Android, it moves all the blocked messages into a folder named Spam and Blocked. That means that, even though you blocked someone from sending messages, your Android device still collects them and keeps you unnotified. iPhone will only literally block someone from sending you text messages.

Will blocking someone's messages on iPhone notify them?

When you block someone, your iPhone will not let them know about it, but they will still be able to send you messages. On their end, they will see that the messages are being sent successfully to you. While on the hand, the sent messages will not appear on your Messaging app.
Conclusion
Now, that's the best way and solution to solve "how to see blocked messages on iPhone devices." In that way, you can unblock blocked messages on your iPhone quickly and reconnect yourself again to those you purposely blocked. However, keep in mind that there's no way you can recover all messages sent to you by your recipient while they are blocked. Even if you unblock them, messages on your messaging app will be the same as before you decided to block them. On the other hand, 4Easysoft iPhone Data Recovery is the excellent and most effective tool to recover deleted messages without any data loss in all scenarios and with almost all iOS devices. Recovering your deleted messages is made easy for you.
Related Articles