Best 3 Methods on How to Solve iPhone Red Screen [Step-by-step Guide]
iPhone users don't want to see their phones turning into black screens, especially the red screen of death on the iPhone. You are probably searching for solutions to fix this iPhone red screen of death issue. There are several reasons your iPhone turned entirely red; these will be discussed in the following part. You will need to look for practical solutions to fix your problem. Therefore, below are the shared methods to solve the iPhone red screen of death issue with you.
Know about the Reasons Causing iPhone Red Screen
Most of the time, the reason causing your iPhone to turn into a red screen of death was due to a simple problem. But, of course, knowing the possible reasons is important since it might be a serious issue. Reasons could be because of hardware or software problems, don't worry, there are provided ways below to fix these. Before that, see below the possible reasons on why you are having an iPhone red screen issue.
◆ Your iPhone is attacked by a malware.
◆ There's a damage on your battery or other serious hardware problem.
◆ The Sim tray is not inserted properly.
◆ You haven't yet update your iPhone to the latest version.
◆ If you have updated your iPhone, it may has unstable iOS version.
Whatever of these reasons is causing your iPhone to turn red, it is essential that you solve it. Read on to the following part and learn the three ways to fix iPhone red screen of death.
How to Fix iPhone Red Screen of Death [3 Ways]
If you are looking for effective ways to fix your red screen of death issue, consider using the three easy ways below. As there are different ways to do some of the methods, a step-by-step guide is provided.
1. 4Easysoft iPhone Data Recovery
If you want a program to help you fix the red screen of death issue, use 4Easysoft iPhone Data Recovery. It is a powerful program that allows you to recover in three modes, such as recover data from your iOS devices, recover from iTunes, and recover from iCloud backup. Furthermore, it fixes the iOS system with a high success rate and without losing your data.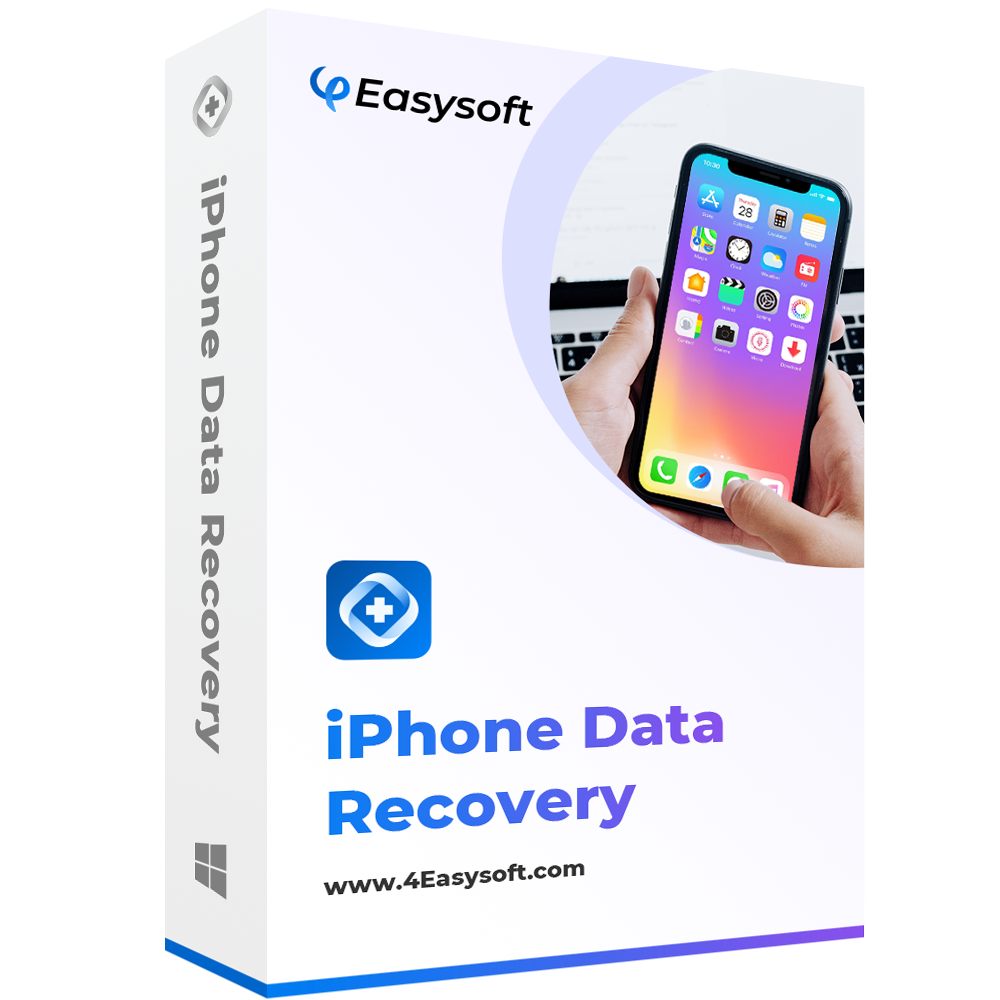 4Easysoft iPhone Data Recovery
It is compatible with all models and iOS versions of iPhone, iPad, and iPod.
Allow you to fix iOS system errors and even disable iOS devices in simple clicks.
Recover your iPhone and other iOS devices in different situations, like red screen, system crash, physical damage, and more.
With all their solutions provided for recovering and fixing iOS devices, no data loss will occur.
Step 1Launch the 4Easysoft iPhone Data Recovery on your computer. Click iOS System Recovery on the program's main interface. Remember to connect your iPhone with a red screen of death issue on your computer via a USB cable. Click Start to continue, and your device will be detected automatically.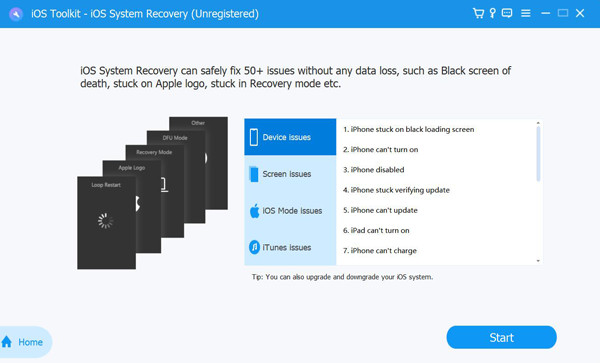 Step 2Click Free Quick Fix to solve simple issues like a crashed iOS system. Or, click Fix to do further fixes on your iPhone.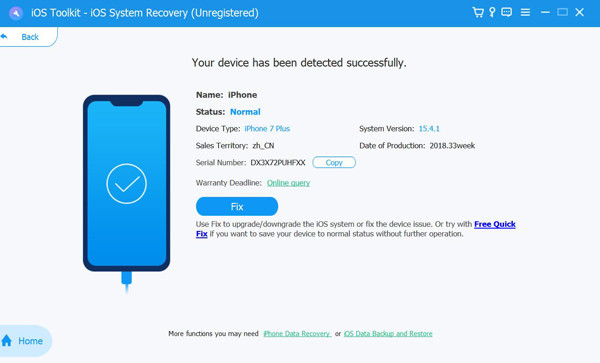 There are two modes from which you can choose, select Standard Mode to fix simple issues and keep all your data. If it doesn't work, please select Advanced Mode with a higher success rate. After you choose, click Confirm.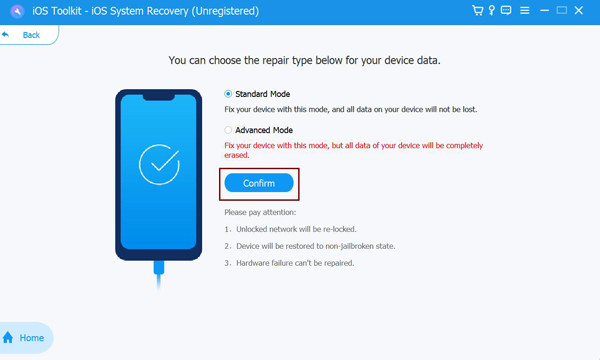 Step 3Choose the proper category, type, and model of your device. Then, choose your preferred firmware with a different iOS version, and click Download. Click Next to start fixing your iPhone red screen of death issue.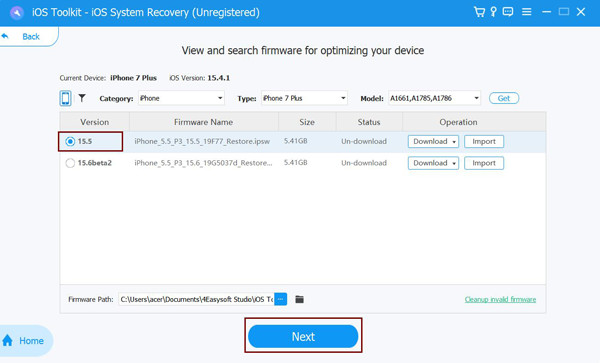 2. Force Restart your iPhone
Force restarting iPhone is possibly the solution you use in most iPhone issues, including red screen on iPhone. Force restarting your iPhone to reset the power of your iPhone device. However, there are different ways to do it depending on what model of iPhone you are using right now. The different ways to soft reset your iPhone are discussed below.
For old iPhone 6 and earlier:
Step 1Press both the Home and Power buttons simultaneously
Step 2Keep holding both for at least 10 seconds. Your iPhone will be restarted forcefully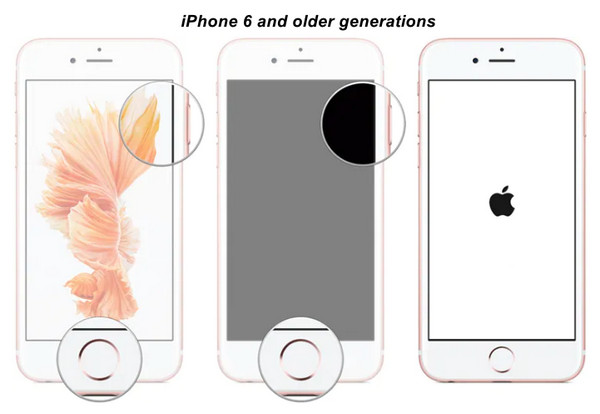 For iPhone 7:
Step 1Press both the Volume Down and Power buttons.
Step 2Hold both for at least 10 seconds at the same time, and wait until your iPhone restarts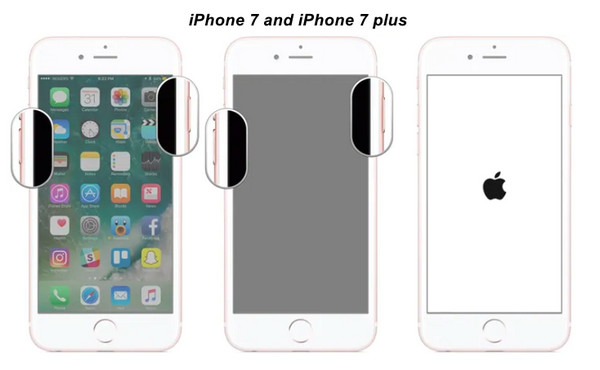 For iPhone 8 and later:
Step 1Press and release the Volume Up button quickly, then do it again with the Volume Down button
Step 2Press and hold the Side button and wait until the Apple logo appears. Then, your iPhone red screen may be fixed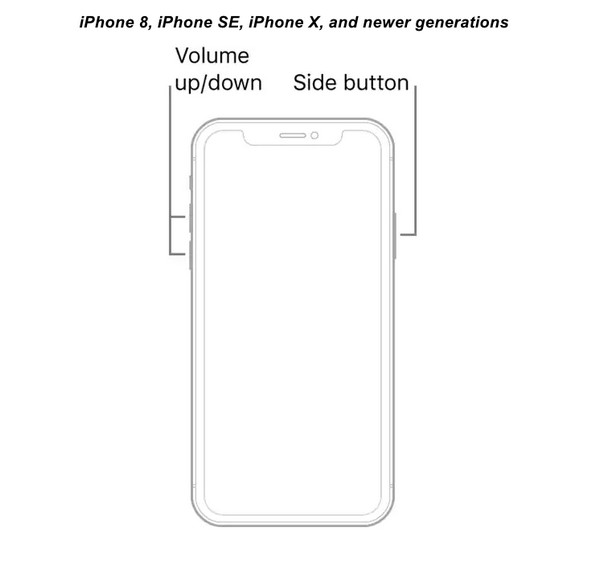 3. Update iPhone to the Latest iOS Version
If your iPhone still doesn't fix after force restarting it, try updating it to the latest iOS. It may be the problem sometimes; you have a terrible iOS update version. Since your device won't open because of the red screen of death issue, iTunes is there to assist. Connect your iPhone to your computer via a USB cable and follow the steps below.
Step 1Download and install an updated version of iTunes, if you don't have one on your computer, then launch it.
Step 2When you connect your iPhone, iTunes automatically detects it. Select your iPhone from the list of devices on the left side above
Step 3Go to Summary, then click on Check for Updates button. If there's an iOS update available, you will see it on your screen. Click Update and confirm your choice to update your device to a stable iOS version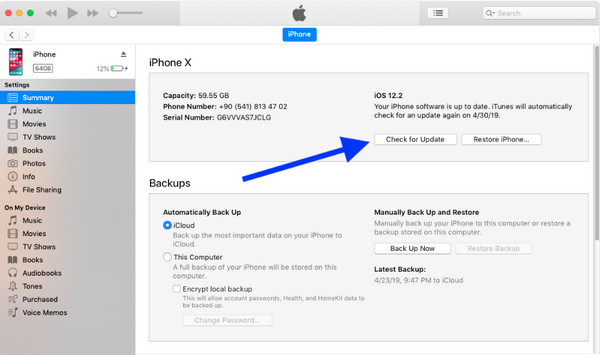 The Detailed Steps to Turn off iPhone Red Screen via Settings
The red screen of death on the iPhone and the red screen or red tint is different. You can go to the Color Filters menu to try the red tint feature. Some are doing this to protect their eyes from blue light. This feature is good in a dark environment since it won't shock your eyes from much light. However, when you are screen capturing, the color won't appear. Here's how you turn off the iPhone's red screen.
Step 1For iPhone models that are iOS 13, 14, 15, 16 and 17 go to Settings, then click Accessibility. Click Display & Text Size, then Color Filters.
Step 2In Color Filters, toggle the Color Filters switch to turn it off. Alternatively, you can use Siri to toggle the red tint, but this only works in iOS 15/16/17.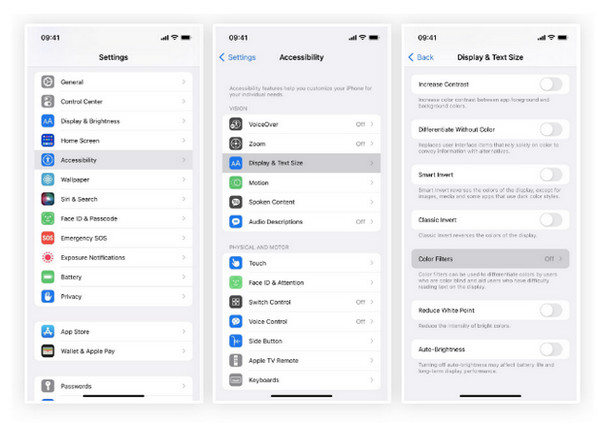 FAQs About iPhone Red Screen
Is the iPhone's red screen perfect for the eyes?

Turning your iPhone into a red screen protects your eyes since the iPhone has a substantial percentage of blue light. Blue light scatters more quickly than most other visible light, so the exposure of our eyes can cause vision problems.

Can I have a shortcut to turn the iPhone red screen on and off?

There are no shortcuts available in iOS 15, and only iOS 16/17 have a Set Color Filters action, which you can add to the home screen and then just tap to turn on the red tint or turn it off.

Can Recovery Mode fix my iPhone if it turns into a red screen of death?

Putting your iPhone into Recovery Mode may help, but it might cause a loss of data, and you need to follow various steps depending on your iPhone model. You can do this with the help of iTunes or restore the iPhone without iTunes.
Conclusion
Hopefully, the methods mentioned earlier will fix your iPhone's red screen of death issue. Knowing the possible hardware or software issues that cause problems with your iPhone is essential to know what methods or ways you should do to fix it. If you prefer an easy way to solve this problem without data loss, 4Easysoft iPhone Data Recovery is worth a try. It will help you recover your iOS devices in different situations, such as system crashes, device stuck, factory reset, etc.
Related Articles: