How to Fix iMessage Not Delivered on iPhone 15/14/13/12/11
"My iMessage doesn't say delivered after I talk with my friends on it. And this app also didn't say not delivered. What's wrong with my iPhone?" Have you ever encountered that situation, too? In fact, many people have met the iMeassage not delivered error after updating their software system to iOS 16. A bad update and other factors could lead to the error. Don't bother. This article introduces all kinds of ways to fix iMessage not delivered on iPhone. You definitely can find one way to suit your need.
Part 1: Why is an iMessage Not Delivered
What does the Delivered Mean on iMessage?
What are the differences between Delivered and Read? Delivered means that the other person has received the messages on their iPhone. At the same time, the Read means that the recipient has seen the messages. But the Read doesn't represent that recipients actually read messages. The word just means that recipients have opened the messages.
Why Does iMessage Say Delivered but Actually Not?
Are you familiar with the following situation? Your iPhone shows Delivered after sending a message to your friend. However, your friend says that he doesn't receive it. This situation could be a bug in the iMessage. The message is actually not delivered. Or the message has been delivered to your other iDevices. If your contact has an iPhone, iPad, and other iDevices logging in with the same Apple ID, the message perhaps has been on one of these iDevices. Usually, the message you send should show across all iDevices. But the wrong situation happens.
Major Reasons for iMessage Not Delivered on iPhone
1. The Recipient Powered off Their iPhone
When the iMessage doesn't say Delivered, perhaps because the recipient has powered off their iPhone. Once the recipient turns on their iPhone, the message will reach there.
2. Enable the Airplane Mode Accidentally
Airplane Mode will cut off all connections. Thus, the recipient won't receive iMessages, calls, or SMS.
3. Set up Do Not Disturb Mistakenly
You don't get a reply when you have received the Read notification, or your iPhone says Delivered. Perhaps because the recipient's iPhone is set to Do Not Disturb. The DND feature will silence notifications.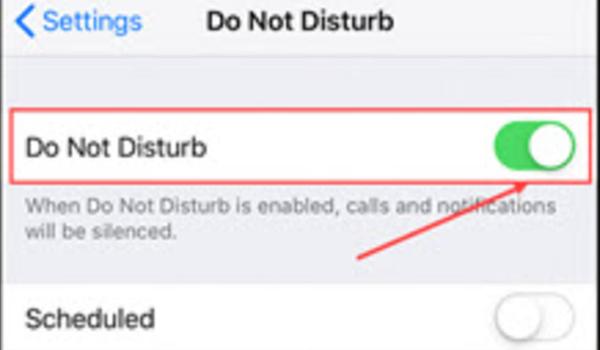 4. Bad Internet Condition
A not working WiFi and bad cellular data network result in iPhone messages not being delivered.
5. Enable the Airplane Mode Accidentally
An iPhone text message won't be delivered when the recipient's phone number is invalid.
Part 2: 6 Ways to Fix iMessage Not Delivered on iPhone
Now you are clear that the above reasons can lead to iPhone iMessage not delivered. Let us troubleshoot this problem according to the reasons.
1. Check Your iPhone's Internet Connection
You can't send an iMessage without cellular data or WiFi. Thus, if your iPhone iMessage is not being delivered, you can check the network connection.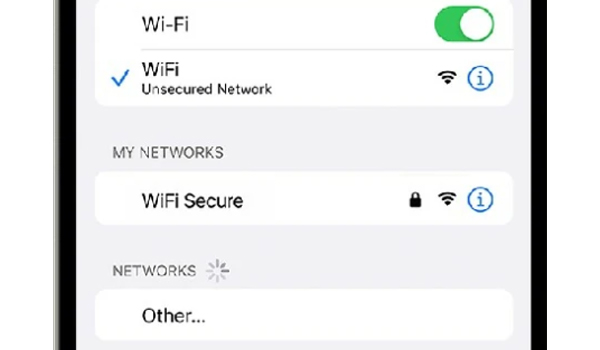 2. Turn iMessage Off and On Again
IMessage's temporary bugs could cause this problem. Open the Settings app, and go to Messages. Disable the iMessage and enable the iMessage again. Now, you can send messages.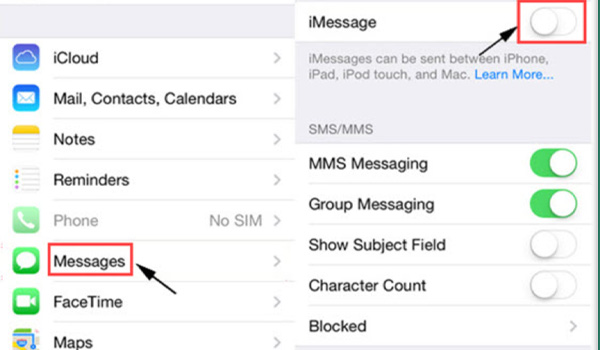 3. Turn On Send as SMS
iPhone iMessages doesn't say Delivered if the recipient's phone is non-iOS. Thus, you should send the messages as a text message again by turning on Send as SMS on the iPhone. Tap the Settings button,and find the Messages option. Select it and tap the Send as SMS button.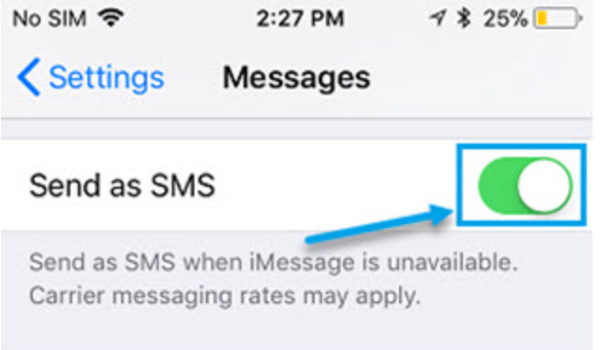 4. Force Restart iPhone
You can fix the iMessage not saying delivered error by force restarting your iPhone. This way almost fixes most iPhone errors like App store problems, screen touching issues, iPhone frozen caused by the update, and so on.
5. Check the Balance of Cellular Data
If your iPhone message is not delivered, you can check the Balance of Cellular Data. Make sure your Cellular Data plan will be available when you use it to send or receive messages.
6. Solve the problem with a powerful tool
Usually, the above methods fix most iPhone message not delivered errors. But suppose your problem is still there after trying every method above. In that case, you can use 4Easysoft iPhone Data Recovery to solve this problem.
4Easysoft iOS System Recovery, this powerful feature included in iPhone Data Recovery, which can fix your broken, stuck, black screen issues. You can fix the iPhone messages not delivered issue easily. Moreover, this powerful tool helps with recovering your desired lost or deleted data for your iPhone 15/14. With a precise interface, this tool is quite intuitive. Download and give it a try.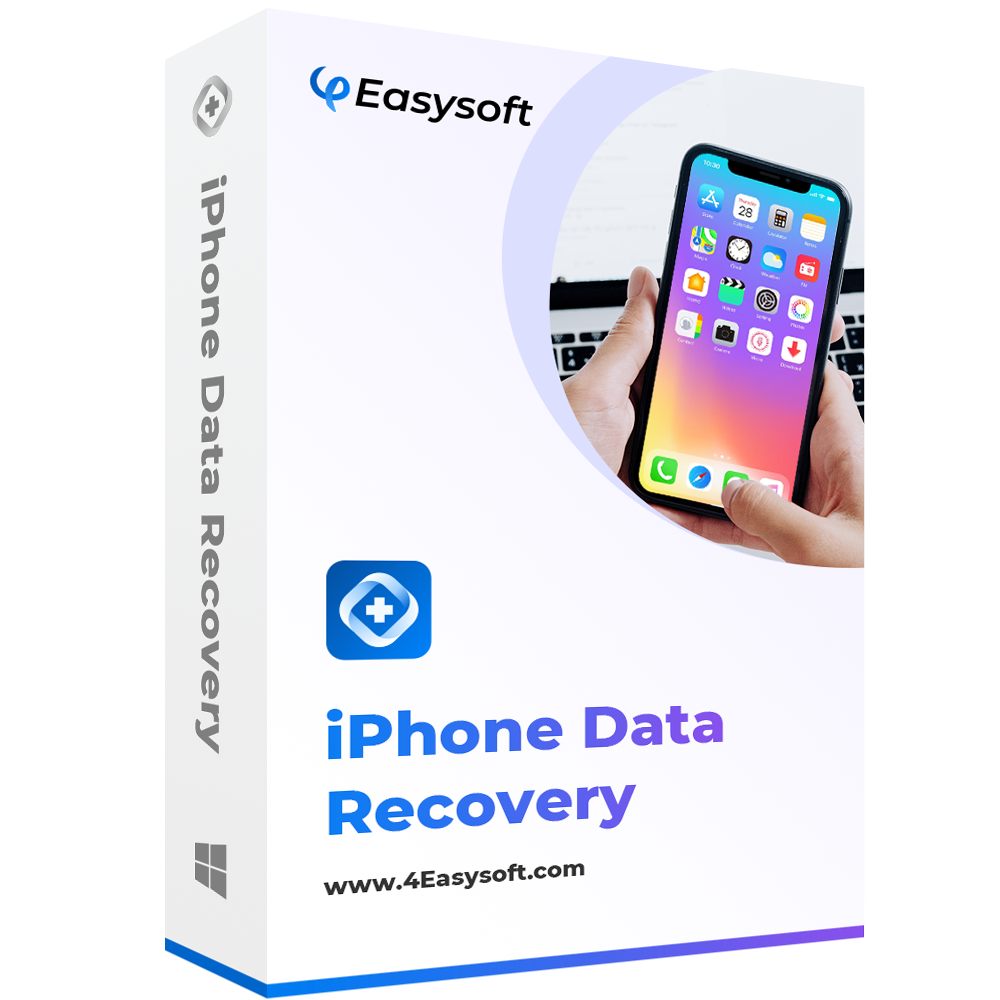 4Easysoft iPhone Data Recovery
With the advanced hardware support provides you with a high success rate.
Automatically detect and fix your problem with one click without losing any data.
Save your broken, stuck, black screen, or turn problematic iPhone/iPad/iPod to the normal one.
Fix a stuck device in the Apple logo, black screen, disabled device, updating error, and other 50+ problems.
Step 1Open 4Easysoft iPhone Data Recovery on your computer, and click the iOS System Recovery button.
Step 2Connect your iPhone to the computer via a USB cable. Then, click the Start button on your Mac/ Windows to continue. Now, the program will scan and detect your device.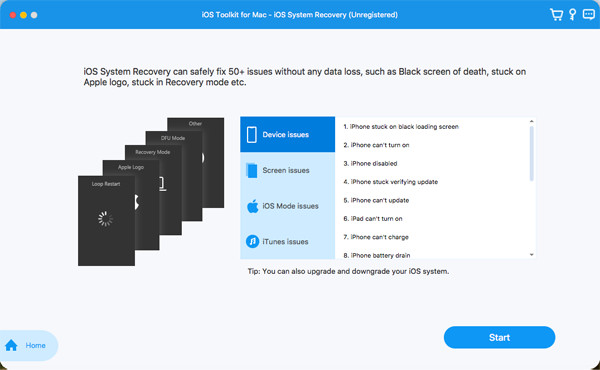 Step 3You will see all your iDevice information on the program. Finally, click the Free Quick Fix button to fix iPhone iMessage not delivered issue. When this mode doesn't fix the issue, use the Advanced Mode. Select the right category, type, and model of your device. Choose an appropriate hardware and click the Download button. Finally, click the Next button on your computer.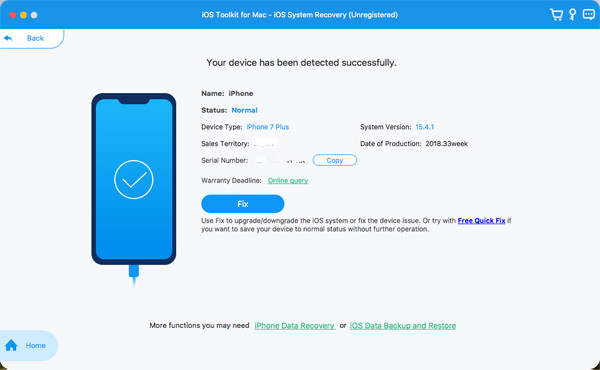 Part 3: FAQs about iMessage Not Delivered iPhone
1. Are the Message and iMessage the same?

No. iMessage is in blue. And the simple messages are shown in green in the Message app. Moreover, sending iMessages needs an internet connection, while Message doesn't need one.

2. Does iMessage not delivered mean you are blocked?

No. Many reasons lead to iPhone iMessage not being delivered. Such as bad updates and internet conditions. But Apple provides you an option to block the users you don't like. You can set it up to block the messages from your disliked contacts.

3. How to fix receive messages on other devices but not your iPhone?

Tap the Settings button, go to Messages, and tap Send & Receive button. If you don't see your phone number here, you can link your iPhone number to your Apple ID so that you can send and receive iMessages from your phone number.
Conclusion
Now you have learned 6 ways to fix your iPhone iMessage not delivered. As the above said, force restarting your iPhone will solve almost all system issues. But this feature is not perfect. Sometimes it doesn't work. But don't worry. 4Easysoft iPhone Data Recovery can be your ultimate choice. This powerful tool makes your iPhone/iPad/iPod normal again without data loss.
Related Articles: