2 Efficient Ways to Recover Deleted TikTok Messages on Android/iPhone
Aside from being one of the famous social media video-sharing platforms, TikTok lets people converse with others through chats; they can send videos, stickers, emojis, etc., to their followers. So, how to recover those accidently deleted TikTok messages, including the funny, memorable conversations that come from friends. But don't fret; there's many effective solutions for that! Continue reading to find out the ways to recover deleted TikTok messages through backup and the best program to assist.
Part 1: How to Recover Deleted TikTok Messages by Requesting Data Backup
In case you don't know, most social media platforms provide users a folder where their deleted data are kept once deleted so that you can get them back quickly when you think of recovering them. TikTok is among those platforms with the Download Your Data feature and probably the easiest way to recover deleted TikTok messages. Using the data backup on TikTok, you can quickly get all the information about your TikTok account, including messages, without downloading any third-party tools.
This method can be quickly achieved by requesting a copy of your account information. Then, after it is processed, you will be able to download everything that disappears. Want to know how? A complete guide will accompany you to recover deleted messages on TikTok.
Step 1On your mobile device, run the TikTok application. Go immediately to your Profile and tap on the three line icon.
Step 2After that, tap Settings and Privacy, then select Accounts, where you will find the Download Your Data option; tap on it.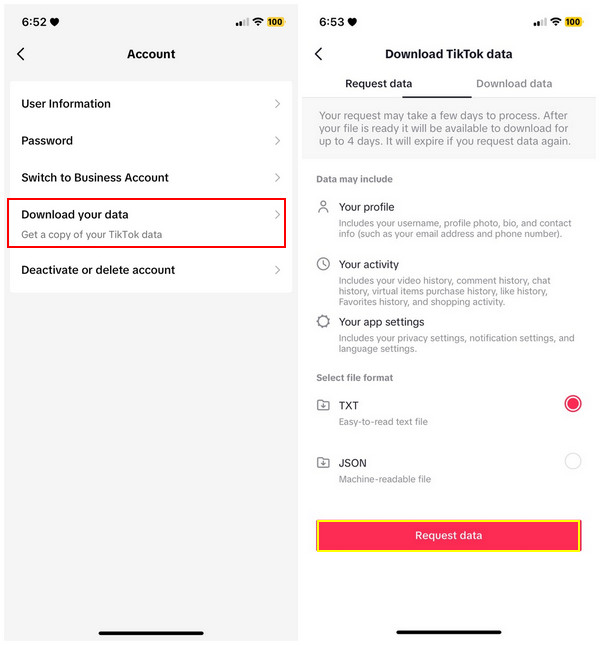 Step 3When navigated to the next window, select the Request Data option. The process may take longer, but once it is done, tap the Download icon to recover all TikTok messages and data.
Part 2: Best Way to Recover Deleted TikTok Messages on iPhone [iOS 16]
Despite the requesting data backup to recover deleted TikTok messages can be easily achieved, the recovering is time-consuming since it might take a day and the data is minimal. So, if you want to access all and recover deleted messages on TikTok and other apps' data, using the 4Easysoft iPhone Data Recovery is always an excellent idea. It is a powerful program that can recover more than 20 kinds of file types, such as messages, calls, contacts, third-party and built-in programs. It is also equipped with a preview feature in which you can view the data first to decide whether to recover the TikTok messages on iOS devices.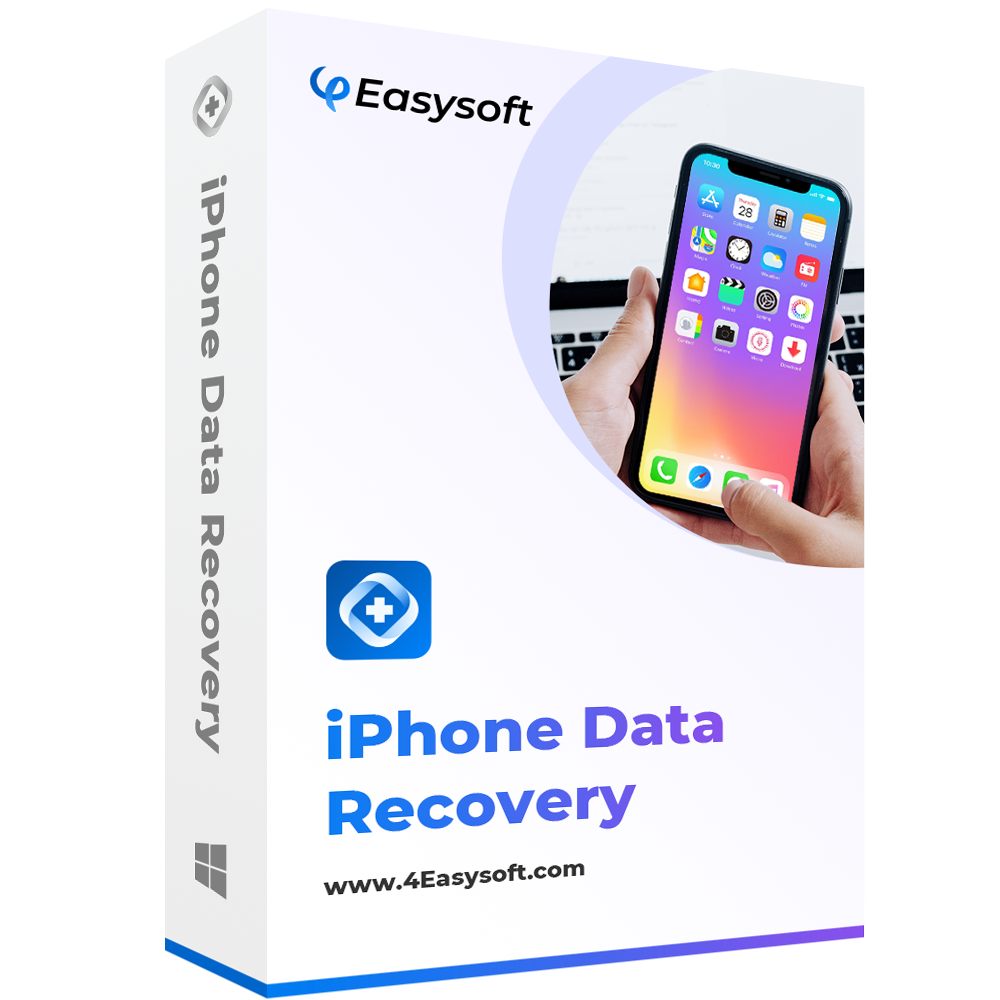 4Easysoft iPhone Data Recovery
Recover over 20 file types of iPhone/iPad, including TikTok and other apps' data.
Preview all backup files to choose which one is to recover or not.
Compatible with all iPhone models and versions, including the latest iOS 16.
In one click, it in-depth scans your iPhone to detect all deleted files from the device.
Step 1Free Download the 4Easysoft iPhone Data Recovery, then launch it on your desktop. Run it, and don't forget to link your iPhone to your computer using a USB cable. Tap the Trust option on the phone screen to allow the computer to have access to your device.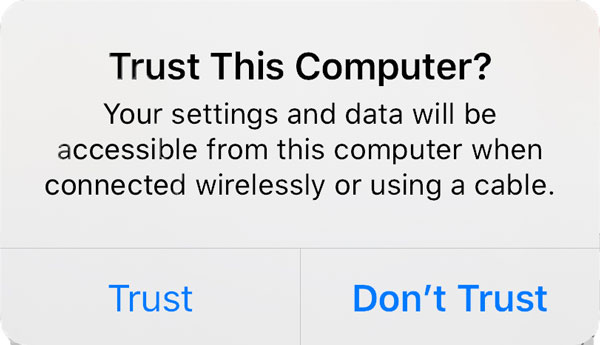 Step 2After that, on the program's main interface, click the iPhone Data Recovery, then select Recover from iOS Device at the left tab. Tick the Start Scan button to in-depth scan your removed data on your iPhone. Expect a long time process if you have large files. You can use it to recover all deleted videos from iPhone.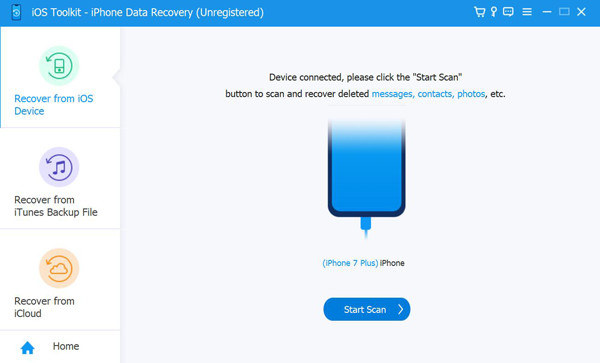 Step 3Once done, you will see all your deleted data listed and classified into proper file types on your screen. Double-click on each to check if you want to recover them or not.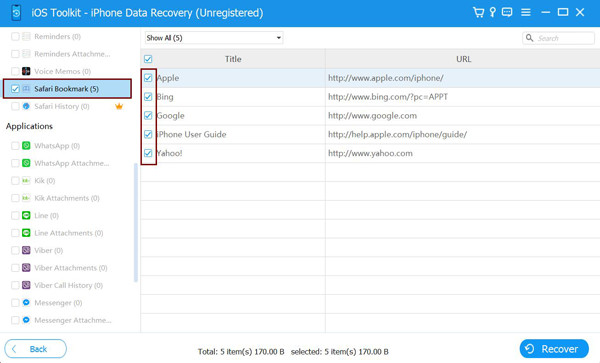 Step 4When finished selecting all TikTok messages you wish to recover, click the Recover button below to start recovering deleted TikTok videos easily.
Part 3: FAQs about How to Recover Deleted TikTok Messages on iPhone
Where can I find all my TikTok messages?

All TikTok messages can be read in the Inbox tab by tapping the option below beside the Upload button. From there, you can see all notifications, including conversations you have with your friends.

How to recover deleted TikTok messages on iPhone quickly?

You can use TikTok's Download Your Data feature, where you can quickly recover all your account information and data, including messages. To do it, go to your Profile, then Settings and Privacy. Head to Accounts, then tap Download Your Data. This method is also available on Android devices.

Why are my TikTok messages get deleted suddenly?

If you find your TikTok chats got deleted, make sure you don't break any rules that lead your account to get banned. Since if this happens, all conversations are affected. Furthermore, you might have deleted it by accident, or an error occurs where you may need to update the app or restart it.

Are deleted TikTok messages gone forever from the app?

No, because luckily, TikTok has Download Your Data that keeps your information, together with the deleted messages. For this reason, you can choose to recover deleted messages on TikTok anytime.

Does TikTok have the power to unsent a message?

No. Unfortunately, if you are trying to unsent a message that has already been delivered, it will only be deleted on your device and not from the receiver's device. The person you sent the message to can still read and view the chat.
Conclusion
If you have reached this part, you surely understand now how to recover deleted messages on TikTok, whether you are an iPhone or Android user. With the backup feature of TikTok, it is no doubt that you can quickly achieve the recovering task of yours to get back deleted messages. However, if you want more actions and get all deleted data in one click, go for 4Easysoft iPhone Data Recovery. A program that can help you recover lost data in many situations and supports third-party applications with a high success rate. Download it now to recover your deleted TikTok videos!
Related Articles