Top 10 Excellent GIF Resizers to Resize GIFs [Computer, Mobile, and Online]
A GIF is an animated picture that may deliver a joke or a fantastic image loop on social media platforms such as Facebook, Twitter, Instagram, and more. And too large GIF are not supported by most platforms, which requires GIF resizer to crop and compress the file. Since many editing tools are available today, some are not worth your precious time. If you are looking for the best GIF Resizer, see the 10 best tools discussed in the following parts.
Part 1: Best 10 GIF Resizer to Compress GIF to the Desired Size
1. 4Easysoft Total Video Converter (Windows/Mac)
Resizing a GIF is best with the 4Easysoft Total Video Converter available on Windows and Mac. You can crop the GIF size and compress the file size with high quality. This GIF resizer is a converter and an editing tool simultaneously, as it lets users apply effects, filters, subtitles, watermarks, etc., to their videos. Plus, it provides different choices for texts, colors, sizes, fonts, and so on. Moreover, it offers slideshows and collages with beautiful effects and themes for different events. You can adjust brightness and contrast, making your videos look fantastic! Get a high-quality video and image with this GIF resizer.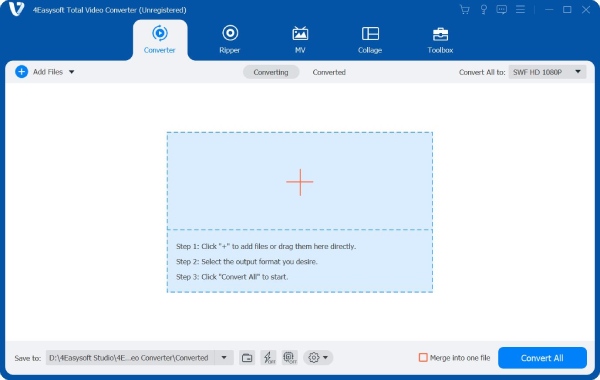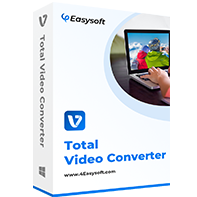 4Easysoft Total Video Converter
Designed GIF Maker feature wherein you can customize GIFs with your video and image files.
Provides editing tools, looping animation, adjusting frame rate, and cutting out the desired frames.
Support 15+ toolkits to apply effects, filters, background music, loop play, and more.
With custom layouts, you can create your collage and slideshow after resizing your videos and photos.
2. GIF Resizer (Windows)
GIF Resizer is a free tool that comes with a straightforward interface, allowing people without any experience in resizing a GIF to resize easily. This program allows users to resize GIFs in batches or just a single file without losing quality. Aside from resizing, you can export GIFs to a new image format with GIF Resizer and maintain the aspect ratio and quality output of your GIF. gif-resizer-app.jpg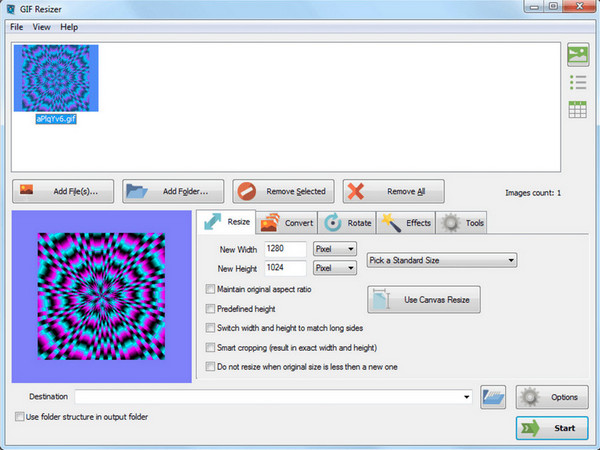 Pros

Supports resizing GIFs in batch.
Exports GIF to many other formats.
Cons

Only support Windows.
It doesn't provide an editing tool.
3. Easy GIF Animator (Windows)
EasyGIF Animator provides a tool for creating animated pictures, banners, and GIFs. You can also crop or resize GIFs with just a click. Plus, this GIF resizer produces high-quality animated images and lets you easily apply effects and filters. It offers a lot of tools like line and shape, crush and spray, erasers, zoom, color pickers, and more.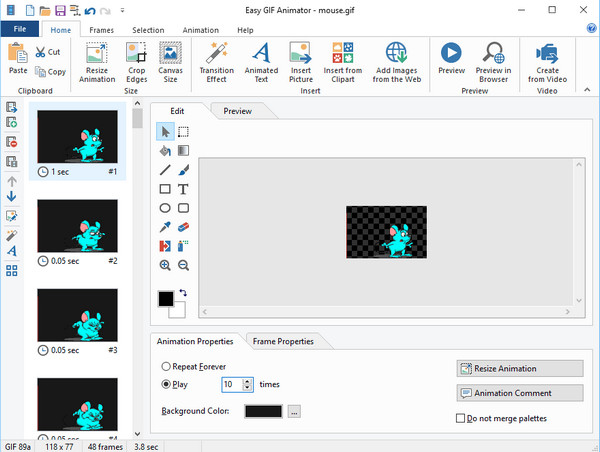 Pros

Creates animated text to GIF quickly.
Saves in SWF format with background music.
Cons

Only available on Windows.
Just provide simple and basic editing functions.
4. FlexClip (Online)
Another free online GIF resizer tool is the FlexClip - developed by PearlMountain Limited. It allows you to resize GIFs, add text, convert files to another format, and more. Furthermore, it supports adding music to a GIF. It also provides users with different aspect ratios from which they can choose, it includes 16:9, 1:1, 4:5, 9:16, and more. FlexClip will be your best choice if you're looking for an online editing tool.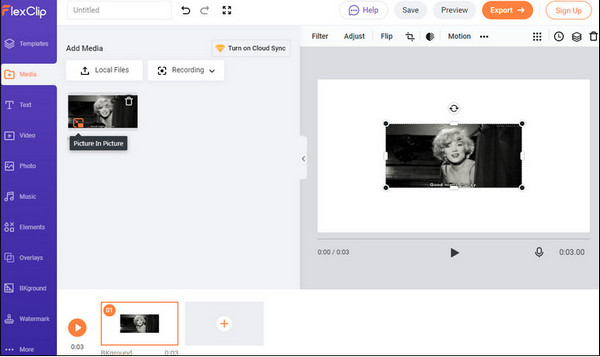 Pros

Create GIF in various sizes for different purposes.
Offers thousands of templates for GIF.
Cons

The exporting quality and frame rate is not high.
5. EZGIF (Online)
It is a simple online GIF resizer developed by Open Media that offers the ability to create, crop, optimize, and apply effects to your GIFs. EZGIF can also convert many image formats, such as PNG, MNG, FLIF, and more. Plus, it offers high-quality and watermark-free output, making this ideal for content creators. And you are not required to make an account to log in before using this GIF maker tool.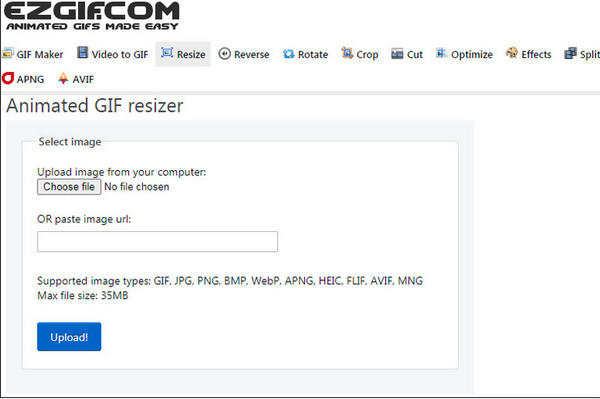 Pros

Allows you to add effects to GIF.
You can change the GIF speed.
Enables you to convert GIF to MP4.
Cons

Has a GIF file size - does not support big file size.
A lot of ads will appear on the homepage.
6. Leapic GIF Optimizer (Windows)
Available on Windows, Leapic GIF Optimizer is a GIF resizer you can have if you want to change the size of your animated GIF. This program has a user-friendly design, so learning and memorizing its function won't take much time. Moreover, it provides two preview panes to compare and see the original GIF with the optimized one.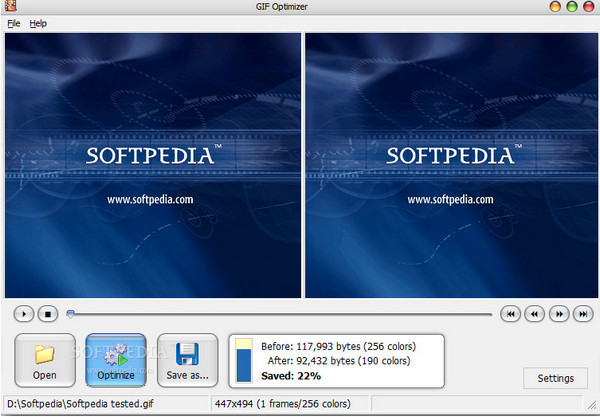 Pros

It doesn't take too much storage space
Provides a preview pane before exporting.
Cons

Unable to edit and optimize GIFs in batch
It has no additional editing features.
7. RedKetchup (Online)
A free online tool that is used to resize an image is the RedKetchup. It provides a color picker and can resize multiple files, compress images, and so forth. It also offers a preview when you edit the GIF file size. Furthermore, unlike other free online tools that require you to create an account first, this online GIF resizer and GIF cutter doesn't need an account before you start using it.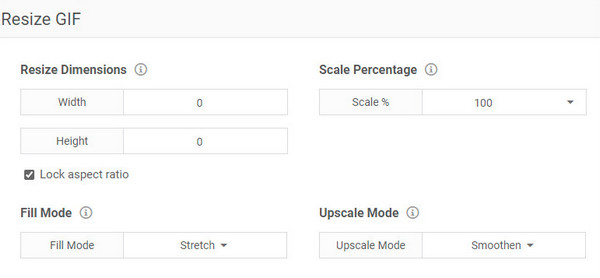 Pros

You can download GIFs from Twitter
Cut out GIFs frames
Optimizes GIFs for high quality
Cons

It is not downloadable
8. Onlineconvertfree (Online)
Another free online GIF maker tool is Onlineconvertfree. You can use this GIF resizer to convert file formats, resize GIFs, compress file sizes, etc. It is one of the online tools with a massive list of supported formats; all are free to their users. Consider using Onlineconvertfree as your GIF resizer online tool.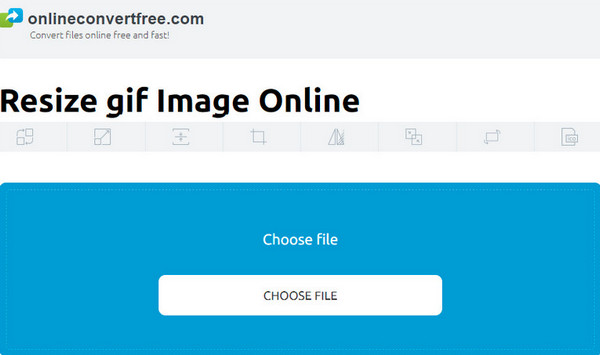 Pros

Supports converting documents
Provides 15 languages in the interface
It is a totally free GIF resizer
Cons

Only available online
It does not have advanced features
9. Image Compress & Resize Easily 4+ (iOS)
A GIF resizer application you can download on iOS to compress and resize GIFs quickly is the image Compress & Resize Easily 4+. It is compatible with iOS versions and provides a preview of the before and after images; however, if you choose to use this application, it's recommended to upgrade to the pro version for you to use all options.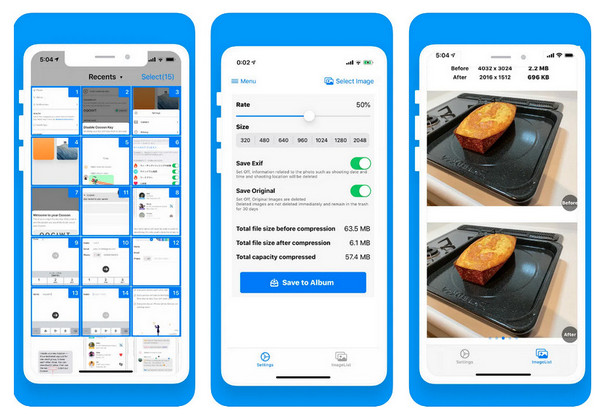 Pros

Compress and resize with size and percent
Check the before and after image
No advertisements
Cons

A lot of options are not available in the free version
You can only use a function once
10. PICASION (Online)
An excellent online GIF resizer tool is PICASION. Aside from creating animated GIF files, you can also adjust the size, quality, and effects of GIFs depending on your requirement. Moreover, you can use this tool to create avatars and post them directly on Facebook, Twitter, and other social media sites. Just upload your pictures or drag and drop them into the program to create your GIF.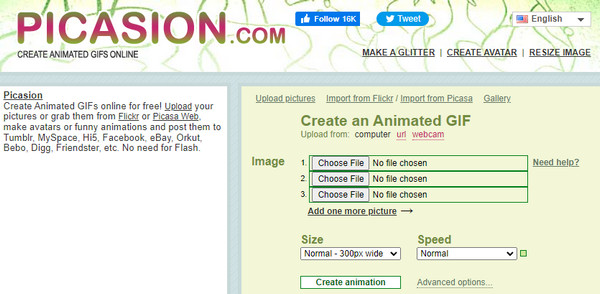 Pros

Allows you to extract GIFs quickly
It can crop GIFs and other image formats
Easily make animated avatars
Cons

It has a high percentage of fraud sites
Offers file-sharing services that may cause loss of information.
Part 2: FAQs about the Best GIF Resizer on Computer/Mobile/Online
How do I resize a GIF using Canva?

Firstly, load your GIF on this online GIF resizer. On the above menu bar, tap the Resize button. Then, enter custom dimensions, or choose the preset design size options. Tap the Resize button to apply changes.

Is it safe to use online GIF Resizers?

Many GIF resizer tools online are safe and highly protected on the web. However, not all online tools are safe. Some contain bugs and viruses that might corrupt your PC. Or some even remain your GIF files after resizing.

Can I add a GIF Resizer through a Chrome Extension?

You can add the GIPHY for Chrome as an extension. Search GIPHY for Chrome, then add it to create GIFs easily inside your browser.
Conclusion
It's time to resize GIFs! With the help of the top ten best GIF Resizer above, you can quickly resize your GIFs with high quality - edit them online, on the computer, or mobile. But, 4Easysoft Total Video Converter is the best among them all! It provides many templates and filters you can add to make slideshows and collages. Besides being the best converter tool, it offers a GIF Maker feature to customize GIFs with your video or image files and allows you to add effects, adjust filters, size, and more.
Related Articles: