Things You Should Know about Resetting End-to-end Encrypted Data
If you are getting a new iPhone, there always is a pop-up to let you approve the iCloud on the new phone from the old one. But there is an option to Reset End-to-end Encrypted Data when you cannot do the approval on your old phone, especially for those people whose phones are lost or broken. So, many people do not know what this option is, and they are worried about whether their data will be lost after resetting end-to-end encrypted data. This post will tell you what it is and give you the best way to recover lost data. Or, if you just want to know how to reset the data in an encrypted way, you can also learn about it in this article.
Part 1: What Does Reset End-to-end Encrypted Data Mean
End-to-end encrypted data is another security function built by the Apple organization, which provides the highest level of security to keep any type of data secure. Data will be protected with the help of a key and then delivers some kind of information to another user in encrypted form. And it requires two-factor authentication to verify on another trusted device. To reset the end-to-end encrypted data is available in all types of devices of the same organization.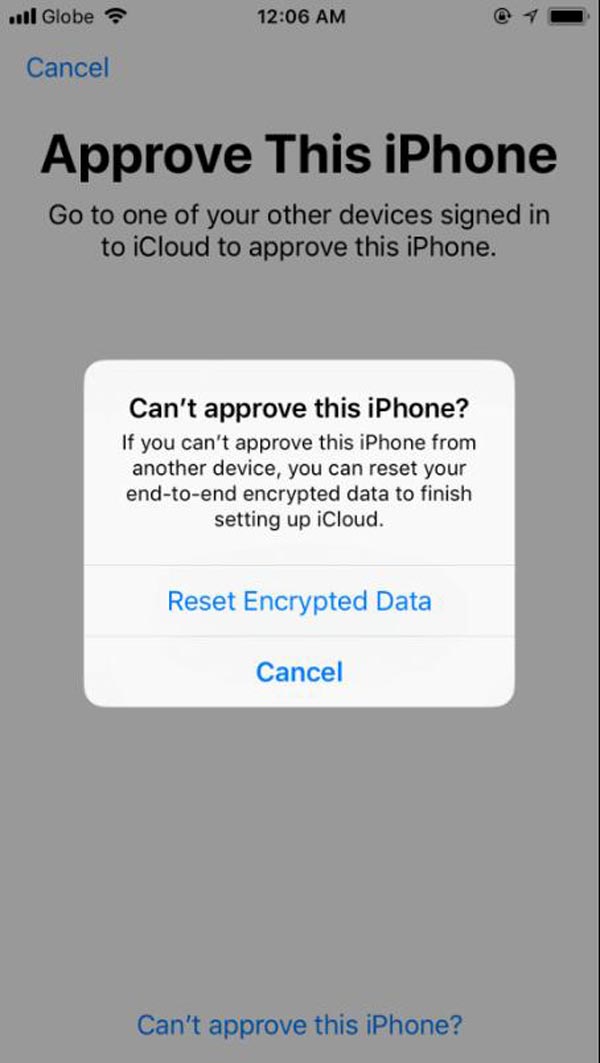 But in most cases, users cannot get complete data backup because data backup is automatically running in a very short interval of time.
Part 2: How to Reset End-to-end Encrypted Data
There are many ways to reset End-to-end Encrypted Data, and you can fix reset end-to-end encrypted data that keeps popping up on iPhone with the following methods:
For iOS 11 and above:
iOS 11 data can be encrypted by resetting every setting from Apple iPhone for that user to accomplish all the steps that are given below.
Step 1Now the user needs to tap on the Reset all the setting option that is available on the screen.
Step 2Enter the iOS Passcode. Now the user needs to check all the settings to reset. After that, all basic settings are going to reset, such as display brightness, Home screen layout, wallpaper, and many more.
Step 3Now, users join their iPhone again to iTunes and also create an encrypted backup of their iPhone.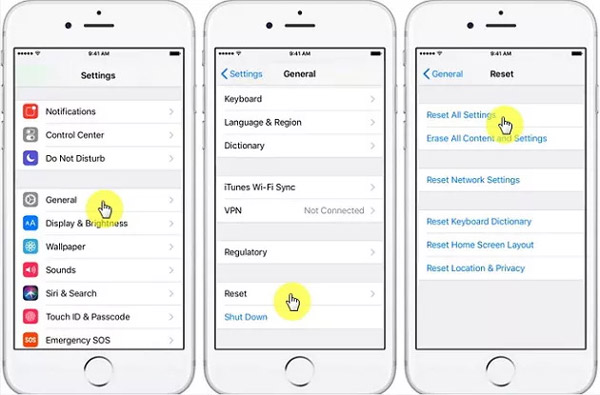 For iOS 10 or lower:
Over this iOS, users need to create a new backup when they user isn't able to think that the encrypted password will remove all their things and settings.
Step 1Tap on the Erase all content settings. Now a new iOS password is to be created.
Step 2After this user will clear all the things from the Apple iPhone. With the help of end-to-end encryption.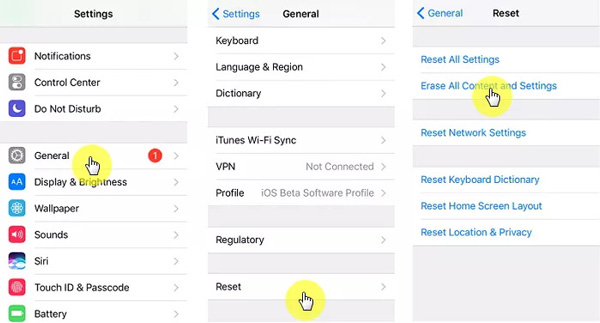 Part 3: The Convenient Way to Recover Data When No Backup
When you have to reset end-to-end encrypted data, you may concern that the data will be lost. But here is the software 4Easysoft iPhone Data Recovery will help you get the data back easily with a few clicks. You do not have to worry about your important data could be lost anymore. What's more, this software provides you with three methods to get data back. You can choose directly get data back on your device, or use iTunes or iCloud if you have already backed up your data.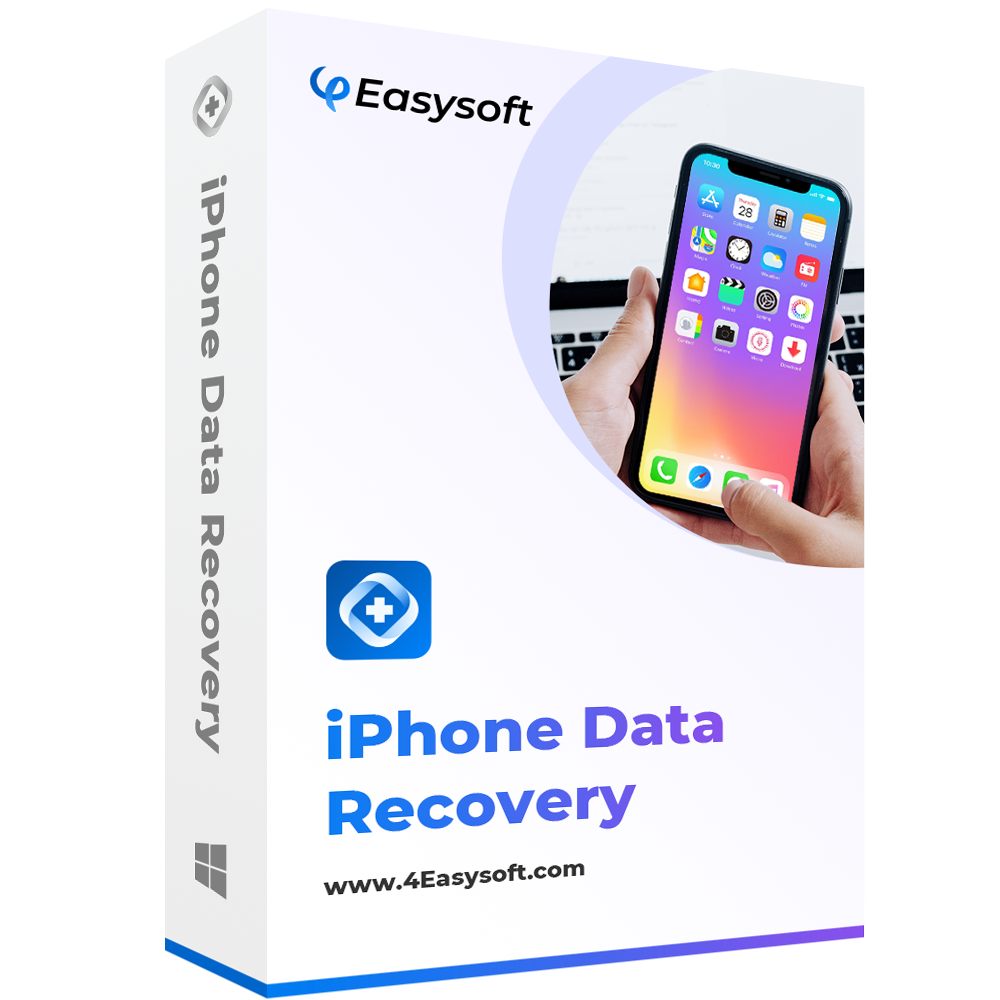 4Easysoft iPhone Data Recovery
Scan your devices and recover the data from all models and iOS systems.
Support the default built-in programs and third-party apps.
Preview all backup files to retrieve the desired one.
Recover more than 20+ file types including messages, pictures, and so on.
Here are the steps to recover the lost data when you do the reset end-to-end encrypted data:
Please ensure that the iTunes on your computer is updated to the latest version. Then read the following steps:
Step 1Launch 4Easysoft iPhone Data Recovery on your computer, and then connect your iOS device to the computer via a USB cable. Meanwhile, please ensure that the iTunes on your computer is updated to the latest version. If you are using the iOS 11 or above system, please unlock your device and tap Trust on the screen.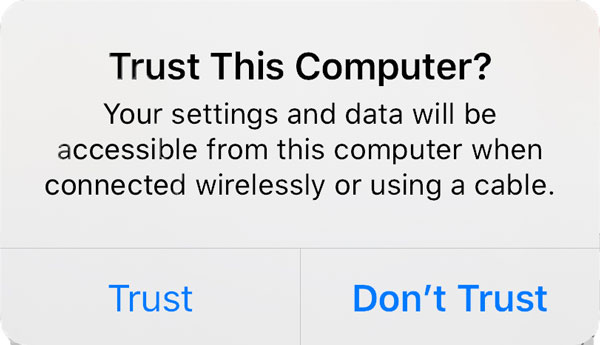 Step 2Click the iPhone Data Recovery button on the main interface and click the Recover from iOS Device button. Then click the Start Scan button to scan all the deleted data on your iOS device. The time taken by the scanning process depends on the file number you have.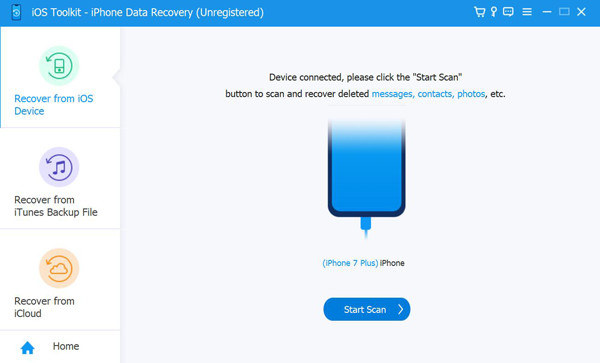 Step 3After that, all the data will be classified into different file types and listed on the program. You can double-click on the desired file to preview it and then tick it to recover. Finally, click the Recover button to start recovering all the chosen files simultaneously.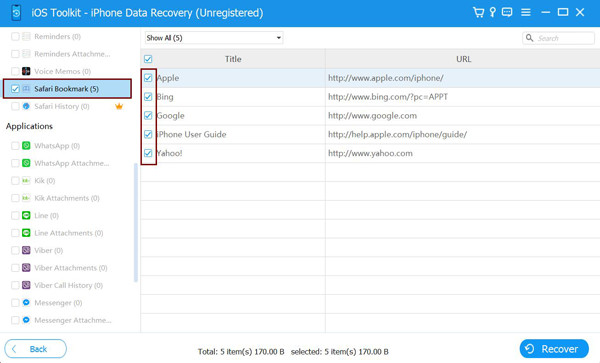 Note: If you want to recover the encrypted iTunes backup files, you will see a popping-up window to ask for the iTunes backup password. You need to input the passcode to continue the scanning process.

Part 4: FAQs about Setting End-to-end Encrypted Data
What will I lose if I reset end-to-end encrypted data?

What will lose: Home data, Health data, iCloud Keychain, Payment information, Siri information, and Wi-Fi network information. But you will not lose messages if reset end-to-end encrypted data. Although if you enable iCloud to do it, you can also use 4Easysoft iPhone Data Recovery to get them back.

Is end-to-end encrypted data safe?

End-to-end encryption by contrast provides the gold standard for protecting communication. In an end-to-end encrypted system, the only people who can access the data are the sender and the intended recipient. Neither hackers nor unwanted third parties can access the encrypted data on the server

How long does it take to reset end-to-end encrypted data?

There's no absolute answer to this question just like you do not know the exact time about how long to back up the data. The time cost to reset end-to-end encrypted data depends on the size of this part of the data on your iPhone.
Conclusion
After reading this article, you must know what does reset end-to-end encrypted data mean. You can also learn how to manually do this process if you want your data to get reset or backed up in encryption safety, but you should be careful in case you get your iPhone gets stuck on the Apple logo. And do not forget about that to use 4Easysoft iPhone Data Recovery when you lose your data in this process.
More Related Articles: