6 Best Open-source DVD Rippers to Extract the Movies from DVD
Is there a free method to backup the DVD purchased from Amazon? If you are looking for open-source DVD rippers to extract the movies from a disc, you can find the 6 best programs with their excellent features. Whether you need to convert the DVDs to video/audio files or remove the DRM protection, you can learn more details about the open-source DVD rippers from the article.
Part 1: The Best Open-Source DVD Ripper Alternative
If you cannot find a suitable open-source DVD ripper, especially to extract the videos from the latest DVDs from Amazon, 4Easysoft DVD Ripper is always the initial choice to rip DVDs to any video format. Moreover, you can find some advanced editing features to polish the videos.
You can use this software to convert DVDs into 600+ formats and cause no quality loss when converting. Besides ripping DVDs, you can also edit DVD movies with stunning effects. This DVD ripper provides you with a free trial that you can use all functions.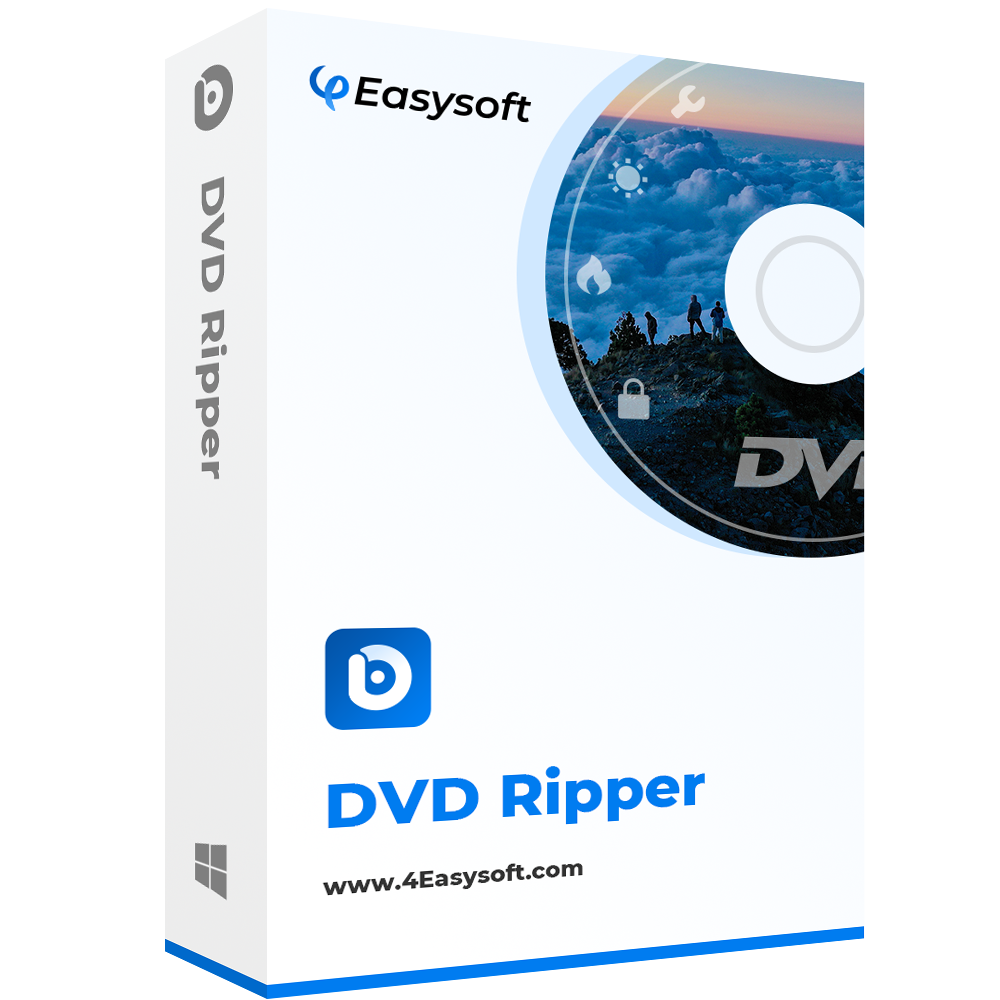 DVD Ripper
Rip DVDs without any limitation even those that have new encryption.
Extract the high-resolution videos and audio files from the DVDs.
Edit the video with subtitles, watermarks, filters, and other features.
Enhance the video quality for the old movies with 4 different methods.
And here are the steps to use this open-source DVD ripper:
Step 1When you launch the program, click the Load DVD button to choose which kind of format you input from the dropdown list.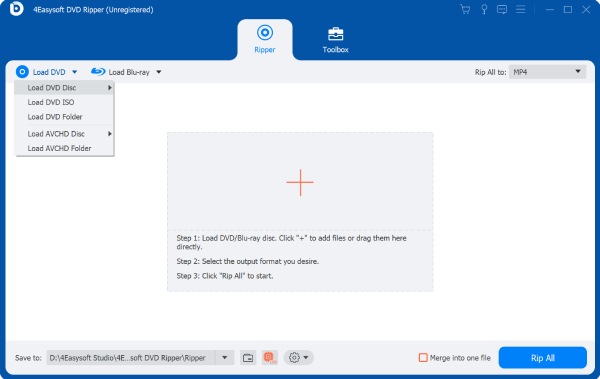 Step 2There are three options: Rip to Video/Audio, Rip to DVD Folder and Rip to DVD ISO File. You can choose the format you want to rip from the dropdown list.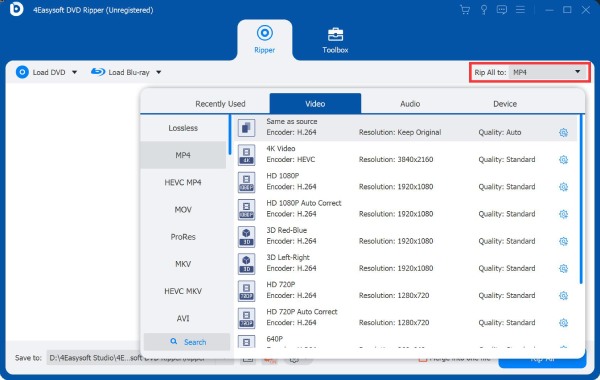 Step 3After the output file has been customized, you can click the Rip All button at the bottom right corner of the program to rip the DVD right away.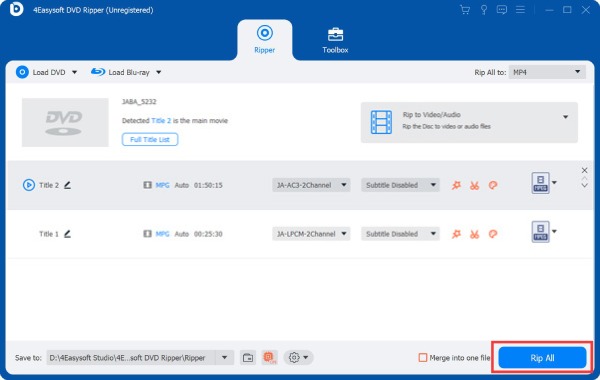 Part 2: Top 5 Open-source DVD Ripper
1. HandBrake
HandBrake is free open-source DVD ripper software for Windows, macOS, and Linux. This software is also used to encode and convert the format of video files. Like most other similar software, it can only rip video and audio files from a DVD. Before ripping video and audio files, you can adjust video quality, frame rate, format, resolution, etc. In addition to that, you can also add video chapters and subtitles with DVD video files.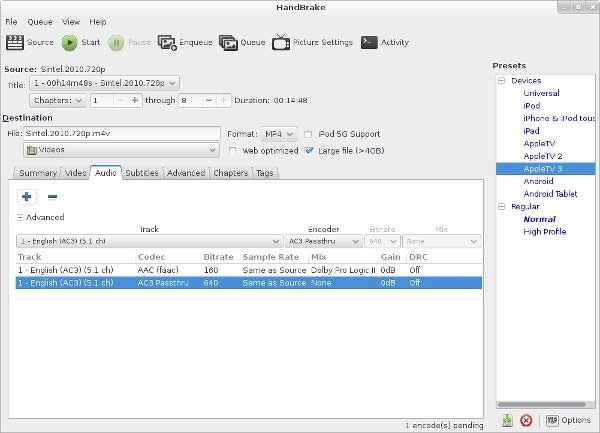 Pros

Queue up multiple conversions at the same time.
Provide some ready-made presets for DVD ripping.
Cons

Can't handle DRM with this open-source DVD ripper.
2. VLC Media Player
VLC Media Player is more than a free open-source media player. It is also an open-source DVD ripper to extract the movies from DVDs. This software is available on Windows, macOS, iOS, and Android Devices. Using this software, you can rip all the data from a DVD, Blu-ray, Audio CD, and SVCD/VCD drives. Although, it also offers tools to adjust the video and audio properties of media files present in a DVD. Some of the properties that you can adjust through this software are video format. Besides this, you can also adjust audio and video codecs, if you want.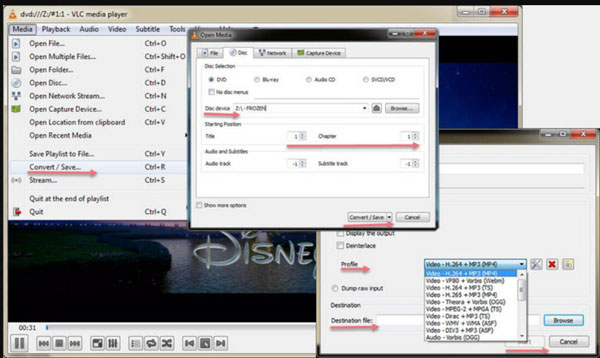 Pros

Watch streaming videos, such as videos from YouTube.
Limited features to edit the ripped movies from a DVD.
Cons

Can't read certain DVDs, VLC crashes, or deliver a file without audio.
3. VidCoder
VidCoder is another free open-source DVD ripper for Windows. Using this software, you can rip videos from DVD and Blu-ray disc drives. Apart from ripping DVDs, it can also be used to encode video files before ripping them from DVDs. To encode video files, it offers multiple encoding presets like Fast 1080p 30 FPS, HQ 1080p 30 FPS, and more.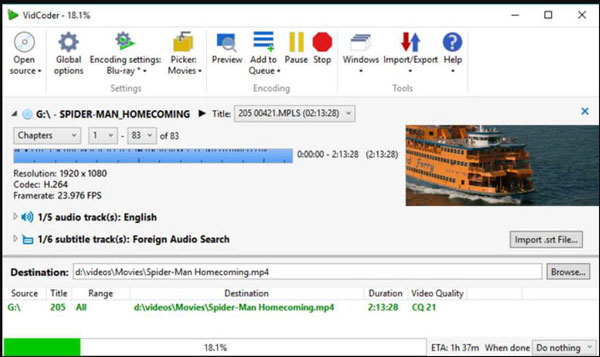 Pros

Provide multiple encoding presets for high-quality videos.
Execute multiple DVD ripping tasks at one time.
Cons

You cannot rip a protected DVD with VidCoder.
4. MakeMKV
MakeMKV is a semi-open-source DVD ripper for Windows, Mac, and Linux. Its GPU, MKV multiplexer, and optical drive query library are open source. It charges for Blu-ray converting and streaming functionality after a 30-day trial period, but it is free of charge for DVD conversion. Although there are many DVD to MKV converters, MakeMKV is still popular now as an old open-source DVD ripper because of its simple interface that doesn't have additional and confusing options, MakeMKV is a great choice for beginners to rip DVDs (including some copy-protected discs) to MKV.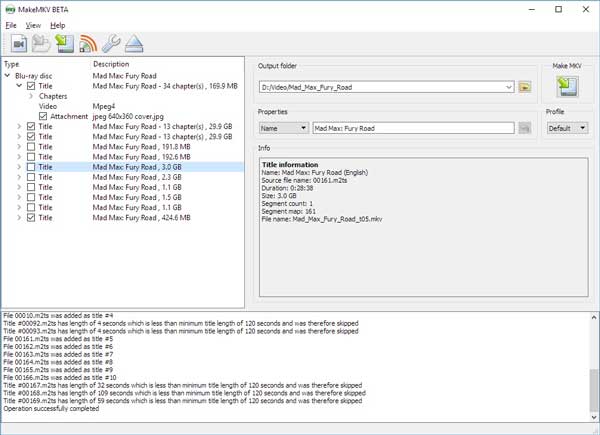 Pros

Get familiar with the program with an intuitive user interface.
Extract the high-quality movies from DVDs in MKV file format.
Cons

Get a much bigger size file than using other DVD rippers.
5. DVDShrink
DVDShrink is another free open-source DVD ripper you can use to copy and rip DVDs to ISO image or DVD folder. DVDShrink isn't an open-source program that can directly convert DVD to MP4 or another mainstream video format for broad compatibility. And this Windows-based open-source DVD ripper is possible to rip some copy-protected DVDs by making use of its inbuilt decryption algorithms. But because it has been discontinued for years, it is possibly unable to deal with newer copy protection schemes.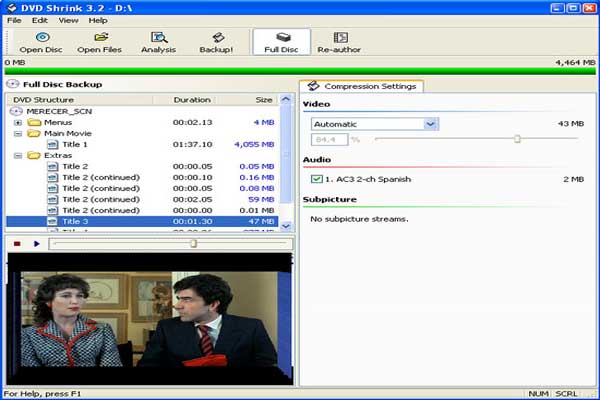 Pros

Rip the common DVDs as well as the encrypted DVDs.
You can down your DVD size with this software.
Cons

Cannot update this software due it has stopped developing.
Part 3: FAQs about Open-source DVD Ripper
How to make an ISO copy of a protected DVD?

Many open-source DVD rippers cannot deal with protected DVDs. So, you can use 4Easysoft DVD Ripper to make an ISO copy, all you need to do is click the Load DVD button and then click the Load DVD ISO button.

Does open-source DVD ripper mean free?

Nearly all open-source software is freeware, but there are exceptions. Some open-source licenses are too restrictive and do not allow making a modified version and using it privately. Free software refers to the software that you can use without any costs, but it does not mean it is open source and you cannot modify it.

How do I know if my DVD is DRM protected?

A few tell-tale signs that a DVD may be DRM-protected are: The inner hub of the disc has a copyright inscription. The packaging comes in a plastic case with 2-3 spades (jewel casing) and is sealed in cellophane. You receive a copyright notice at the beginning of the film.
Conclusion
Here is the ultimate review of DVD ripper in this article. You can choose the desired free DVD ripper according to your requirements. And if you need more features to polish the ripped videos, enhance the video quality, or extract the movies from the latest DVDs purchased from Amazon, 4Easysoft DVD Ripper enables you to do the DVD ripping task easily.
Related Articles