5 Efficient Ways to Recover WhatsApp Messages [100% Success Rate]
WhatsApp is one of the world's most famous messaging platforms, letting people conveniently converse with their loved ones. However, you may find that the messages will automatically disappear after 120 days. Thus, "Can I retrieve old messages from WhatsApp?"is a big problem to save all your precious moments. You don't need to worry about them getting deleted permanently since they can store crucial information, appointment, or chats from someone you want to keep. Here are 5 workable ways to recover WhatsApp Messages easily with/without backup.
Part 1: 4 Ways to Directly Recover WhatsApp Messages with Backup
The more you use WhatsApp, the more important messages are being kept; it could be a funny text from your friends, a piece of important information, or proof. There's a great chance that a passionate WhatsApp user encounters problems like deleting essential messages by accident. Although the messaging platform doesn't provide a built-in tool to retrieve those deleted messages, there are still ways to help. And this part will give you what you need. Check out the four ways below how to recover WhatsApp messages.
How to Recover WhatsApp Chat From Google Drive Backup?
Google Drive is capable of storing chats as a backup and then restoring your data if you want to. But you must first check if you use the same phone number and account. When you set the backup on your WhatsApp settings, Google Drive will automatically create a backup with time durations, like Daily, Weekly, and Monthly. And with the one duration you've selected, you can quickly recover WhatsApp messages from Google Drive.
Step 1Run WhatsApp on your device after reinstalling it, then verify your account by entering the registered number.
Step 2When prompted to restore your WhatsApp chats, tap Restore to recover deleted messages.
Step 3Please wait for the process to complete, then tap Next. All deleted WhatsApp messages should get back on your phone.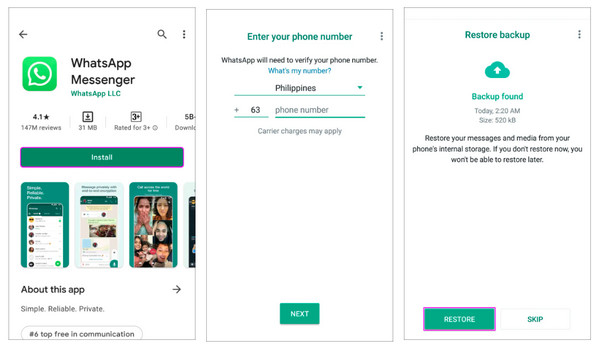 How to Recover WhatsApp Chat From iCloud Backup?
When the iCloud backup is enabled, almost all data and settings are safely stored. Data included contacts, notes, photos, texts, calendars, and so forth. Like in Google Drive, there are things to consider when recovering chats, such as the number you use should be the same since you cannot restore chats from another account. The process of recovering through iCloud is the same as in Google Drive, but recovering from iCloud is a tremendous advantage for iPhone users.
Step 1Uninstall WhatsApp, then reinstall it from the App Store. Run it then on your iPhone, and verify your phone number.
Step 2Follow the on-screen instructions to restore your deleted chats on WhatsApp from iCloud backup.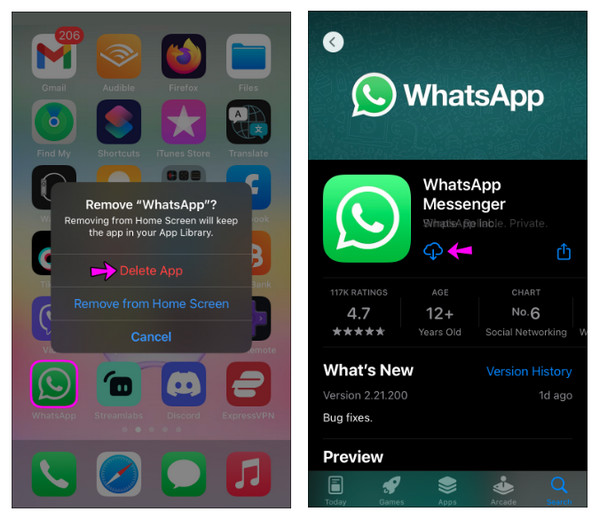 How to Recover WhatsApp Chat From Local Backup?
When you don't have an iCloud backup or didn't back up your WhatsApp messages to Google Drive, you can still restore messages with local backup. To recover deleted messages, you will need a PC, file explorer, or SD card to transfer files to your mobile device. Here's how:
Step 1Get a file manager application like Google Files, then find your way to WhatsApp to Databases.
Step 2Rename the backup file you wish to recover with the word BACKUP. For example, msgstore_BACKUP.db.crypt14. Ensure that you don't change the number of the extension. After that, reinstall WhatsApp and tap RESTORE when required.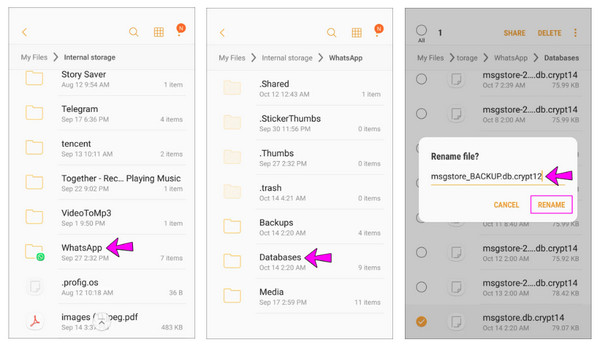 How to Recover WhatsApp Chat From iTunes Backup?
Let's go back to restoring deleted messages on WhatsApp; that is another convenient method for iPhone users. The iTunes backup is developed by Apple, where you can save the backup of your computer. It included local data in applications, such as chat history, accounts, records, etc. Now, if you have made a backup of deleted WhatsApp messages, you can efficiently utilize it to get them back.
Step 1For Mac users, go to Finder. While for Windows PC, open iTunes.
Step 2Remember to connect your device to your computer through a USB cable, then tap Trust in the Trust This Computer? pop-up notification.
Step 3Go to your device icon in the iTunes main screen, then navigate to the Restore Backup option. Choose your most recent backup, then Restore again to confirm. Enter your device's password if asked to verify.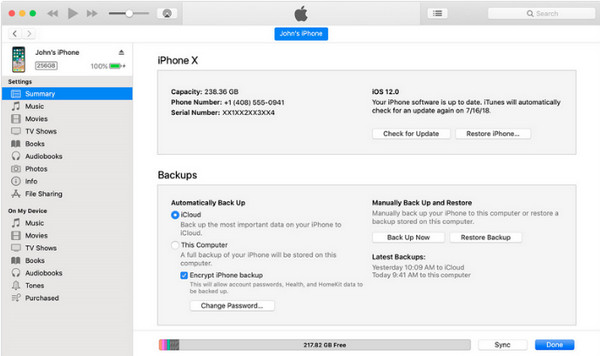 Part 2: How to Recover WhatsApp Messages Easily Without Backup
What if you have never made a backup of WhatsApp messages? You cannot restore those deleted ones in that case. So, you're thinking, "Can I retrieve old messages from WhatsApp without a backup?" Is it possible? Fortunately, 4Easysoft iPhone Data Recovery made it possible. The program recovers all data from your iOS devices, including important messages and media files, and built-in programs and third parties are supported, like WhatsApp, Viber, Messenger, etc. Additionally, recovering from iTunes and iCloud backup can be quickly done with this software's assistance.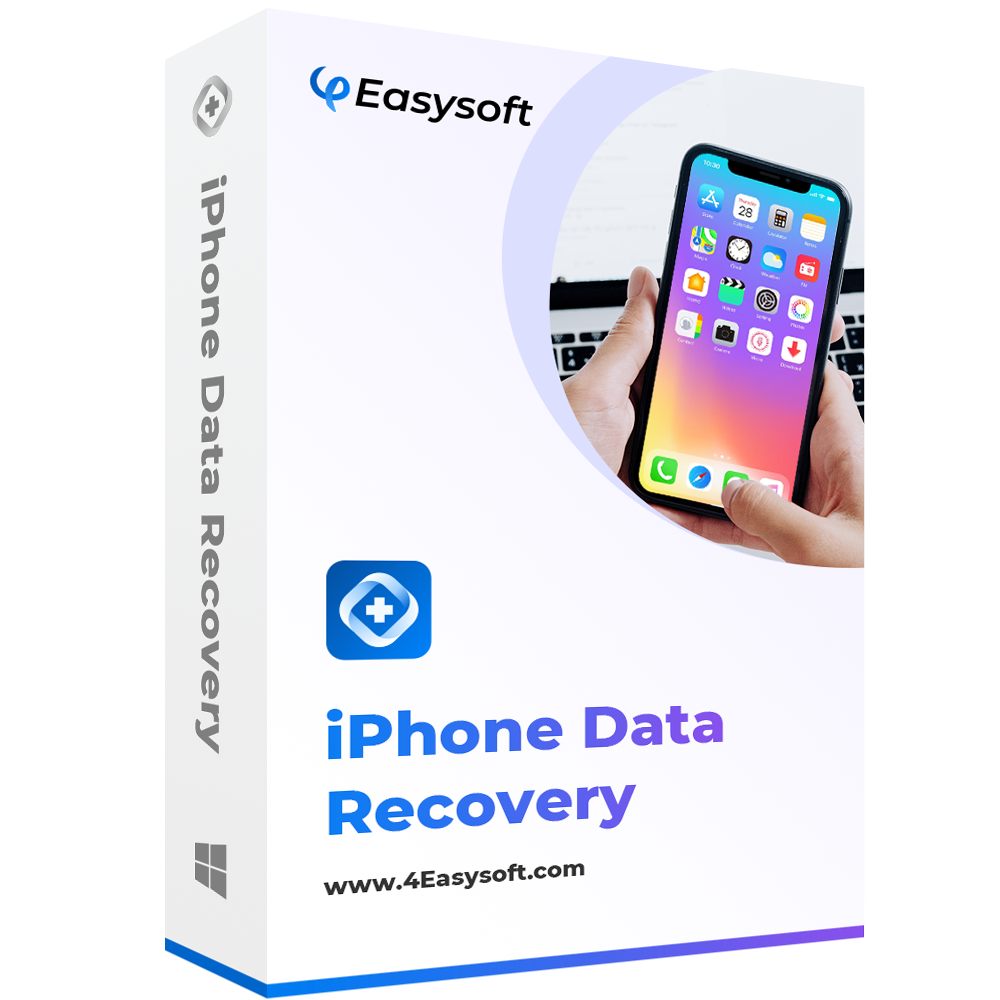 4Easysoft iPhone Data Recovery
All iOS devices and versions, including the latest iPhone, iPad, and iPod, are supported.
Recovers lost data from many scenarios, like system crashes, accidental deletion, device stuck, etc.
Offers three recovery modes to restore deleted WhatsApp messages from your iOS devices or iTunes and iCloud backup.
Equipped with a Preview function, letting you view and choose which one you wish to recover.
Step 1Launch 4Easysoft iPhone Data Recovery once ready. Connect your iPhone then to your computer via a USB cable. If there's a pop-up notification says Trust This Computer? on your phone, select Trust.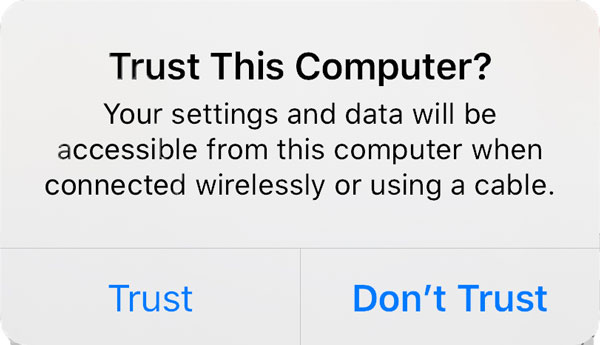 Step 2Going back to your computer's screen, click the iPhone Data Recovery, then choose to Recover from iOS Device at the left tab. Next, click the Start Scan button to start scanning.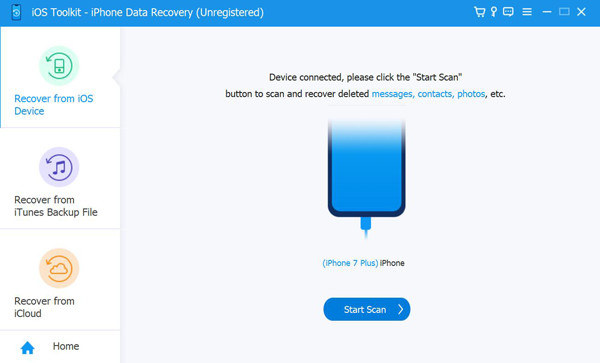 Step 3Afterward, you will see all your data listed on the program classified into many file types. Locate WhatsApp, double-click on each to preview, then hit the checkbox to select the desired WhatsApp messages to recover. At last, click the Recover button to start.
Part 3: FAQs about How to Recover WhatsApp Messages
Is it possible that deleted messages on WhatsApp are deleted forever?

When you delete WhatsApp messages, it will disappear from the main screen, but it isn't gone. You can consider restoring them for 30 days, but those deleted messages will be removed from the Recently deleted folder after 30 days.

Where can I see the deleted WhatsApp messages?

Fortunately, the app offers an option to see chats and media using Google Drive or iCloud. Or, you can view them in My Documents on a file manager application.

Can I retrieve old messages from WhatsApp using Google Drive to iPhone?

Unfortunately, there's no official way that you can use Google Drive to restore WhatsApp iPhone messages since Google Drive backup isn't compatible with iOS.
Conclusion
You finally got an answer on how to recover WhatsApp messages! With the four ways shared by this post, it is much easier to get back those deleted messages with backup on your iPhone or Android devices. But, if you haven't made a backup, this post also got you with the help of 4Easysoft iPhone Data Recovery. This program lets you quickly recover all lost WhatsApp messages on your iOS device without affecting other files. It is a safe and fast solution. Try visiting the official page to learn more about it.
Related Articles