2 Easy Ways to Make Moving Picture to Bring Photos to Life
Sending GIFs is a fun way to show your emotions or tell a joke, and moving pictures are more eye-catching and attractive than a simple emoticon. But how to make moving pictures and create animated GIFs from still pictures? Since, sometimes, the available GIFs from those platforms that host them are not perfect for your topic, creating your GIF and making pictures move to make them lively is very necessary to become viral on social platforms. By knowing how to make moving pictures with the help of the best video editor software in this article, you can easily create your GIF quickly. Keep reading and encounter the newest GIF meme maker that will teach you how to make moving pictures.
Part 1: The Simple Method to Make Moving Picture
In digital video editing, the amateurs are left behind because most of the available GIF meme-makers on the web were designed for professional editors. Unlike 4Easysoft Total Video Converter, this GIF maker allows users, pro or newbie, to create their GIFs and make the photo look dynamic, and it guides all the users on how to make moving pictures smoothly. The 4Easysoft Total Video Converter is the newest released GIF maker worldwide, and it has the most updated editing tools that everyone can make moving pictures. You can trim, crop, add effect and filters, edit the text, and adjust the output settings easily.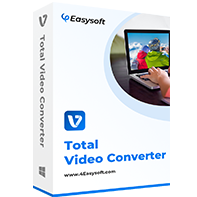 The Powerful Moving Picture Maker on Windows and Mac:
Support making moving pictures from videos or images in different formats.
A real-time preview to help you adjust the effects and filters before exporting.
Customize the output frame rate and resolution to keep the smooth and high quality.
Powered by AI technology to reduce the blur and enhance your moving pictures.
Steps on how to make moving pictures using 4Easysoft Total Video Converter:
Step 1Download and install the 4Easysoft Total Video Converter on your desktop and launch it to start the process of making a picture move. From the main interface, go to the Toolbox menu tab, then select the GIF maker as you will make a moving picture.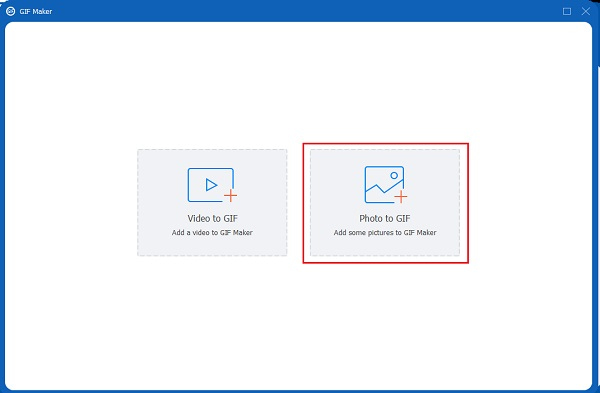 Step 2Another window will pop up on your screen. Click the Photo to GIF button, and then add the images you wish to add moving effects.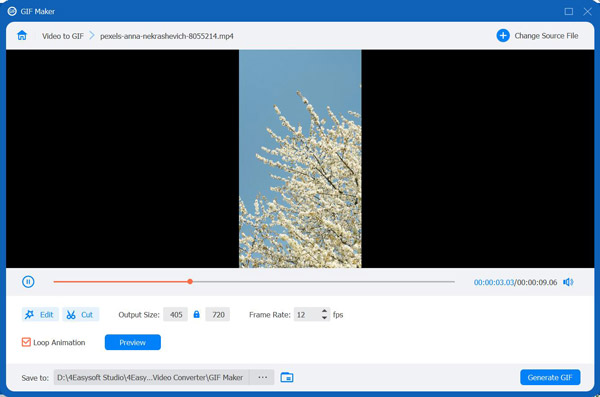 Step 3From the Output Settings tab, you can customize your desired resolution, frame rate, and zoom mode. Each output setting has a drop-down menu that you can choose from. After that, click the OK button from the lowest right part of the window.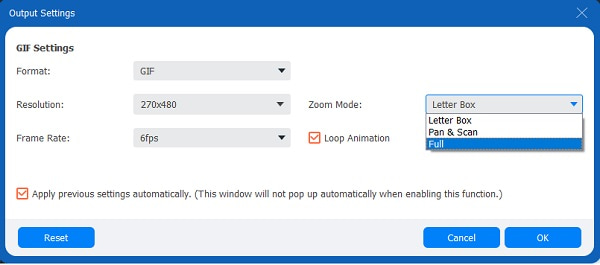 Step 4Before saving your created GIF, you can have a preview by clicking the Preview button. You can also designate the photos into their proper place by navigating the navigation option under the preview.
Step 5Once you are fulfilled with your output, click the Save to dropdown list from the left bottom part of the screen. Locate a folder for you to find your created GIF easily. Lastly, click the Export button, and it will automatically save the moving pictures to your designated folder quickly.
Part 2: How to Make Moving Pictures via TikTok with Dynamic Effect
Do you miss someone who has already departed from you? It is unfortunate knowing that you will never touch, hear laughing, or see moving our late loved ones. Fortunately, thanks to technology, you can now animate the old photos of your late relatives to make moving pictures and see them move again. TikTok has a very engaging dynamic photo filter, and it creates a short video from the old image as if it was recorded. Start reminiscing and learn how to make moving pictures via TikTok.
Step 1Run TikTok app on your Android/iPhone and tap the Plus icon on the main interface to start a new project. Then you can tap the Record button to take a video or choose the Gallery icon to select the desired videos/images from your album.
Step 2After that, tap the Effect button and search for the effect you will be using. Type the dynamic photo filter and then choose the Live photo filter. In this way, you can make a moving picture and bring it to life.
Step 3Once you are finished with the procedure, tap the Done button to save all the changes. Then, you can share it with the public or keep it in your drafts. Then you can tap the More icon with three dots and choose the Share as GIF button to export the moving pictures.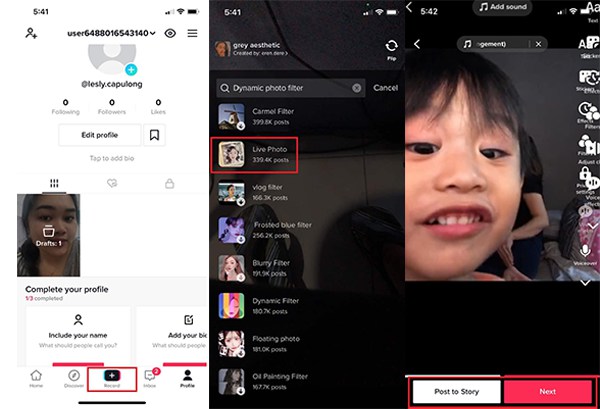 Part 3: FAQs about Making Moving Pictures
1. Can I send the moving picture from TikTok directly to the Messenger?

Absolutely yes! Once the moving picture is already generated as a GIF, TikTok allows users to share it into personal chats or even in public on Facebook. You can also send it directly to different social media platforms such as Whatsapp, and Twitter.

2. What is the purpose of the moving pictures?

An essential purpose of moving pictures is for entertainment. It is broadly used for television, social media, and work worldwide. Since moving pictures display a sequence of images, it creates an illusion of movement. In short, making the pictures move gives life to our imagination.

3. Can I make a moving picture as my profile picture on Facebook?

Facebook allows users to set an animated seven-second moving picture as their profile picture, and it will keep getting looped, thereby showcasing it as a GIF. Unfortunately, users cannot directly upload a GIF file format to Facebook. And another tip, you can only do it on Facebook's mobile app.
Conclusion
That's all for how to make moving pictures and make them more engaging with the most effective GIF editor worldwide. Hopefully, everyone can make moving pictures with the above tools. Do not hesitate and start using the 4Easysoft Total Video Converter, the most potent GIF editor for 2022. If you have more questions, please contact us now.
Related Articles