Top 10 Bandicam Alternatives: Screen Recorder Reviews with Pros&Cons
Bandicam, while providing high quality and fps for recording games, does not support all screen-recorded scenes in this high-performance mode. If you're looking for certain Bandicam alternatives for different screen recording scenes, just read on and discover the different choices that suit your specific requirements.
Know More about Bandicam - Why You Need Bandicam Alternatives
Bandicam has long been a popular choice for screen recording, known for its simplicity and versatility. This screen recording software is renowned for its ability to capture high-quality gameplay with ease. However, even with its merits, Bandicam is not without its limitations, prompting many users to seek Bandicam alternatives.
1. Screen Recording Mode is not suitable for recording high-quality videos which have high frame rates.
2. Game Recording Mode only works while the DirectX/OpenGL/Vulkan application is running.
3. Moreover, Bandicam is primarily available for Windows, leaving Mac and Linux users in search of cross-platform alternatives.
Thus, this post will introduce the top ten Bandicam alternatives, each catering to different recording needs, and help you make an informed decision based on your requirements.
Top 10 Bandicam Alternatives for Different Scenarios with High Quality
1. 4Easysoft Screen Recorder ★★★★★
4Easysoft Screen Recorder is a powerful yet user-friendly screen recording tool. It stands out with its simplicity and robust feature set, making it a fantastic and reliable Bandicam alternative. For different uses, 4Easysoft Screen Recorder provides manifold recording modes, which makes it adaptable for all kinds of scenarios.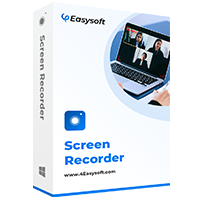 4Easysoft Screen Recorder
High-Quality Recording: It excels in capturing high-resolution videos with crisp audio, suitable for various purposes by adjusting parameters like frame rate and others.
Built-in Editing: Edit your recordings directly within the software, saving you time on post-production, like "Advanced Trimmer", "Video Compressor", and alike.
Manifold Modes Provided: Particular modes for video, audio, games, even webcam.
Record by Appointment: Set an auto stop or task schedule to record your screen without sitting in front of it.
User-friendly Price: Its free version is powerful and provides several times of free use. At the same time, the price is quite reasonable compared with some other platforms.

2. OBS Studio (Open Broadcaster Software)
OBS Studio, an open-source gem, is a versatile choice for those seeking advanced screen recording and streaming capabilities. It's highly customizable, making it a compelling Bandicam alternative in all kinds of scenarios.
Key Features
Customization: OBS Studio offers extensive customization options, allowing you to fine-tune your recording and streaming setups.
Multiplatform: It's available for Windows, macOS, and Linux, catering to a broad user base.
Live Broadcasting: Perfect for live streaming on platforms like Twitch and YouTube.
Learning Curve: Due to its robust features, it may have a steeper learning curve for beginners.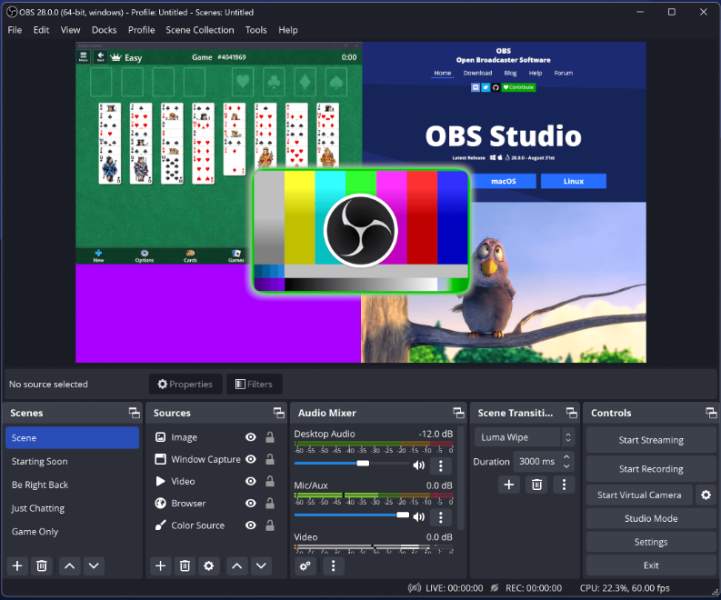 3. Camtasia
Camtasia is a premium screen recording and video editing software that excels in content creation. It offers a comprehensive editing suite and strong features for working needs, making it a good Bandicam alternative when it comes to working scenarios. The only matter might be its price, and advanced features come at a premium price, which might not suit all budgets.
Key Features
Video Editing: Camtasia provides professional-grade video editing tools for refining your content.
Screen Recording: Capture both your screen and audio simultaneously, perfect for tutorials and presentations.
Multiple Export Options: Export your recordings in various formats for optimal compatibility.
Designed Patterns: It provides several work patterns for different working uses, making it a good choice for those who want to record screens while working.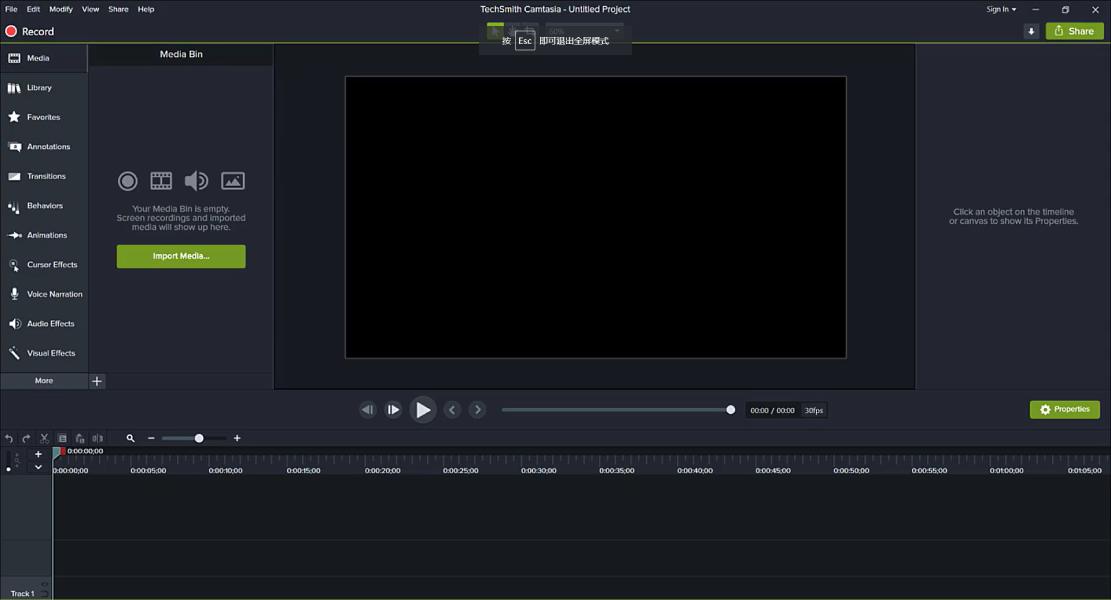 4. Vimeo
Vimeo provides both an online version and a desktop for users to record their screens. The software develops kinds of features help their users to have a better experience of meetings, which makes Vimeo a great Bandicam alternative in the meeting scenarios.
Key Features
Two App Versions: Supporting two versions, users could choose which version is more convenient for them to record their screen.
Meeting Features: While being used to record your screen, Vimeo provides a "Script" on the side for you to prepare what you need to speak.
Visual Aid: Your own screen will be blurred to avoid an infinite mirror effect.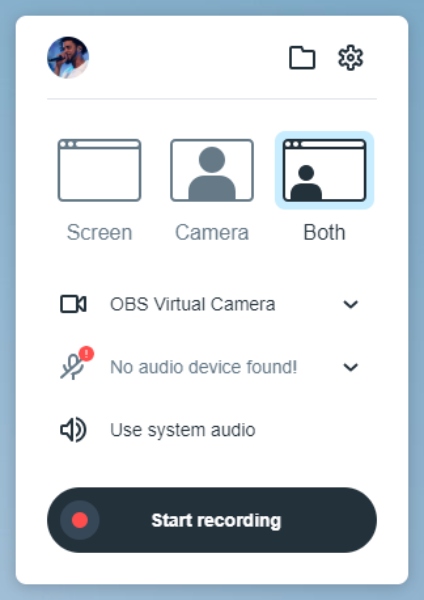 5. ScreenFlow
ScreenFlow is a Mac-exclusive software renowned for its intuitive interface and video editing capabilities. This is a simple and efficient screen-recording software, but it only works on the Mac side. It might only be the Bandicam alternative option for Mac users.
Key Features
Mac-Centric: Catering exclusively to Mac users, it offers a tailored experience for macOS enthusiasts.
Video Editing Suite: Features a powerful video editing suite for enhancing your recordings.
Media Library: Access a library of media assets to elevate your content.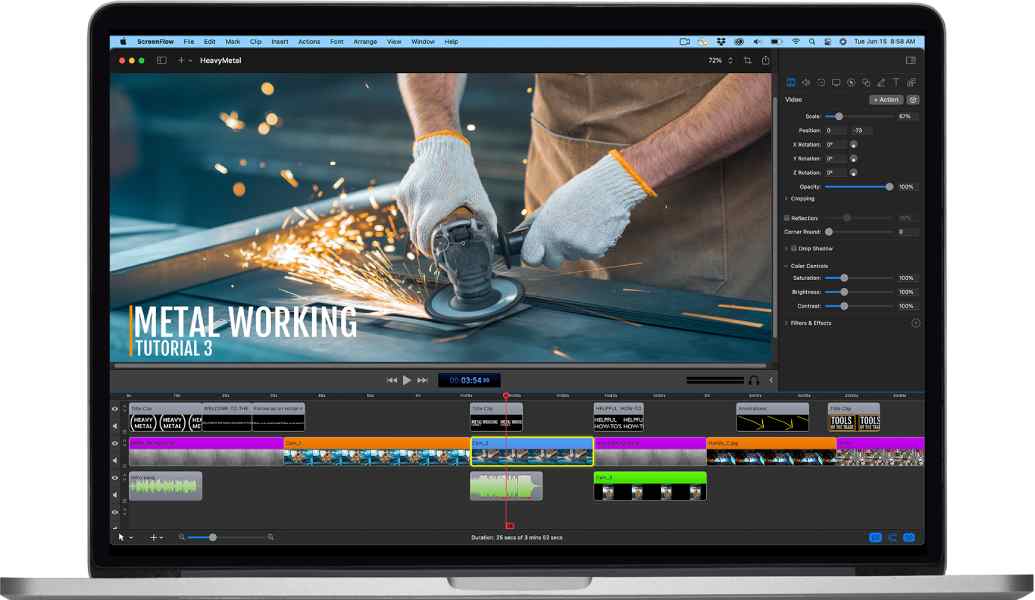 6. Movavi Screen Recorder
Movavi Screen Recorder is a versatile tool that excels in capturing screen activity along with audio, making it an attractive Bandicam alternative. Movavi Screen Recorder provides high quality while recording screens that are playing video files. This tool could help you maintain a relatively similar quality compared with your video files.
Key Features
Editing Tools: Basic editing tools allow you to trim and enhance your recordings.
Scheduled Recording: Plan recordings in advance with the scheduling feature.
Simple interface: only a toolbar that fits close to the edge of the screen does not take up too much visual space.

7. ShareX
ShareX, another Bandicam alternative, is an open-source screen capture tool that extends its functionality to screen recording and sharing. It's designed to share your recorded screen with others easily.
Key Features
Versatile Capture Methods: Capture screenshots, screen recordings, and even GIFs.
Custom Workflows: Create custom workflows with various capture and editing options.
Integration: Seamlessly share your captures to various platforms, cloud storage, or via FTP.
Learning Curve: The extensive feature set may require time to master.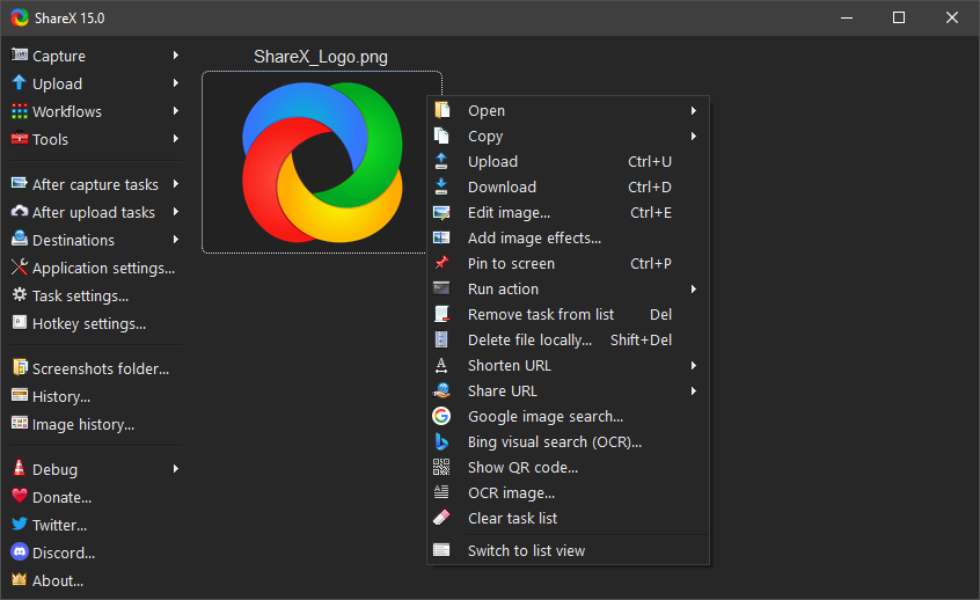 8. Snagit
Snagit by TechSmith is a premium screen capture and screen recording tool with robust editing features, meeting various design needs. However, its feature-rich nature comes with a higher price tag, almost like Bandicam, making it not a decent Bandicam alternative.
Key Features
Advanced Editing: Snagit offers a wide range of editing tools for precise customization.
Efficient Sharing: Easily share your captures via email, cloud storage, or integrations.
All-in-One Solution: Combines screen capture and recording with a comprehensive editing suite.
Templates and Assets: Access templates and assets to streamline your content creation.

9. DemoCreator
DemoCreator is a powerful eLearning authoring tool that also excels in screen recording. Its core feature is to work for those in need of teaching with digital devices. There are many features designed to make education more convenient. But in other aspects of recording, it may not be as powerful as other software.
Key Features
E-Learning Authoring: Ideal for creating interactive eLearning content alongside screen recordings.
Export Formats: Export recordings in various formats, including SCORM-compliant options.
Caption Features: Add captions to help students better understand the content of the classes.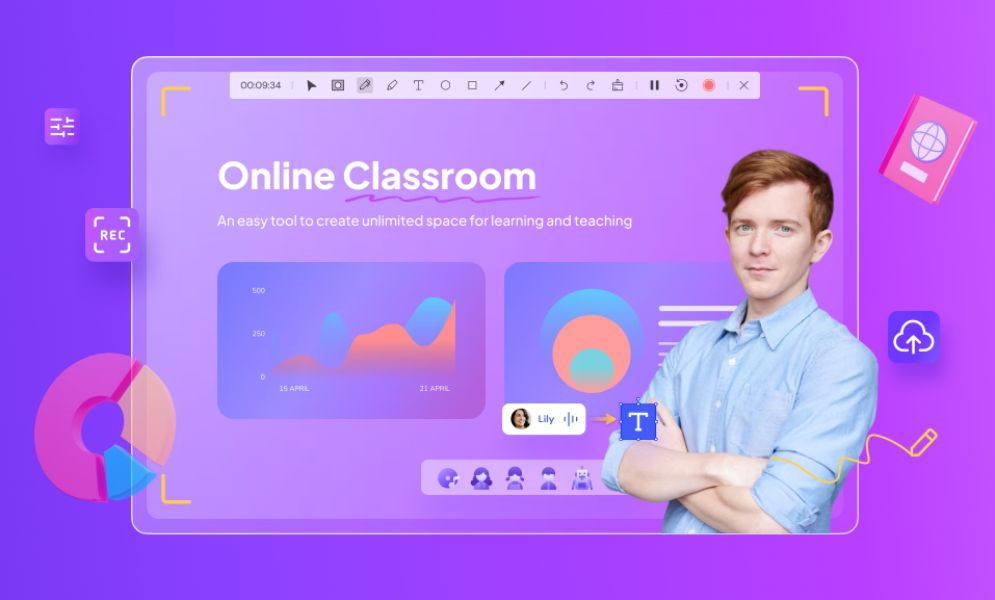 10. Dxtory
Dxtory is a screen recording tool known for its high-performance capture capabilities, making it a suitable Bandicam alternative for gaming content creators. However, it's more useful for those who are familiar with recording issues, making it not that user-friendly for some new beginners. For example, its interface contains lots of professional parameters and data, which is not concise.
Key Features
High-Framerate Capture: Capture gameplay at high framerates for smooth recordings.
Minimal Impact: Efficiently records gameplay without affecting gameplay performance.
Audio Customization: Flexible audio recording options for precise control.
Output Options: Supports various video codecs for optimal output customization.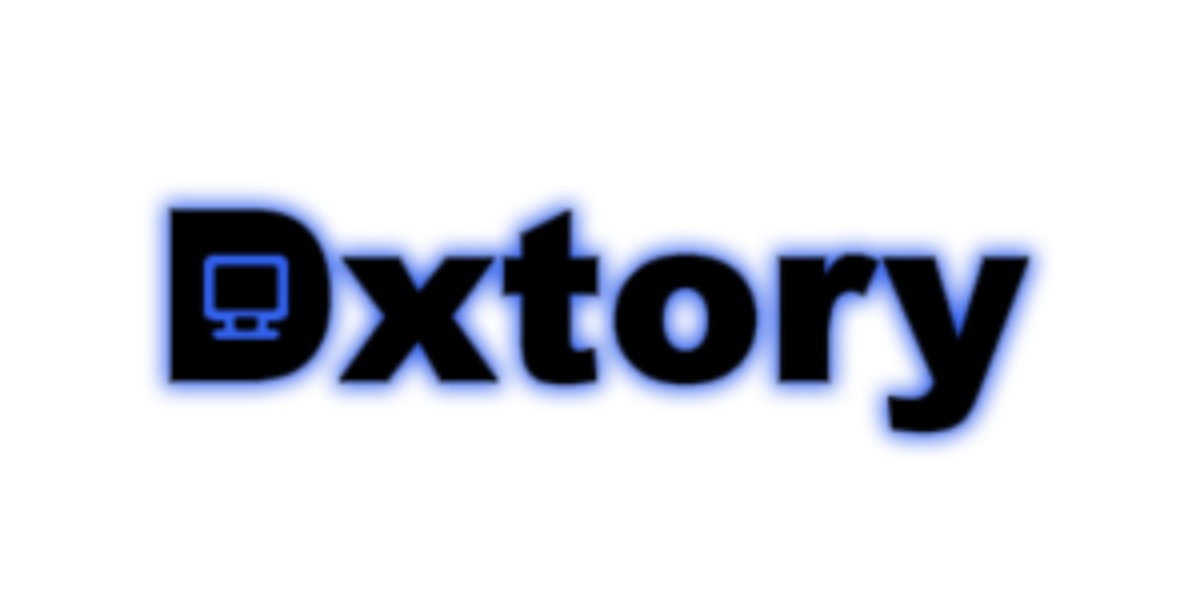 FAQs about the Best Bandicam Alternative on Windows/Mac
1. How does Bandicam perform when recording a screen that plays a video?

It's not very good. While Bandicam sets the most appropriate parameters for recording games, performance in other scenarios is weakened.

2. Why can't I save the files recorded by Bandicam?

You can check if your computer has enough storage space. Due to the high quality of the screen recording, files recorded by Bandicam are usually very large.

3. What is the highest resolution of video files supported by Bandicam?

Bandicam supports video file resolutions up to 3840×2160. It's a relatively very high parameter, which means a great sharpness of video files.

4. Can I use Bandicam to record a screen if I don't pay for it?

Yes. However, the features and duration would be limited by Bandicam. For example, you can only record your screen for 10 minutes with watermarks.

5. What is vimeo's most powerful feature?

The most powerful feature of vimeo is not the screen recording, but that users can freely transfer and share their video files through the vimeo platform.
Conclusion
In conclusion, for recording games, Bandicam has fairly cutting-edge technology, but this also means that it's expensive. So, if you're looking for a Bandicam alternative that's cheaper or better suited for other scenarios of recording, this post offers you 10 different choices. Among them, 4Easysoft Screen Recorder is the most recommended Bandicam alternative that works for all scenarios at a rather reasonable price.
Related Articles: