How to Clear Instagram Cache on iPhone and Free up Space [Safe&Fast]
Clearing Instagram cache is necessary for using your iPhone smoothly. Instagram is a social media platform that accumulates cached data. These caches are necessary to load images faster whenever you visit the app. However, Instagram's caches are getting bigger over time, which is why devices are getting slower. Luckily, you landed on this page! Continue reading this article, and you'll discover the 2 quick default methods to clear Instagram cache on iPhone 14/13/12/11. You even don't need to uninstall the app! Reading it now!
Part 1. The Best Way to Clear Instagram Cache on iPhone within One Click
"How to clear the cache on iPhone for Instagram to perform properly?" Well, the 4Easysoft iPhone Cleaner tool has what it takes to clear all unnecessary cache on your iPhone, produced by Instagram. This tool is equipped with depth-scanning capabilities that spot not only the cache of Instagram but also the junk on your iPhone. After that, it will delete them quickly to free up space and improve your user experience. Aside from that, if you want to save storage space on your device without any data loss, this tool can also help you. It can compress those files with large sizes to make them smaller. 4Easysoft iPhone Cleaner is beyond a capable tool to clear the Instagram cache on iPhone.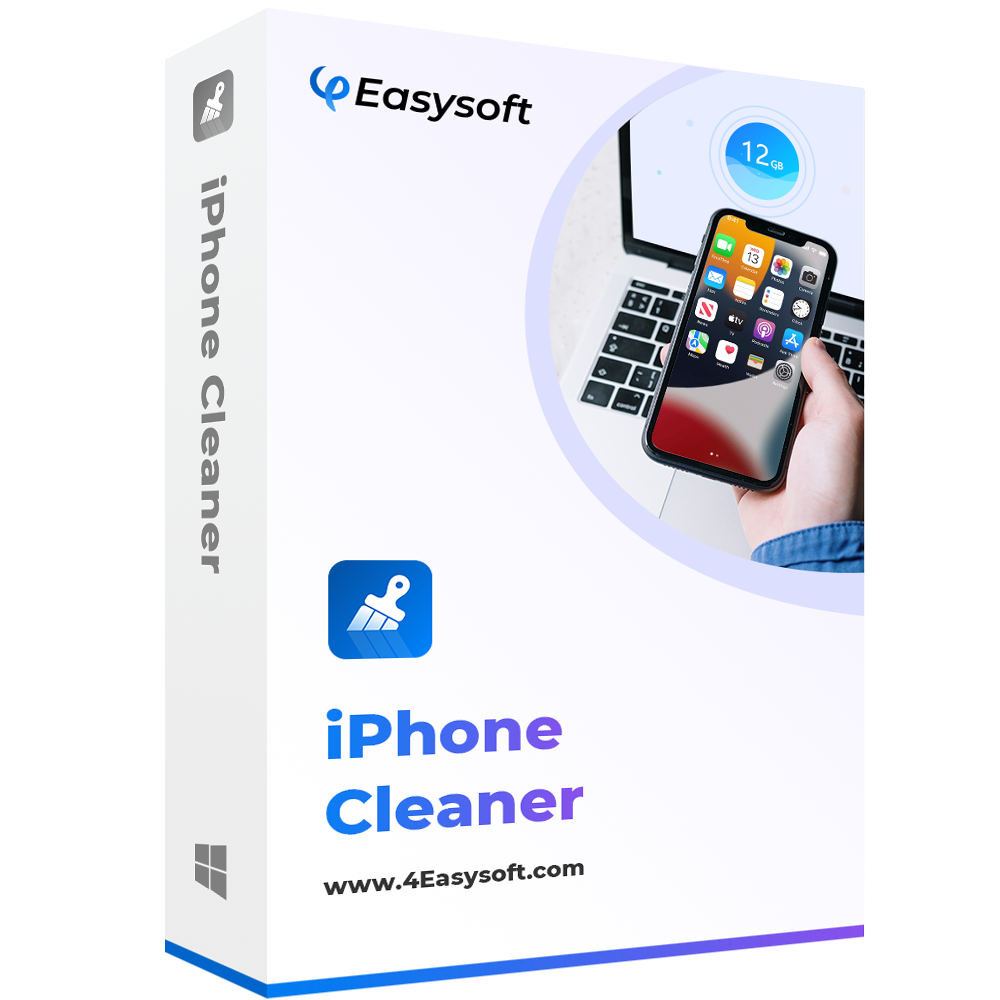 4Easysoft iPhone Cleaner
Compatible with all iOS versions and models of iPhone, iPad, and iPod.
Composed of three modes or erasing levels with different cleaning capabilities.
Can clean 10-plus data, including app cache, videos, photos, contacts, call history, safari bookmarks, apps, and more.
Infused file preview feature that allows you to select the files you wish to delete or remove.
How to clear the cache on iPhone for Instagram using 4Easysoft iPhone Cleaner
Step 1Download and install the 4Easysoft iPhone Cleaner on your Windows or Mac computer. After that, launch it and connect your iPhone to your computer using a USB cable. Then, a pop-up will appear on your iPhone screen; tap the Trust button to continue the process.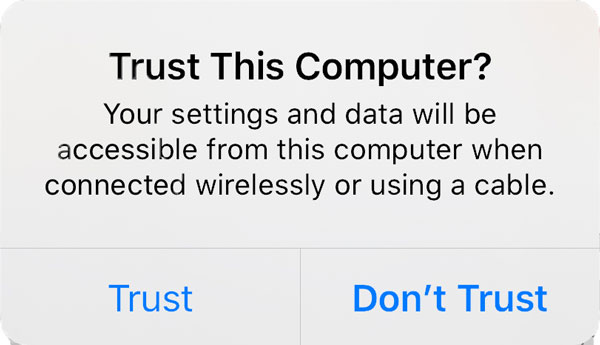 Step 2Next, click the Erase Private Data option under the Erase Private Data dropdown menu. After that, the tool will automatically scan your iPhone's app content and private data, including the cache under Instagram.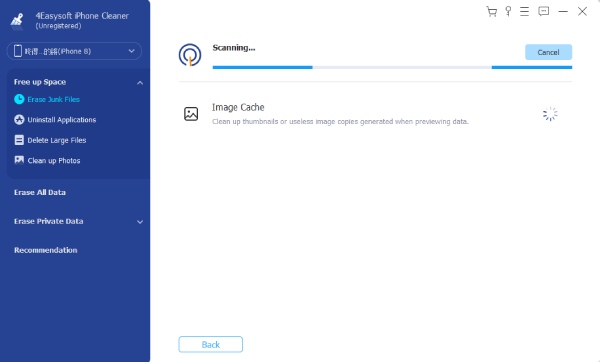 Step 3After that, the tool will show you where the unwanted, junk, and cache data came from. Tick the checkbox of Instagram under the Applications selection. Otherwise, click the Select All button to clear all the unwanted data. Then, tick the Erase button to clear Instagram cache on iPhone.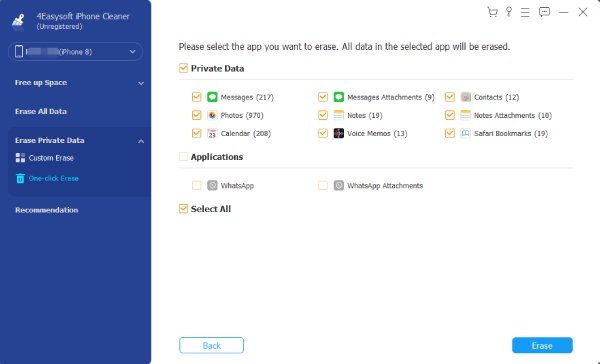 Step 4Wait for the tool to finish the clearing process, which will take only a few minutes; then, you completely free yourself from Instagram caches!
How to Clear Instagram Cache on iPhone by Uninstalling the App
Now that you know the best tool to answer your question "How to clear the cache on iPhone for Instagram?", and this part also featured two easiest default ways to clear the Instagram cache on iPhone. The first method is, clearing the Instagram cache by uninstalling it directly. This way, you can get rid of those caches from Instagram. However, uninstalling and reinstalling it again is quite a hassle, and it doesn't eliminate all the unwanted data produced by Instagram.
Step 1On your iPhone Homescreen, look for your Instagram application. Then, tap and hold it for a few seconds until the Menu appears on your screen. Otherwise, hold it until all of your applications starts to jiggle.
Step 2Tap the Remove App with the Minus icon from the options.
Step 3Lastly, tap the Delete App for confirmation. After that, go to Play Store and install Instagram again.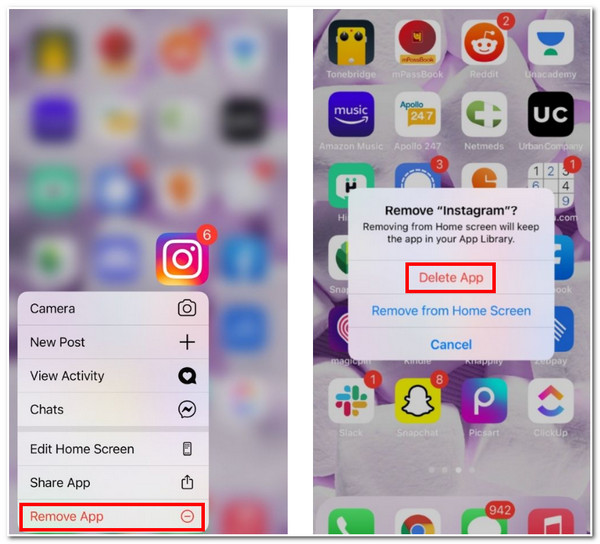 Part 3. How to Clear Instagram Cache on iPhone through Settings
Another way you can clear the cache produced by Instagram on iPhone is by removing it from its Settings. Using your search bar often saves all of your recent searches, which is a cache. To explain further, Instagram stores data in your recent searches, which you can directly use to revisit a specific account without typing it again on the search bar. In that case, Instagram will not load images and videos of that account again from scratch. This is because it will use the collected cache from your recent searches and load them instantly. So, how to clear the cache on iPhone for Instagram to run perfectly fine, follow the steps below:
Step 1On your iPhone, locate your Instagram app and launch it.
Step 2Tap the Security option and then select Clear Search History.
Step 3Then, tap Clear All, and you eliminate your Instagram cache.
Part 4: FAQs about How to Clear Instagram Cache on iPhone
What exactly data does the Instagram cache contains?

The cache data stores your login details, search history or results, frequently visited Instagram pages or user accounts, videos, and images. They are all included in the cache, and many of them cause your Instagram to be laggy and affect your overall device performance.

How to clear Instagram caches on the computer?

To clear Instagram caches on your computer, visit the official Instagram website on your browser. Next, log in to your Instagram account and access the Privacy and Security option. Then, click the View account data and tick the View all under the Search history option. Click the Clear Search History and confirm your selection by ticking the Yes, I'm sure.

Do I need to remove the cache of Instagram when my iPhone has enough space?

You don't have to delete your cache; it also provides several benefits. For example, cache helps Instagram remember your searches and load pages quickly. However, once the number of cache data begins to build up, it will affect your iPhone speed and consumes ample file storage. So it is advisable to clear it every once in a while.
Conclusion
That's it; those are the ways you must follow to clear the Instagram cache iPhone! The two default methods we featured are effective; however, please remember that it doesn't delete everything. To delete all of the Instagram caches, you need a powerful third-party tool like 4Easysoft iPhone Cleaner. This tool is developed to remove all unwanted data, including the Instagram cache. By using this tool, you can improve your Instagram performance and free up space at the same time. Feel free to visit the website to download and install the tool now.
Related Articles