The 100% Workable Way to Troubleshoot iPhone Battery Draining so Fast
It is usual for an iPhone to drop its battery percentage, not until it drains so fast after an hour of usage. That's why iPhone users start to consult Apple and the internet with the question, "Why is my iPhone battery draining so fast?". If you are also experiencing this issue, there are many things you need to consider to fix it; reasons why this issue occurs and the best way to fix this iPhone battery-draining issue. Fortunately, we got them here! Explore this post to learn more!
Part 1. Why is Your iPhone Battery Draining So Fast?
"Why is my iPhone battery draining so fast?" has recently been one of the most popular questions among iPhone users. This battery issue struggles a lot of them maintaining their iPhones alive all day, making them need to charge their iPhones constantly. There are many reasons why this battery issue took place:
◆ Battery Drainage cause of power-intensive applications - This is the most common cause of iPhone battery draining so fast issue. There are a lot of applications that consume a large amount of power from your battery. You can check for those applications by visiting your iPhone Settings app and tapping on the Battery option. Here, you can see those apps that drain your battery with their corresponding battery usage percentage. There are instances that you might notice an app that, even though you are not frequently using it, still consumes a large amount of battery. In this case, the app might contain bugs, which you need to uninstall and reinstall once it is fixed. Other than that, when your iPhone has many different applications, it can also lower your battery percentage. It would be better if you installed only those that are necessary.
◆Full Brightness Usage - If you keep your iPhone's screen at full brightness, it consumes an enormous amount of battery power you can't imagine. With that, it is recommended that you should dim your screen brightness or select Auto Brightness to save more power.
◆Raise to Wake Function - This function is enabled by default. Due to different hand movements, while holding your iPhone, it constantly turns on your device. In that case, it drains your iPhone's battery life. So, it would be best if you turn this function off.
◆Un-updated applications - Problematic applications sometimes run in your background without your consent. In that way, they consume an ample amount of your battery percentage. You need to pay attention to the latest update of your applications and update them immediately to avoid this iPhone battery-draining issue.
Those are just some of the reasons that trigger you to consult the internet by asking, "why is my iPhone battery draining so fast?". It would help if you also considered turning Wi-Fi, Bluetooth, and Location services Off, for they also drain your iPhone battery.
Part 2: 100% Workable Ways to Fix iPhone Battery Draining So Fast
After answering your question, "why is my iPhone battery draining so fast?" with the list of different reasons, here is a recommendation to the 4Easysoft iPhone Cleaner tool to free yourself from this battery-draining issue. As we have mentioned, applications that consume an ample amount of power could cause your battery to drain so fast; we recommend getting rid of those unnecessary apps by using 4Easysoft iPhone Cleaner. This tool is capable of uninstalling those apps that are unnecessary and not often used. Additionally, in this way, you can prevent it from running on your iPhone by not just closing them but removing them permanently. With this tool, you can assure of having the best performance of your iPhone and can use it all day without encountering fast battery draining on iPhone.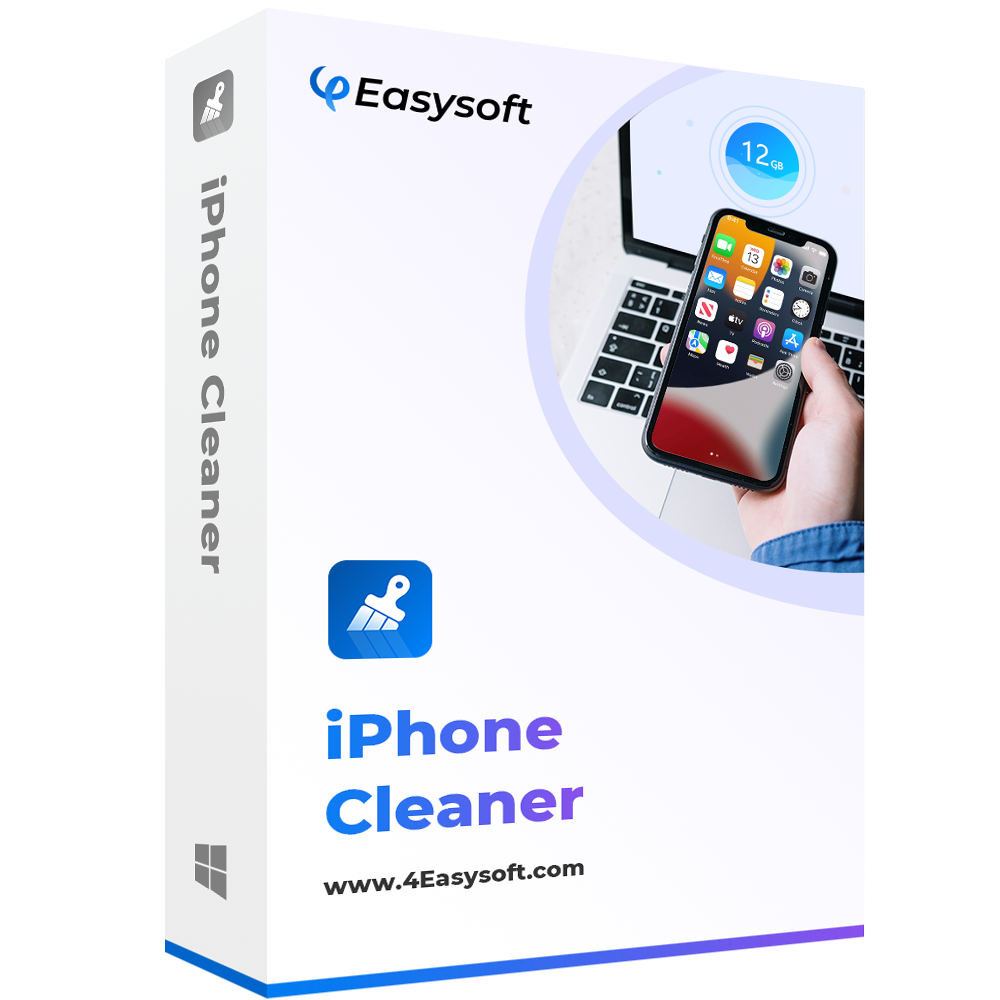 4Easysoft iPhone Cleaner
Support all types of iPhone, iPod, and iPad models and versions.
Infused with the ability to clean iPhone unwanted data, free up storage space and uninstall applications to clear cache and save more battery life.
Offers three erasing levels to remove applicatications based on your preferred ways.
Infused with a Preview feature, you can select the applications you want to close by removing them.
How to use 4Easysoft iPhone Cleaner to close unnecessary programs to save battery life:
Step 1Download and install the 4Easysoft iPhone Cleaner on your Mac or Windows computer. Launch the tool and link your iPhone to your computer using a USB cable. After that, a pop-up will appear on your iPhone's screen; tap the Trust button.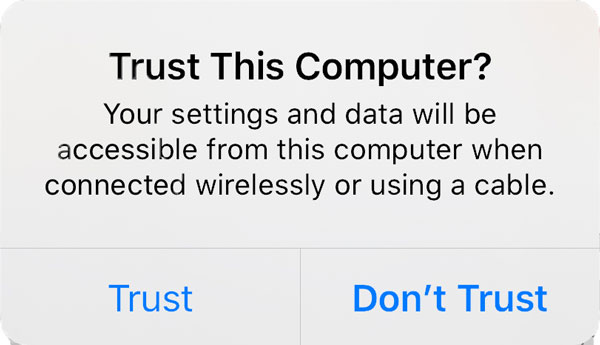 Step 2Click the Uninstall Applications option on the tool's interface under the Free up Space dropdown menu. Then, the tool will automatically scan your iPhone.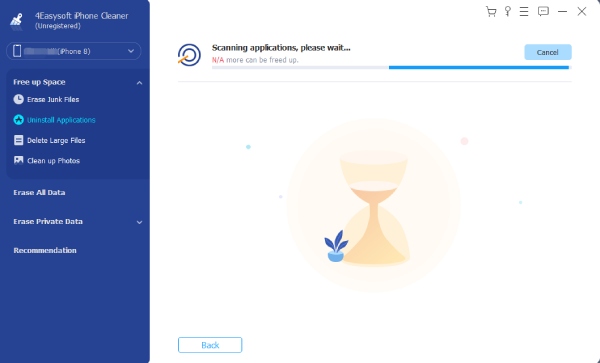 Step 3Once the scanning process is complete, the tool will show you a list of applications. Scroll down and select those applications you want to get rid of by ticking the Uninstall button. After that, click the Confirm button to start the uninstalling process.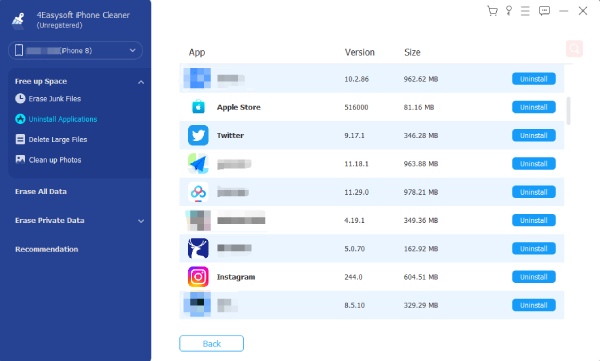 Step 4Please wait for the tool to complete the process, and once it is done, you now finally eliminate those unnecessary applications that run on your iPhone's background. In this way, your iPhone battery draining so fast problem will be fixed.
Part 3. FAQs about Why is Your iPhone Battery Draining So Fast
1. Does a mobile data network consumes more battery power than Wi-Fi?

Yes, it does. This is because mobile data networks constantly search for available signals in your area. That is to ensure that you still receive texts and calls. If the area comes with poor or low signals, your mobile data will continually search, which will affect your battery.

2. At what battery percentage should I need to charge my iPhone?

It is recommended to charge your iPhone when it reaches 20%. This is for you to avoid a sudden shutdown of your device and doesn't reach the point of hindering you from using other functions.

3. Does Location Services on my iPhone truly affects its battery?

Unfortunately, it does. So, to save more battery while using this feature, you need to turn it on if you need it for a specific purpose and turn it off again. In this way, you can save more battery power.
Conclusion
In this article, we answer your question, "why is my iPhone battery draining so fast?" by providing you with the common reasons why this issue took place. Just like what we have mentioned, an un-updated program and installing too many apps are the ones that consume a large amount of power from your battery. Fortunately, 4Easysoft iPhone Cleaner is there to help you choose those unwanted applications and close them by removing them completely. Visit the tool's official website and install it now!
Related Articles: