Reviews on 4 Free PMP Video Converters - Which One to Choose
If you want to watch movies and other videos on the PlayStation Portable Sony, you need a PMP video converter to convert videos to PMP format. But if you want to convert high-quality movies for playback on PSP, you need a professional tool to adjust the resolution to 480x272 and frame rate to 20 fps. Here are the 4 best PMP video converters for you.
Part 1: Top 4 PMP Video Converters for You
Top 1: 4Easysoft Total Video Converter
If you want the best PMP video converter to convert PMP with high quality, 4Easysoft Total Video Converter is the initial choice you should not miss. This all-in-one video converter can convert videos to more than 600 file formats, including MP4 to PMP. You can use this PMP video converter to customize the settings to adjust the suitable resolution for PlayStation Portable Sony. Moreover, it also provides many editing features, such as watermark, trim, crop, and add effects.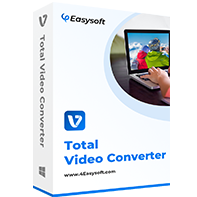 4Easysoft Total Video Converter
Customize settings to convert a high-quality PMP video, such as resolution, bit rate, and frame rate.
Provide the preset to convert video to PSP format file.
Support batch conversion to convert multiple PMP videos simultaneously with 60x speed.
Provide editing functions to add subtitles to PMP movies.
Step 1After downloading the 4Easysoft Total Video Converter, launch this PMP video converter. Click the Add Files button to upload your video files. You can also click the Plus button or drag the files directly to the square to load your video files.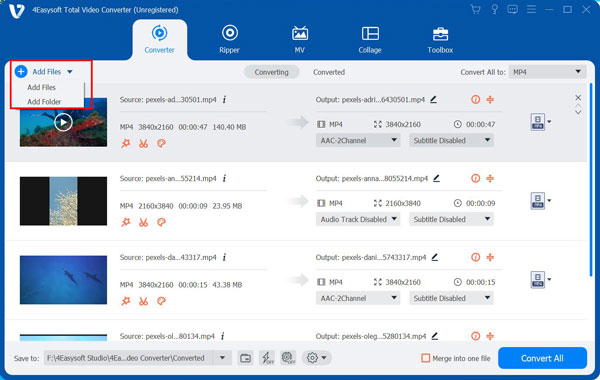 Step 2Click the Format button and the Device button to choose the Games option. Then you can see the list of games, you need to choose the PSP as the output format. You can click the Gear button and choose the Customize option to customize the resolution to 480x272 and the frame rate to 20fps to keep smooth playback.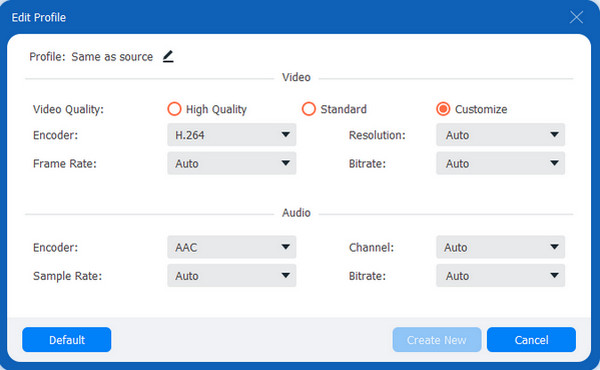 Step 3You can add subtitles to your PMP movies by clicking the Edit button under the original video's name. Then click the Subtitle button, and you can preview your videos. Click the Add Subtitle(s) button to import your subtitle files. Moreover, you can adjust the subtitle's position, font, color, outline, and opacity.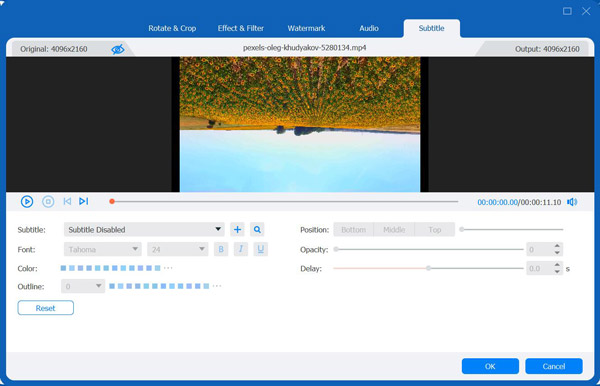 Step 4Select the output folder by clicking the drop-down icon button. Then click the Convert All button to start converting PMP to MP4. You can check the Merge into one file option if you want to merge multiple files into one file.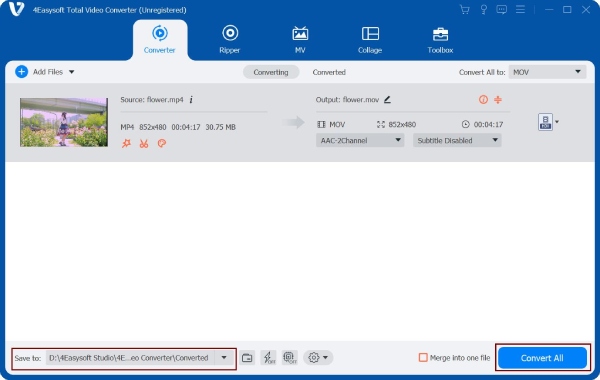 Top 2: Prism Video Converter
Prism Video Converter is also a powerful PMP video converter. You can use it to convert multiple video files to PMP at the same time, which can save lots of time. It also provides some essential editing features to edit your videos. Moreover, it supports various media formats.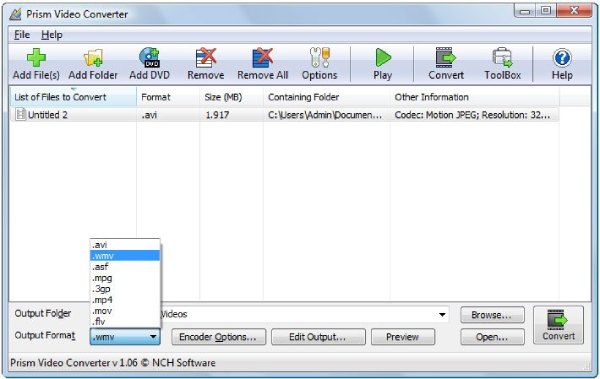 Pros

Free and easy to use for beginners.
Provide batch conversion and basic editing functions.
Cons

Bugs often occur during use.
This PMP video converter is subscription-based.
Top 3: FFmpeg
FFmpeg is a famous video converter compatible with many platforms, like Windows, Mac, and Linux. You can use this excellent PMP video converter to crop, merge, trim, and cut your PMP videos. Moreover, it has accelerated technology to convert videos at a fast speed.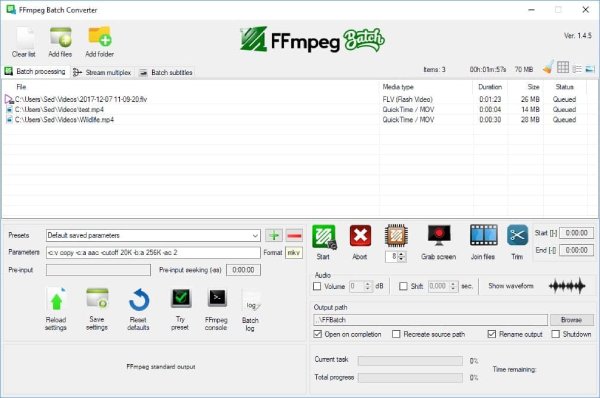 Pros

Provide the basic editing functions to edit your videos.
Broad platform compatibility and support various popular formats.
Cons

Complex operations and unfriendly for beginners.
Problems will occur during the conversion.
Top 4: Converthelper
Converthelper is a free and easy PMP video converter online. You can convert other formats of video to PMP with three simple, user-friendly steps for beginners. It also can be compatible with any platform without downloading any software. Moreover, it is a free video player for all formats.
Pros

Free and easy to use without downloading any software.
Support various popular file formats.
Cons

No editing features and customized settings to adjust the video.
Slow conversion speed and no batch conversion.
Part 2: More Information about PMP
PMP is not only a video file but also a format for setting files and game files. So PMP has three file types: settings files for AutoCAD, video files for PlayStation Portable, and game files for Nintendo Wii. The settings file type mainly contains customized configuration information for PC3 files, including plotter calibration data and paper size. Generally, this file is used to store general plotter calibration settings used with multiple PC3 files. The game file contains game data, such as the location of objects in the game, the routes of players and vehicles, and object parameters. This type of PMP file is mainly used for sports and activity-based games, such as Wii Sports and Wii Sports Resort.
Part 3: FAQs about PMP Video Converter
Which video player can directly open the PMP file?

You can use VLC Media Player to open the PMP video directly. If you do not download VLC Media Player, you can use the PMP video converter to convert it to the common video format.

How to convert high-quality PMP video to play on Sony PlayStation Portable?

You should adjust the video resolution to 480x272, a parameter suitable for the screen resolution of the PlayStation Portable.

Which format should the PMP video be converted to?

You can convert PMP to MP4 format with an MP4 converter. MP4 has high quality and small storage. Moreover, it can be compatible with almost any platform.
Conclusion
The above four PMP video converters are recommended, and you can choose one to use according to your needs and preferences. If you want to convert PMP video without downloading any software, you can try Converthelper. But if you want to enjoy more functions and convert PMP video with high quality, 4Easysoft Total Video Converter is the best choice you should not miss.
Related Articles